It's December tomorrow and with two little girls I am looking forward to making the month extra cozy.
Today I have been indoors with the rest of my flu, and I have definitely made the most of it. A lazy, hazy Saturday with very little energy..
Jolina wrote a sweet letter to Father Christmas with the things she wants for Christmas. A mechanic dog and a Belle Princess. The mechanic dog she has seen on telly commercials. Those commercials that are almost more fun than the actual cartoons they are inbetween.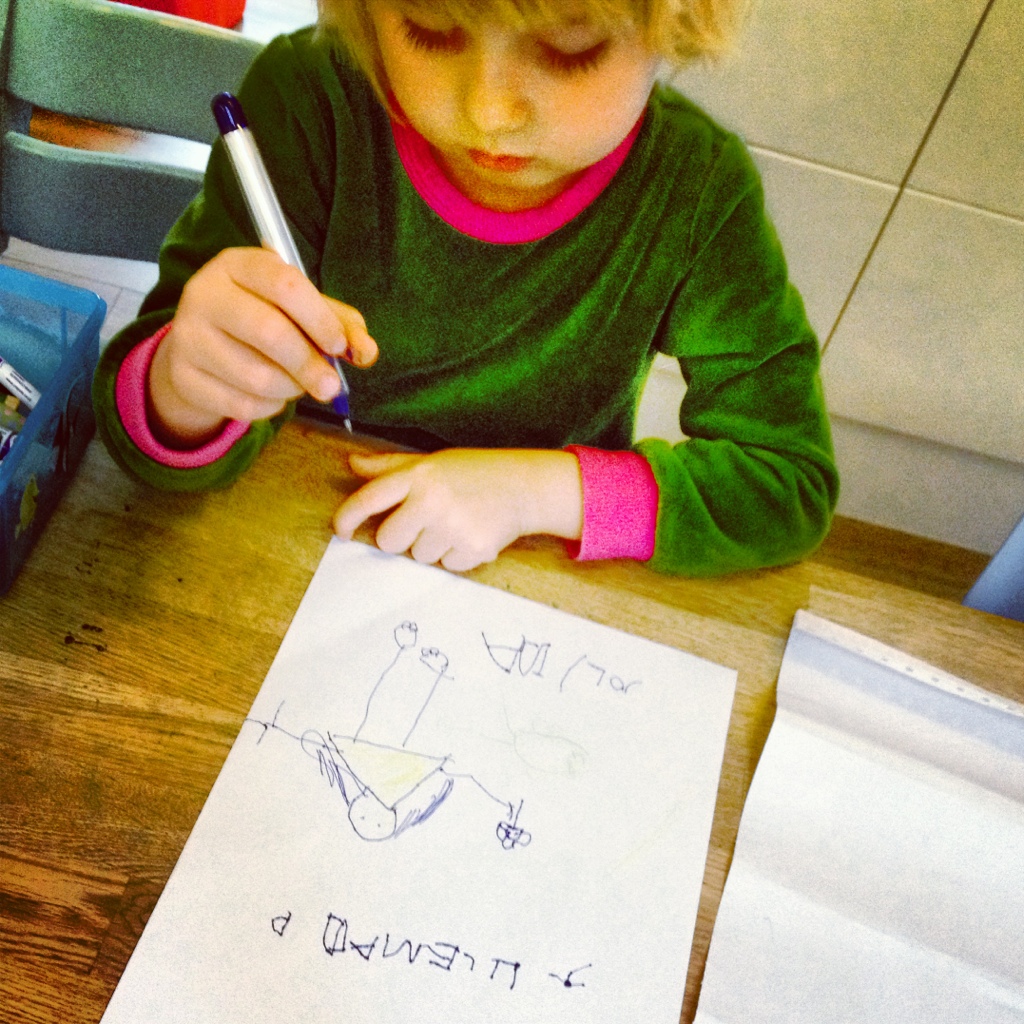 In the afternoon Alan took Jolina to a play and I stayed at home with Roxie. We had fun as only a mother and a two-year old can sorting socks, reading her favourite books and trying Jolinas pens (while she was away..) And she had a few grumpy fits – but still in a very cute way.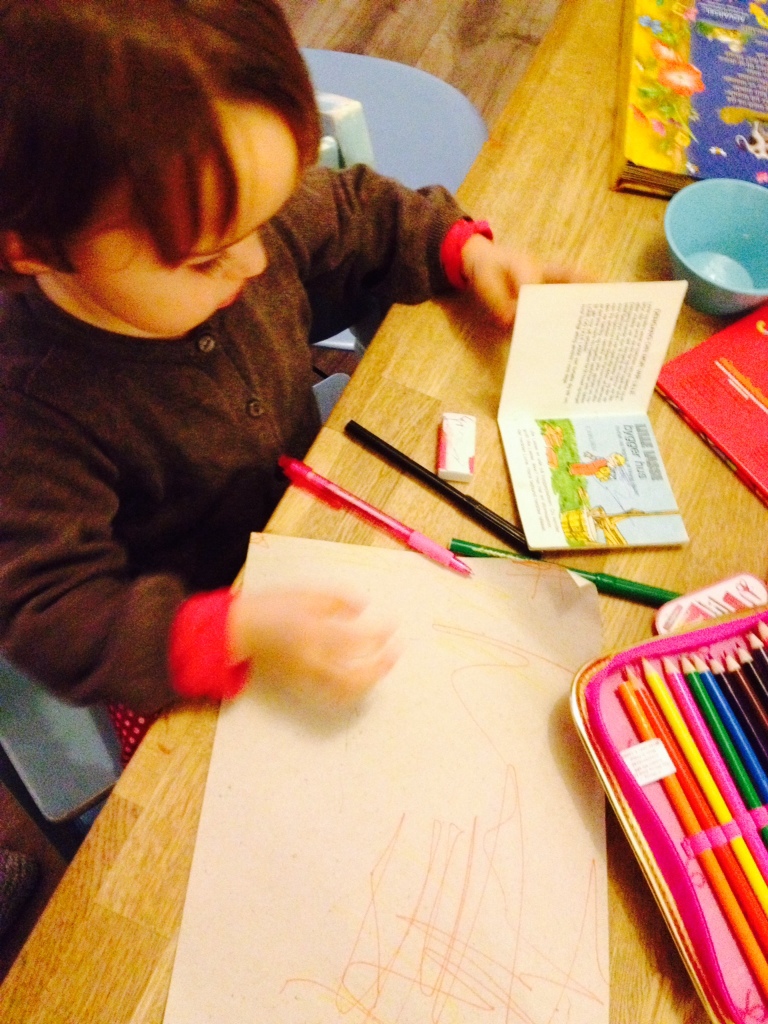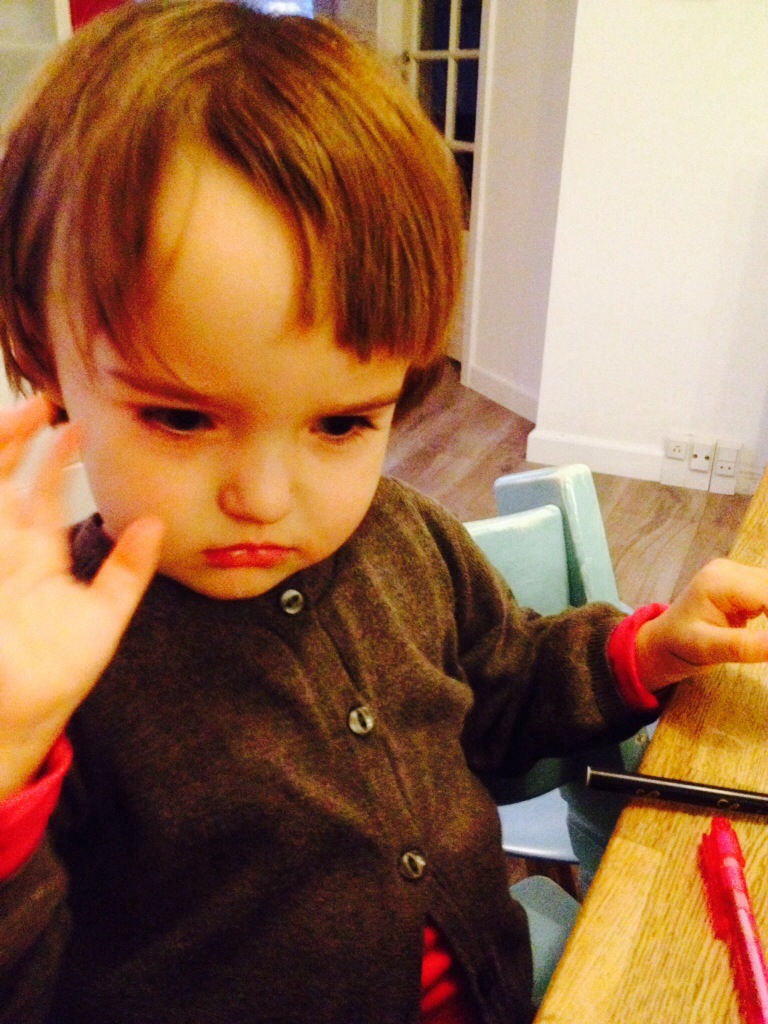 Now the stockings are up for the elf – or in Danish "Nissen" to fill with goodies or fun stuff. It feels like Christmas really will start tomorrow.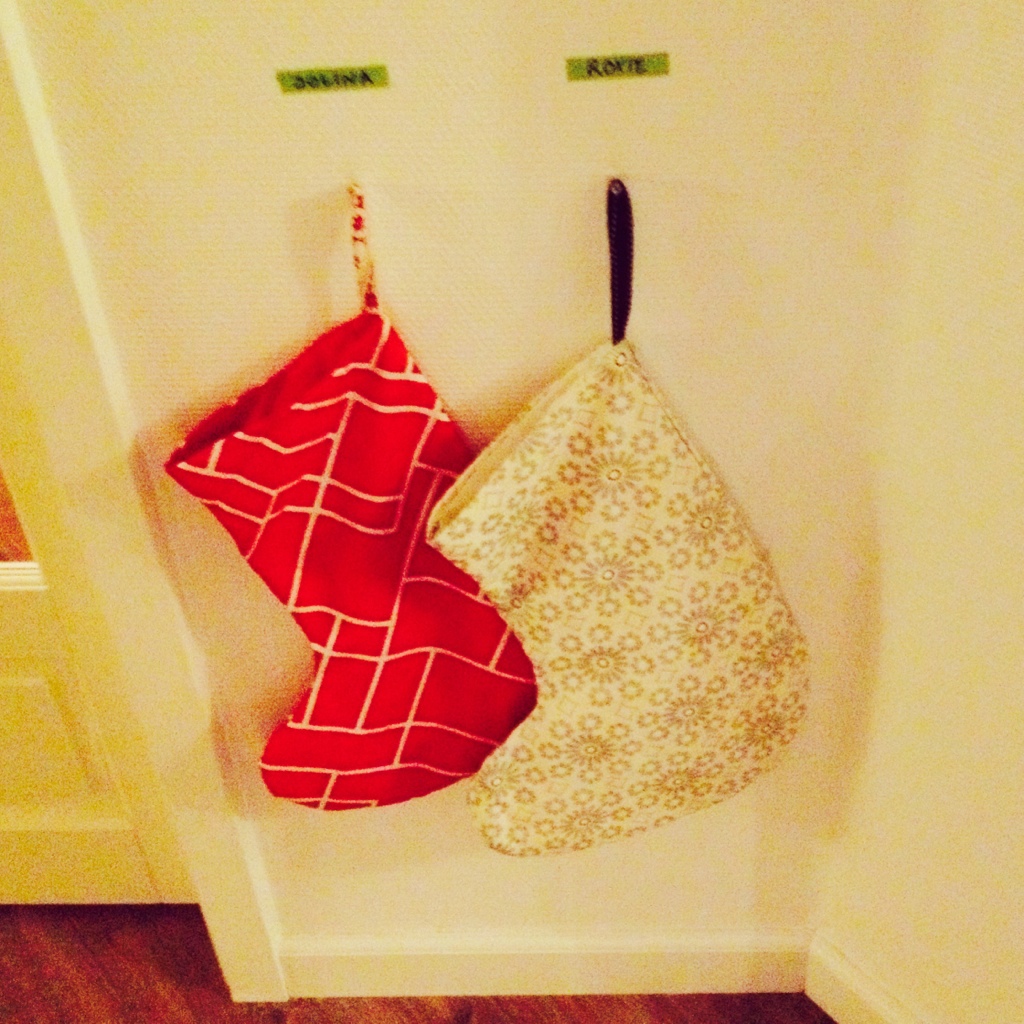 – And the door is up as well so that must mean the "Nisse" is in the house. Can't wait to see what the girls will say to it tomorrow!