I got a load of great stuff yesterday at AVV. Here is some of it.
Also this post will show how hard it is to take nice fashion shots. Man, I look like – weird. How do you take a good clothes selfie? Where does the arm go? The stupid looking hand? Can you fit your face in the shot? Can you avoid looking stupid?
I have got to practice this some more.
Anyway – the diamanté skating outfit or whatever it is. Totally crazy and I totally love it. Will probably wear it never ever but still cool.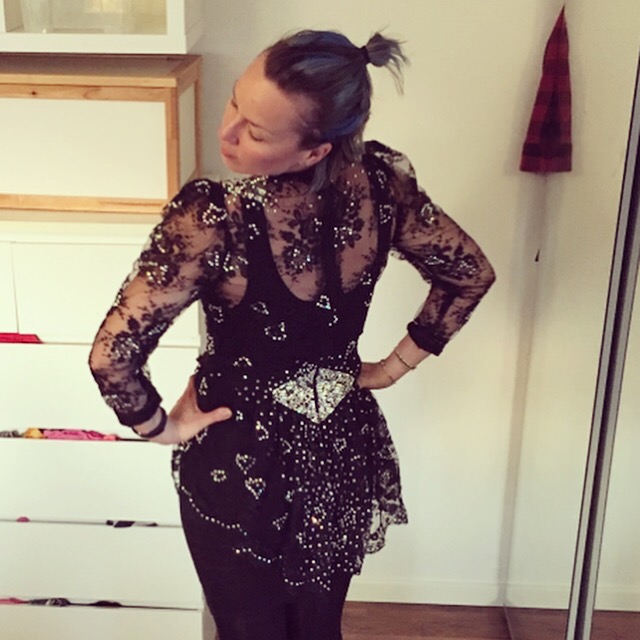 The girls fell in love with a weird bunny top and sequined boots. Roxie then got a new spring jacket and I got cute hello kitty linen for some kind of project.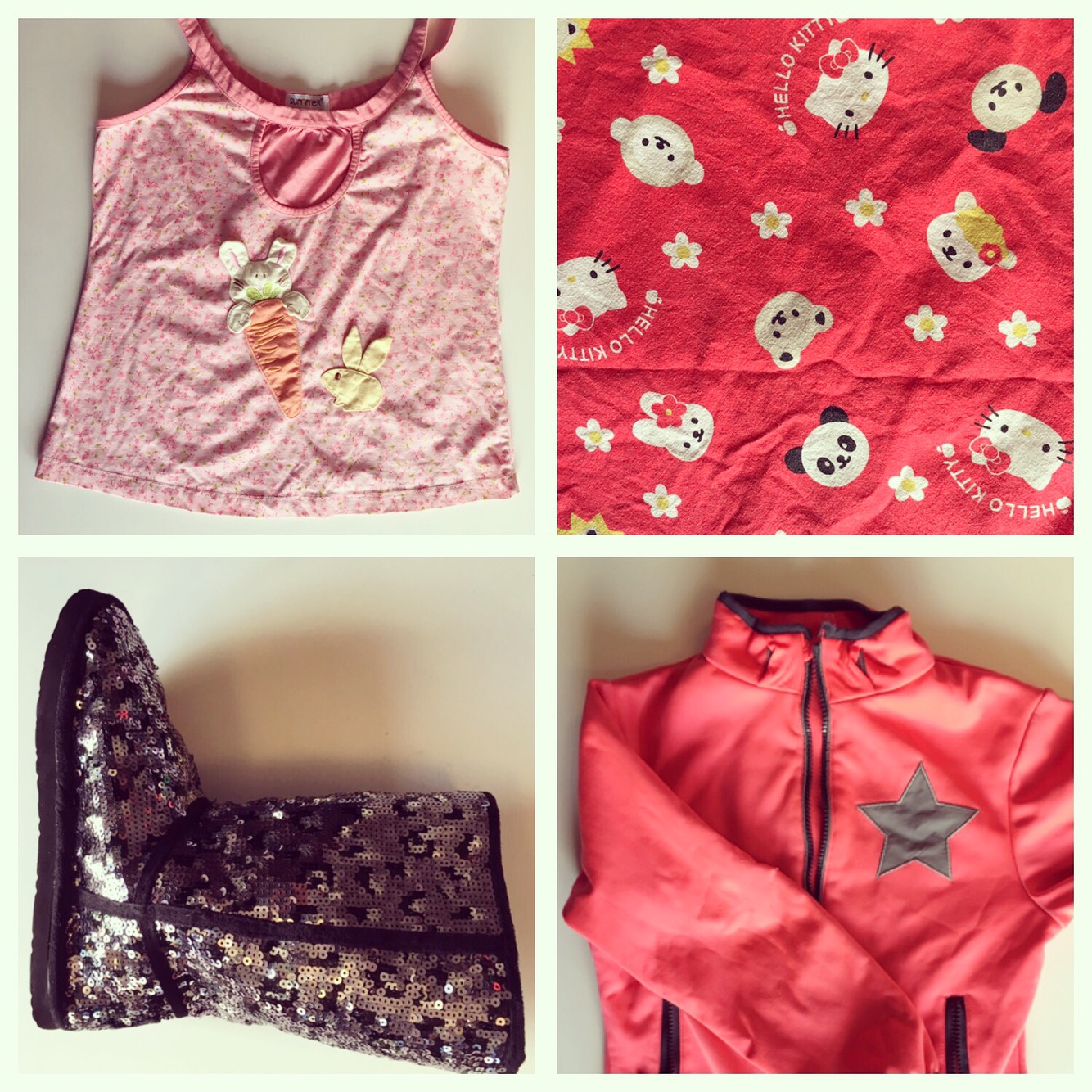 A top I looked at when it was out in H&M but never bought. Till now.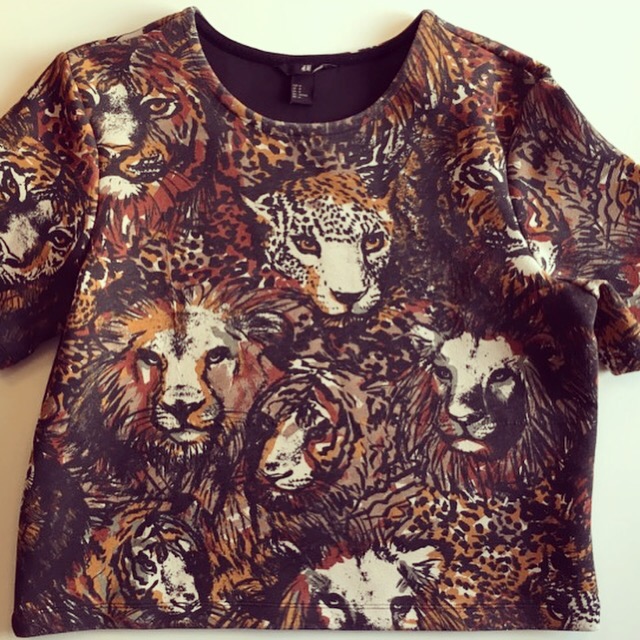 An amazing dress to march my hair. Just need an occasion. And to remember to open my eyes.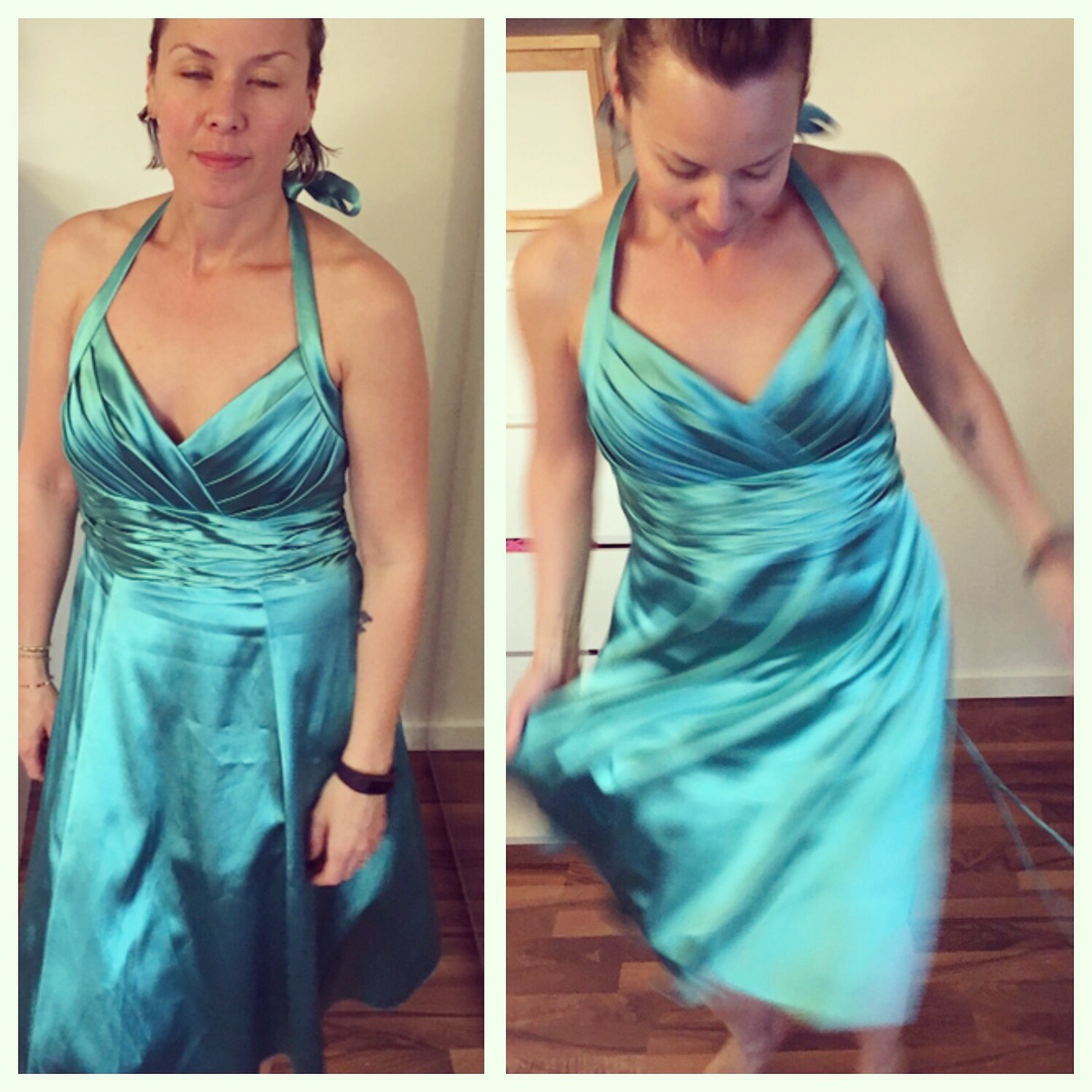 And some more awkward posing shots of good buys. Will practice those clothes selfies.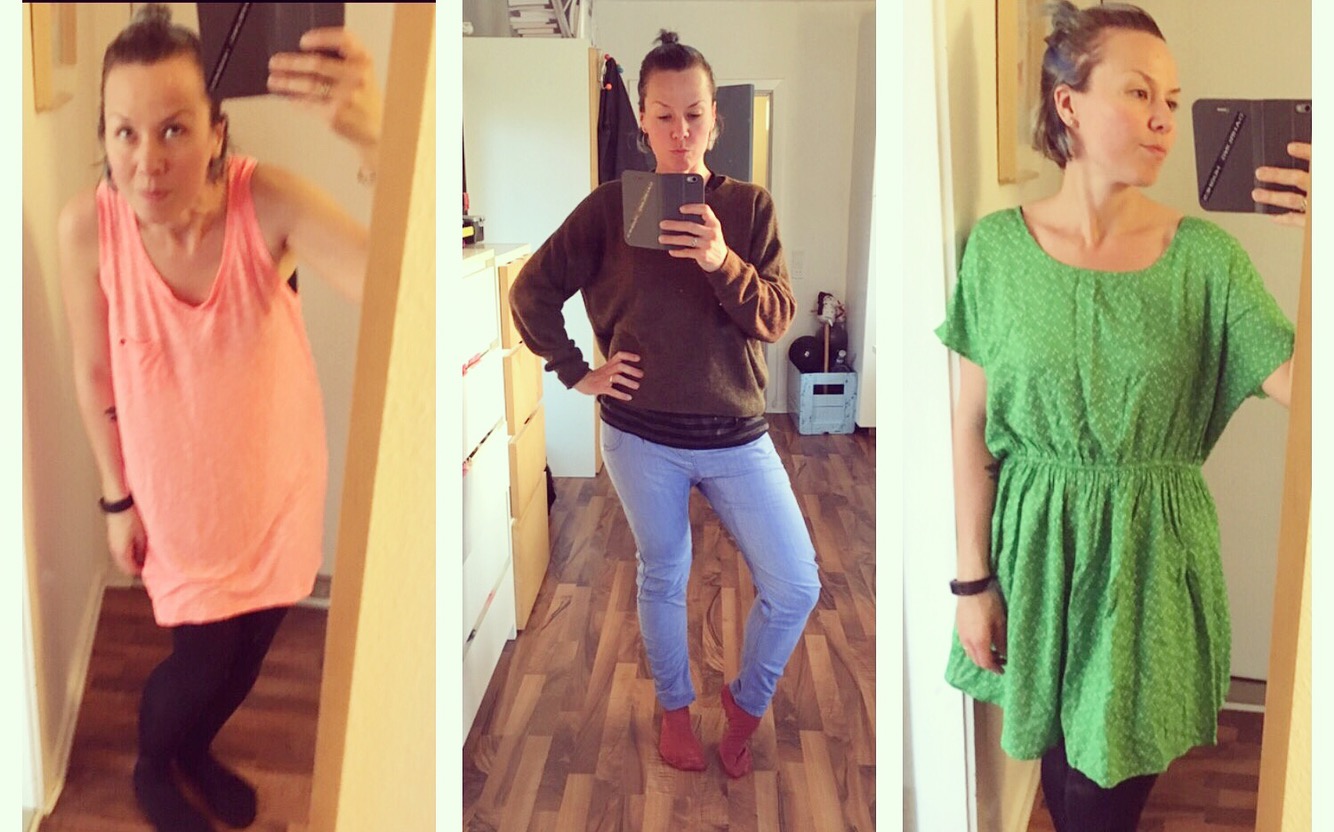 All this (and more) in a 175 Kroner bag. Bargain!