So far today –
I have had a nervous morning – the childminder called in sick, but the good replacement was available to take Roxie for a few hours until my classes in the gym were done. The good replacement would not take Roxie in with her rash though, so after half an hour waiting on hold on the doctors line, I got through, and Alan could take Roxie there, while I was at work. They met me at the gym after, all was well with the rash, and Roxie and I could walk home, while Alan went to work.
We went to the library first to say hi to my dad though, and Roxie ate a biscuit. Or crumbled a biscuit all over the pram and herself.
We walked home through the snow. Cold and crazy.
I shared the rest of last night´s pizza with Roxie for lunch. In the sofa while watching Postman Pat, because that´s the kind of mum I am today.
I tried to wipe pizza of the sofa.
I changed Roxie´s clothes because they were full of pizza.
I put Roxie out for her nap in the pram in our hallway. Not in the cold outside. I know it is ok to do, but I am simply not going out there today more than I have to.
I inhaled 3 Kinder Milk-slices my dad gave to me. He thought they had maybe gone bad, so he said I should not give them to the girls, and I said ok, that I would test them first. And so now I have tested. All three of them.
And now I am sitting here. thinking that since it´s February soon, it would probably be a good idea to put the new wall calendar for 2014 up. So far I have only managed to take the old one down. But that´s also a start.
It´s Monday. Right now a very slow and cold one.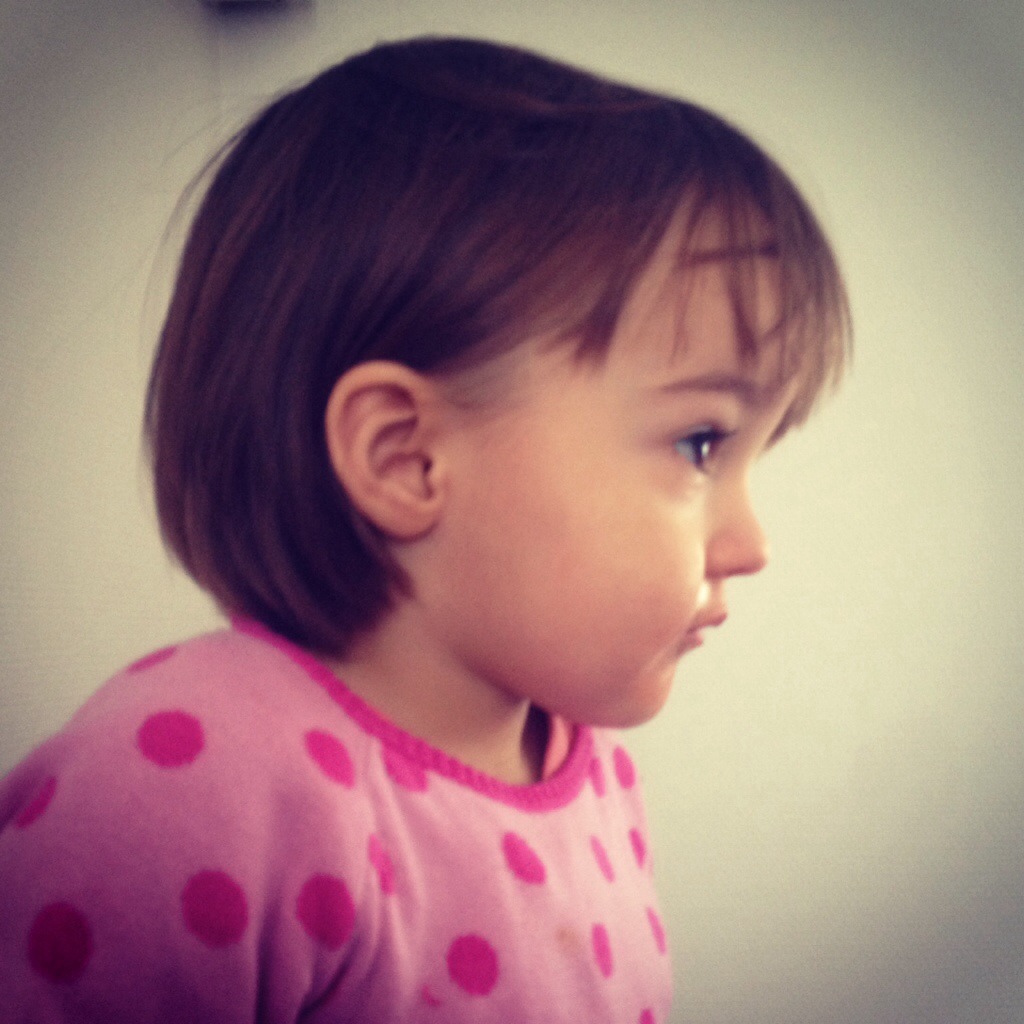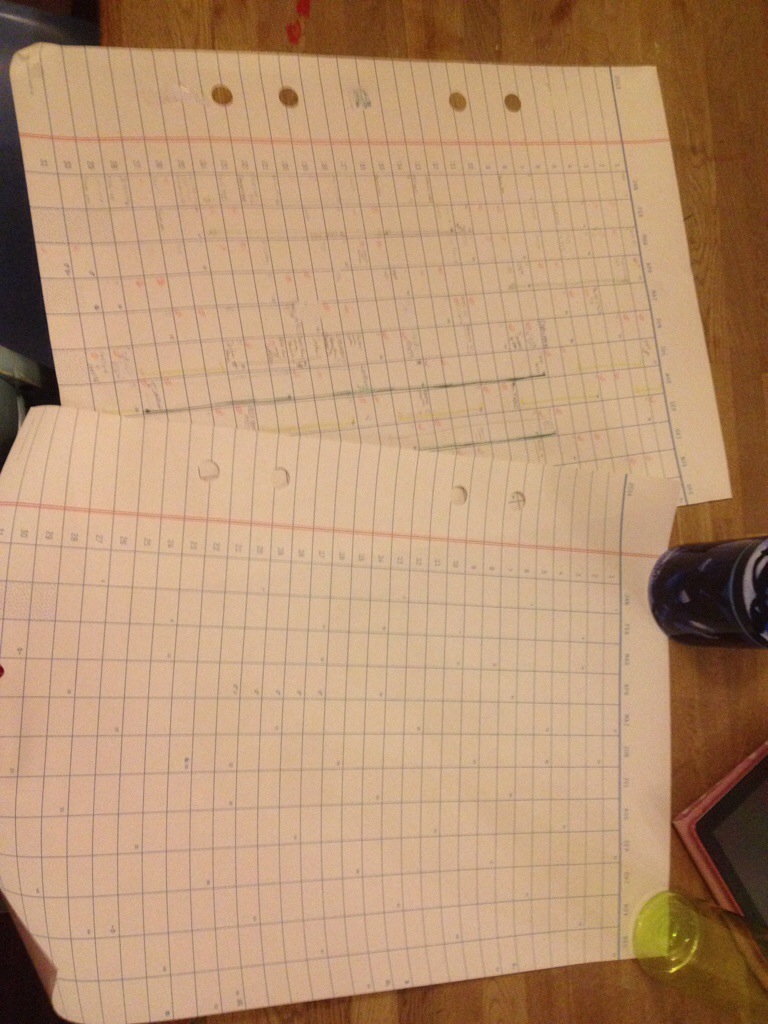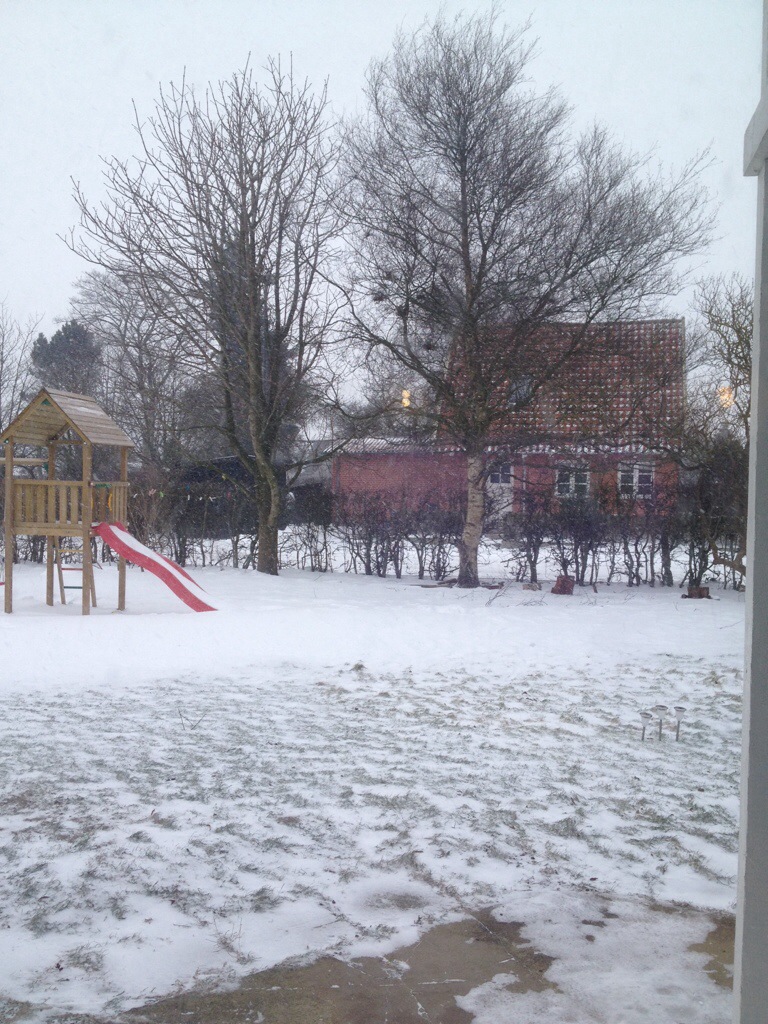 It´s not really possible to see the snowstorm in this photo, but I promise you, it´s crazy!