The bag for tomorrow is almost packed. Clothes ready. Train card on the table.
I have made the last notes for my presentations and come to peace with the huge stack of books on my desk still unread.
The universe gave me a slap in the face yesterday by waking me up with extreme nausea. It continued and made it impossible for me to stand or have my eyes open for more than a minute at a time. Not so great when you are supposed to be studying. Hard.
It contined today, and I felt poorly enough to actually go and find the last pregnancy test in the bathroom cupboard. Just in case I had gotten pregnant while on contraception as one of the 0,000001 %.
But it was negative.
It feels like my body is lying to me though.
And so I have forced myself to prepare today. Because I have to. The exam is tomorrow morning, and there is no way out. It will be over quickly – and feeling sick the days just before is definitely a good way to lower your expectations. Even though mine were already quite low.
Alan aced his exam the other day. Got a 12. The highest mark. I am so proud and happy to have him being the brilliant one for now. I just want to be the one who barely makes it through. If I can do that right now, I will be fine. If i can make it to Aalborg without being sick, I will feel quite happy. I can ace something later.
Fingers crossed.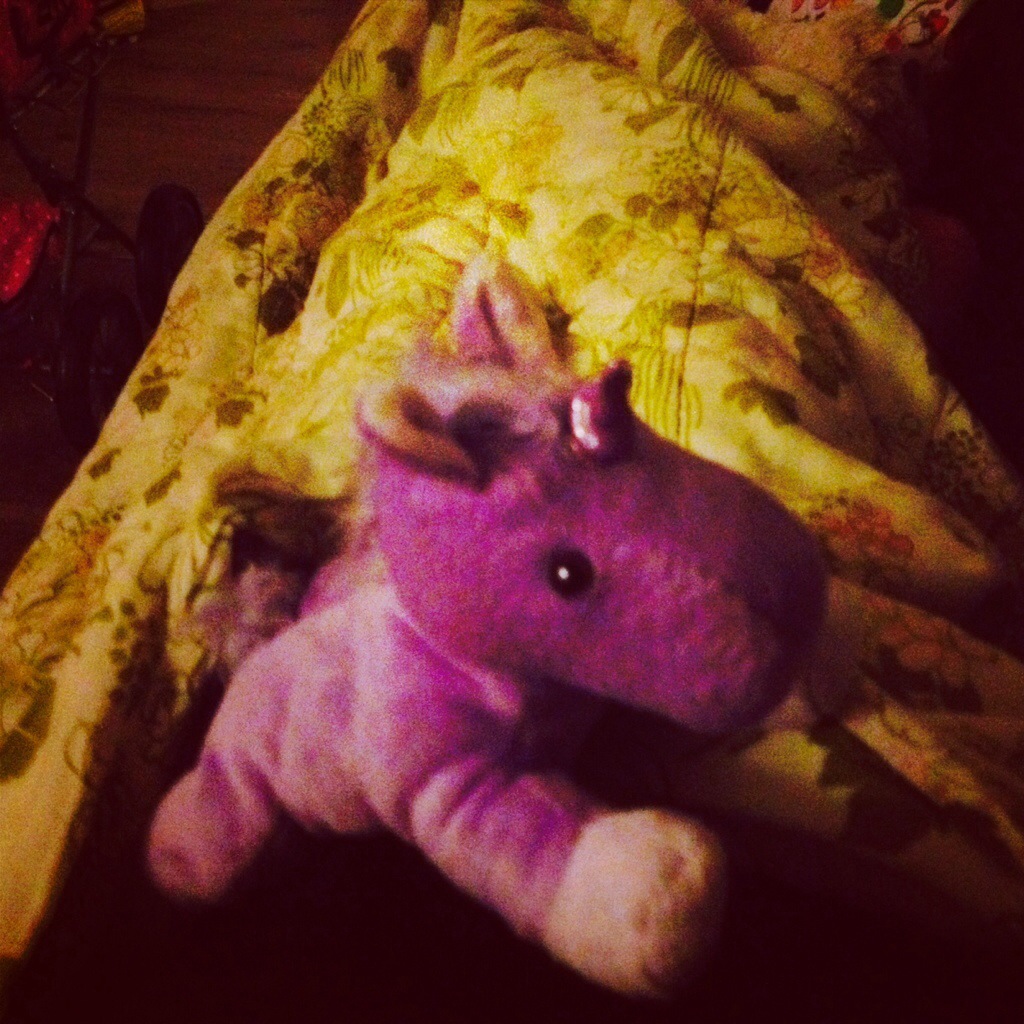 Jolina was such a cutie, giving me her unicorn to feel better. Bless.