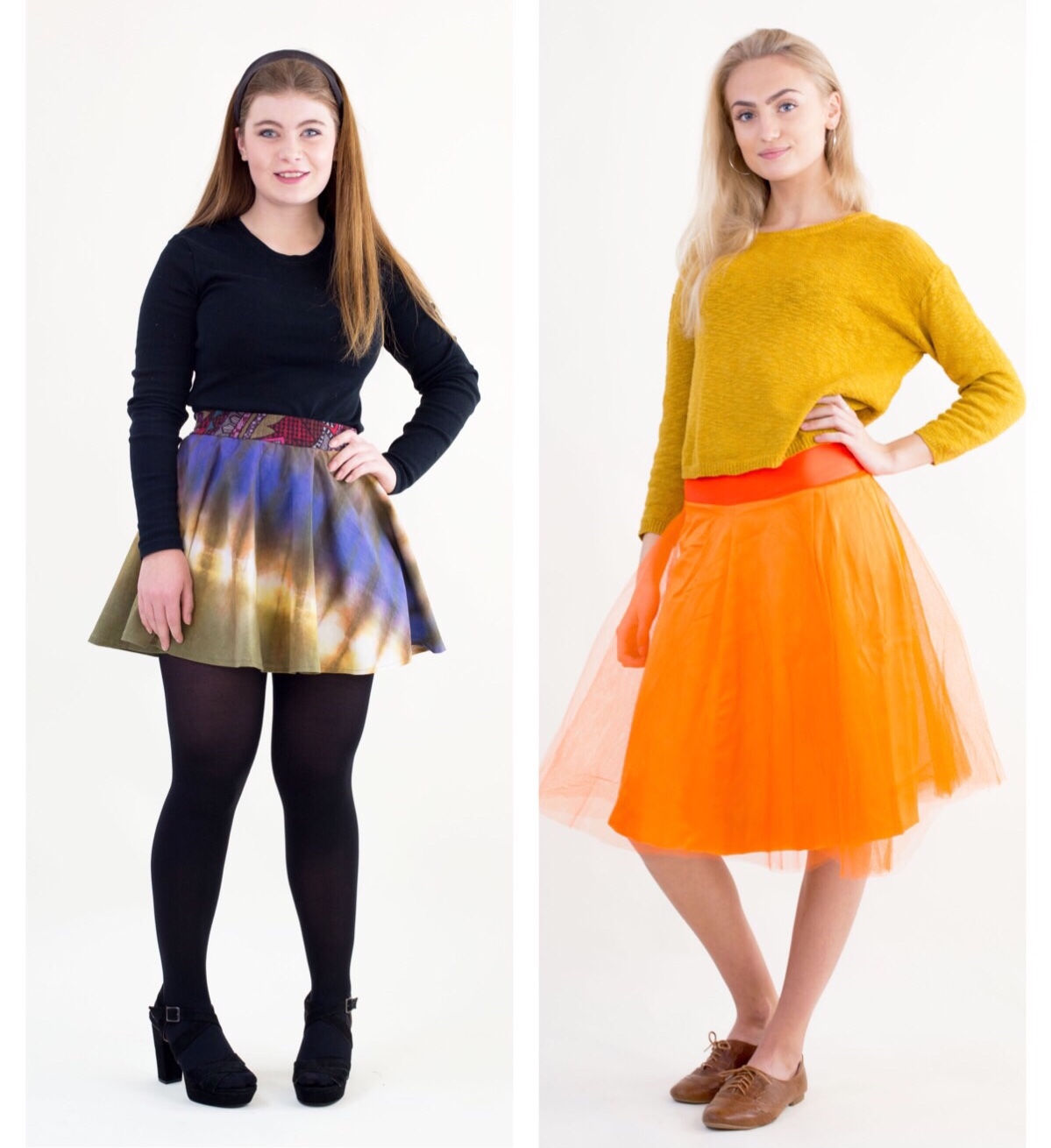 As I showed in a previous post, I have some Refashiong DIYS just waiting to show you. To me refashioning or upcycling is part of being somewhat sustainable, and not always buying new fabric but using old stuff to make new things. Nice things. So that´s why I wanted to show you.
The photos are from a photoshoot last fall with my brilliant friend Saloh – you can check out more of her beautiful on instagram here. I had friends and family help model, and it was just such a cosy day. You can read about in (in Danish) and watch some behind the scenes snaps here.
The gorgeous models are Amalie and Julie. A huge thanks to them.
My DIY instructions are very simple, and I hope you still feel safe to try. But the good thing about making new clothes from old ones, is that it feels more ok to just go ahead and try. You don´t have to worry that much. Practise makes perfect – or practice makes cool fun and alright.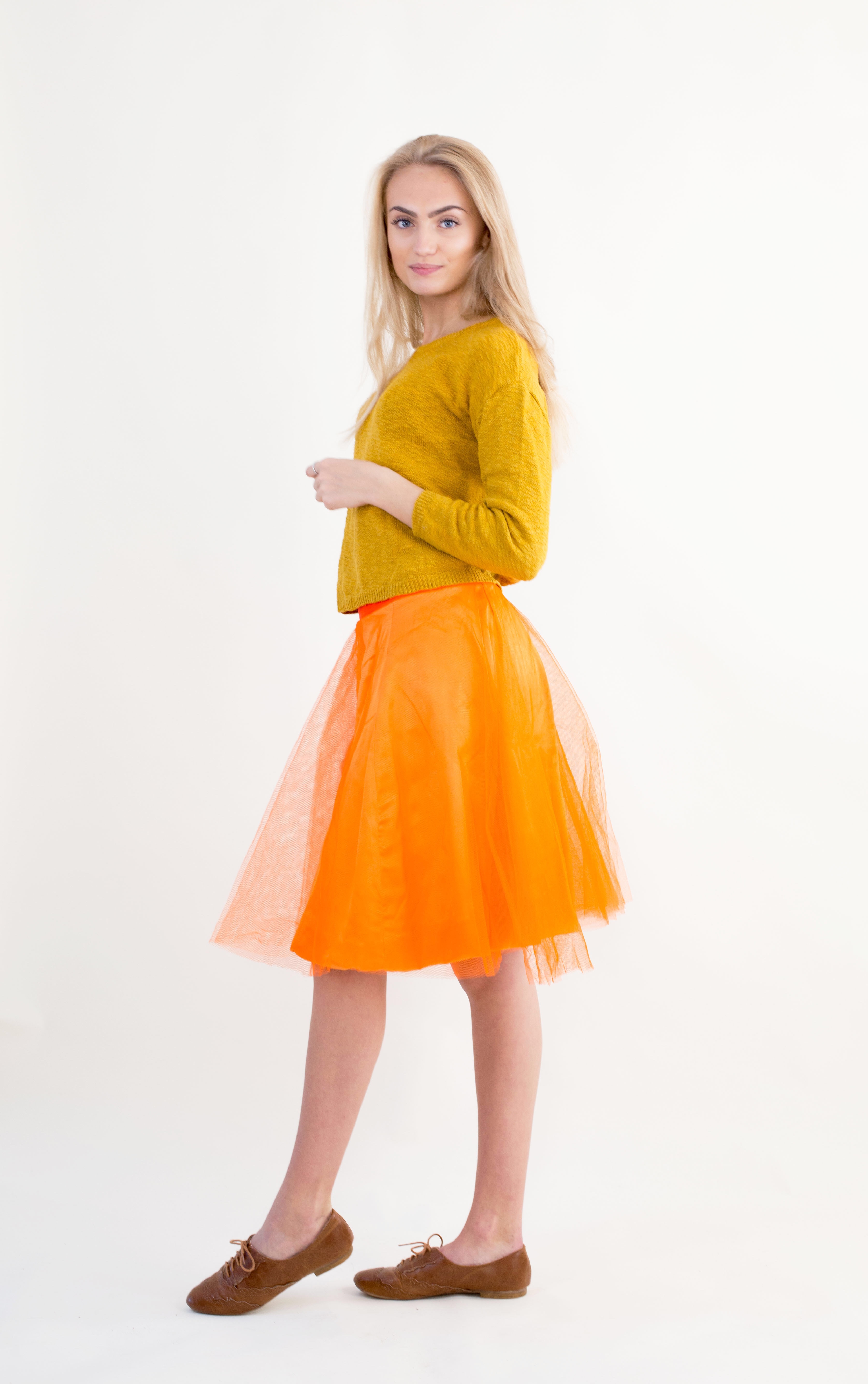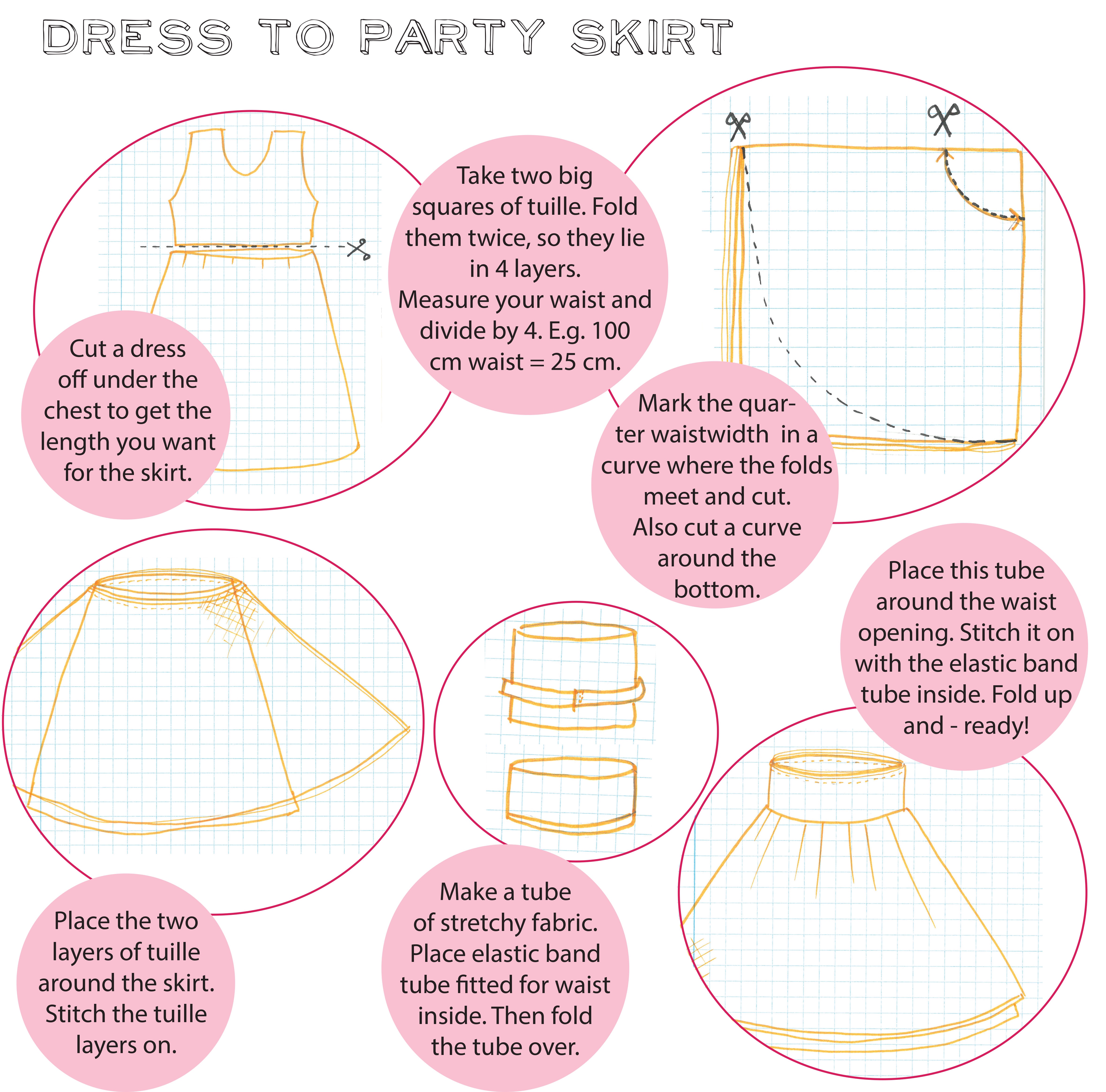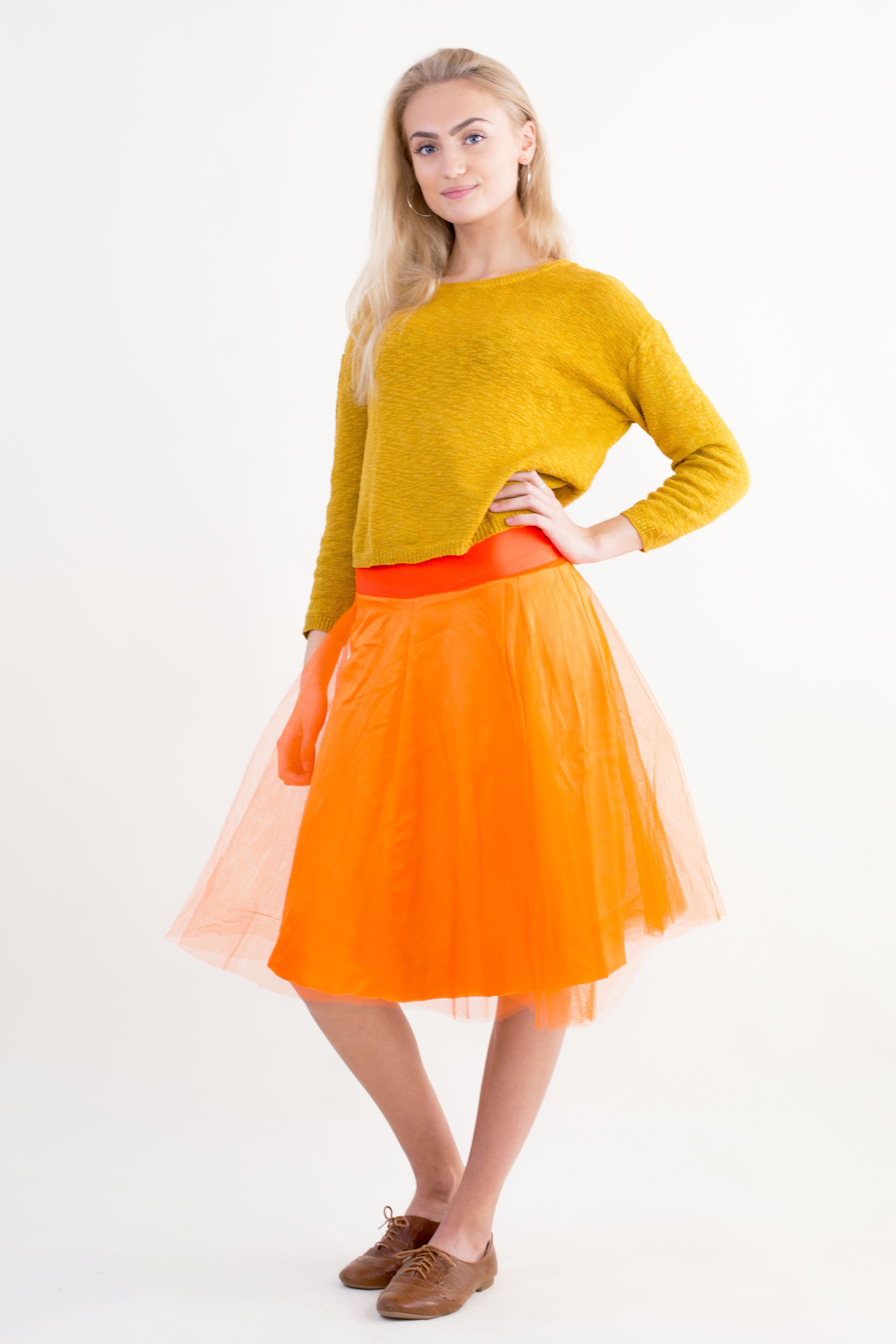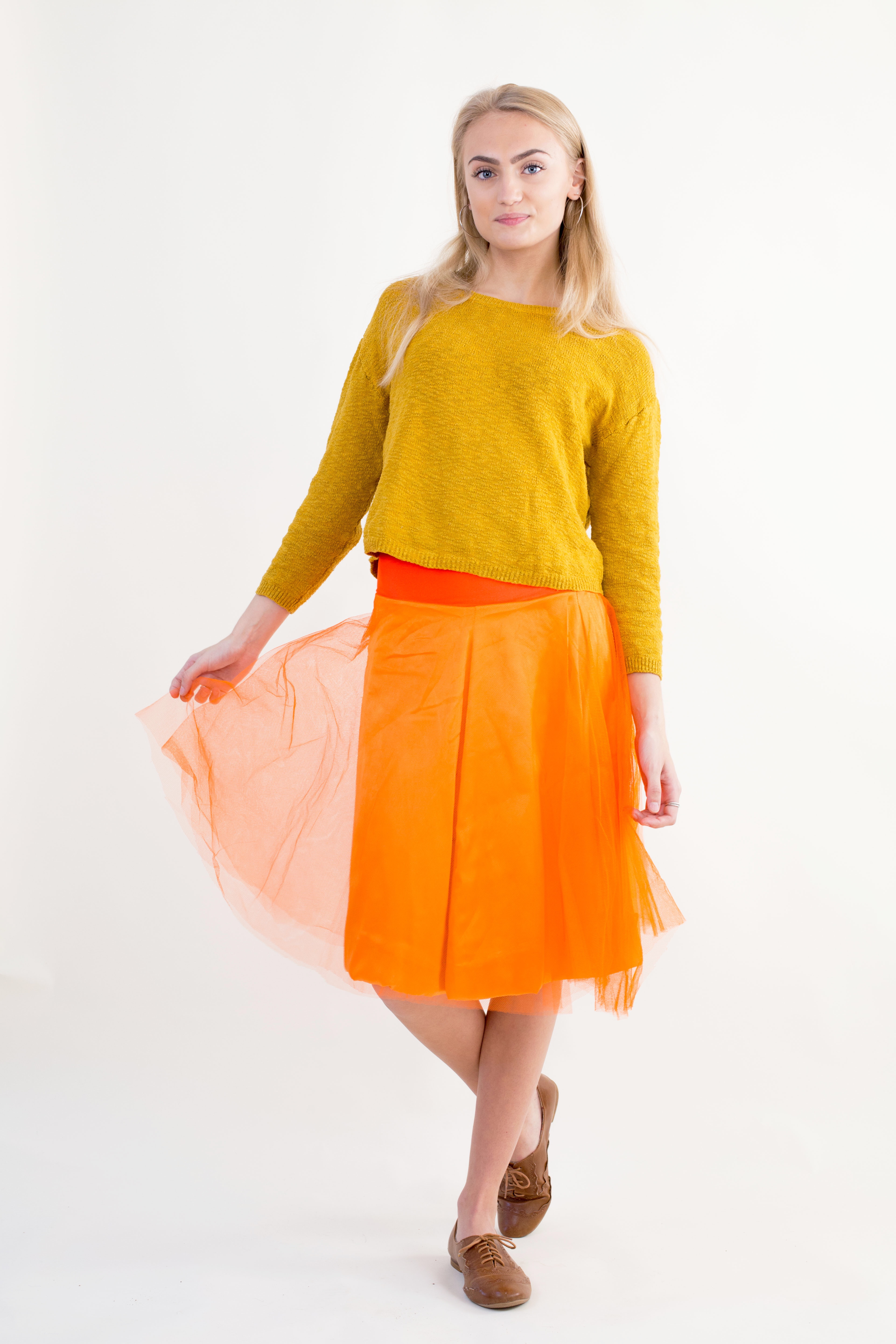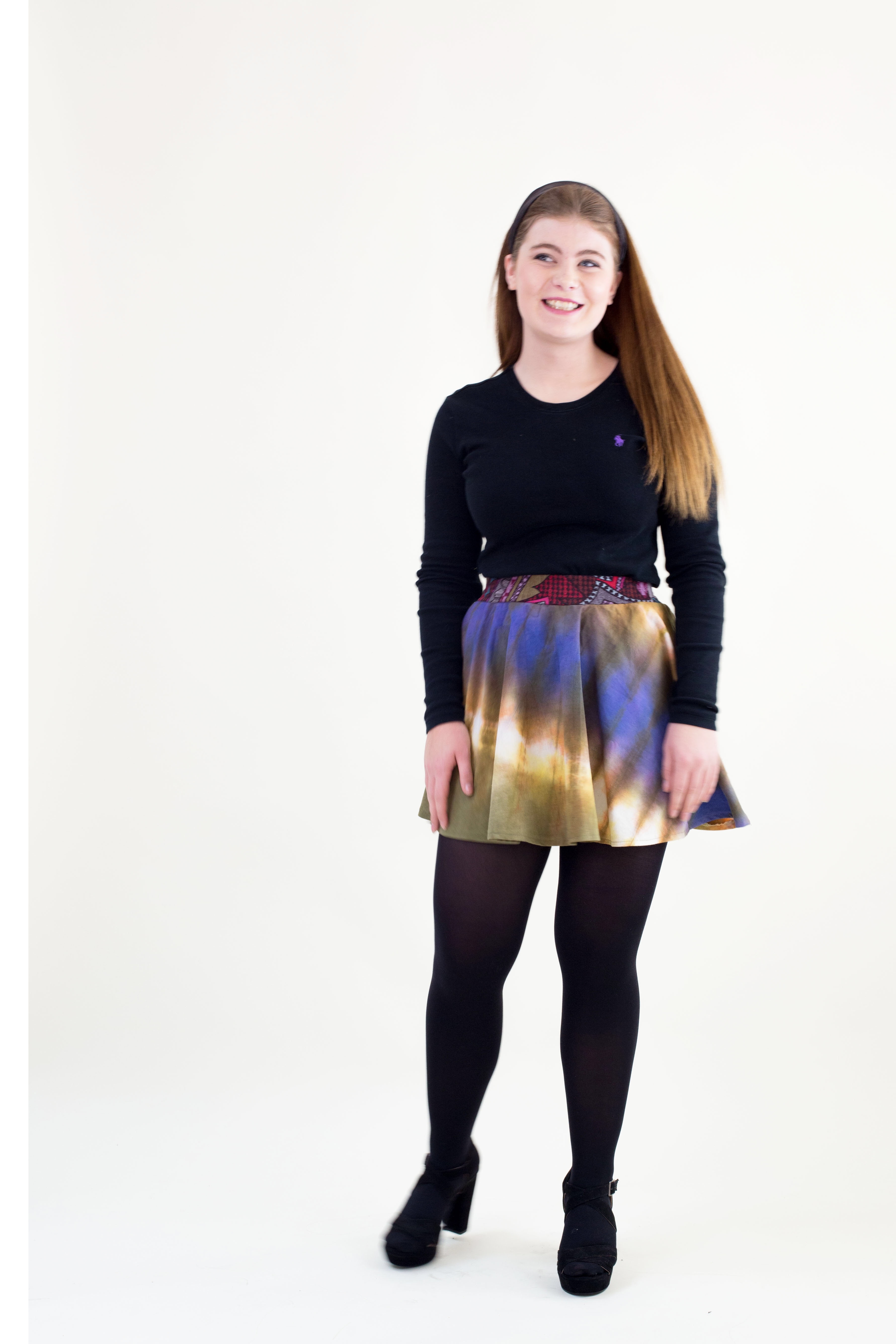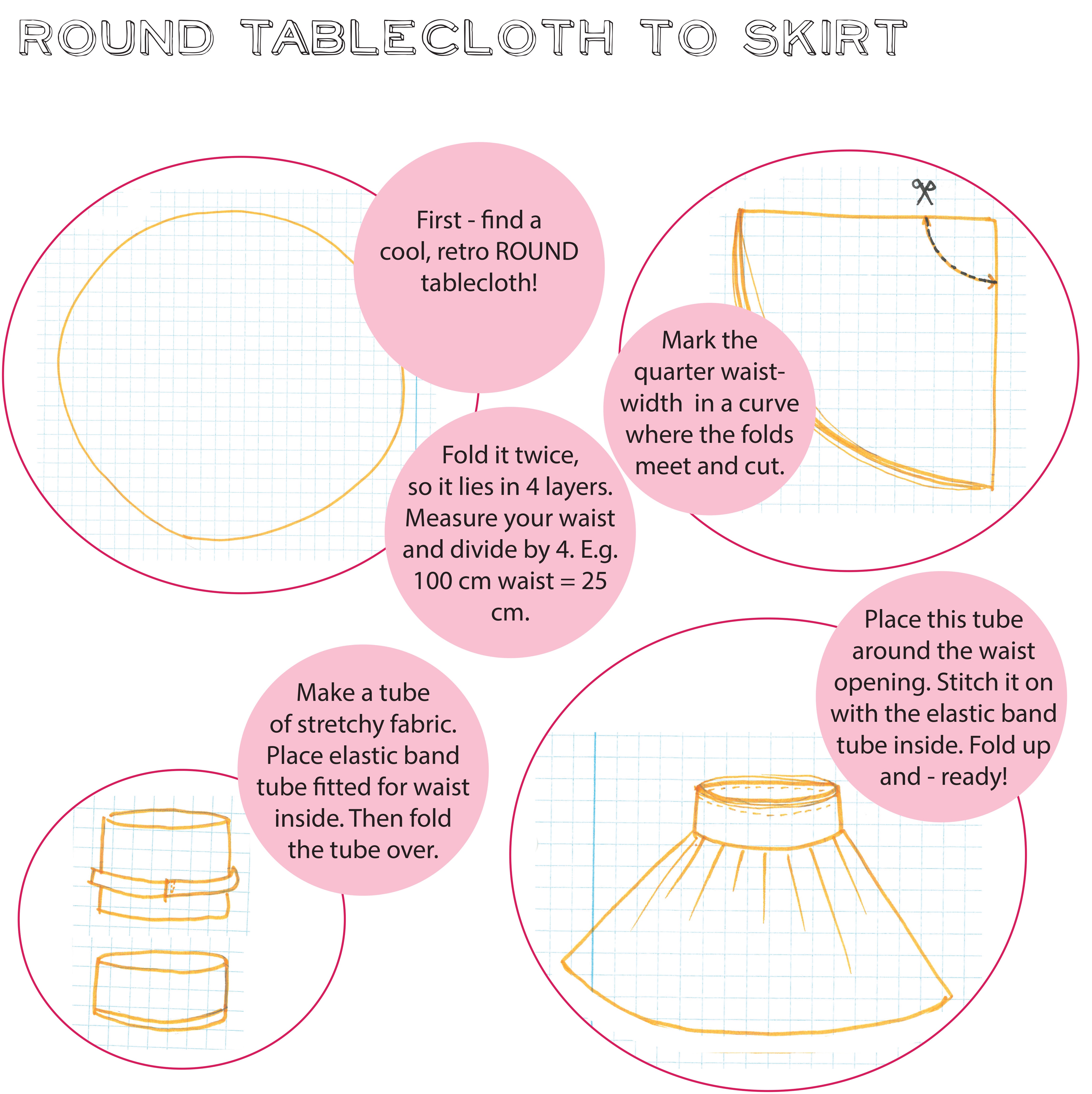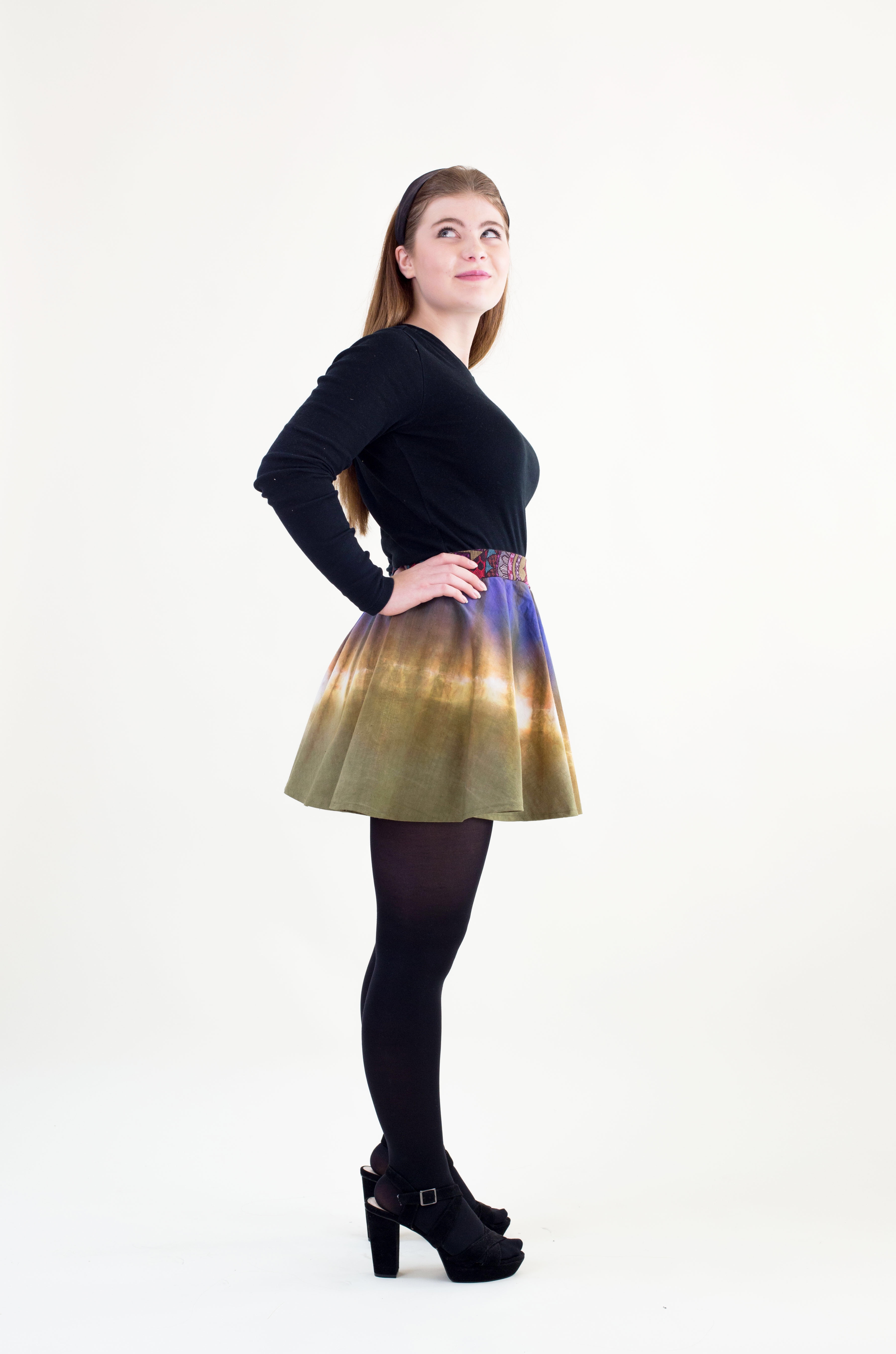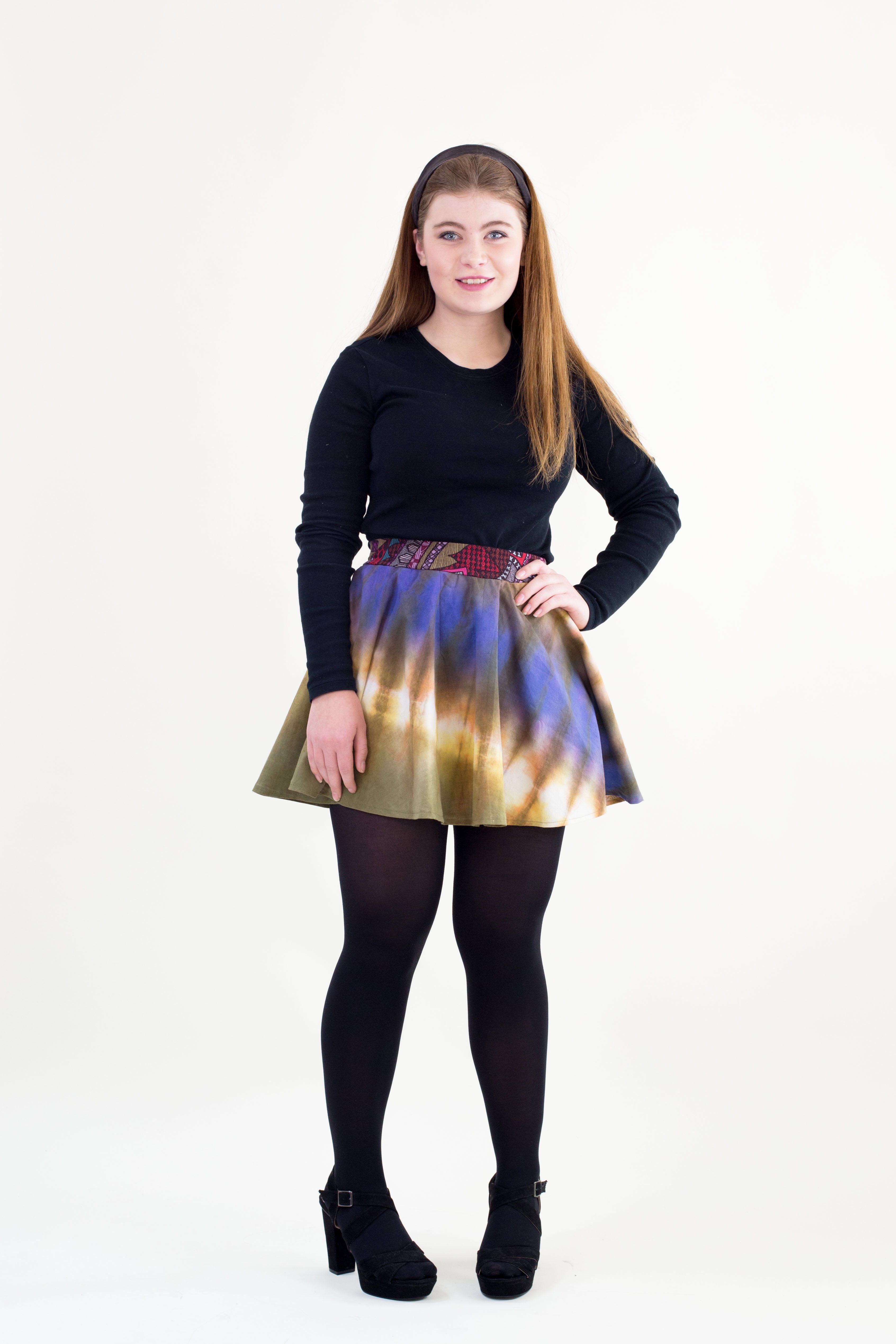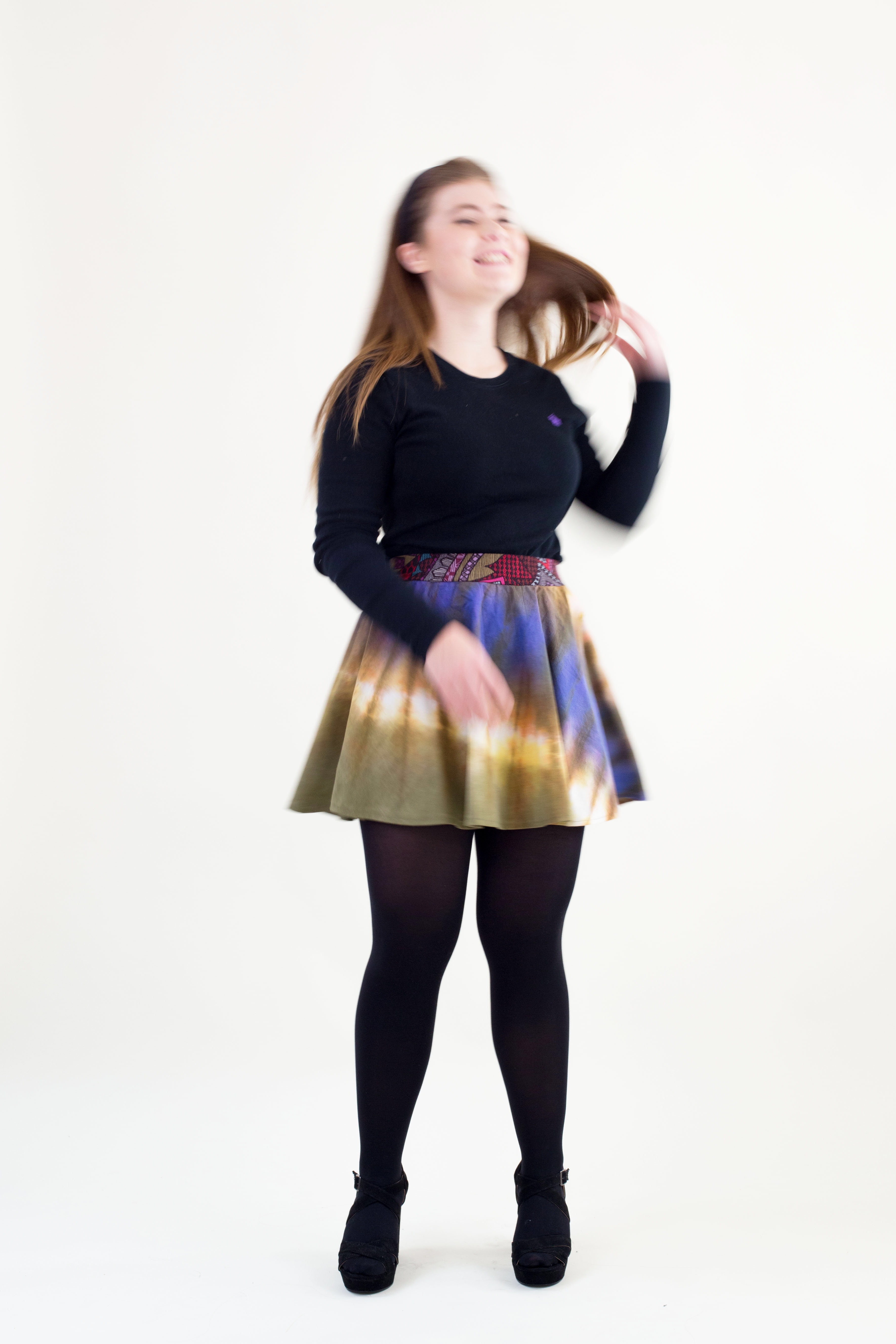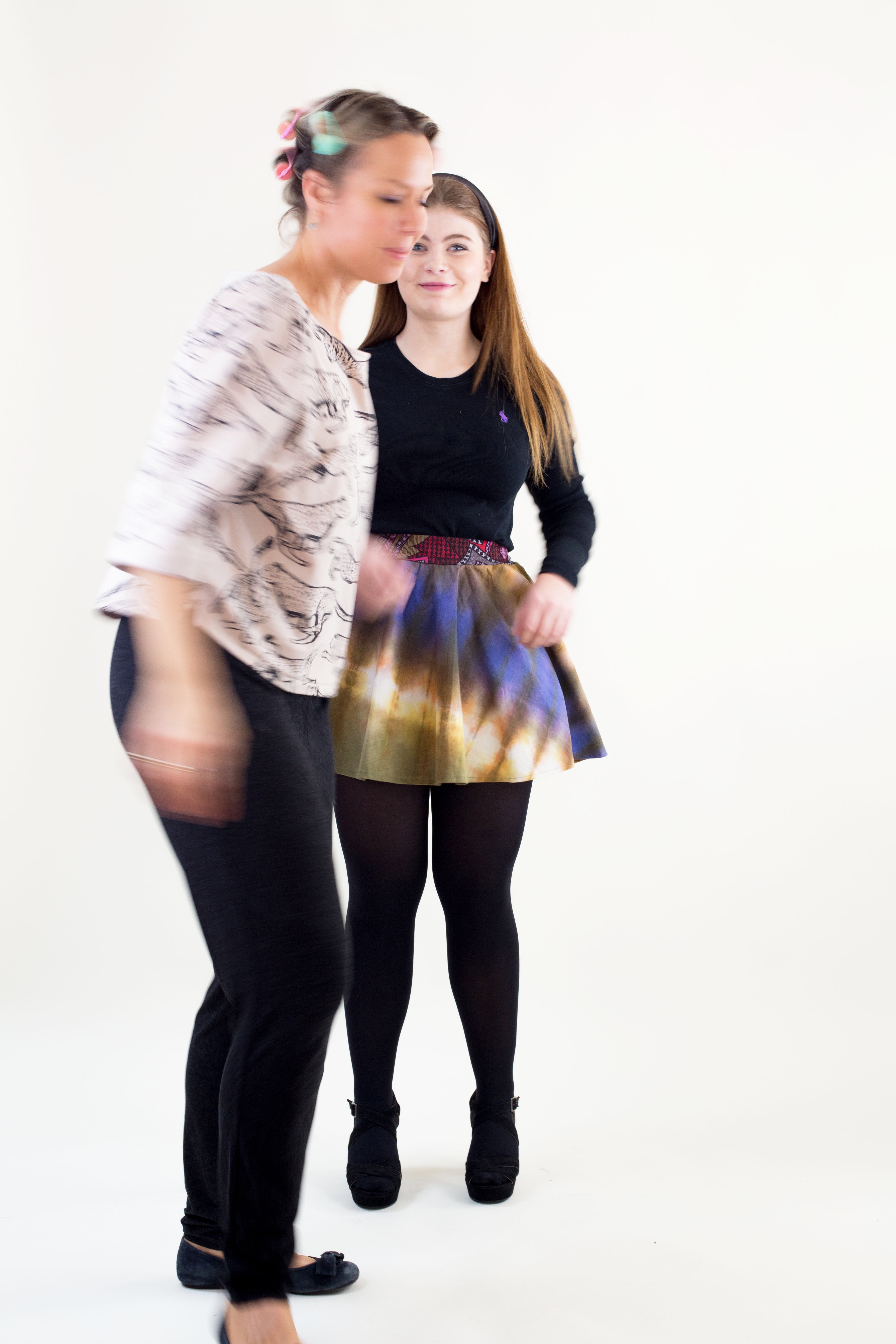 Yes, that's me. Super glam in curlers.. I also did some of the modelling. So had to get ready 🙂 We had a fun day!