I saw on the lovely Pip´s  blog, Meet Me At Mikes, a great list of how to define things – just as they are right now, and I thought I would give it a go! So Thanks again for awesome inspiration, Pip!
This is me taking stock of today, Monday week 7 of 2014:
Making : The world go round, I feel. And then some illlustrations on my laptop.
Cooking : Good things with eggs from our backgarden chickens.
Drinking : Baileys cream tea, it still tastes as wonderfull as it did when I first tried it 15 years ago.
Reading: "Black Swan Green" by David Mitchell. It´s good. And then "Lets Pretend This Never Happened". Again, because it´s always good to go back to something you know you love.
Wanting: To send off the script for the childrens book I finished last year. I am scared of letting it out there.
Looking: At my beautiful girls.
Playing: With Duplo and Lego.
Deciding: Whether or not I let Jolina go to the swimming pool with kindergarten on Wednesday. Or whether I go with her.
Wishing: For a cosy summer.
Enjoying: Looking at my man reading with no shirt on – right now!
Waiting: For boring bureaucratic stuff to go through.
Liking: That the snow is almost gone.
Wondering: Whether I can get my drawing skills back if I practice some more.
Loving: That our house is a safe place, where we all feel good. Also the mice (!!!!)
Pondering: If I ever get a proper grown-up-job..
Considering: If we could move into the Swedish woods.
Watching: Brooklyn 99, because I love Andy Samberg.
Hoping: That my mums cell counts stay on the good side of healthy.
Marvelling: When Alan says I am pretty.
Needing: For Alan to say that more.
Smelling: Like Dior Pure Poison. Takes me 10 years back to have that in my bathroom cupboard again.
Wearing: Grey, grey, grey. It´s all I need.
Following: Dos Family. Or more like stalking..
Noticing: That my girls are growing up.
Knowing: That my hair is definitely turning grey.
Thinking: About a wedding.
Feeling: Like I want it to happen.
Admiring: My mum. People who don't yell at their kids.
Sorting: Tax-papers. Soon..
Buying: Almost nothing. Yay #YOEF!
Getting: Excited about this semester in university.
Bookmarking:Things in my memory. Forever.
Disliking: That the day is only 24 hours long.
Opening: That icecream from the freezer.
Giggling: At Andy Samberg and Jenny Lawson.
Feeling: Way too much.
Snacking: Way too much.
Coveting: Real authors.
Wishing: That I could be one.
Helping: My mum cut her hair.
Hearing: Icona Pop – I love it.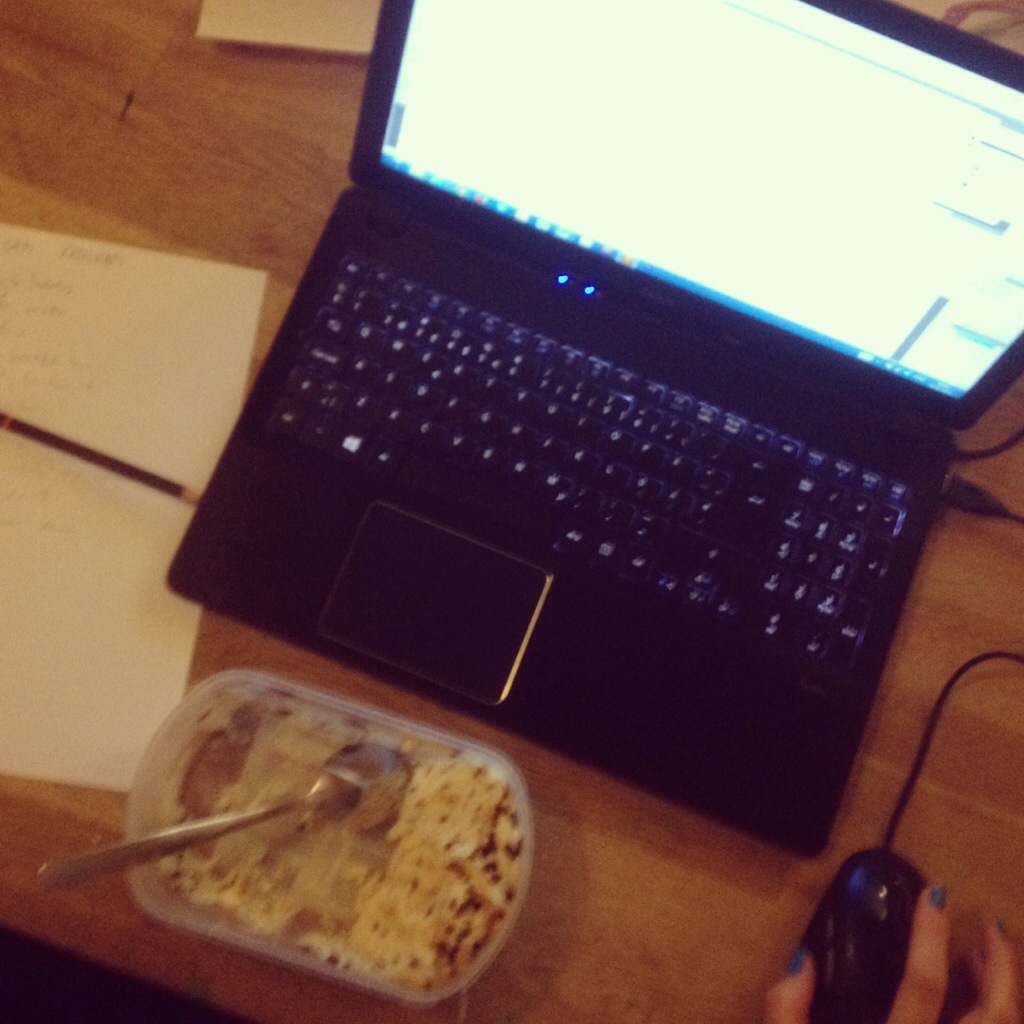 ……………..
– And here is your own list – if you fancy making one too…
Making :
Cooking :
Drinking :
Reading:
Wanting:
Looking:
Playing:
Deciding:
Wishing:
Enjoying:
Waiting:
Liking:
Wondering:
Loving:
Pondering:
Considering:
Watching:
Hoping:
Marvelling:
Needing:
Smelling:
Wearing:
Following:
Noticing:
Knowing:
Thinking:
Feeling:
Admiring:
Sorting:
Buying:
Getting:
Bookmarking:
Disliking:
Opening:
Giggling:
Feeling:
Snacking:
Coveting:
Wishing:
Helping:
Hearing: