With a capital D – because it deserves it!
And actually it´s not just one Dress, it could in theory be 3 different ones, for the 3 different parties, if I cannot decide on one.. That´s not so bad. Although you must not think that I am going to spend a filthy amount of money on it/them, since we don´t really have that – and in tune with the #YOEF (year of ethical fashion) that would kinda be a sin. So I hope to find something in the thrift shops, in my wardrobe, in somebody else´s wardrobe or in my fabric stash that I can use to sew. And I am not afraid of making my own wedding dress – what do they say "every stitch in your dress will be a tear in your marriage"? Well, I do expect some tears, and I will just make it with a minimum of stitches and hope it does not fall apart as I am wearing it. And if the sewing fails I will buy something that is nice, but obviously not too expensive on a student-wedding-budget. Behold – a challenge! Love challenges.
But I would like to show you what I dream of, and what I have always wished I would get married in.
The Dress: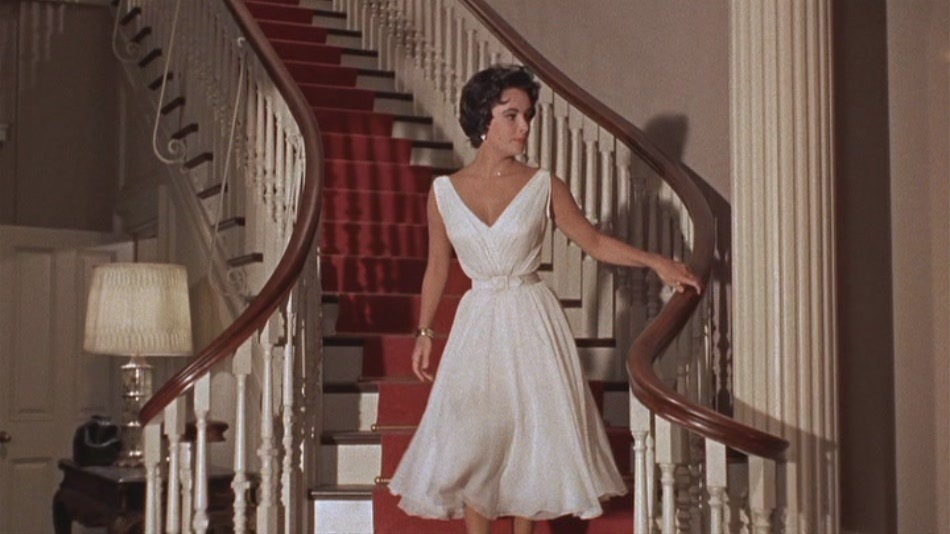 Elizabeth Taylor in "Cat on a Hot Tin Roof". That dress. That rack. And that waist! Oh dear, if only I could make that with my sewing machine..
Apart from the Elizabeth Taylor one, which I like perhaps because I love the film so much, I am very much into chic styles – and for the daytime wedding(s) we will have, something not too huge and knee-length like these from my pinterest "I do"-board:
I guess it must be quite obvious that I like lace.
Cannot wait to get started on this project!
So far I have bought this confirmation dress in a thrift shop, so I now have the first piece of fabric.