Well, the winter-virus-bug now has come to me. So the last 30 hours I have spent pretty much lying down.
It is possible to look a little bit on the internet though. Just a bit. The eyes get tired quickly.
And if I hadn't tried to impose a shopping ban regarding clothes and shoes for myself (and if shipping to Denmark wasn't 12 pounds!) then I would order this to wear all of December. It's cool. It's Christmassy. It's from one of the best Christmas-films, Home Alone, and I just think its so funny.
Merry Christmas you filthy animal!
Yes, it's silly, but Christmas jumpers are supposed to be I guess. This is just also quite rude. Which I like. Also only 50% acrylic, which is better than 100% anyway.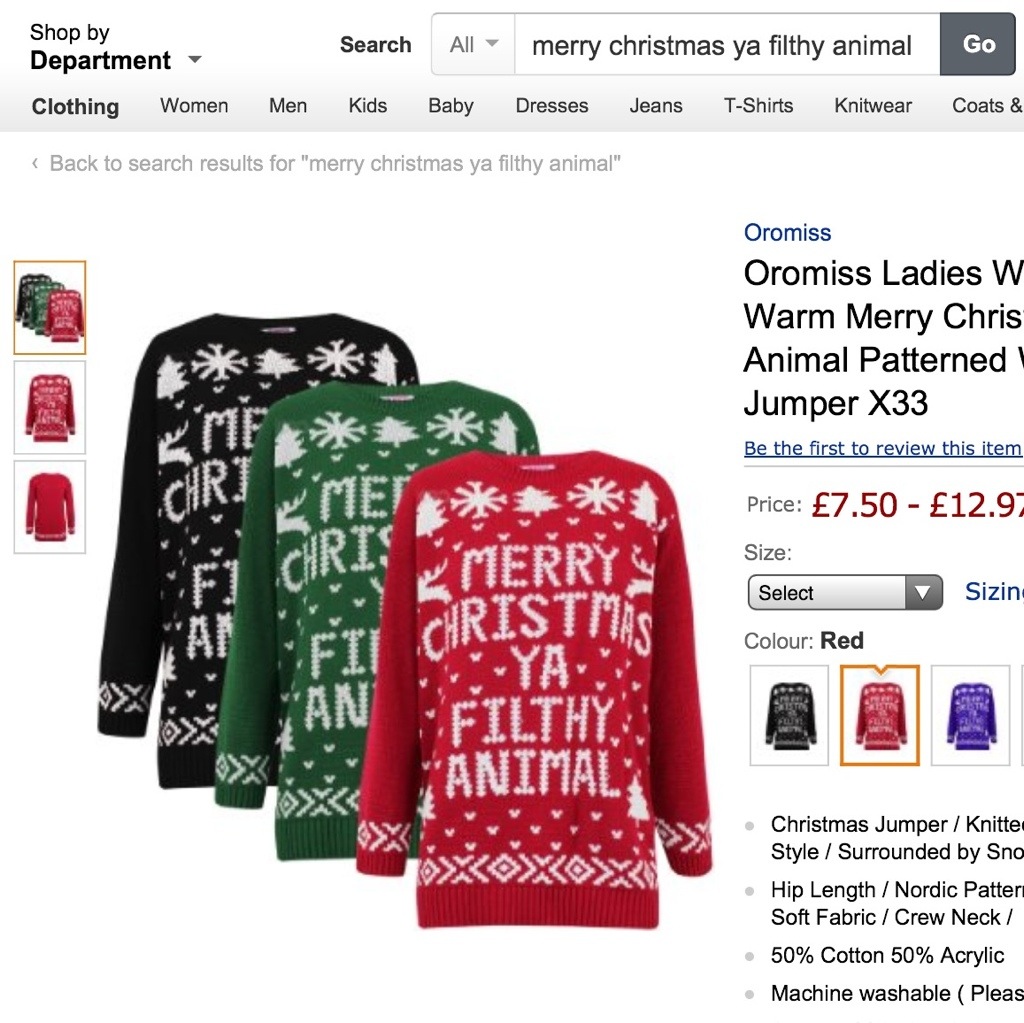 this