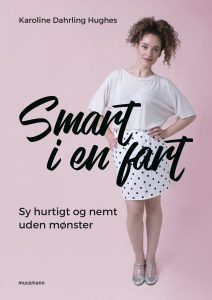 With Muusmanns  publishing house I have published the book "Smart i en fart".
"Fart" in Danish means quick 🙂 Sorry about that. Weird title in English..
But it is a great sewing book about how to sew quickly and without patterns. You just measure from a top. It is simple styles – good for beginners or those who just don´t have a lot of time. For me it´s a way to get to do some sewing done even though life is squeezed full of other things.
I hope to one day have the book out in English. Good ideas for the title are welcome!
Check out a sample of the book here
Mentioned in Maries Ideers Magazine here.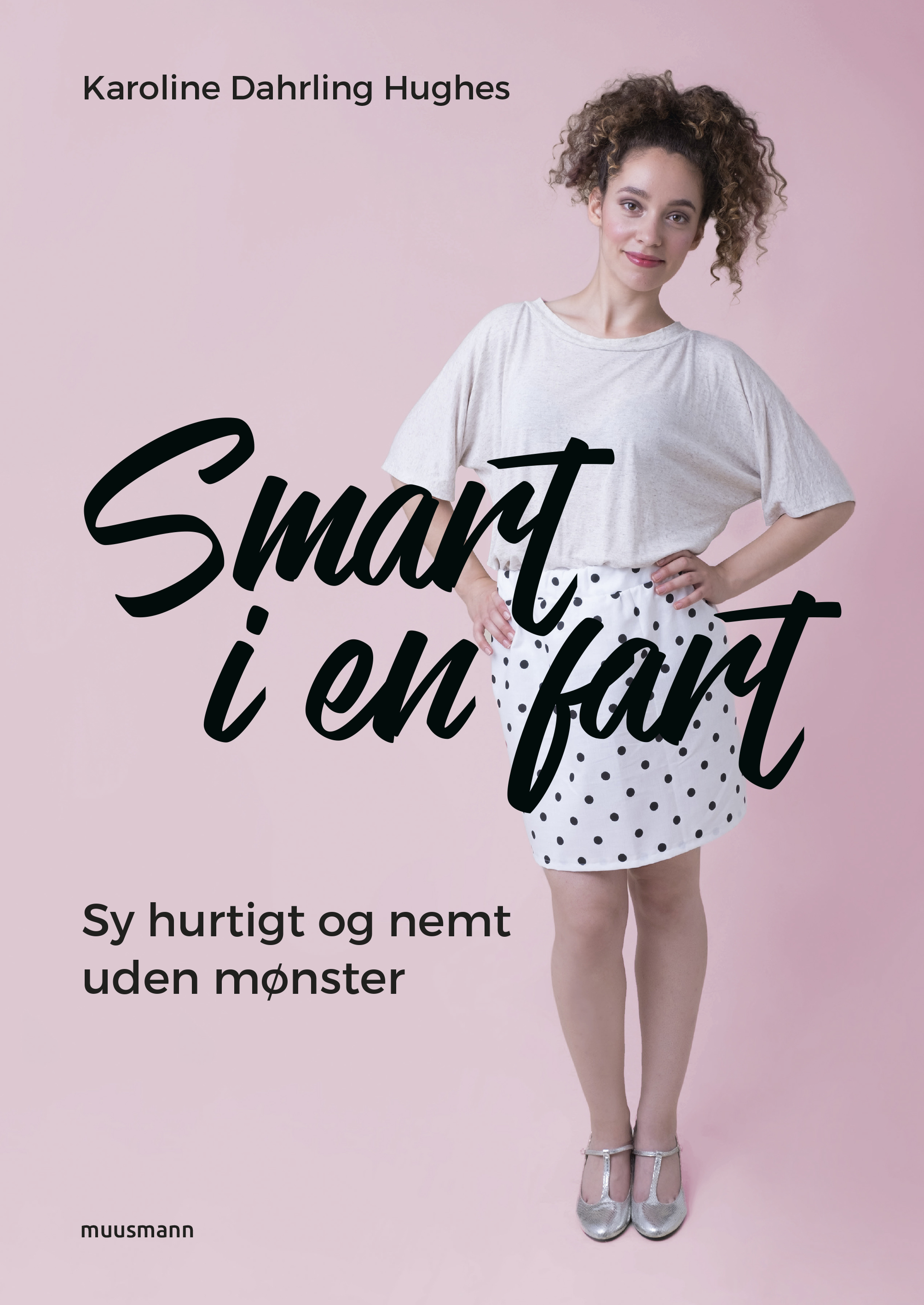 You can check out different versions of the styles from the sewing book here.
I go through some of the styles on my youtube channel. Very basic – it is hard to make videos 🙂 And they are in Danish.
---
Her er der link til min Karoline Skandimama youtube-kanal hvor der er forskellige tutorials.
Jeg håber, du bærer over med mig. Det er mine første youtube-syvejledningsvideoer, og det er altså svært at tale til kameraet, sy, ikke lave for mange fejl eller skifte accent 7 gange i løbet af optagelserne..
Jeg håber, du kan bruge filmene som hjælp, når du skal igang.
Her ser du, hvordan du måler ud efter en undertrøje. Ikke læg mærke til det mystiske hår, vel.. Hvis jeg havde tænkt mig om, havde jeg nok sat det lidt pænere.
Her ser du, hvordan du markerer, klipper og syr en overdel.
Elastisk linning på en nederdel.
Færdigt elastikstykke på en nederdel.
Og til sidst, sammensyning af bluse med halskant og ærmer.