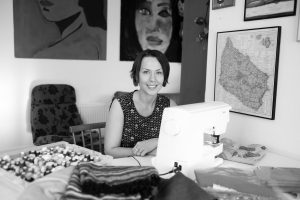 I was born in 1981 and since then I have been a creative mess. I am Skandimama, because I am a mother and I am a Scandinavian living in Northern Denmark with my English husband. 
My goal is to spread to work on how good it can feel to create and make things yourself. Recently being through chaos an having to pull myself through a family tragedy I have realized how much the creative space means to me.
I was first trained in fashion and then in cultural heritage management.  I have worked with sustainable communication about waste sorting. Now I am an assisant professor in culture and branding at a university college.
In my spare time I am still creative and will show you my projects here on the blog.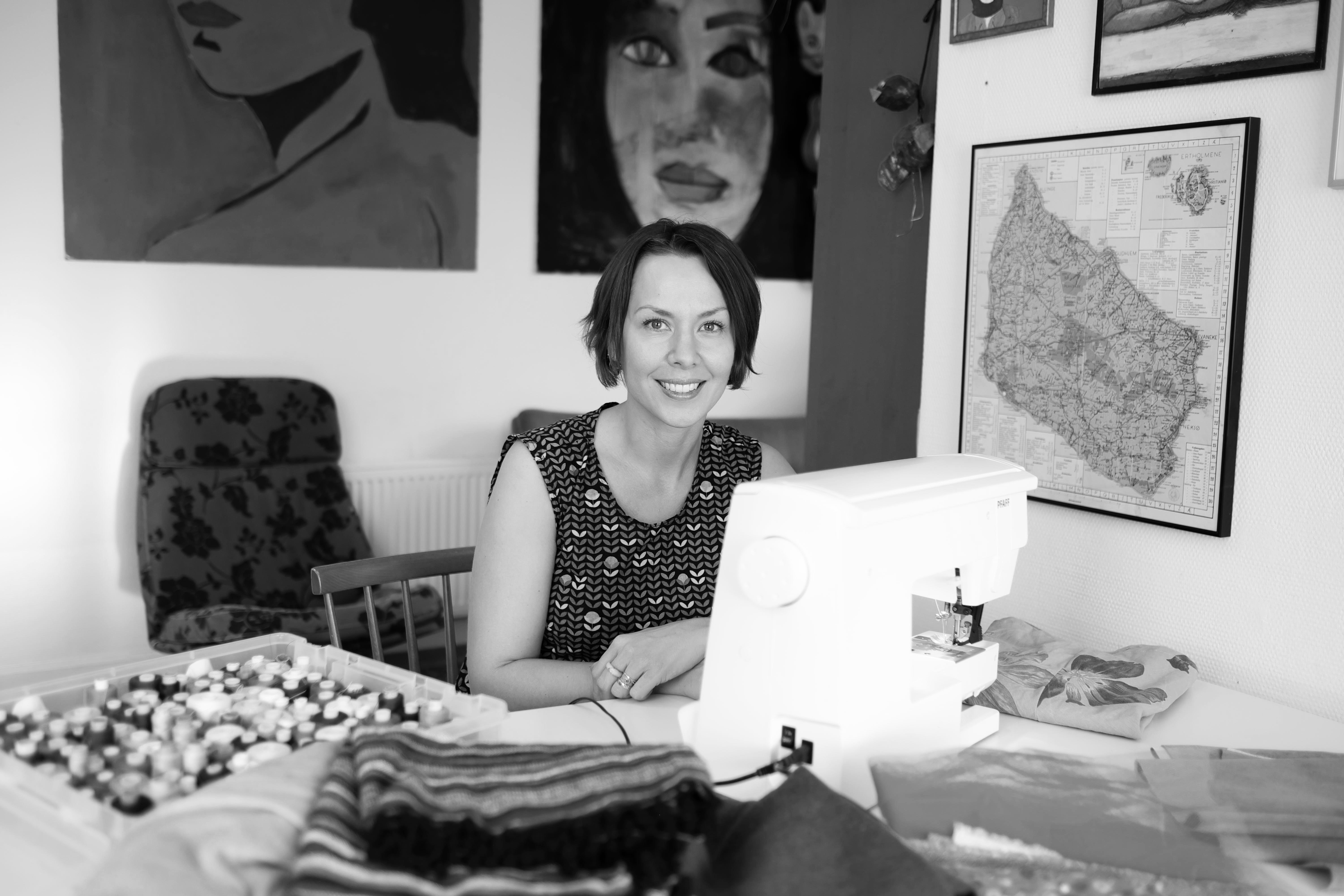 I LOVE making stuff, both buying beautiful fabric from new in exciting fabric shops, as well as I have always enjoyed going through my nans´ old shelves for skirts, fabric or embroidered pillows and going to the thrift shops and getting great bargains that I can refashion. For me it is part of keeping history alive as well as being more sustainable.
If you want to see what I do, when I upcycle old stuff into new you can click here for the entire category of Refashioning. I also do lots of DIYS from my book here, as well as I try new sewing projects that you can check out here.
I do workshops as well as private sessions with lots of creativity involved, and I also try to go out and enjoy some workshops myself once in a while. There is nothing better than to indulge in creativity. Read about my Craft Time here.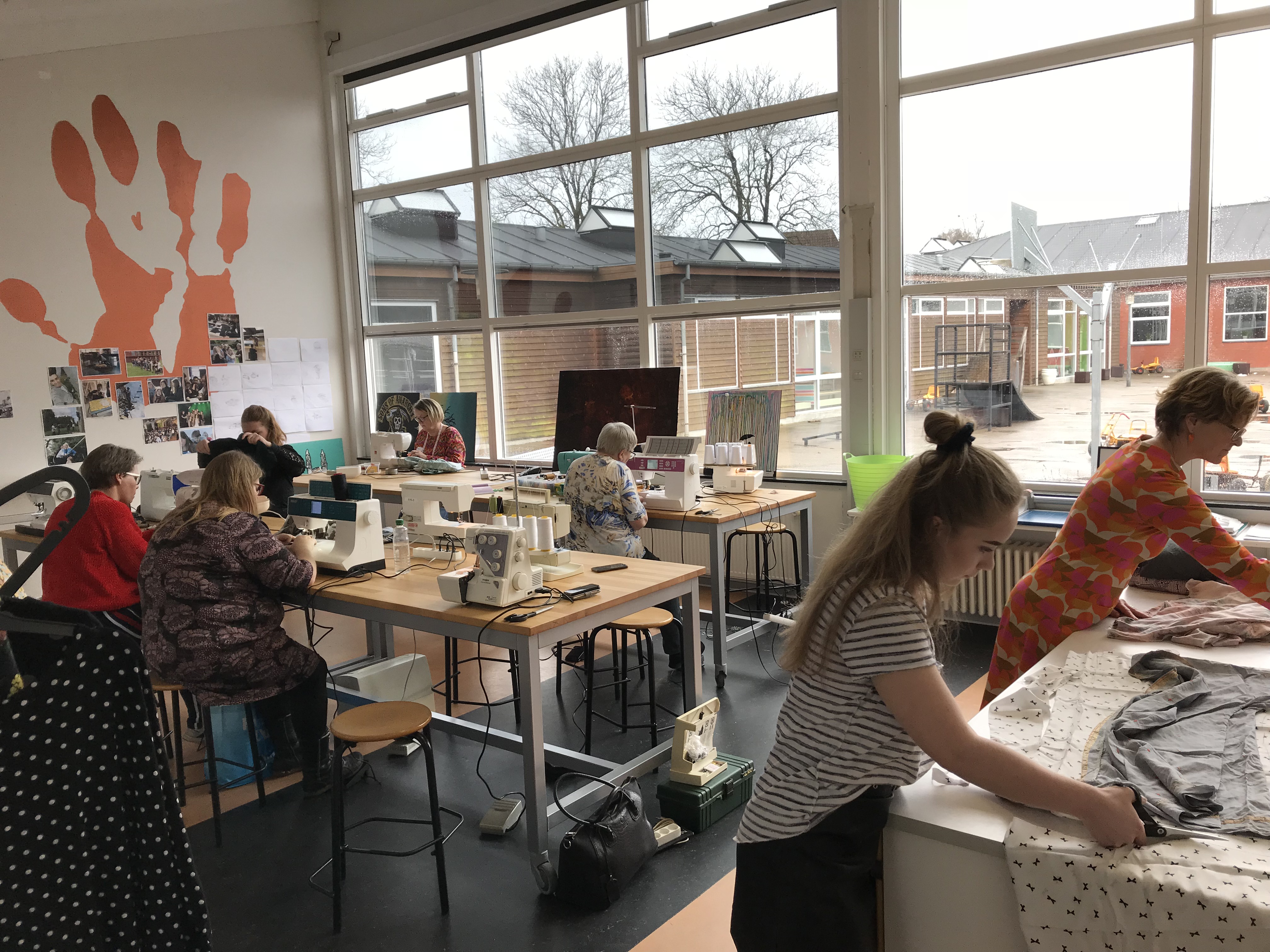 I also work with other materials than just fabric. You can find these Creative Ideas here.
Apart from that I try to be a regular Boss Lady getting stuff done. From 2016-2018 I have been lucky enough to work with sustainable communication about waste and recycling. Check the links for a music video and films about waste sorting. In Danish 🙂

I made these two hand puppets and we made lots of fun videos about recycling.