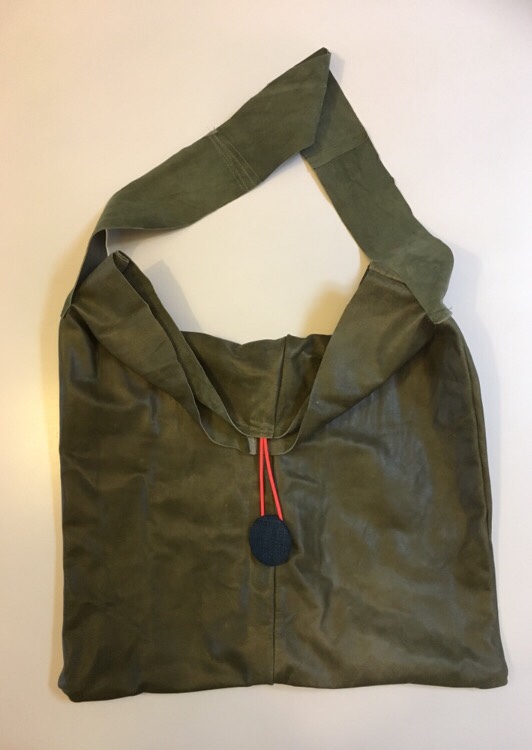 Jeg fandt de her gamle læderbukser fra genbrugsbutikken frem forleden. Jolina grinede af mig, fordi hun nok aldrig før var stødt på konceptet læderbukser, og hun troede, at jeg skulle have dem på.
Da jeg så begyndte at klippe dem i stykker, så der til sidst bare var et par læder-chaps tilbage, grinede hun endnu mere, fordi hun troede, at jeg skulle have DEM på..
Det skulle jeg ikke.
Men jeg klippede bukserne af ved det øverste af lårene, og klippede dem derefter op i indersømmen.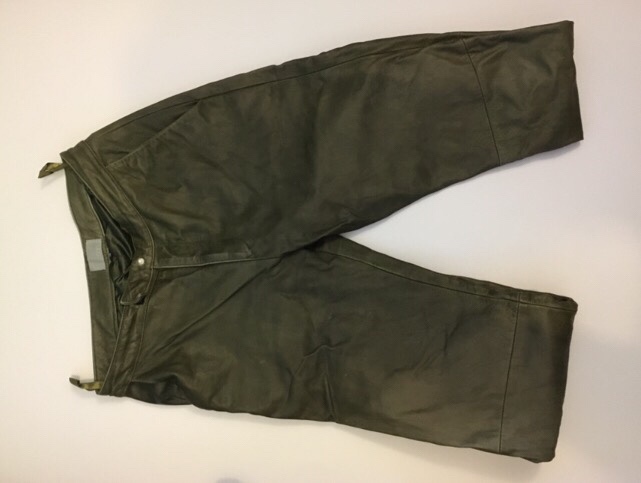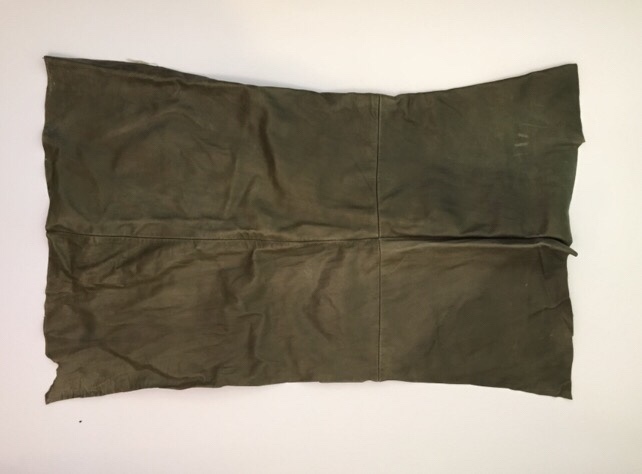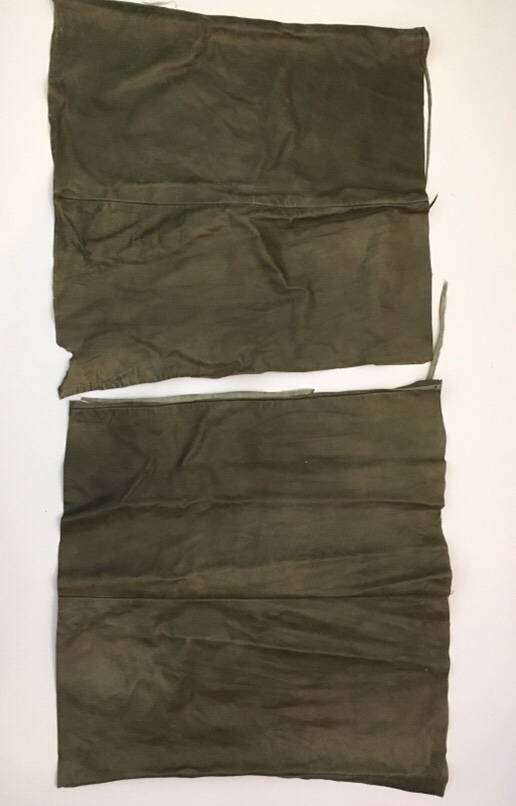 Det gav mig to nogenlunde ens stykker, der blev klippet til , så de blev til to ens rektangler. De blev stukket sammen.
Resten blev klippet i korte baner, der så blev syet sammen til en hank.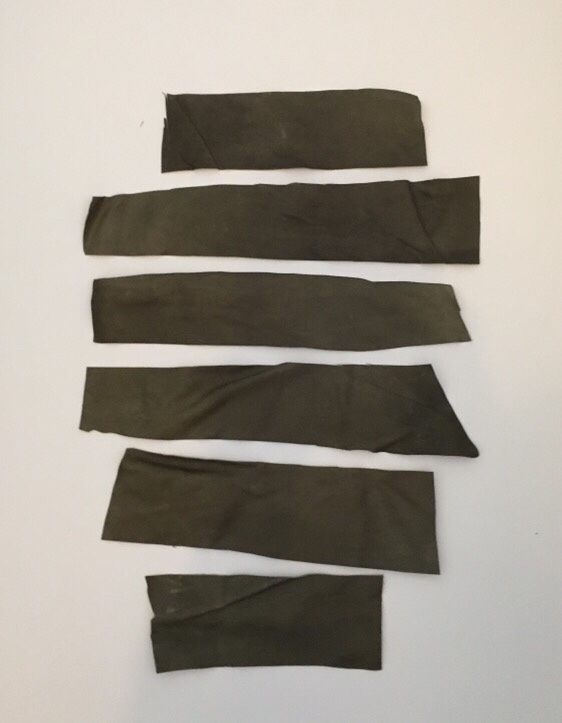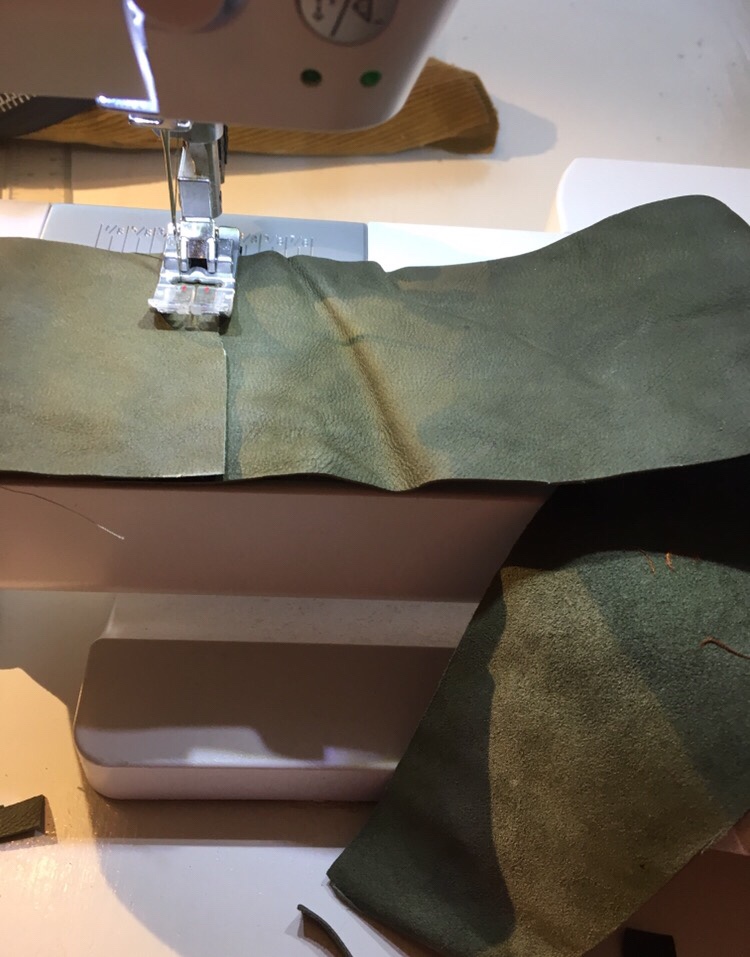 Hanken på tasken, og så en orange elastiksnor på midten af åbningen. En knap på midten af tasken ca, så elastikken kan lukkes ned over knappen.
Super simpelt og så lækker en taske af det fineste, bløde bukseskind.
Til orientering er bukserne vasket ved 40 grader i maskinen. Det er ikke altid det lykkes, men det gjorde det denne gang.