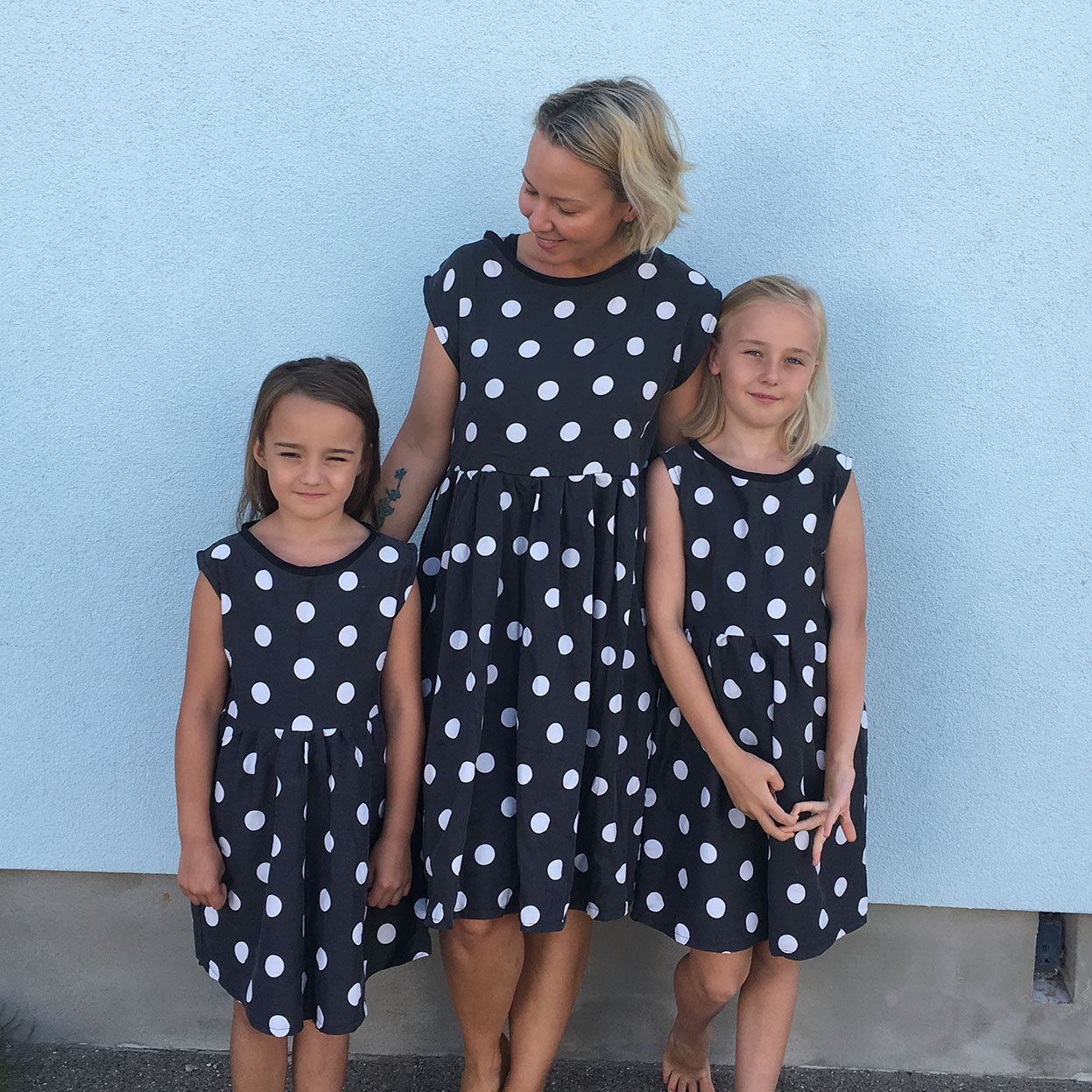 This is a hack from my book. a super simple dress that is made from a big duvet cover. Sustainable and very cozy sewing. A fun thing to make and even more fun to take the photos. Posing is not easy! And I am just enjoying the fact that I can still get my girls in matching outfits. Won´t last for long.
——
Ja, jeg er glad for mine egne opskrifter fra Smart i en fart bogen. De fungerer rigtigt godt for mig. Jeg håber også, de fungerer godt for nogle af jer derude. Jeg har fået nogle søde beskeder fra glade læsere (og syersker), og det er bare noget så vildt. Dejligt.
Jeg er også blevet meget glad for bohemekjolen, der mest af alt blev til ved en fejl, da jeg lige var lidt for hurtig og klippede, inden jeg havde set mig for. Men kjolen blev fin alligevel, jeg har endda syet en til af dem.
Jeg var i yndlingsgenbrugsshoppen over dem alle – AVV for noget tid siden og fandt to store prikkede, bløde, gennemvaskede dynebetræk, blev jeg nødt til at købe dem for at lave mathende kjoler, og det blev så til disse tre kjoler til mine piger og mig. Bæredygtigt i allerhøjeste grad hvis jeg selv skal sige det, og super hyggelige at sy.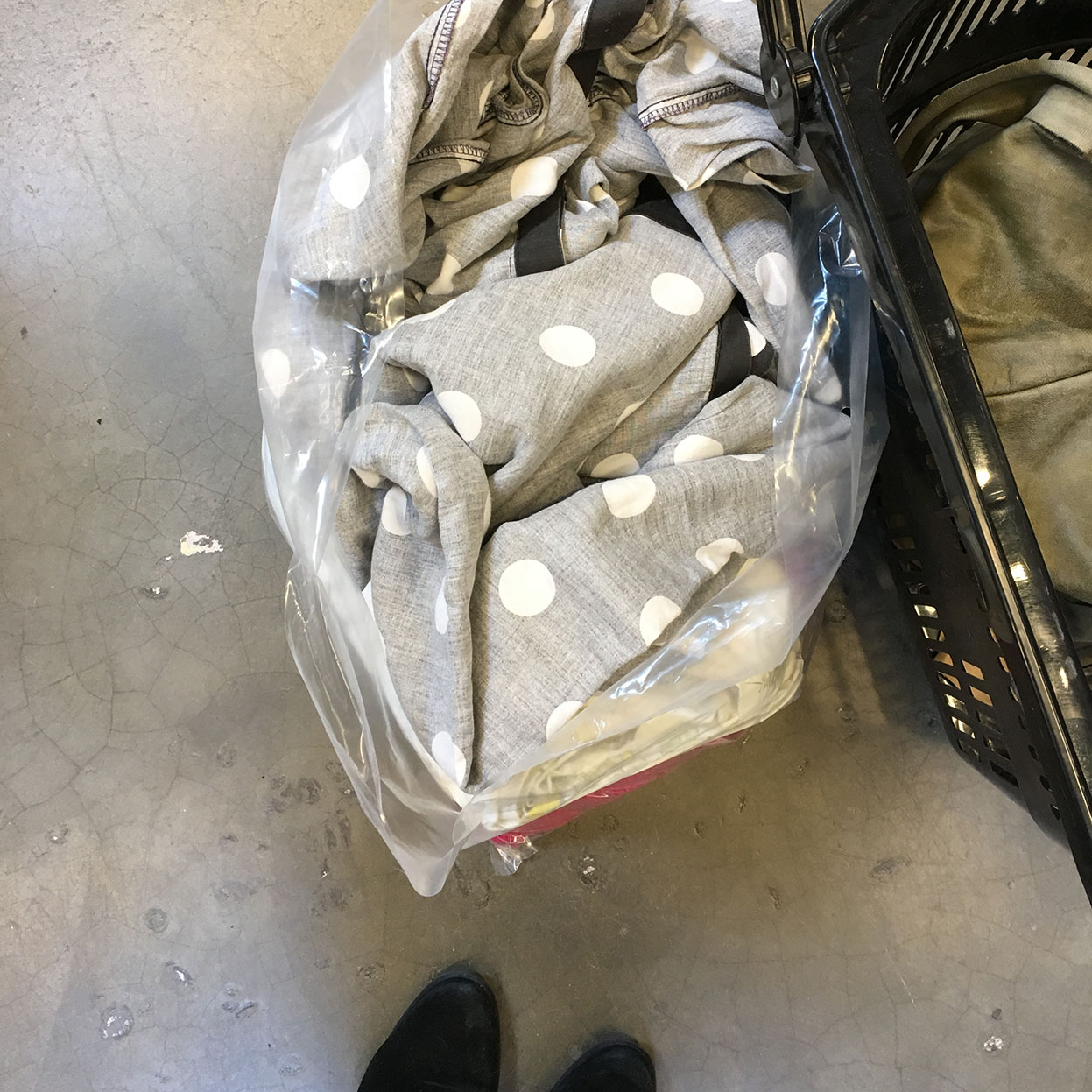 Der er hacket på mønsteret til skaterkjolen, så der ikke er lynlås, og så er der sat et kantebånd rundt i hals- og ærmeåbning (den teknik er også med i bogen).
De var ikke svære at sy, og det var overraskende, at der var stof nok. Hvad siger I, skal vi have matchende scrunchies også?
Pigerne er for sjove foran et kamera. Men det er ikke det nemmeste at være hverken model eller fotograf (vel Alan?!). Jeg nyder bare, at de stadig gider have ens tøj på. Det varer nok kun 5 minutter mere.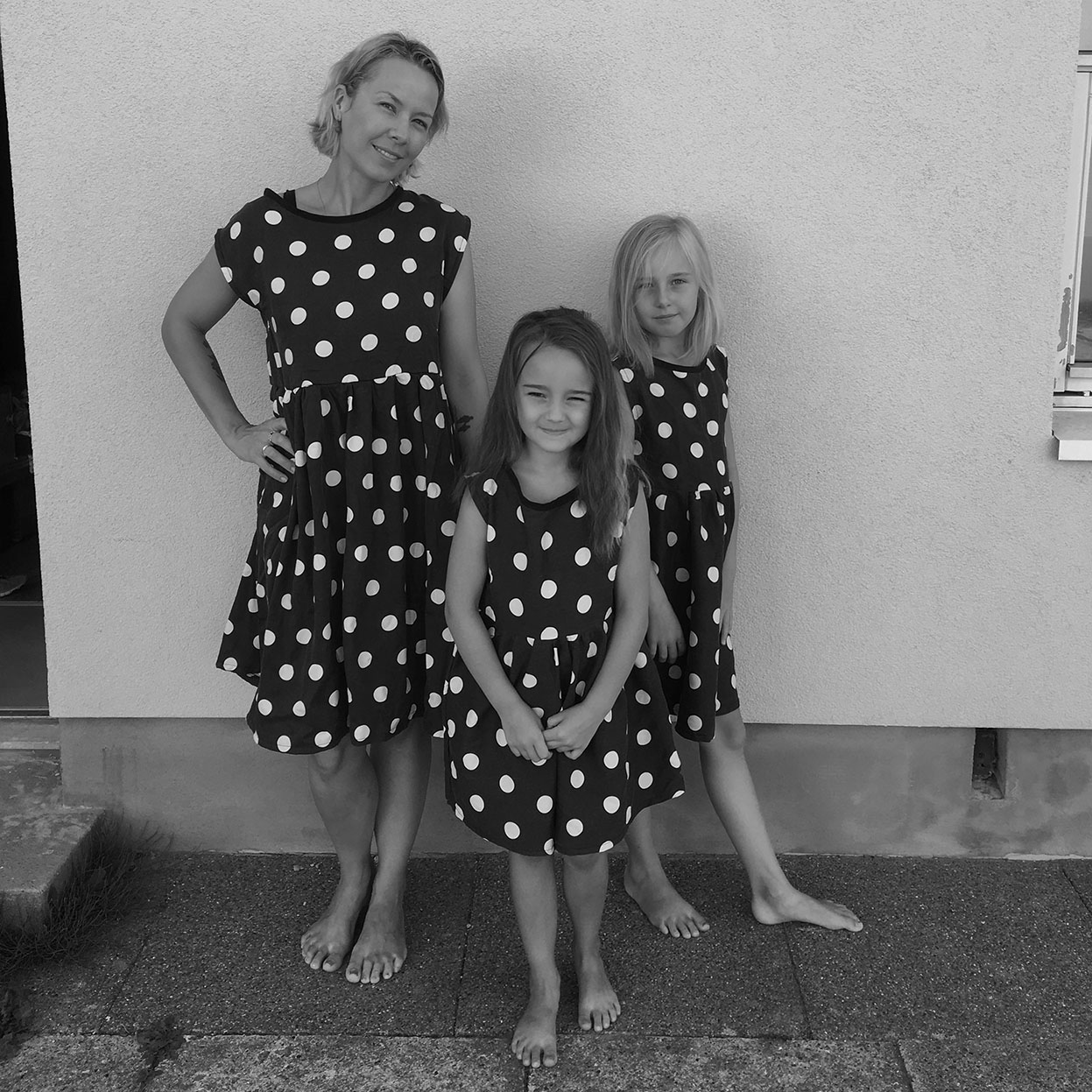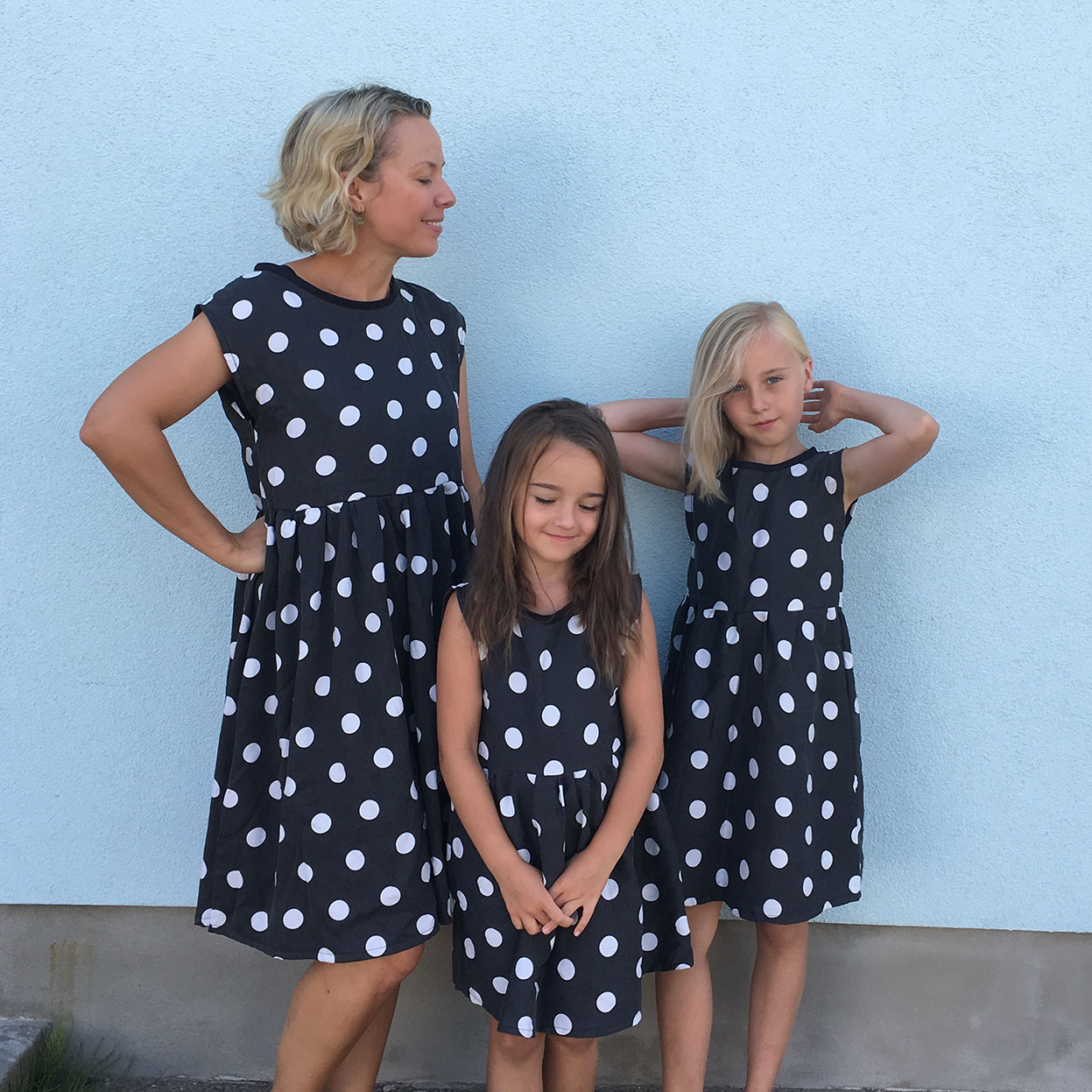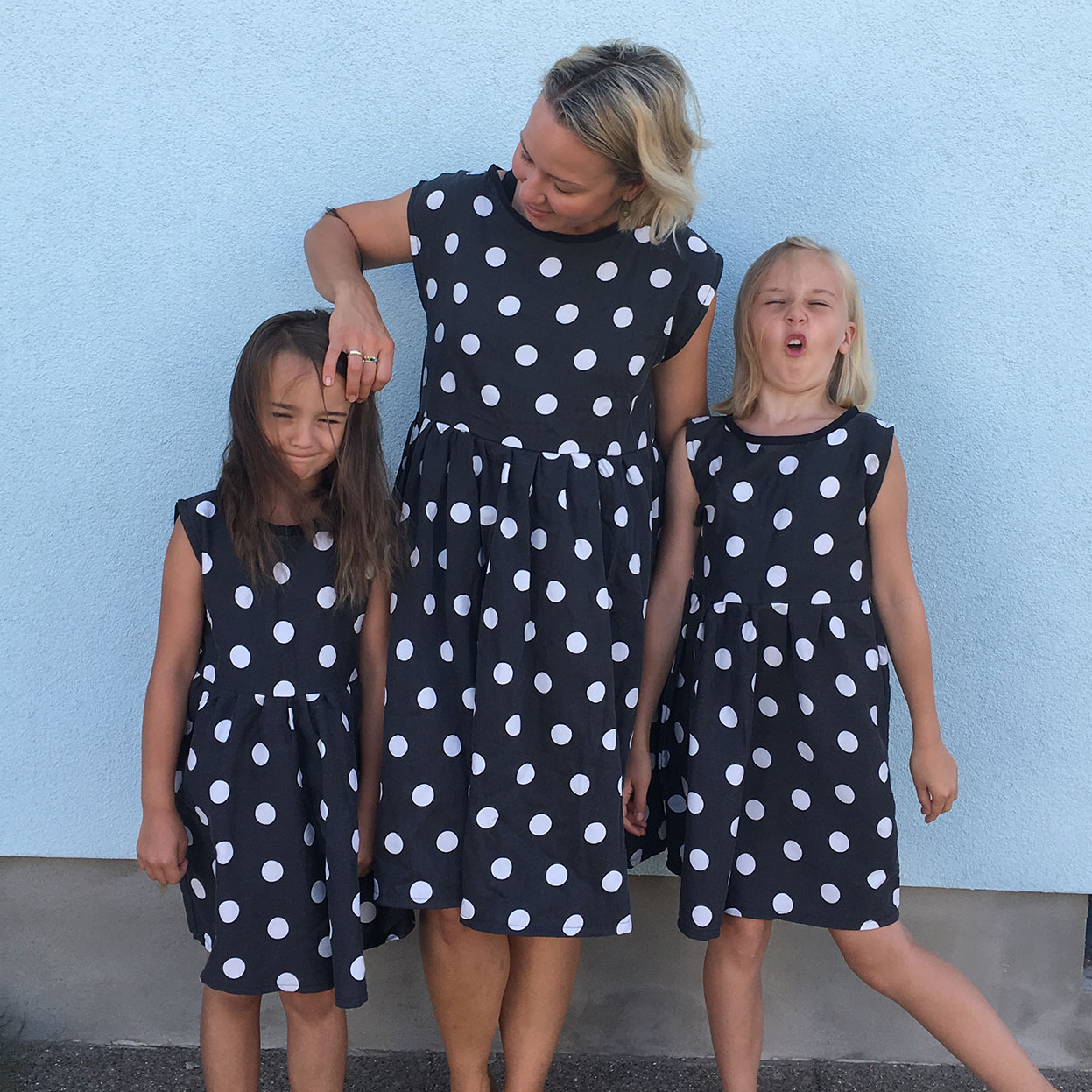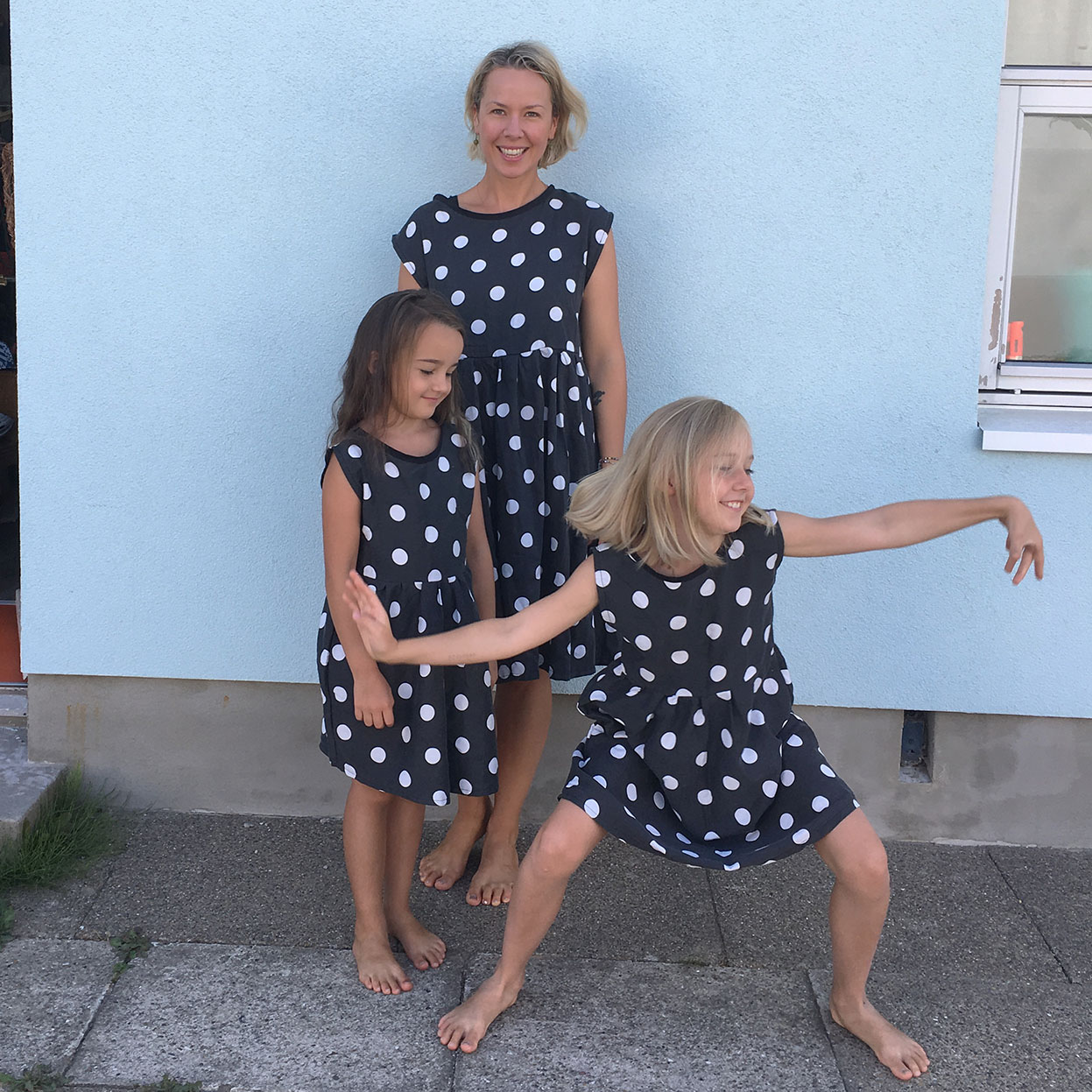 Der er stadig rabat på Smart i en fart bogen her på forlagets hjemmeside. Skriv rabatkoden "sommer" og få den med 20% rabat.
Jeg elsker virkelig at sy, også selv om det er varmt, og jeg har nok brugt en del af denne sommer indendøre. Både til at sy til nye projekter, men også bare fordi jeg ikke rigtig følte, jeg havde brug for mere sol. Det kommer jeg sikkert til at fortryde til efteråret, når det rusker konstant. Men for mig er alt vejr syvejr.