I love scrap busting and making this silk scarf was no exception
Several years ago one of my dear grandmothers passed away, and I was lucky enough to get her backet of old fabric pieces. She had saved up all these different scraps from silk and satin garments or test swatches. I do not know what she wanted to make with them (wish I did), but I thought I would try and put them to good use.
It was so bittersweet taking them out of the bag she has saved them in, because the scent gave me such a flashback to her living room and the lovely times we used to have there. Memories are a wonderful thing to have.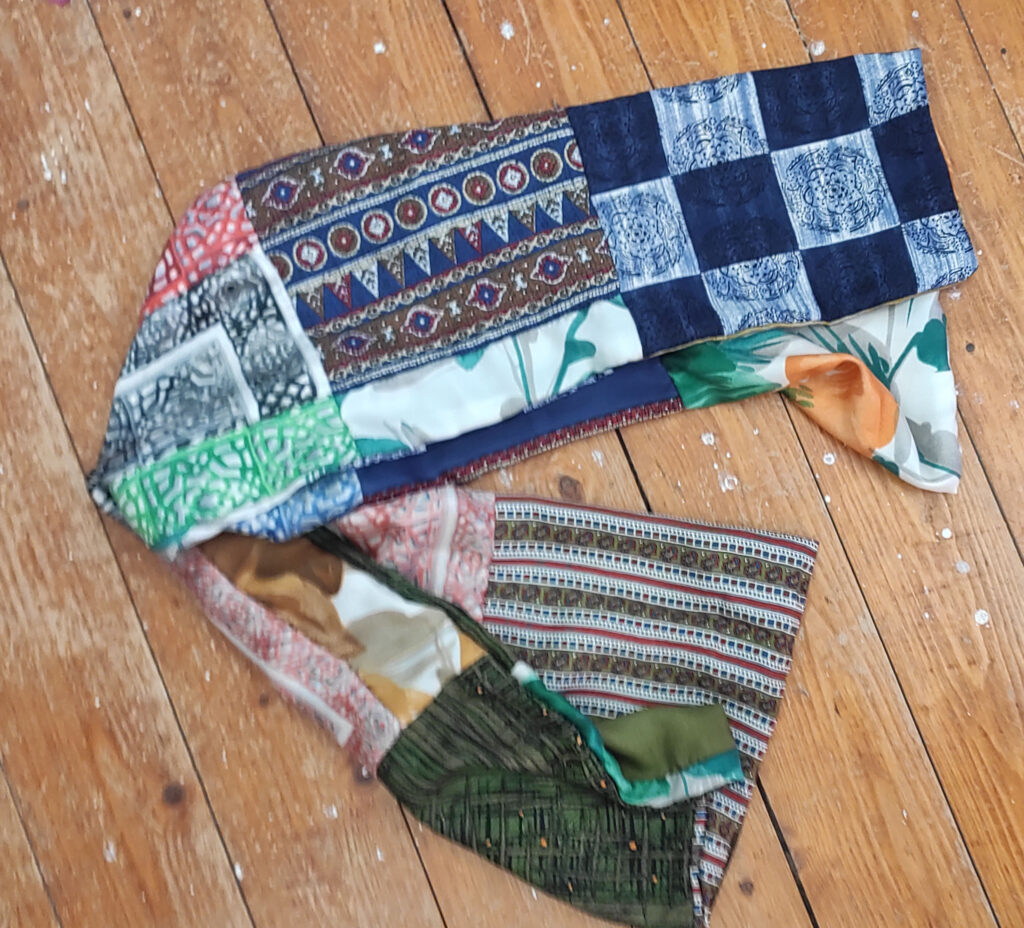 Scrap busting silk scarf – how to make it
This was a super easy project. And I was not even sure exactly what t make from the beginning. It was not the biggest pile of scraps, so first of all I wanted to see how big a piece of total material it could be. I was hoping for enough to a dress, but it was not quite that big.
I cut all the pieces to approximately the same height and then stitched them together. That gave me a loooong line of pieces, that I then cut to shorter but still long pieces that could be sewn together, and then I had my big piece.
I folded that along the middle and stitched it together – hiding all the seams inside. I turned it out to front through a small opening, that I then stitched shut by hand.
It is lovely and soft, still smells like my sweet nan, and I am so glad I made it with the fabric that she left. I know she would have been happy to see it made into something pretty.
Scrap busting silk scarf – the video tutorial
Find it here on youtube.
And find lots of other creative ideas on my blog here.