I recently bought some nice fabric from StoffStill. Always tempted by their lovely prints.
I decided to make some styles from my book. And even though it is only in Danish yet, it isstill possible to get an idea of just how easy sewing can be with this process.
For now I will show you two types of dresses. "The Dress" in a stretchy jersey and a loose fitting dress in a woven viscose.
" The Dress" is made from these steps and turned out really cute: I am a sucker for a fun print!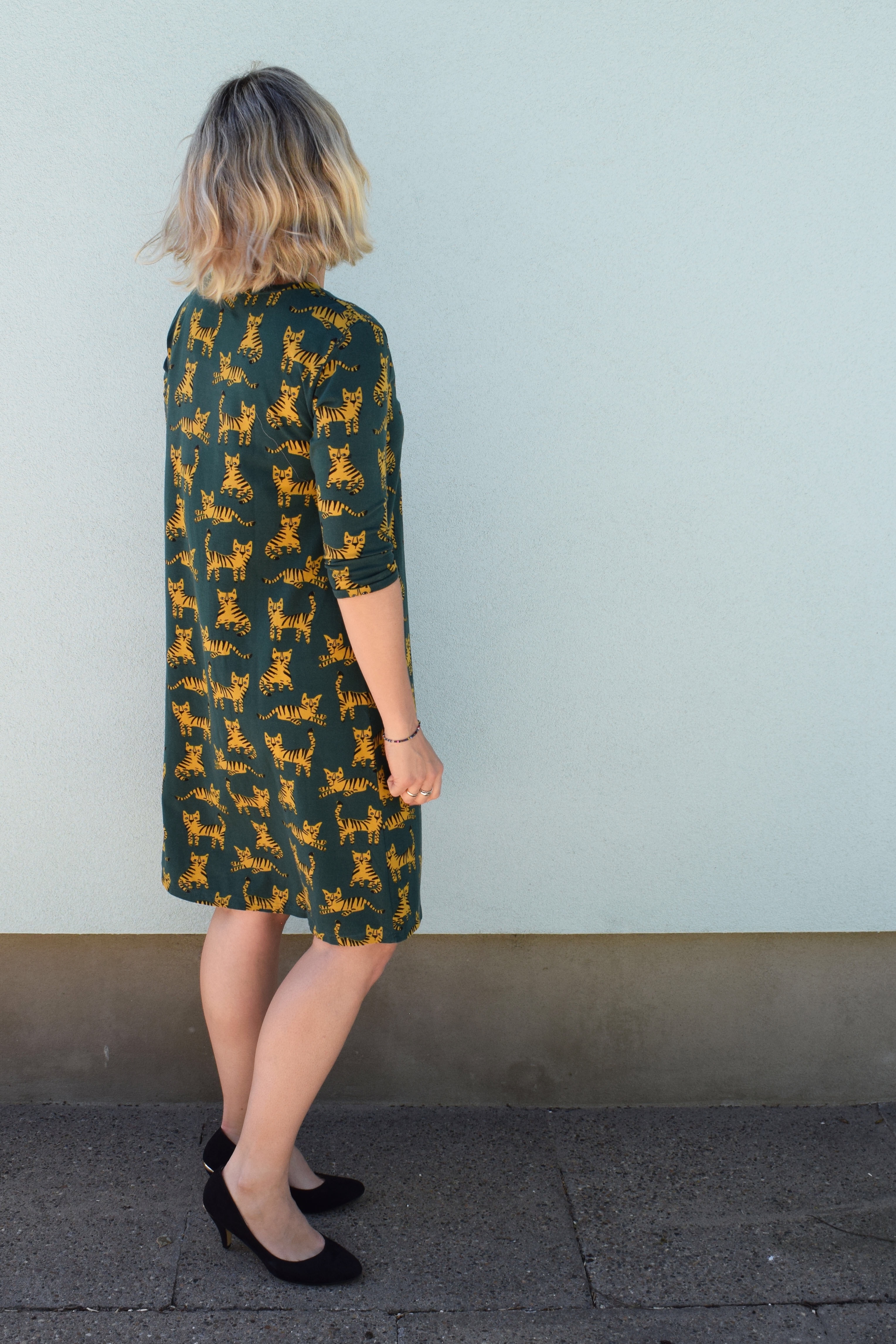 The loose fitting dress came to life like this:
It is a dream to wear when the Summer breeze comes in and you have had a lot of cooling ice creams.
For Danish readers you can buy the book here. The discount code is here: karoline
That gives a 20 % discount and free shipping until the 1st of August.