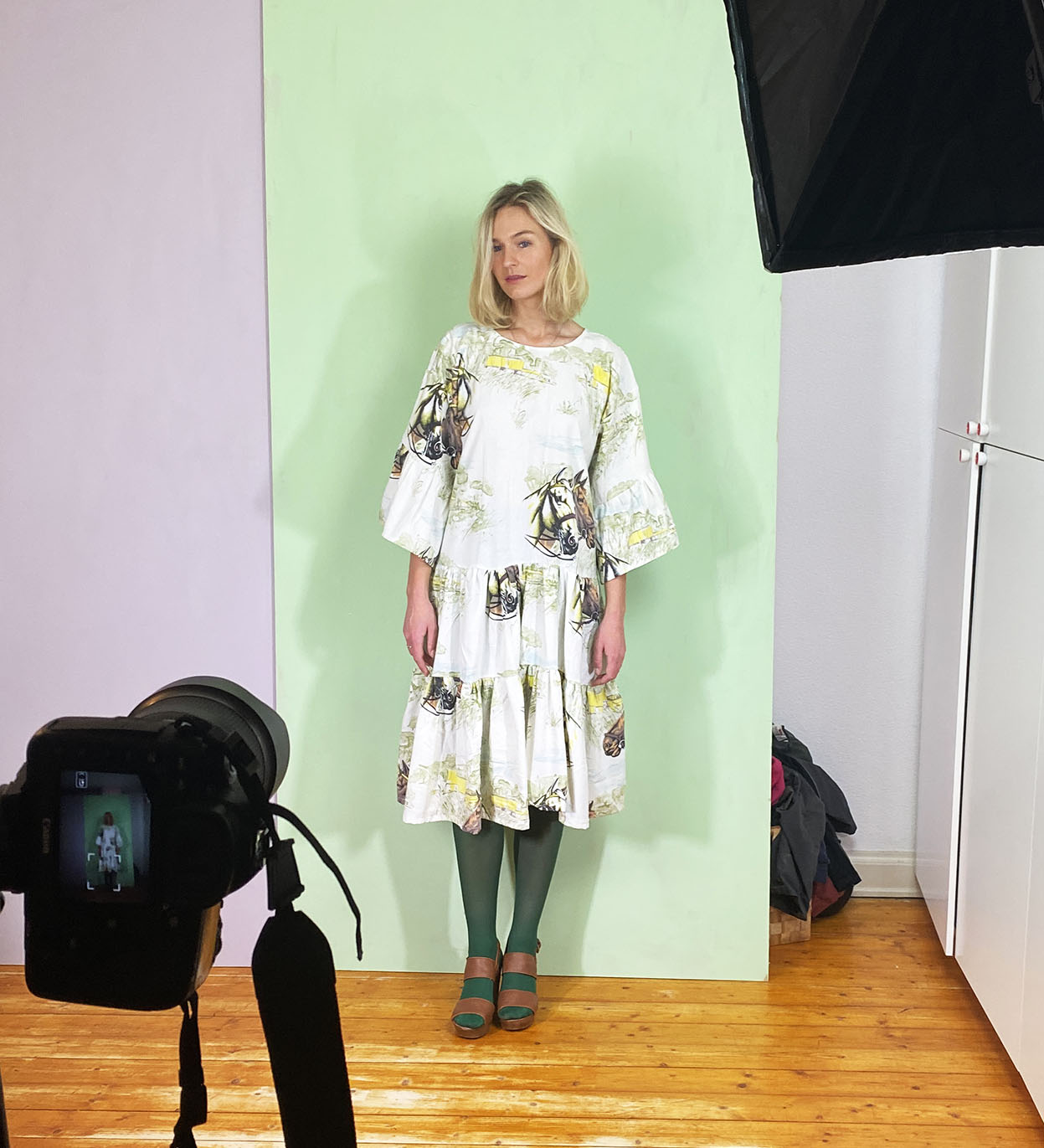 Photoshoot behind the scenes of yet another easy, yet sustainable sewing book
I have been working my butt of this Christmas, which is fine, cause I need some distractions anyway, and working is always good. It was a longish period, I had an almost 2 week break from my day time job, and that meant I could get some serious batch work time in. and some creative fun things as well.
I have been making the last styles for the next sewing book coming up, this time in Danish in the Petunia Publishing house. I am looking forward to working with them a lot. It is very local to me and is run  by a woman I respect and look up to. Self-made and creative. She normally publishes adult fiction and children's books, so this Sustainable sewing book will be her first craft and sewing book. We both hope it will be good..
Upcycling and sustainability
The book will focus on sustainable sewing with upcycled textiles. It has been so much fun working on it, and I would love to share a few of the behind the scenes photos from one of the shoots. I hope it is going to be great, but from the look of the models, I am quite sure it will. They look so great, and can actually make anything look good, but I also think the styles that are in the book are simple and some really great examples of the no–pattern method.
This book will also be a no-pattern book, just like my first book in Danish and the one coming out later this year internationally, and it is a method I love so much. I hope it will inspire many to begin to sew in a different way than using the normal paper patterns.
It will still be some time before it is out, hopefully early Summer, so until then I am just excited and doing the last bit of work on it.
Enjoy the appetizer shots, I hope you like them.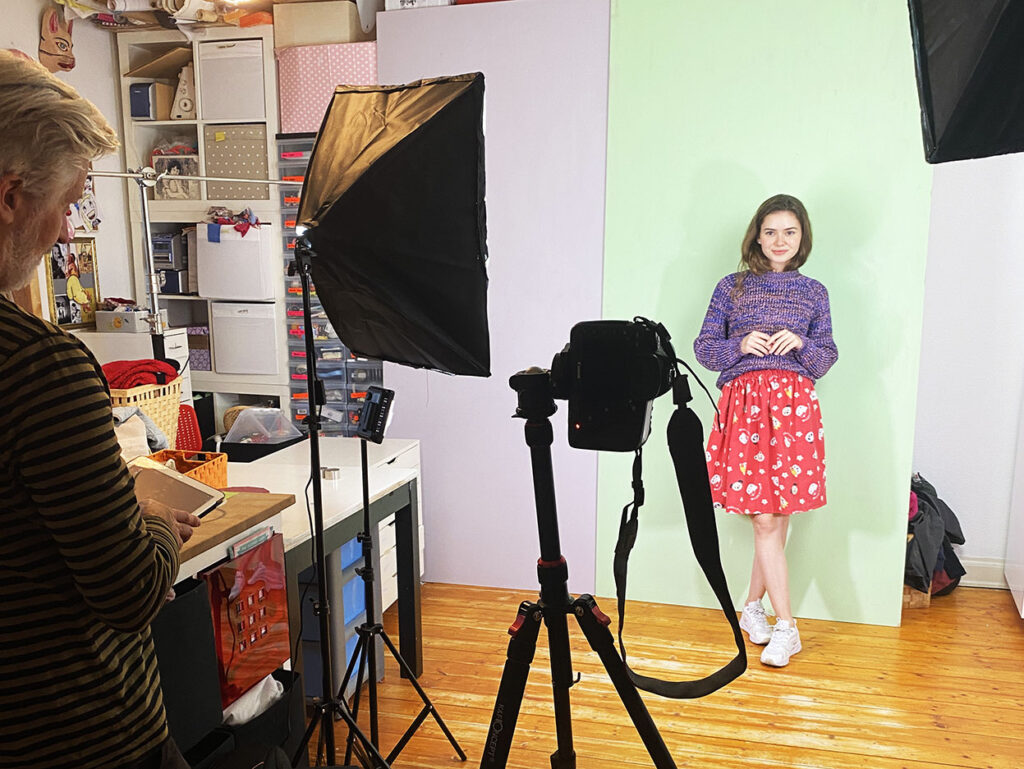 Here are some photos from when my first sewing book came out, such a great day. I love to think back to that day.