Jeg troede, jeg havde postet noget om det her, men det havde jeg ååbenbart ikke! Så det gør jeg nu, meget meget for sent, men alligevel.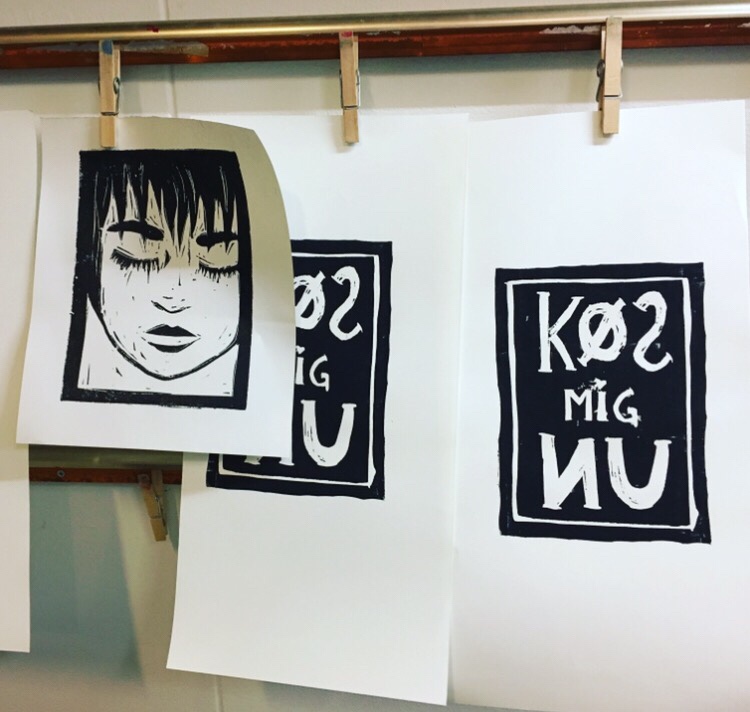 Til min fødselsdag i sommer da jeg fyldte 36 år, ville jeg rigtig gerne gøre noget særligt med mine veninder. Jeg var lidt i tvivl, det kunne have endt på bowlingbanen eller i svømmehallen, men jeg ville også meget gerne lave noget, der var meget mere mig. Noget som kunne være en oplevelse for os alle, og som jeg selv virkelig gerne ville.  Fordi, ego.
Så jeg kontaktede det Grafiske Værksted i Hjørring og fik koordineret en aften med to dygtige undervisere og så ellers 3 timer, hvor vi bare kunne snitte i linoleumsplader og trykke løs. Det var så fedt! Og det tror jeg faktisk, vi alle sammen syntes. Der var hyggelig stemning, og vi var meget effektive, selv om der var bobler og slik på bordet samtidigt. Vi havde næsten ikke tid til at sludre…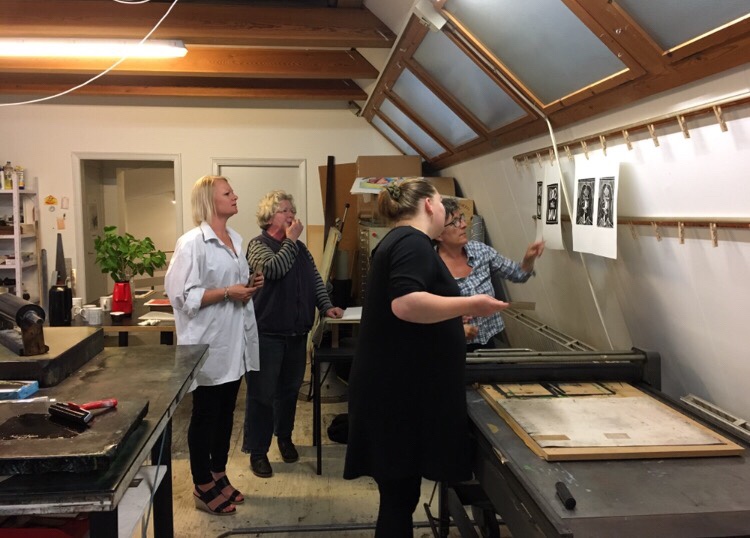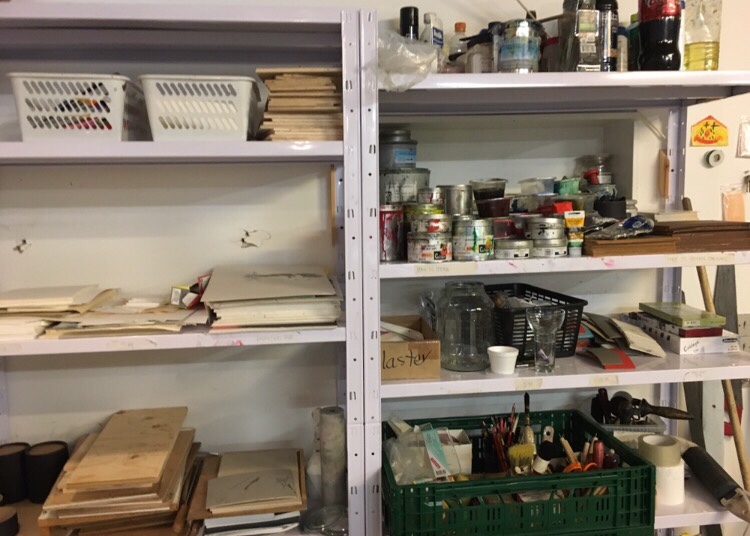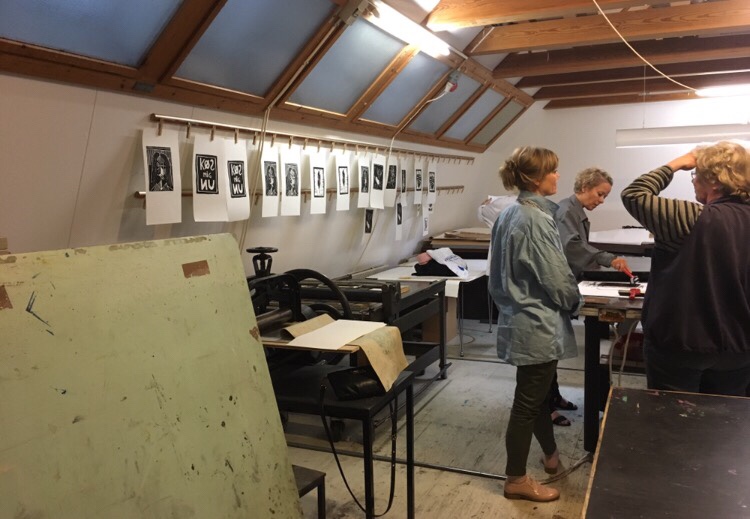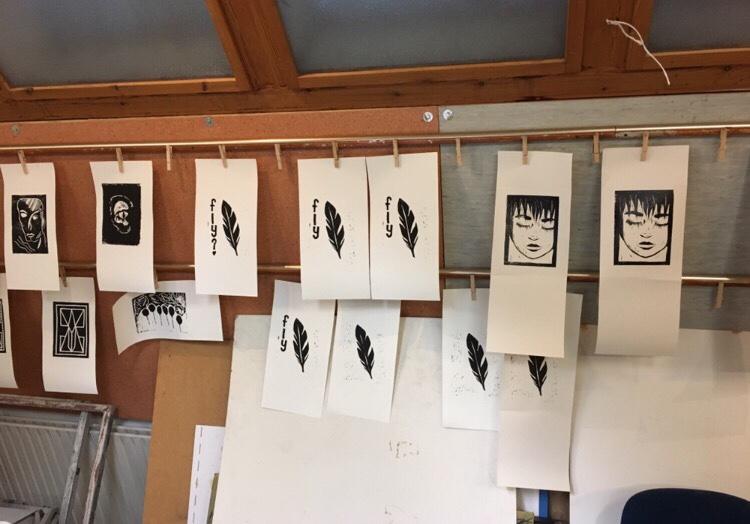 Vi havde så fin en aften, og det var en af de bedste fødselsdage, jeg har haft.
Om et par dage skal jeg afsted med Roxie og Jolina til en børnetrykke-workshop, det bliver også rigtig godt. Jeg glæder mig i hvert fald. Jolina har været afsted alene en gang før. Der skar hun sig i fingeren og besvimede, meget dramatisk, så det her bliver også et forsøg på at komme op på hesten igen. Og så passer vi godt på den skarpe snitter..