Gifted stuff from Stoffstill
I received some gifts from Stoffstil earlier in the Spring, and I have not gotten round to making or showing you it all. That is something I will get to now.
It is always great to do collaborations, and I love most of the fabrics and accessories Stoffstil bring out.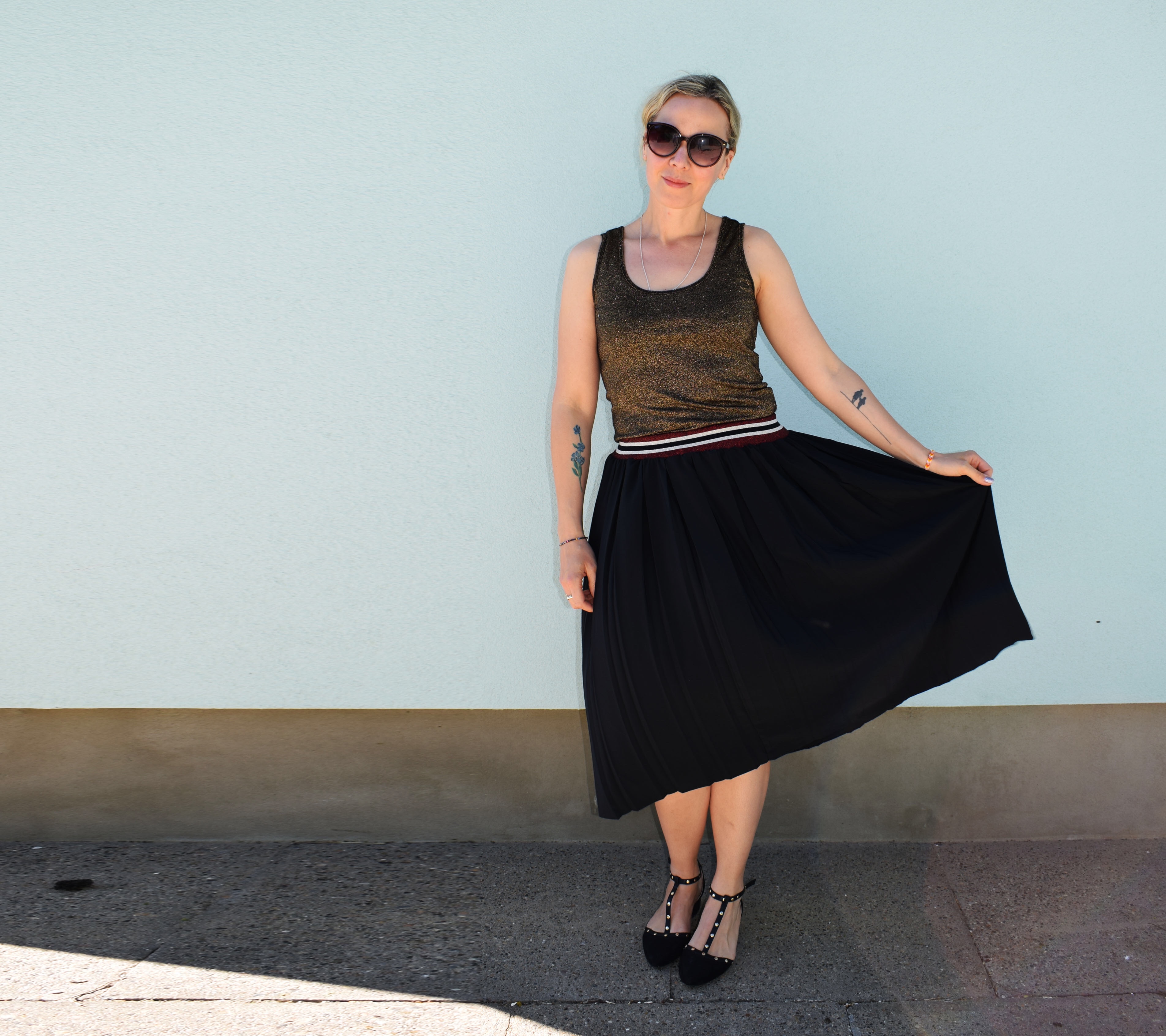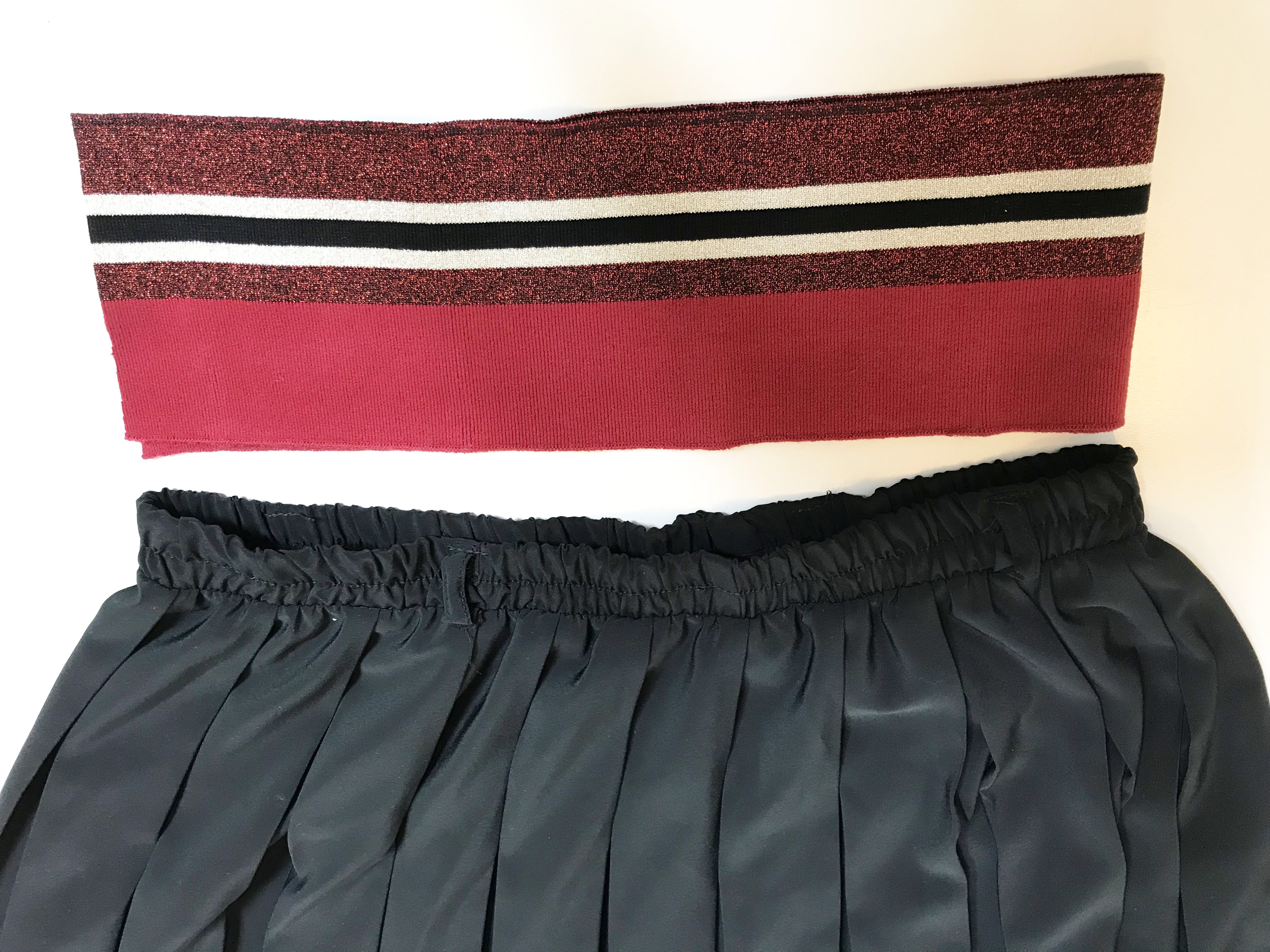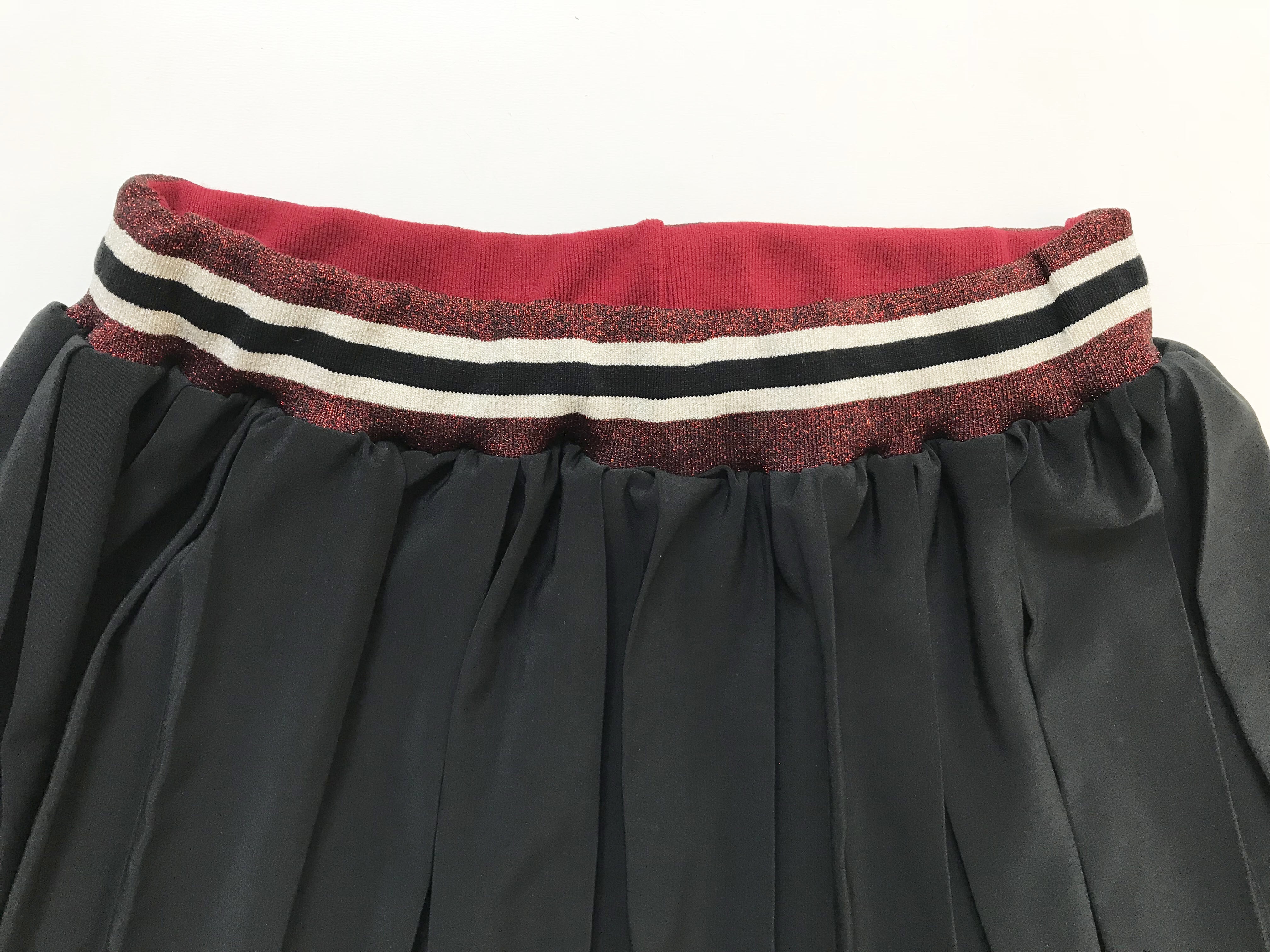 I received some glitter folding elastic for jumper edges, and I just love it. Normally I find it great and super quick way to finish of a beautiful skirt with their glitter elastic tape. No tubing or anything. Just straight on – and it´s glittery! What´s not to like. This tyoe does not have enough strength to use as a waistband elastic – it´s not what it´s meant for, but I found a way to use it for that anyway. I just put a strong elastic band inside it. Works well and looks good.
With it I refashioned a skirt from the thriftshop. Suddenly that became a whole new fashionable item, just to my liking.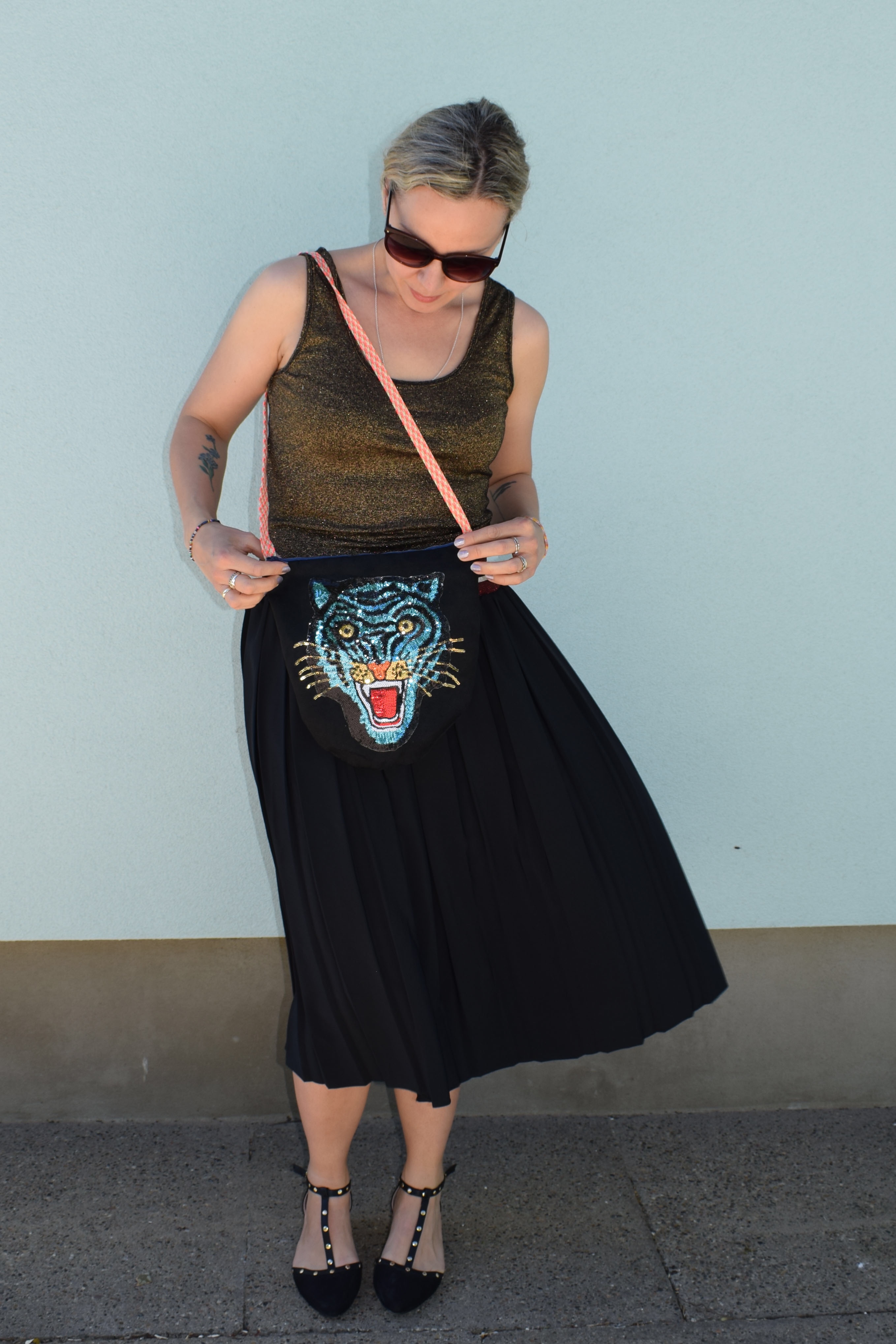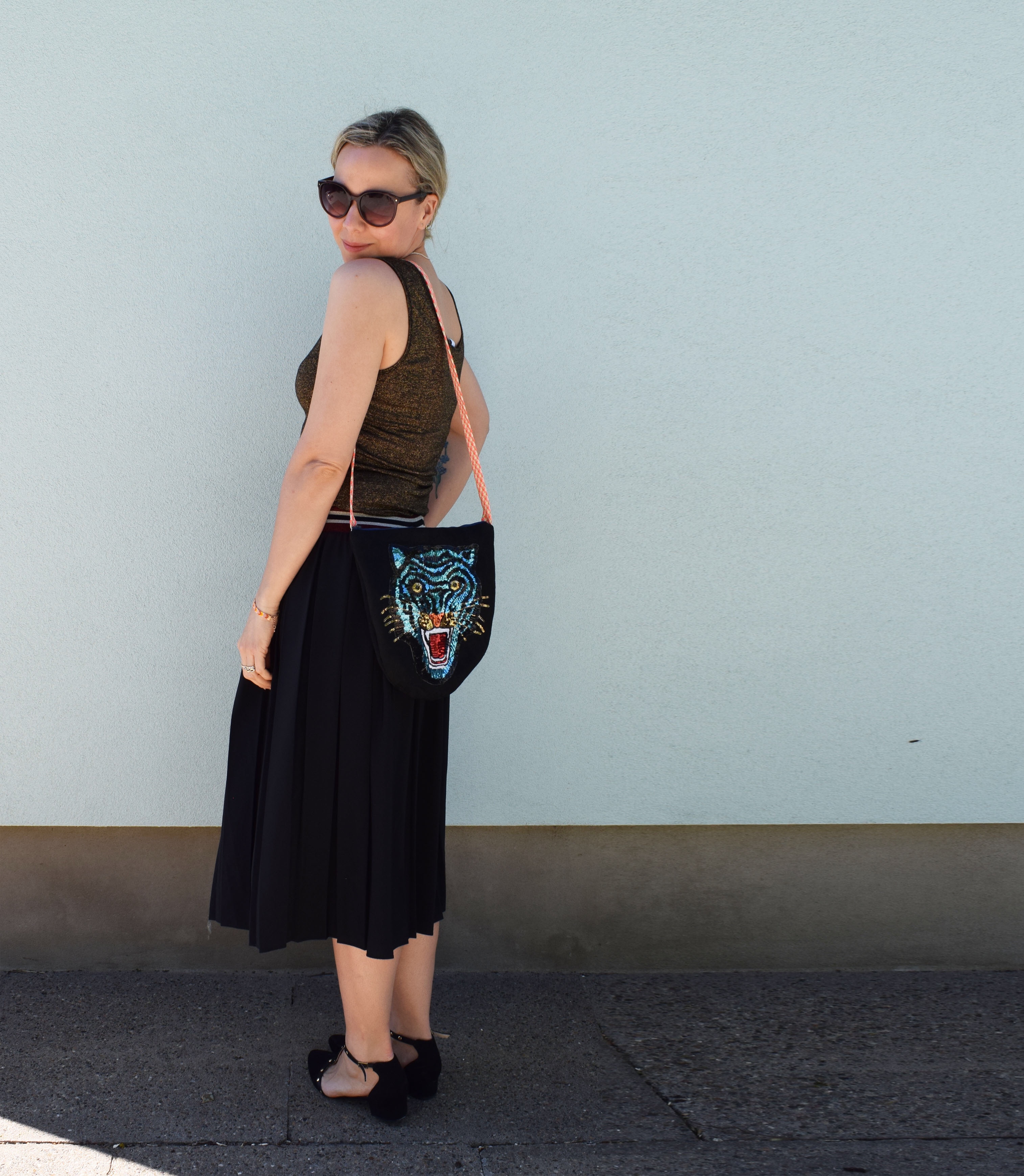 I also received a sequin patch with a cool tiger. You can see loads more here.
It was quite big, and I could have put it on a jumper, but I wanted to do something different. So I made a bag. The fake black suede and the strap is also from Stoffstil.
I made it without pattern, and for once I took the time to put a lining inside with pockets! It´s great. For once I can always find my phone and lipstick. The patch is to be ironed on, but I like to play it safe so I also stitched it on.