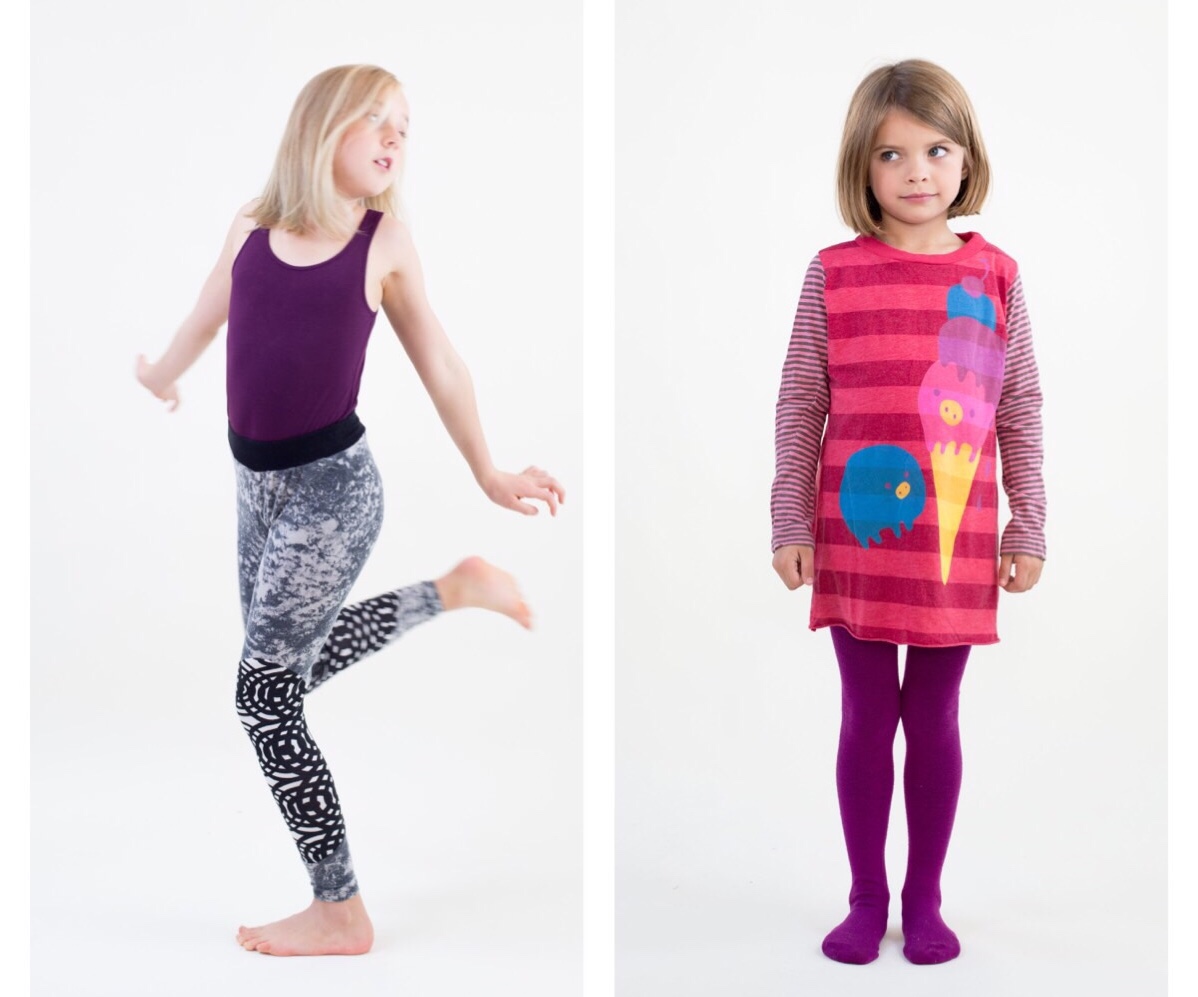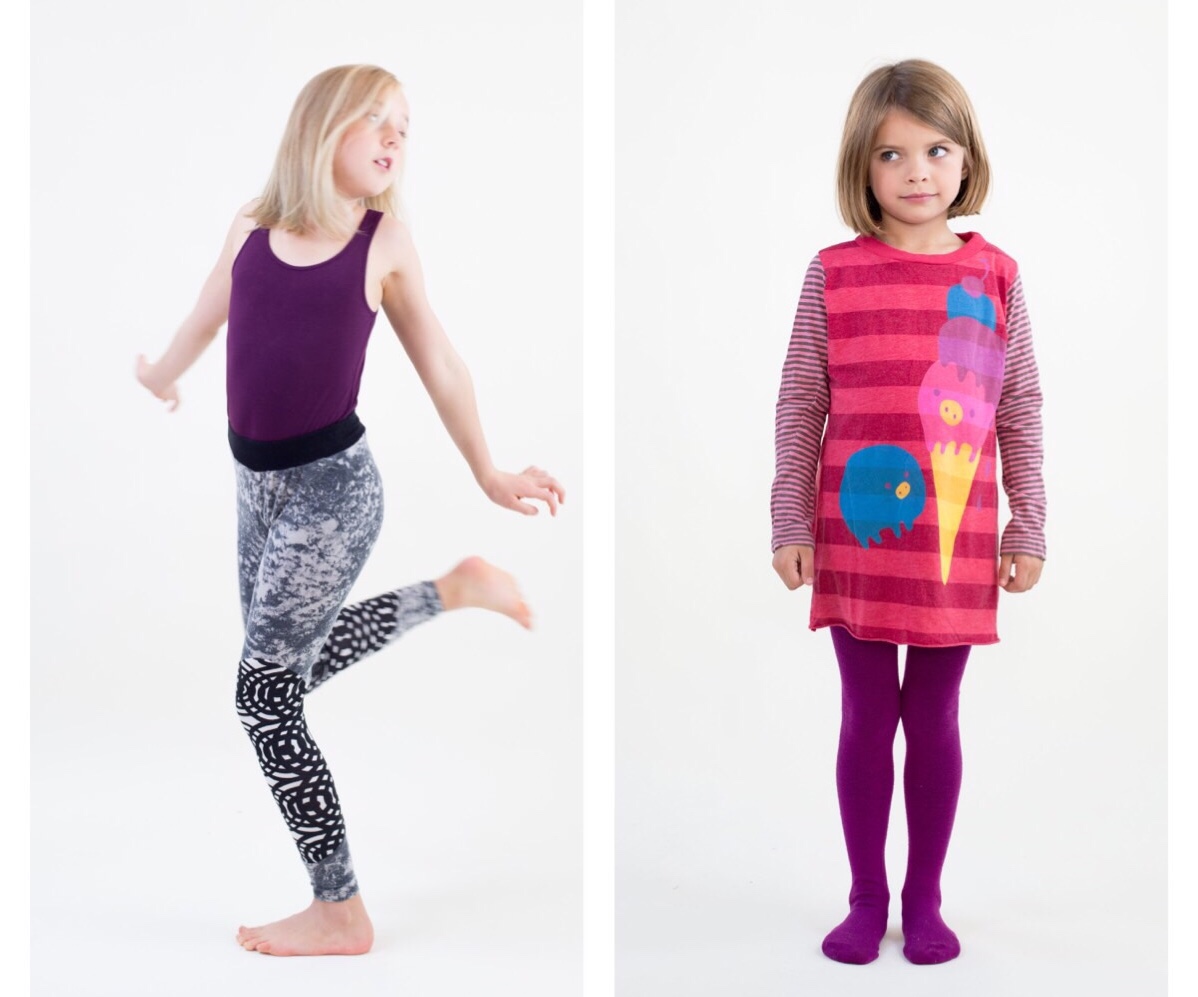 Time to show 2 refashioning styles for kids that I really love
My oldest Jolina models the leggins from these refashioning styles for kids, and she had a lot of fun doing that.
My friend Fine´s daughter Marie is the cute model of the long shirt. She is adorable. Fine and I met up in the weekend and our 4 girls played together so well. They are just great, and I was so happy they wanted to help me this day.
It´s still my brilliant friend Saloh doing the photography. I Hope we can do another project some other time.
As I wrote last time – the DIY instructions for these refashioning styles for kids are very simple, and I just hope you have some old clothes to get started with. Perhaps you can make something really awesome for some cute little ones you know.
Refashioning is the way forward
It is so easy to just buy new awesome fabric and make something out of that, but refashioning is a method, that is both useful and sustainable. I often set myself the challenge of refashioning something, before I go out and buy new.
It is a fun challenge, and it can really spark creativity to do it.
With these refashioning styles for kids I just knew that I loved the original pieces of clothing, the quality and the print, so I wanted to keep them in the house.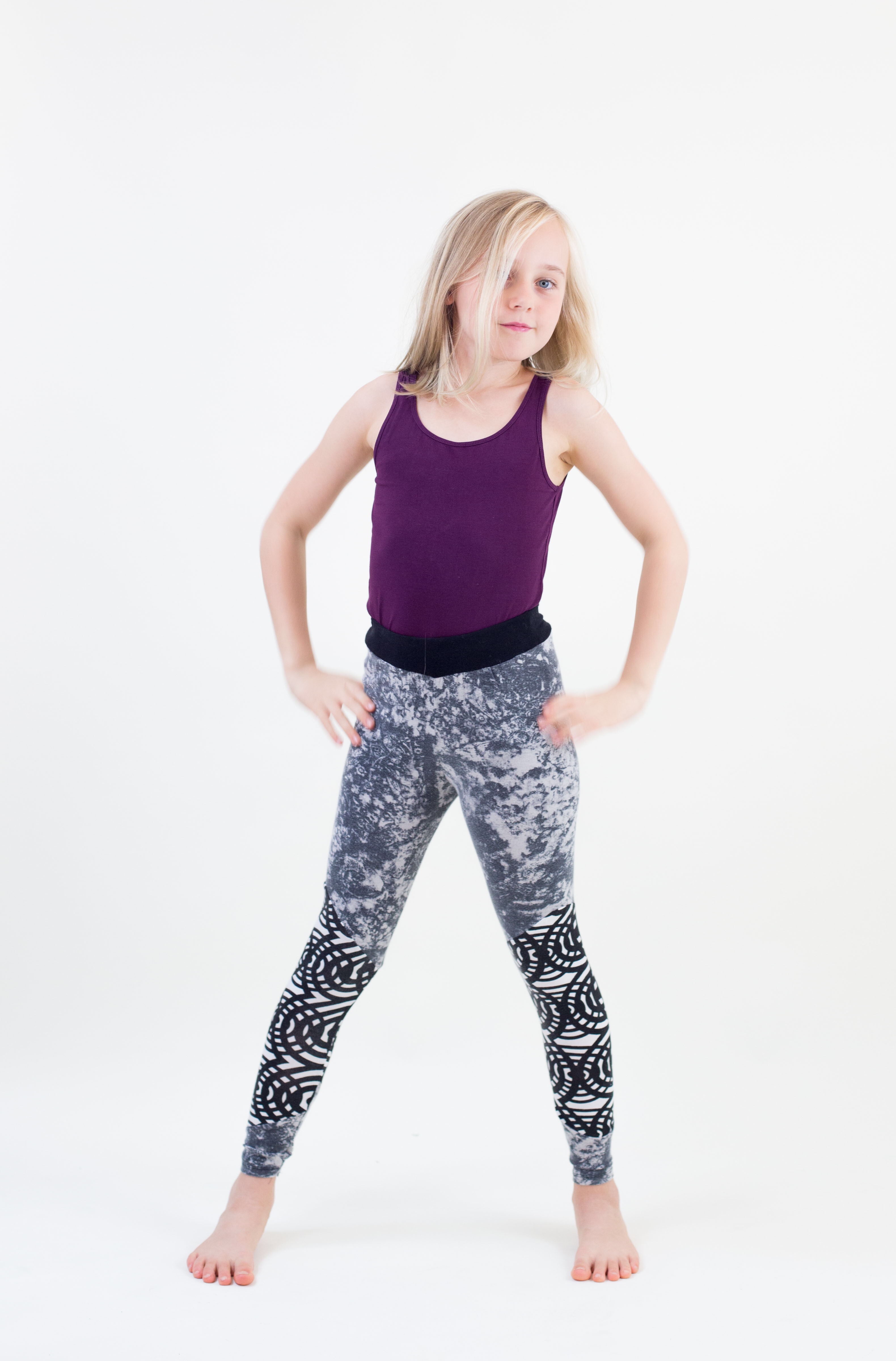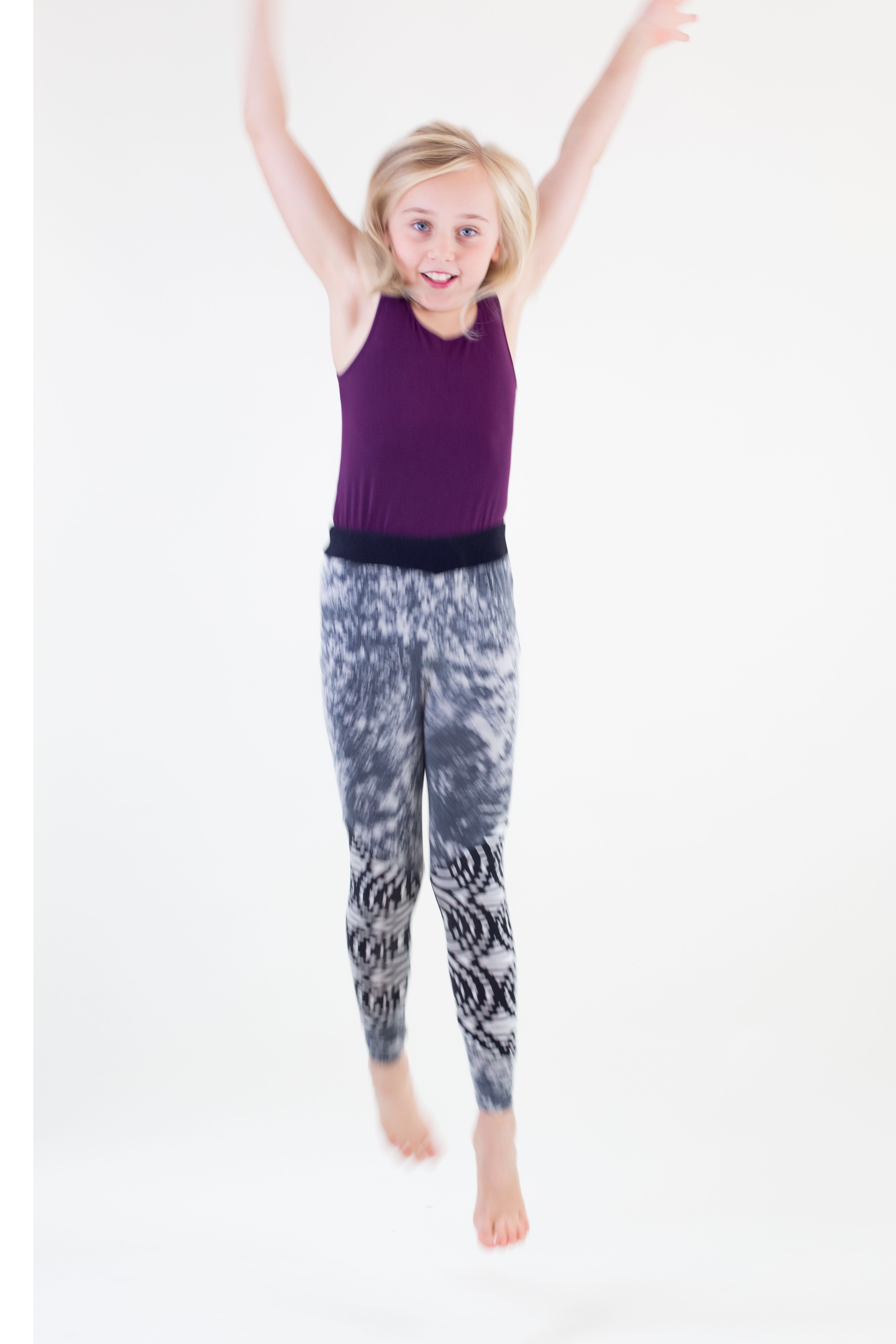 How to make the leggins of the refashioning styles for kids
You need two pairs for this upcycling – and you will end with two pairs as well. Then you also need some fabric and elastic for the waist.
You cut the leggins diagonally on the thighs and lower legs, and then mix the partterns up and stitch the parts back together.
And the blouse
For the blouse of the refashioning styles for kids you need two t.shirts or tops. For this one I used a long sleeved tee and a normal one, where I just loved the print on the front and wanted to keep that.
You cut of the arms around the shoulder seam, mix the fabrics and stitch them together.
For both of these refashioning styles for kids you might need to take the items in a bit, to narrow them by sewing them smaller in the seams. Try them on and see how big they are. Sew a little bit at a time, and do not cut anything off, untill you are sure they fit.
For more refashioning fun check this post.
Happy making!