Gifted fabric from Stoffstill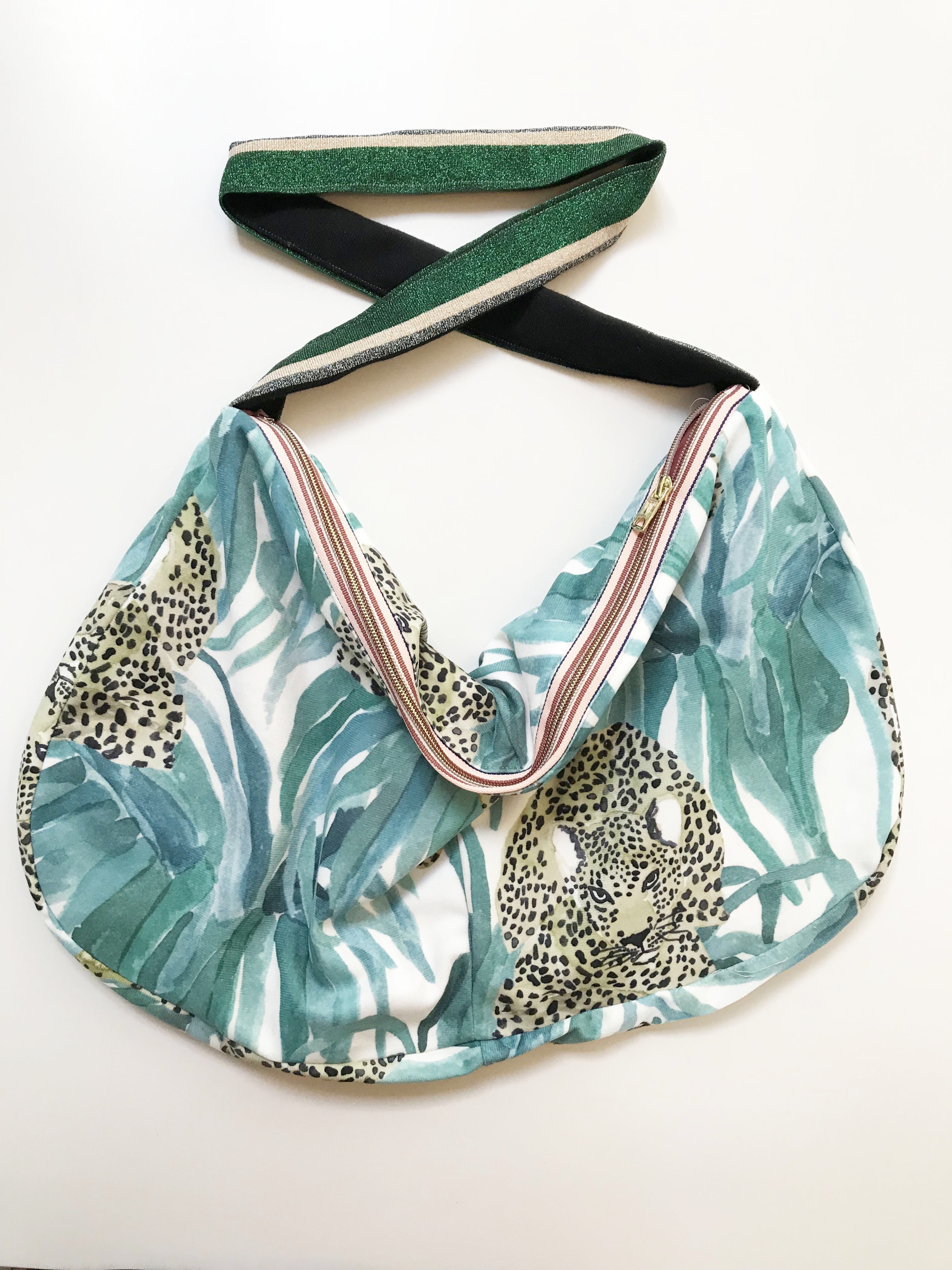 I had some green jungle velour left over from this Kimono. Not very much but just a few little scraps. Just enough for a banana bag. For the strap I used some glitter elastic foldable ribbon. I put a non-stretchy tape inside so it stays the same length. It works quite well and I think the glitter and jungle velour are a great match. Also – look at the beautiful zipper! Who knew zippers could look that awesome.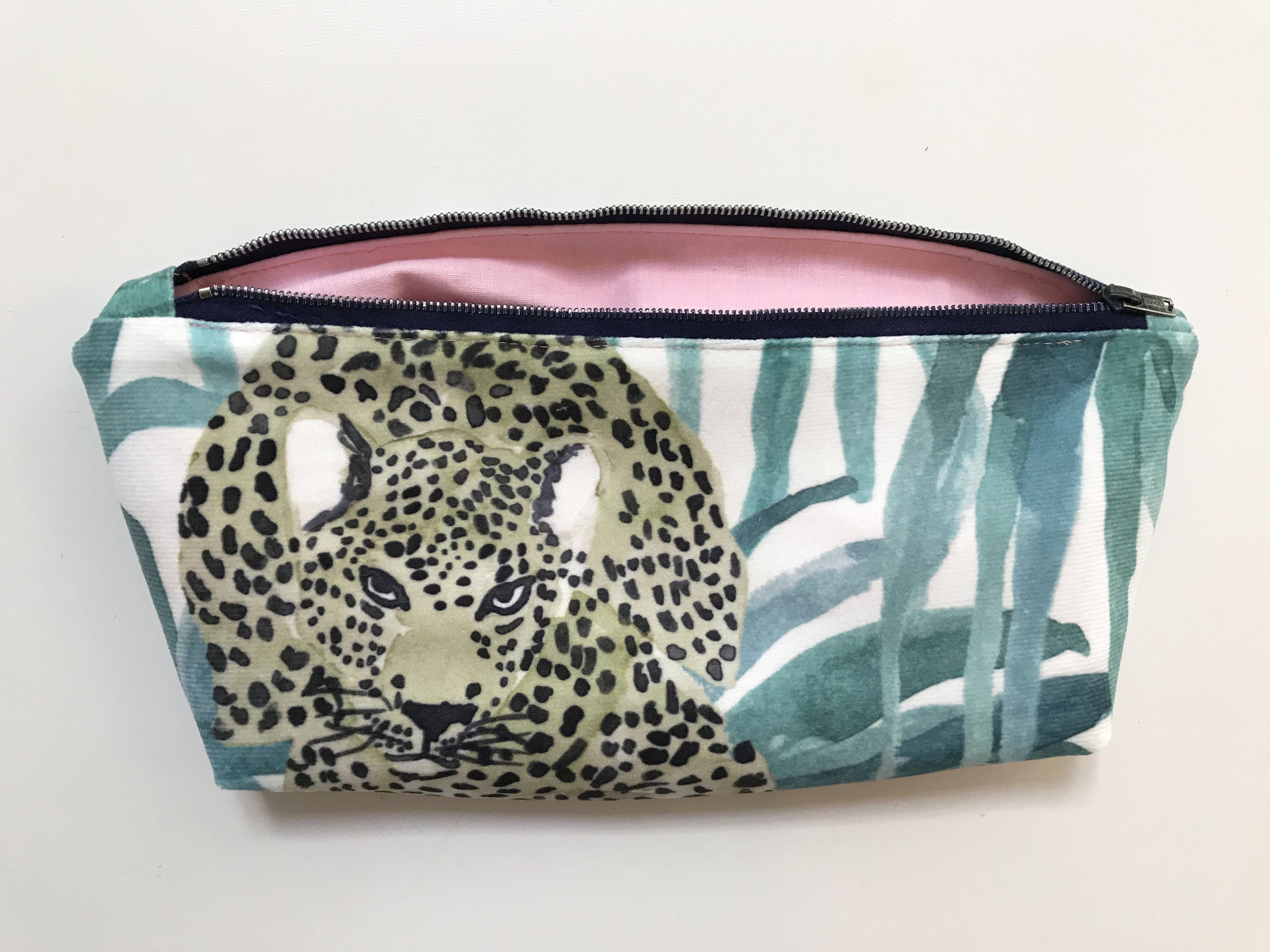 This is me with the bag. Turning into the blogger wife from hell. Asking poor Alan to take weird pictures of me weird places.
I had to make a little zipper purse as well. That was the very last scrap used. Seriously love this fabric, so I will enjoy having that to look at every time I need to find plasters, paracetamols or mints.
And – more velour!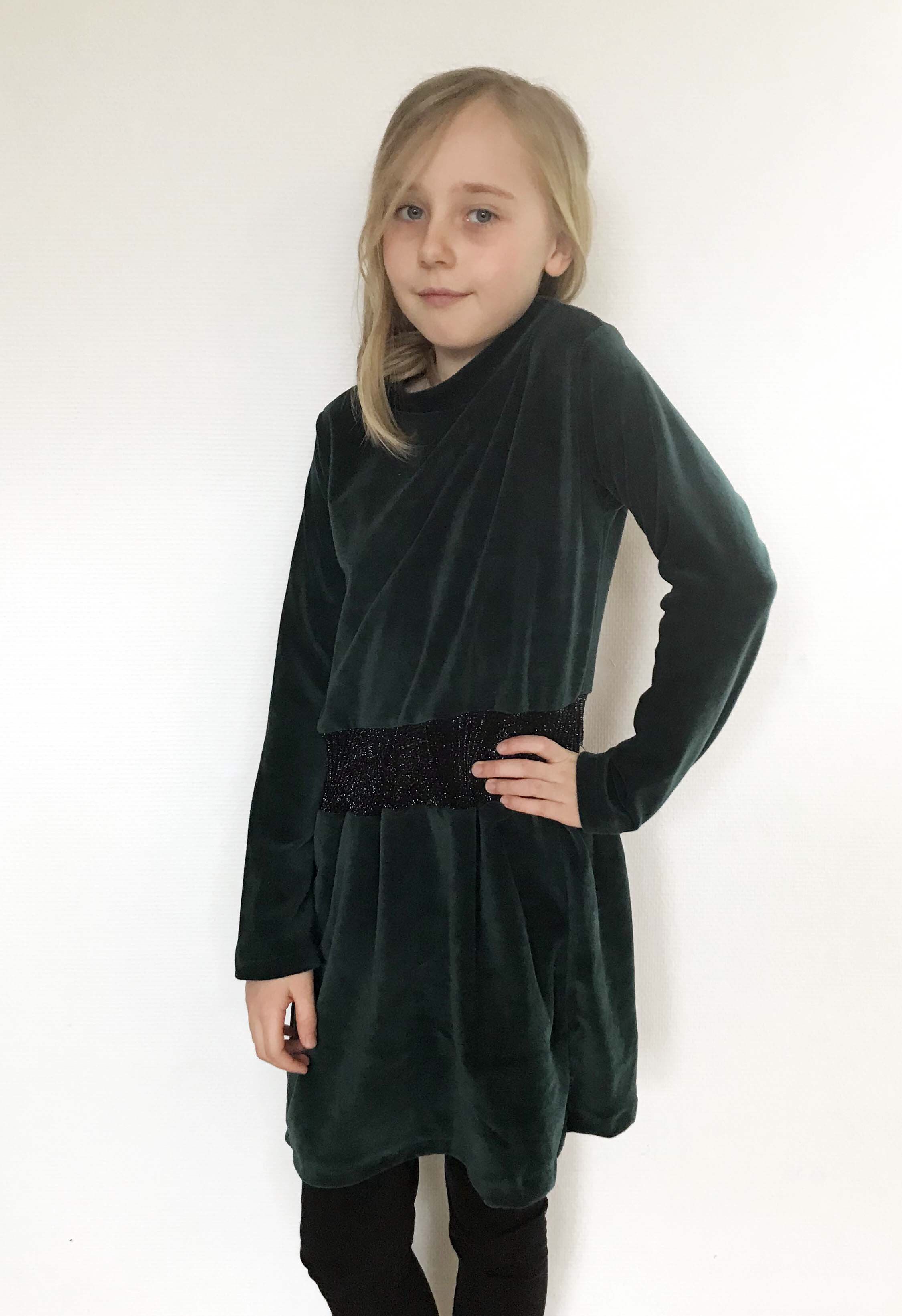 – And even though it is a bit warm these days, I want to stay in the velour department. I got this beautiful bottle green stretch velour, and I managed to make two very nice things. I was a bit selfish and focused on a me-make first. I made some comfy trousers from a pair I knew had a nice fit.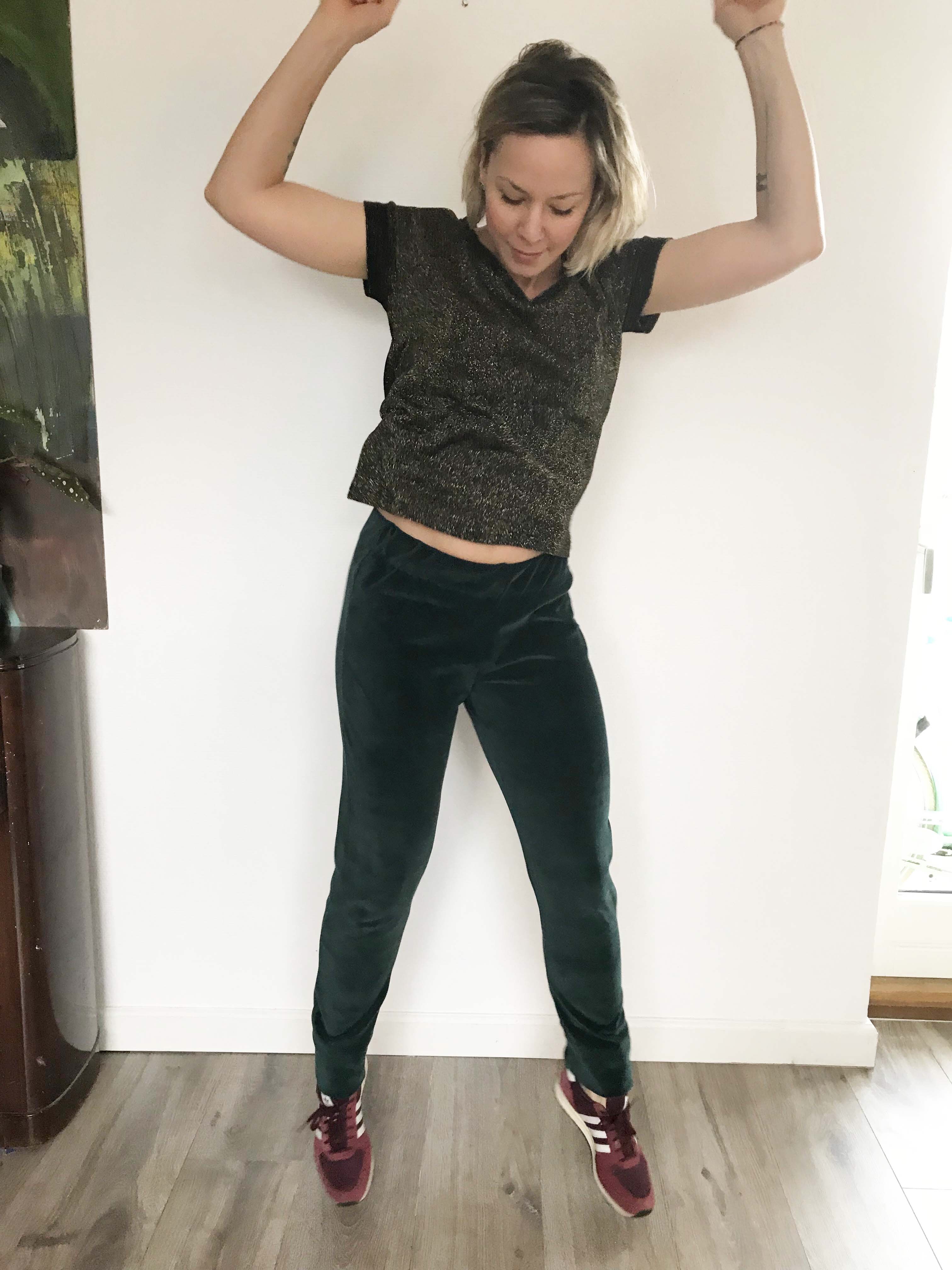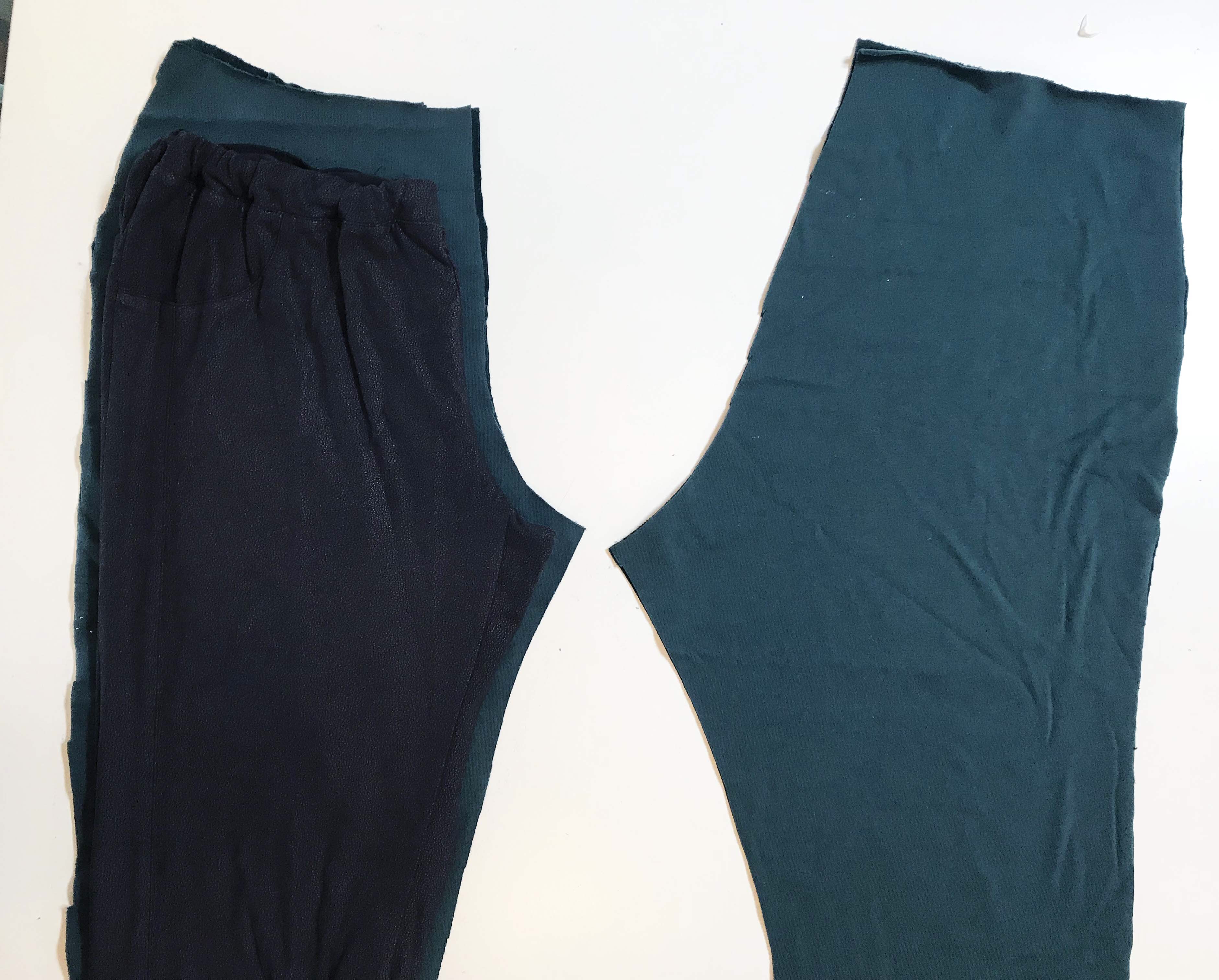 From the leftovers and a tiny piece of stretchy glitter fabric I made a dress for my oldest. It has been for favourite dress in the cold part of Spring, and I am sure she will get back to it later in the year. I was unsure whether she would find it too cute and not cool enough (she´s nine..) but then I thought it at least would make her sister happy, but she really liked it. I think I will make a pattern of it and bring out some more versions of it, since it worked so well.