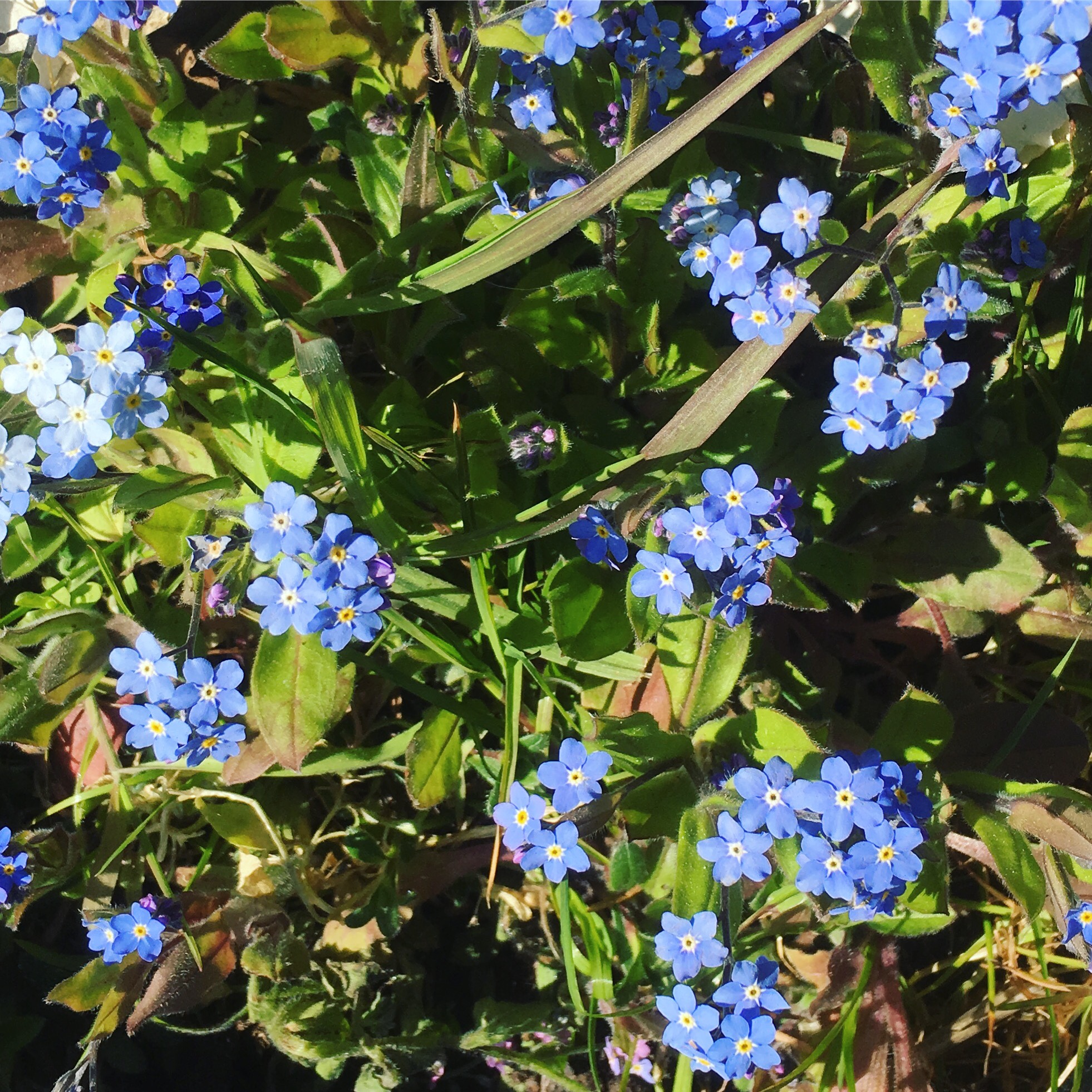 Danish below.
As I have mentioned before, I now stand at the crossroad with the blog and it is a weird mix of sadness and all my creative projects.
It´s now soon 5 months since I lost my brother, and people sometimes ask how I am dealing with it. I never quite know how to answer that, because the thing is – I just do. I handle it. Because I have to. I live with it, because there is an everyday that does not hold back. Nothing is going to change. He is not going to come back no matter how unrealistic what happened was. But there are a thousand other elements in my life that just whiz by. Both the annoying things, the boring stuff, the sadness, but also the good. My life has not stopped. And it is still full of warm, uplifting and creative moments, just always in the shadow of sorrow. He is in my thoughts constantly, but I have understood, that unfortunately this is just the unfair way life is going to go on for us. Sometimes I feel guilt because everybody handles sadness in their own way, and what if the way I do it is wrong…
But I have forced myself to create a lot of content apart from family life and work, plans for creative projects, activities, to-do´s and chores, so there is always something to escape into when collapsing is on the horizon. And sometimes it´s possible and other times it´s not. Then sorrow and memories catch up and pierces through.
I just try to create content. Meaningful content. And that´s my way of handling it.
I still want to do projects, be creative and make things. His life was so short, and it feels like it has put an extra battery in mine. I want to make the most of my life. Both creating value for others, being with them where it makes sense and I make a difference, but also just sew a pretty blouse, draw some important stories, plant some flowers and drink good coffee. So I try to do that.
When I was sick 5 years ago and scared of dying from my loved ones, I was also afraid that all my work had been for nothing. Why had I spent so much time being creative, dancing, and wonderign who I was, if I was just to dissappear..?
Now I know there are no quarantees in life, but the most important thing is being good to others, creating value in the important relationships, and doing something you love. That way there is hardly anything to regret the day it is suddenly too late.
That´s wy I keep sewing, drawing, making plans for future projects. And it helps me in the grief process, where the fabric or paper between my hands becomes and way of de-stressing.
Some of the projects unfold, grows and eventually flies off. This is strange, because it makes me kinda happy, and happiness has becomesuch a weird thing. Because it´s soon 5 months since we have been truly happy.
But it is ok to just be a little happy. There will always be sorrow and loss, and not very much feels truly great on this side of things, but I am slowly understanding that I can open up to the feelings of excitement and pride when my projects become real.
That is the way it is now.
Life is still here, even though my brother is gone.
I can still publish a book, sew fun things, experience stuff that I always dreamed of, eben though he won´t be here for it. And even though nothing will ever feel the way it once did, it is still good to do the things that create joy and peace.
—–
Som jeg har nævnt tidligere, så står jeg med denne blog  nu, og den er fyldt med det underlige miskmask af sorg og så alle mine kreative aktiviteter. Og det har jeg accepteret, at det er sådan det er.
Det er nu snart 5 måneder siden, jeg mistede min bror, og folk spørger sommetider, hvordan jeg håndterer det. Det ved jeg aldrig helt, hvordan jeg skal svare på, fordi jeg gør det jo bare. Jeg håndterer det bare. Fordi jeg bliver nødt til det. Jeg lever videre med hverdagen, fordi der er en hverdag, som ikke holder sig tilbage.
Der er ikke noget, der kommer til at ændre sig. Han kommer ikke tilbage lige godt hvor urealistisk det der skete var. Men der er tusind andre elementer i mit liv, som bare suser afsted stadigvæk. Både det irriterende, det kedelige, det nedslående, men også det gode. Mit liv er ikke gået i stå. Og det er fyldt med varme, opløftende og kreative stunder, men altid i skyggen af savnet. Han er jo i mine tanker konstant, men jeg har fattet, at det desværre bare er sådan her – på den her uretfærdige måde, at livet kommer til at gå videre for os. Det giver mig af og til dårlig samvittighed, fordi der er så mange, der håndterer sorg på en anden måde, og hvad nu hvis den måde jeg gør det på er forkert..
Men jeg har tvunget mig selv til at skabe en masse indhold udover familieliv og arbejde, planer for kreative projekter, en masse aktiviteter, gøremål og opgaver, så der altid er noget at flygte ind i når sammenbruddet truer. Og sommetider kan man så det, og andre gange er det umuligt. Da indhenter minder og sorg mig og gennemtrænger.
Jeg forsøger bare at skabe indhold. Godt indhold. Og det er min måde at klare det på.
Jeg vil stadig lave projekter, være kreativ og skabe noget. Hans liv blev så kort, og det har sat et ekstra batteri i mig. Jeg vil nå noget. Både at skabe værdi for andre, at være med dem, hvor det giver mening og jeg gør en forskel, men jeg vil også bare sy en pæn bluse, tegne en historie, som jeg synes er vigtig, plante nogle blomster og drikke en god kop kaffe.
Så det forsøger jeg at gøre.
Da jeg selv var syg for 5 år siden, var jeg selvfølgelig bange for at dø fra mine kære, men også bange for at alt mit arbejde skulle være forgæves. Hvorfor havde jeg dog brugt så meget tid på at være kreativ, på at danse, på at tænke over hvem jeg var, hvis jeg bare skulle forsvinde..? Nu ved jeg, at der ingen garanti er på livet, men at det vigtigste er at være god mod andre, skabe værdi i de relationer man har, og lave noget man holder af. Så der er så lidt som muligt, der vil være spildt, den dag det er for sent.
Så ud over mine relationer, som jeg forsøger at være værdifuld i, så er det fine for mig at skabe. Derfor bliver jeg ved med at sy, tegne og lave planer for alle mine projekter. Og det hjælper mig så samtidigt i den her sorgproces, hvor stoffet eller papiret mellem mine fingre bliver en måde at stresse ned.
Nogle af projekterne folder sig ud, vokser, og får vinger. Det er underligt, fordi det jo gør mig glad, og glæde er blevet sådan en underlig ting. For det er jo snart 5 måneder siden, vi har været rigtig glade.
Men det er også ok at være lidt glad. Der er altid sorg og savn, og det er meget lidt, der føles helt fantastisk her på den anden side, men jeg er ved at forstå, at jeg godt kan åbne op for at føle spænding og stolthed, når mine projekter får liv.
Sådan er det nu.
Livet er her stadigvæk, selv om min bror er væk. Jeg kan stadig nå at udgive en ny bog, sy sjove ting, opleve noget af det jeg altid har drømt om, selv om han ikke kommer til at opleve det. Og selv om intet kan føles på samme måde som før, så er det stadig godt at beskæftige sig med det, der giver glæde og ro.