Indlæg i samarbejde med Stof & Stil. Hele ugen igennem vil jeg vise forskellige modeller fra Smart i en fart i udvalgte stoffer fra Stof & Stil.
Hvaler! tænkte jeg, da jeg så dette smukke print på webshoppen.
Det var så fint, og hvor jeg måske ikke helt føler, jeghar ungdommens uskyld mere til at gå i de helt lyserøde, nuttede metervarer, så vandt hvalerne mig alligevel.
De skulle blive til en fin boxtop.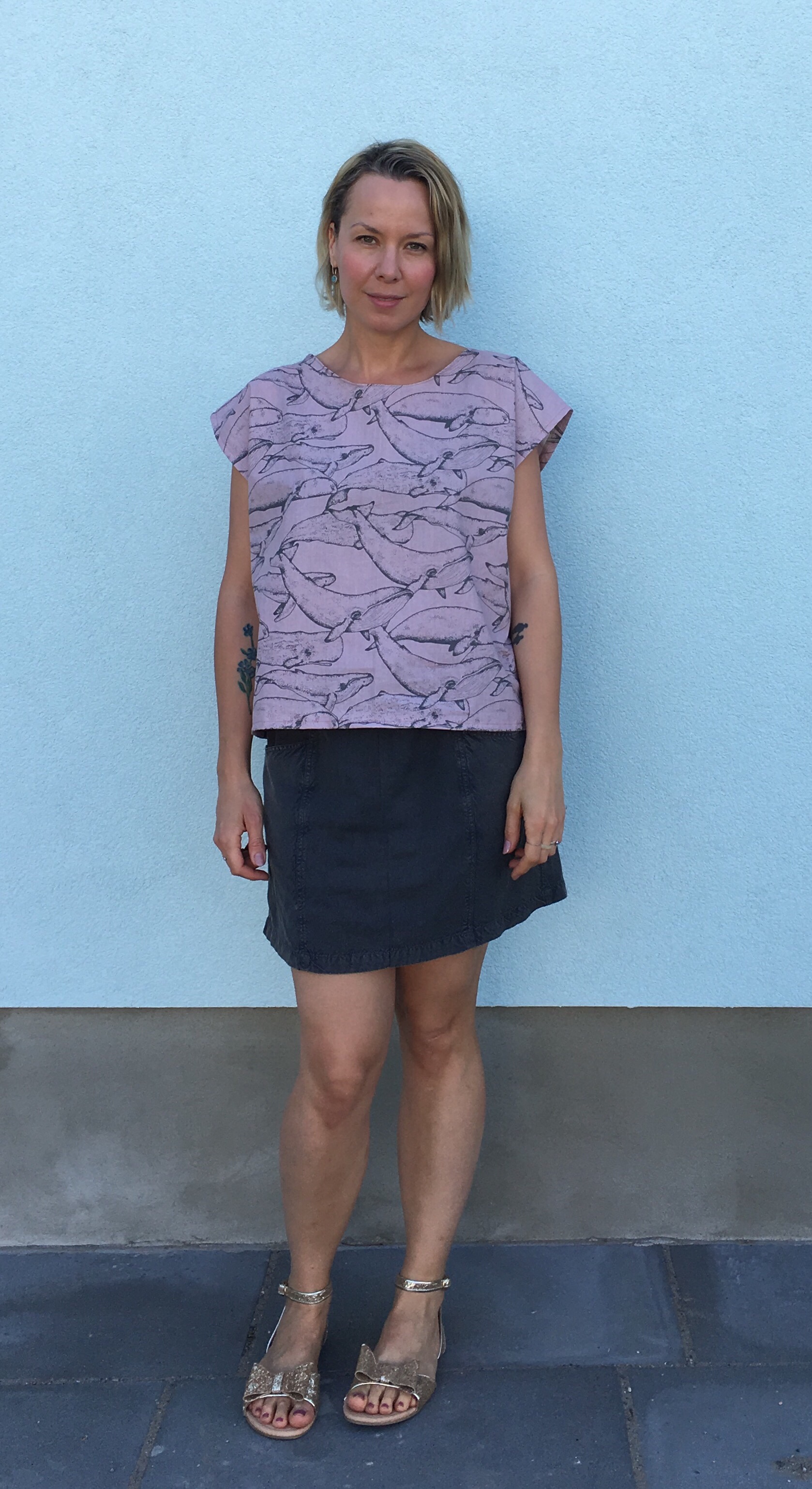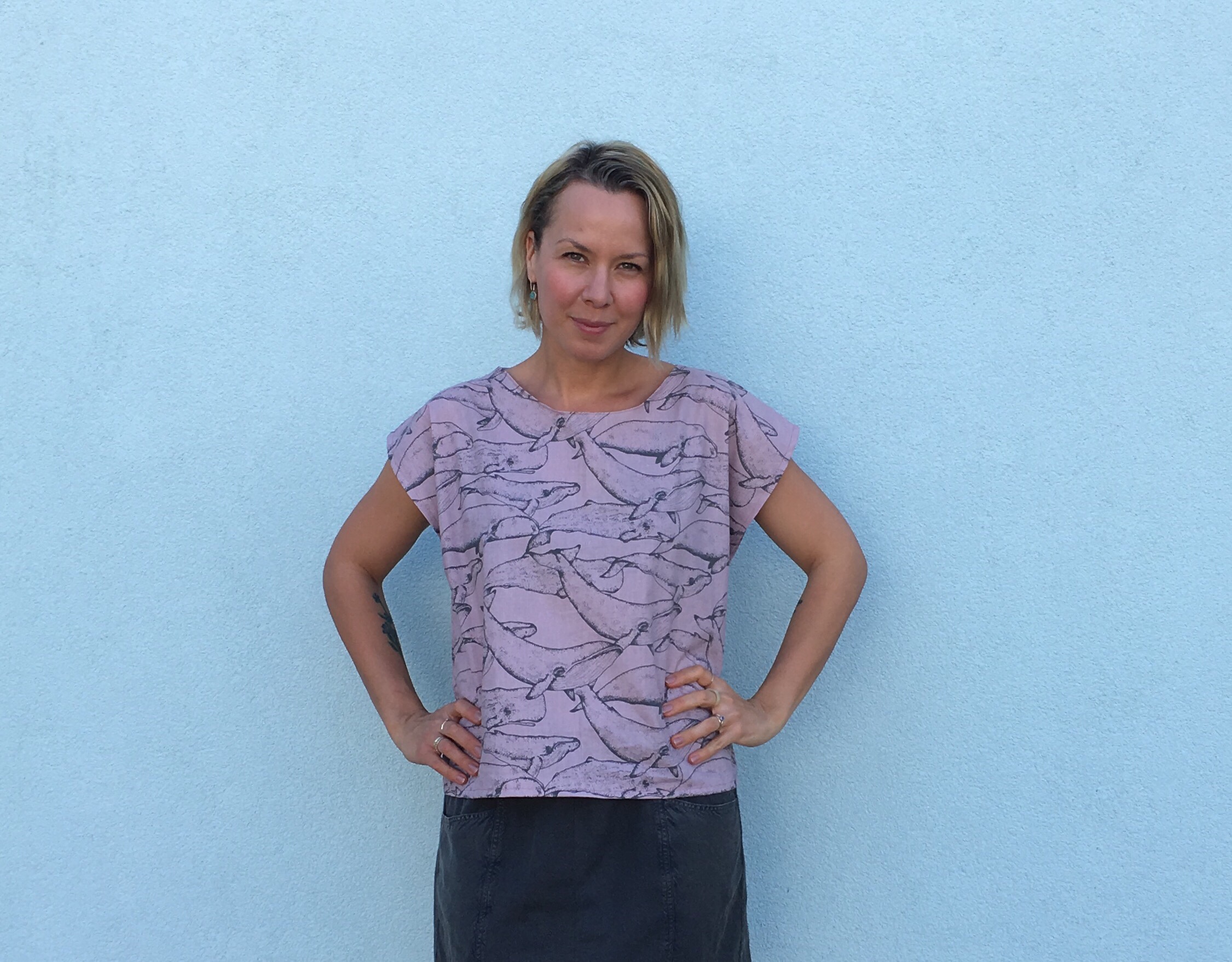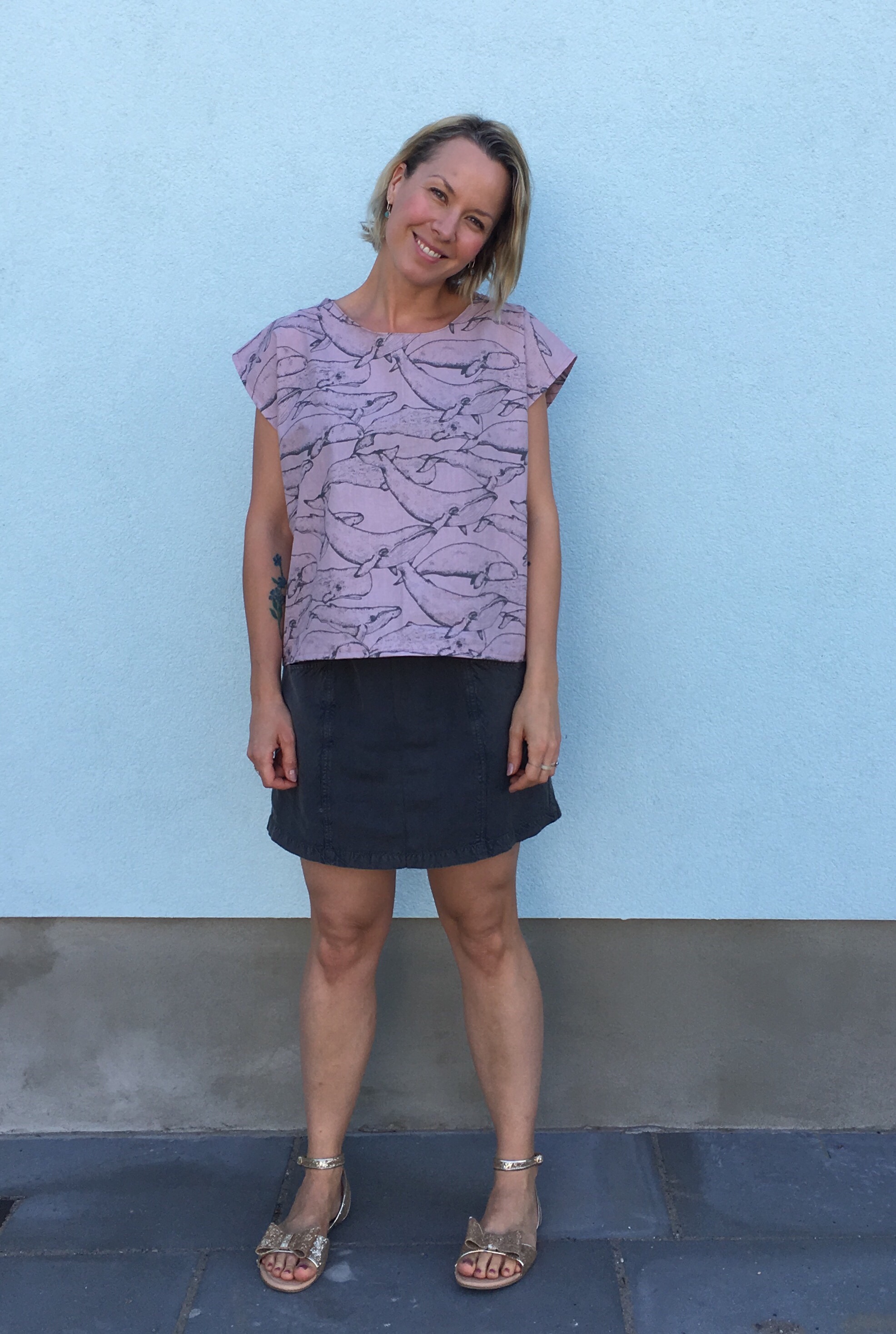 Jeg plejer at lave modellen noget mere tætsiddende, men jeg gav den lidt mere vidde denne gang. Det er noget man kan lege med i forhold til modellerne i bogen, når man markere ud fra undertrøjen, og det passede i hvert fald helt perfekt til idag, hvor jeg havde lyst til at have tøj på, der ikke definerede talje eller mål på nogen måde. Samtidig var det en dejlig overdel til mine brændte skuldre fra solens stråler fra forleden.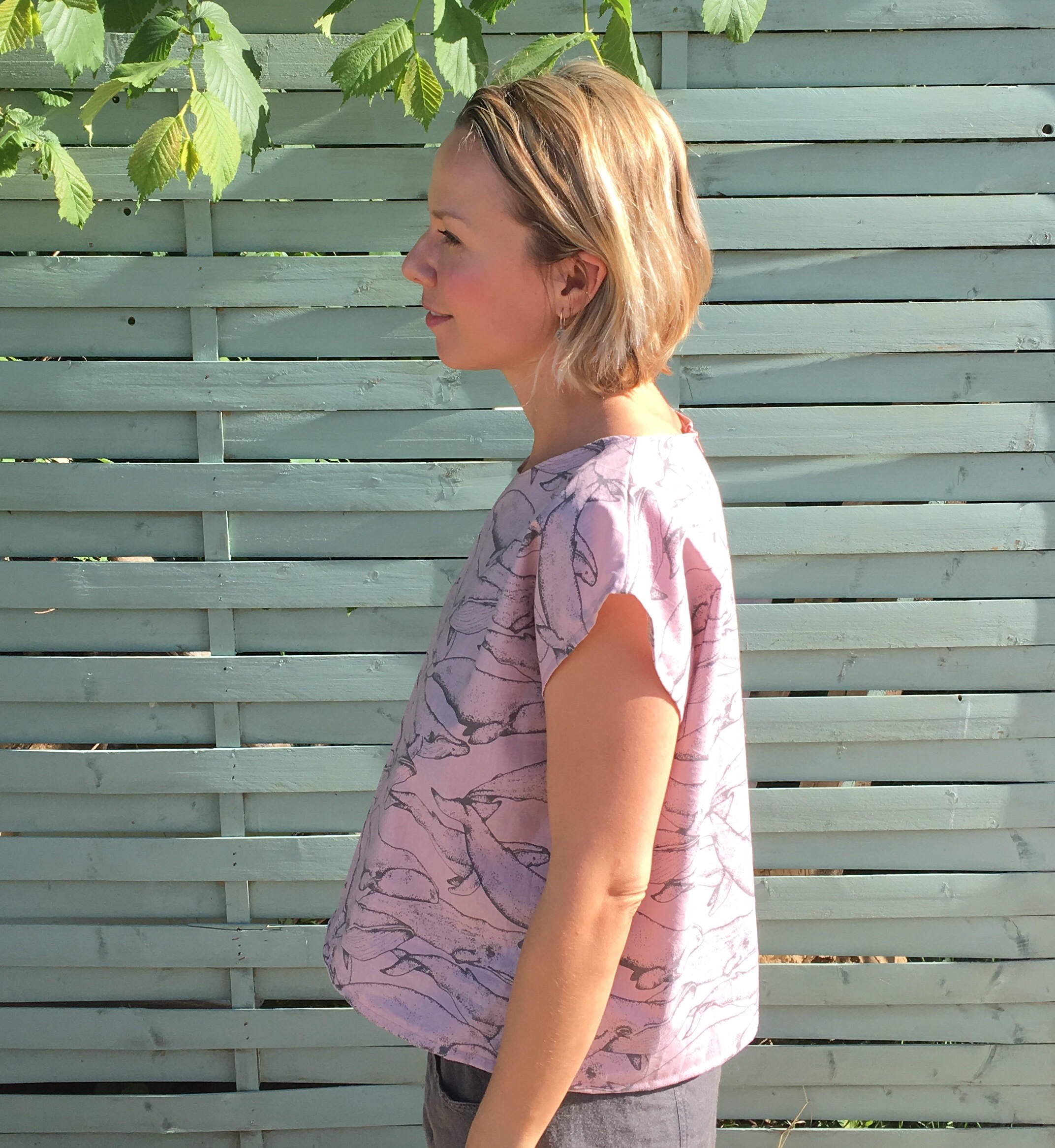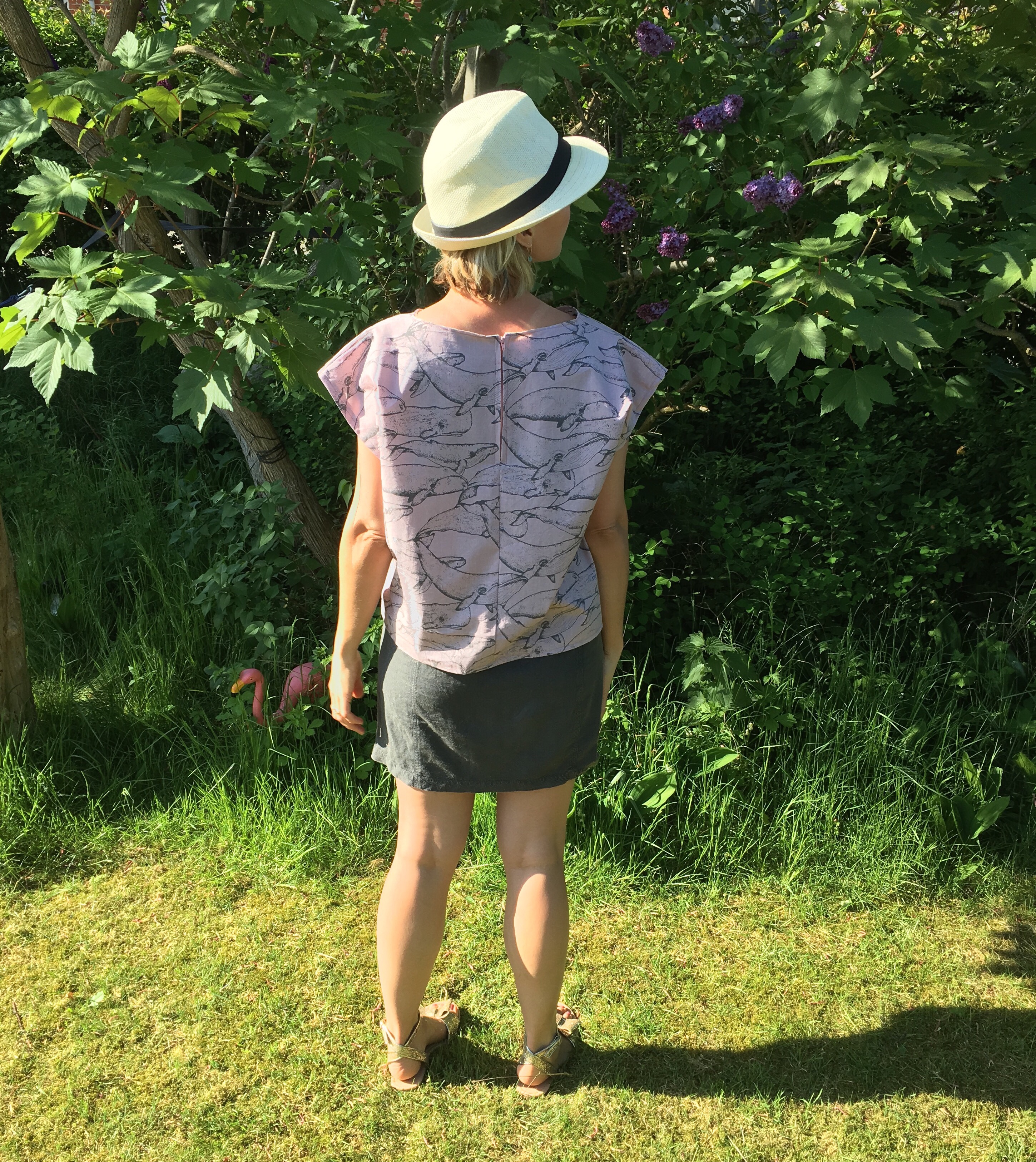 Stoffet skal lige have en omgang vask mere, og så skal det stryges, inden det bliver helt knastørt (hvis man kan nå det her i varmen). Jeg har strøget og strøget, men der er nogle standhaftige folder.
Jeg elsker dog denne slags materialer. JO mere vask de får, jo dejligere bliver de. Jeg har gamle gennemvaskede lærredstøj, der efterhånden føles helt som silke. Det elsker jeg. Denne top skal nok få lov til at blive brugt i mange år, og blive godt vasket igennem.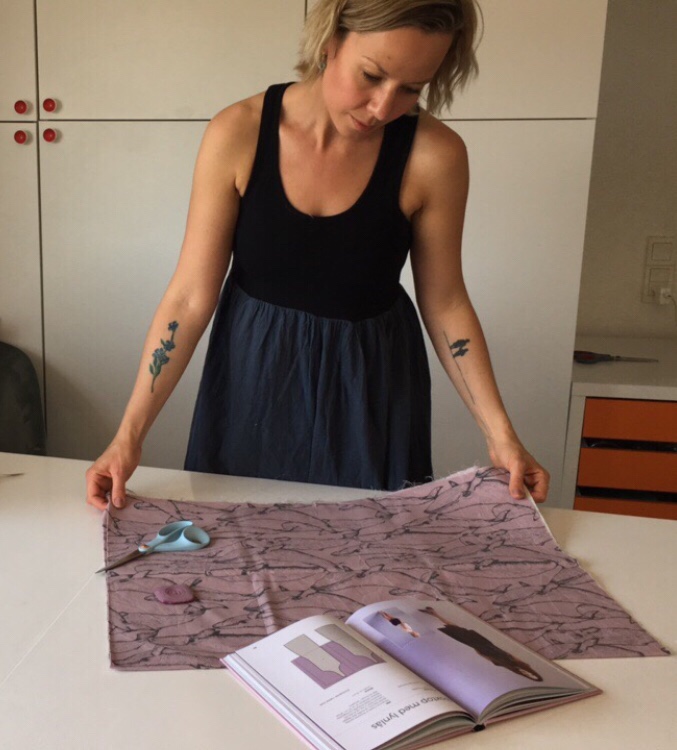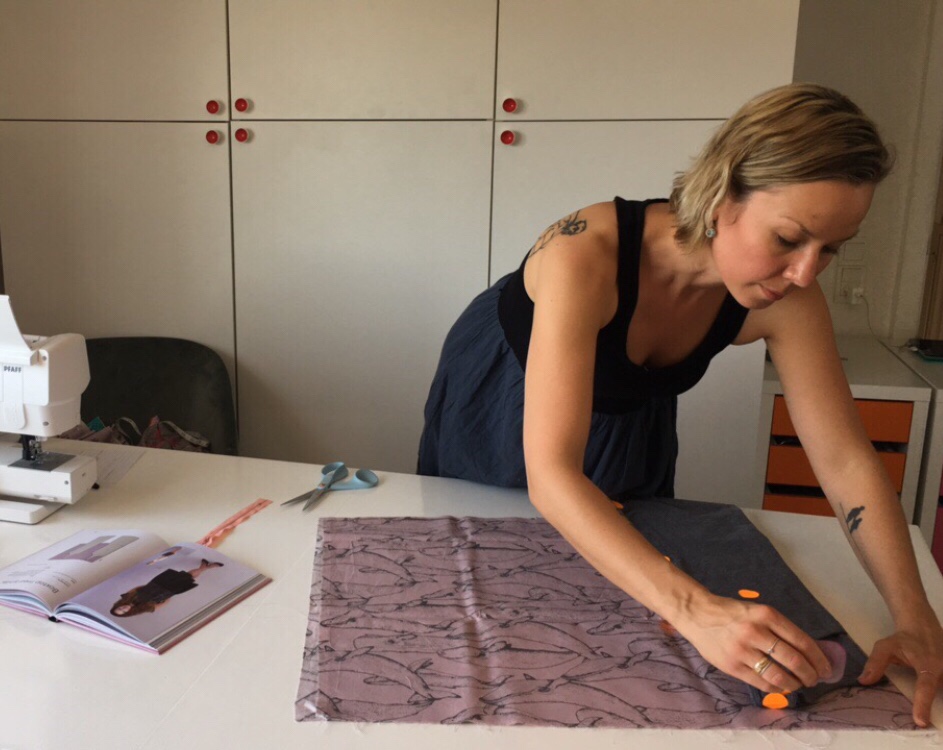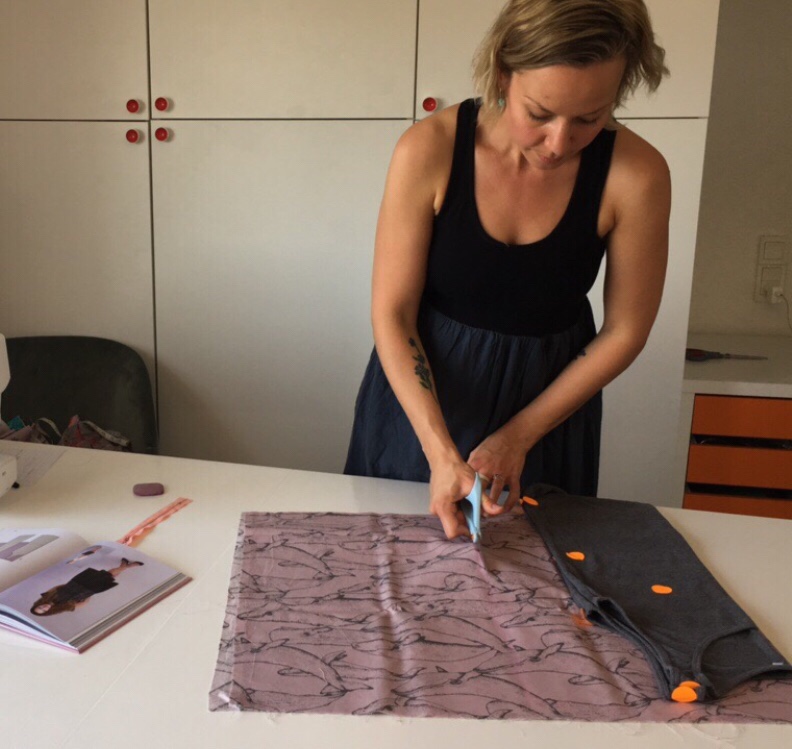 Husk at følge med på Stof & Stil på facebook. De har en konkurrence, hvor du kan vinde min bog, så du kan blive smart i en fart.