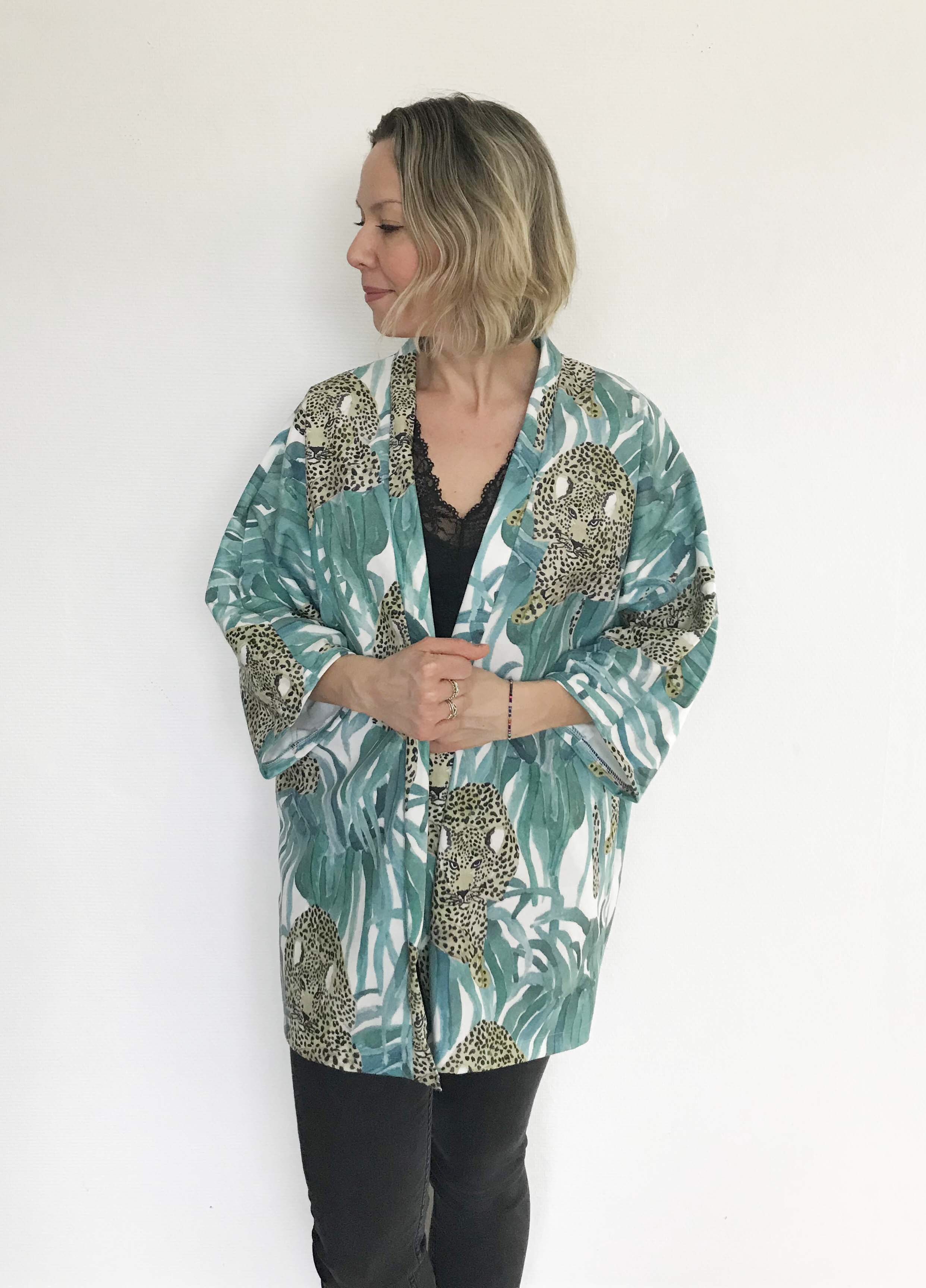 Velour Kimono DIY – i det lækreste junglevelour
Ja, der har været stille siden sidste indlæg. Hele verden er forandret, og intet føles som det samme. Heller ikke min sy-frirum. Men der er heller ikke nemt for mig at stå stille, og som altid eksisterer jeg bedst med opgaver og projekter omkring mig. Derfor prøver jeg at finde kreaglæden frem igen. Jeg ved, den er der.
Derfor kiggede jeg også i det nye katalog fra Stof & Stil, og jeg blev med det samme forelsket i denne smukke velour med print af blade og gepard – den er helt fantastisk. Perfekt til min velour kimono DIY.
Hvis ikke jeg allerede havde ombetrukket vores sofaer i lækkert velour fra Stof & Stil, kunne jeg sagtens have lyst til at gøre det med denne kvalitet.
Men i stedet ville jeg i det store ego´s ære lave noget til mig selv. Noget jeg ved, jeg får brugt en hel masse.
Kimono forever
Sidste år lavede jeg en del lette og løse kimoner, men siden det endnu ikke er helt varmt, kunne jeg tænke mig at lave en lidt varmere version, en velour kimono. Der ville dette print passe perfekt. Indersiden kunne godt bruge et fór som prikken over i´et, men jeg blev for utålmodig med at vælge et fór, så jeg syede den uden.
Jeg gjorde det som altid på den hurtige måde. Lagde en kimono ovenpå stoffet og klippede med det samme. Jeg havde inden da klippet en smal lang stribe af stoffet, så jeg havde nok til en hals og kravekant, der kunne fortsætte hele vejen ned langs åbningen.
Jeg har allerede brugt den godt. Jeg er vild med printet og den bløde kvalitet. Modellen til denne velour kimono DIY er så nem, så jeg kan kun opfordre jer til at komme i gang.
Stof fra indlæg er givet i gave fra Stof & Stil.
The process: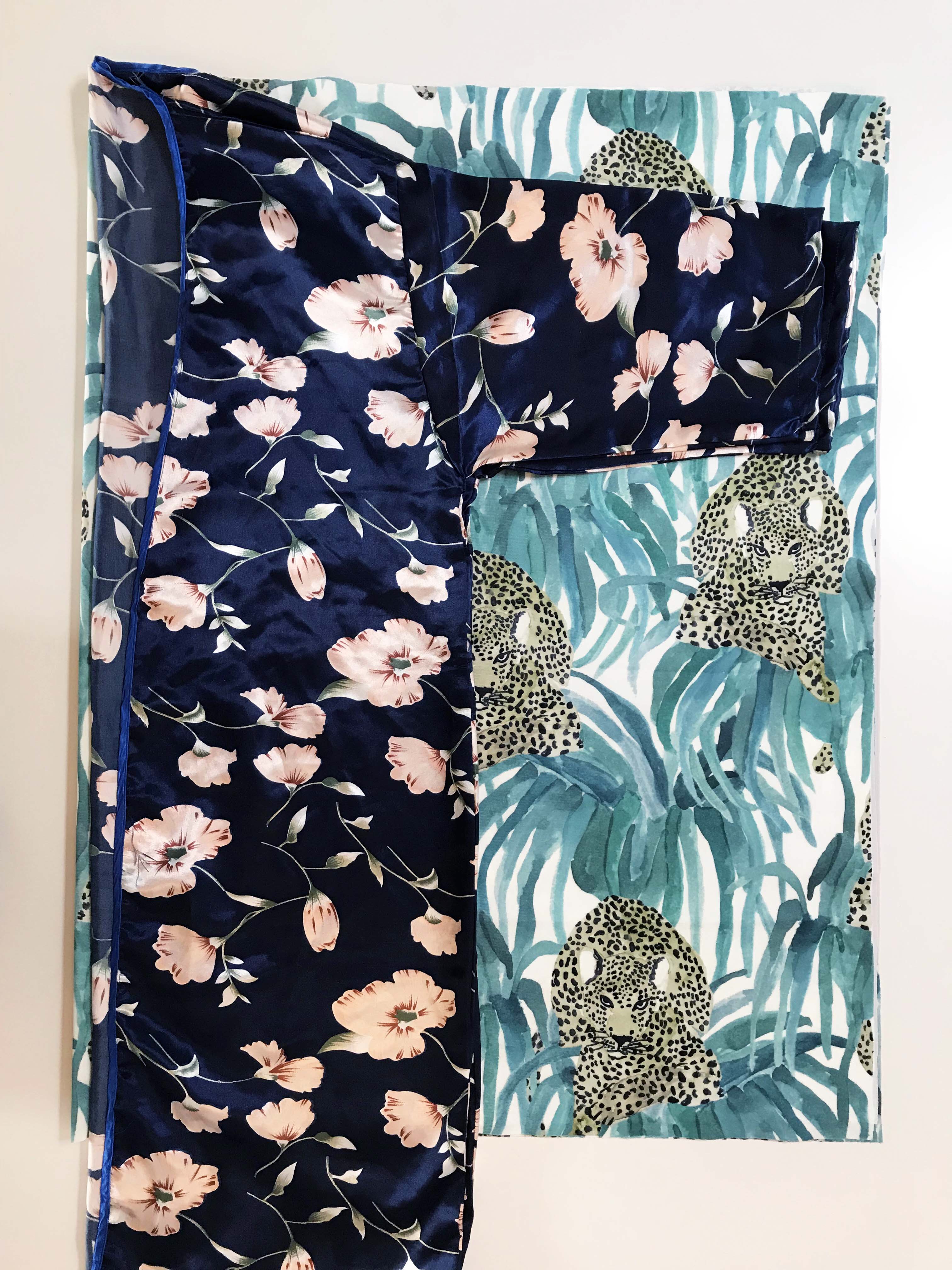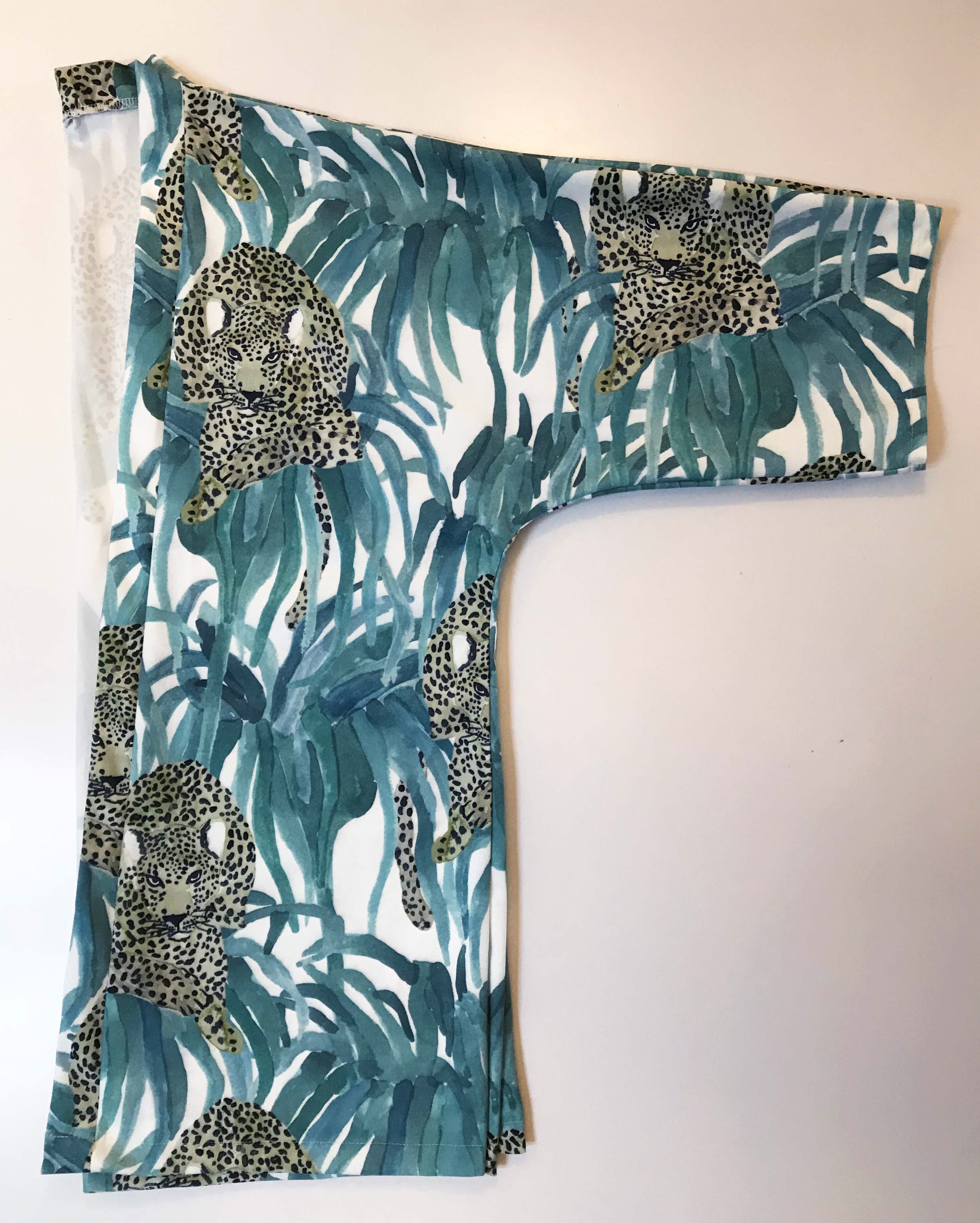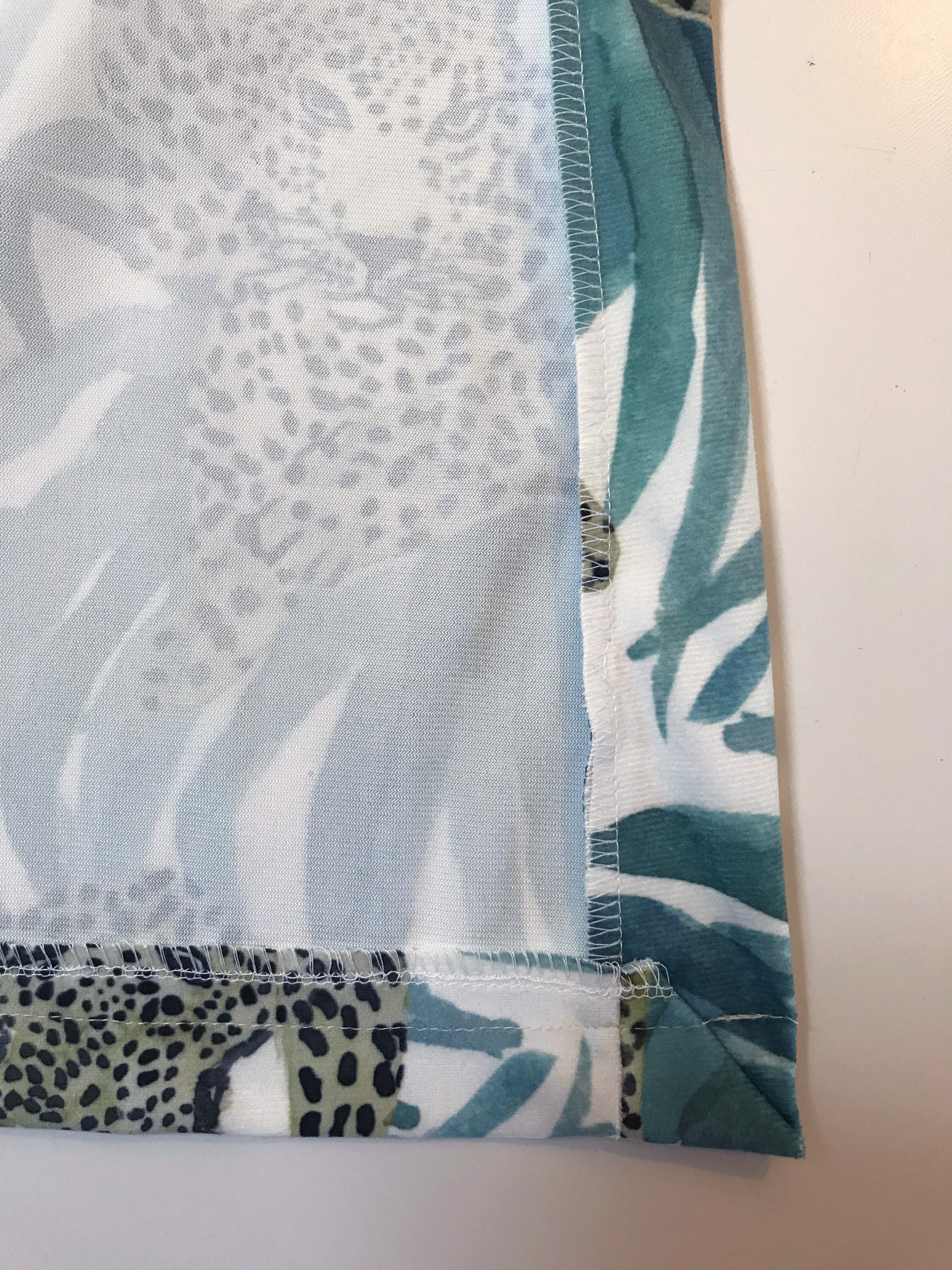 Velour kimono DIY – English version
This fabric was gifted to me from Stoffstil.
I instantly fell in love with this printed velour fabric. If I hadn´t already redone our sofas in other lovely velour qualities from Stof & Stil, I would have done it with this quality.
But in stead of that, and in the name of the big ego, i decided to make something for myself. Something i know I would get a lot of use from.
Last year I made many loose and light kimonos, but since it is not quite that hot weather yet, I thought I could make a warmer version. This print would be amazing. The inside could use some kind of lining to make the finish perfect, but I got impatient choosing one, so I just went ahead and made it without.
I did it the fast way, as always. Placed a kimono on top of the fabric and cut right away. Before that I had cut a narrow, long piece of the fabric so I had enough for a collar and neck that culd continue all the way down the front.
I have already used it well. I love the print and the soft quality. The style is so easy to make, and I can only encourage you to get started.
Thank you so much for the fabric!