Make a bento bag with lining and straps
I have longed to make a bento bag for a long time. They look so cool and stylish, and I just love the look of them. I made this tutorial quite some time ago, and I thought I would still post it both here and on youtube.
Seeing it now, how easy it was, I am sure, I am going to make more of them.
What you need to make a bento bag
2 pieces of fabric 5 cm long. Both of them cut into 3 squares each. Some pieces for straps if you have enough fabric left over.
How you make a bento bag
The pieces for the bento bag must be stitch together as shown here on the photo. Do the same for both layers.
You can make the corners super sharp, but I chose not to worry too much about them and cut them off. Then I stitched them from the wrong side instead.
Add the straps to the outside layer.
Leave one corner open in the lining layer to turn the bag trough.
Sticth the two layers together front to front all the way around the opening.
Turn the bento bag out to front and sew the opening closed on the lining.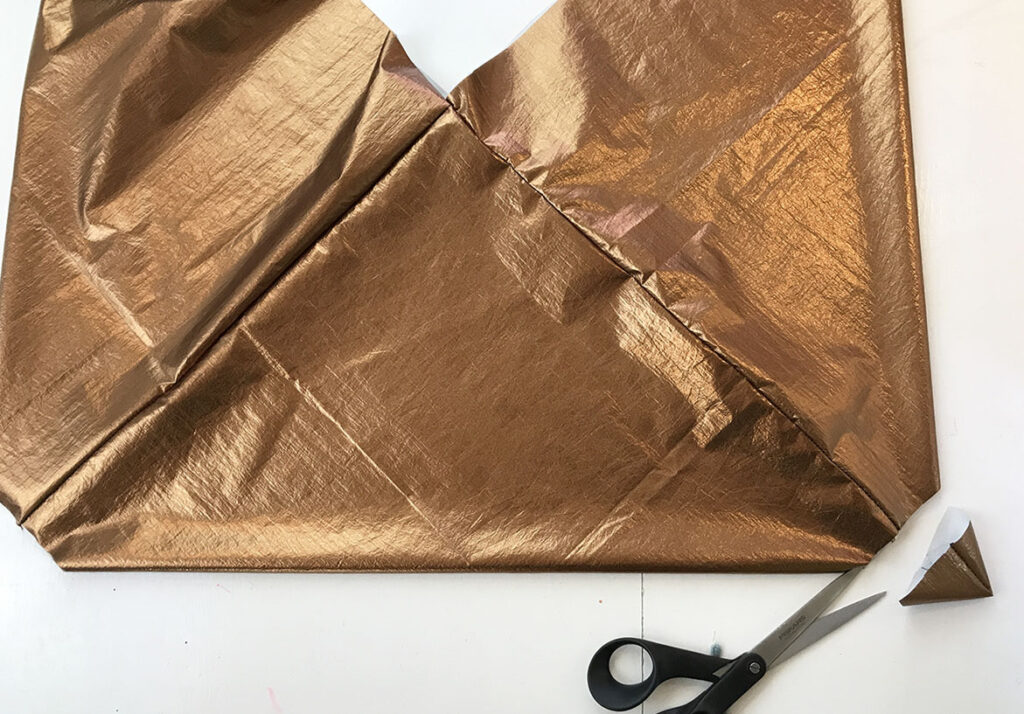 Make the bag and use it for all your soft and light stuff
Or you can use some more durable fabric than I used and put whatever into it.
The golden, shiny fabric I used is not very thick, so I will be careful with mine, but it is my plan to make loads more.
I hope you will have fun making one too.
Be sure to check out my craft projects if you are looking for more ideas on things to make.