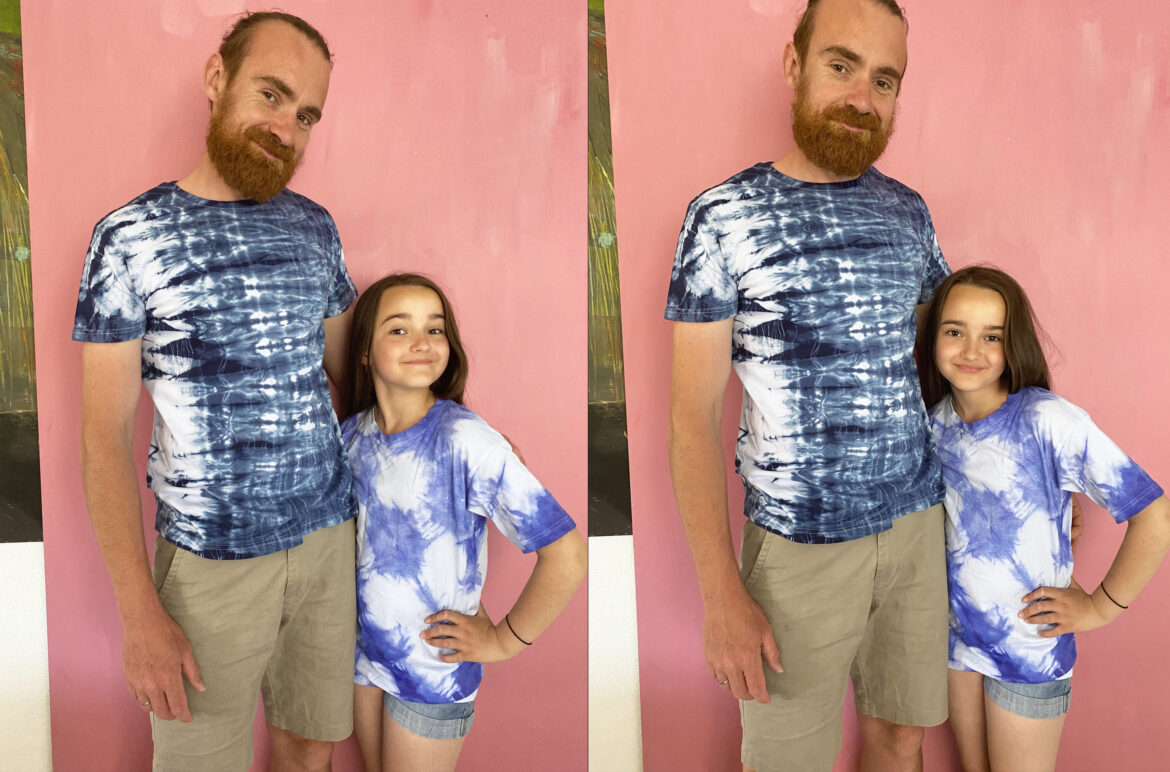 How to dye Indigo without too much fuss
I love the indigo colour, but doing it properly is quite challenging. How to dye Indigo tie-dye – the original indigo way takes a lot more than I am used to in my quick processes. And rewarding as it might be, to do it like that, I am not quite ready.
I have the proper indigo dye lying in a drawer for one fine day, where I will feel up for the task – and until then I am doing it the fun and easy way with some batik dye. For that you need:
Hot water in a bucket
Salt
Fixing salt
And the dye
Very simple!
How to dye Indigo tie-dye with some old school batik dye is the simple way
And I have just published a video on youtube – check it out here – showing a lot of different techniques and how you tie them  – and what they look like after. I hope they will inspire you to both some super basic makes, but also some more elaborate ones with lots and lots of string.
The outcome is just so gorgeous.
So as soon as I get some more white clothes assembled from the thrift shops  – I will be doing more blue stuff. It is beautiful and I love it.
I can recommend that you wear proper gloves, though. Mine broke in the process and it did not turn out well for my hands. I remember going to a job interview a couple of days after trying to hide my blue hands all the time.
It is not hard to dye Indigo tie-dye the simple way – so just get started
I hope you feel inspired to make something yourself!
And I will have a Danish book on lots of different dye and textile colour techniques coming out, so check my books out here.