This month I am fortunate enough to have another sewing DIY in Simply Sewing.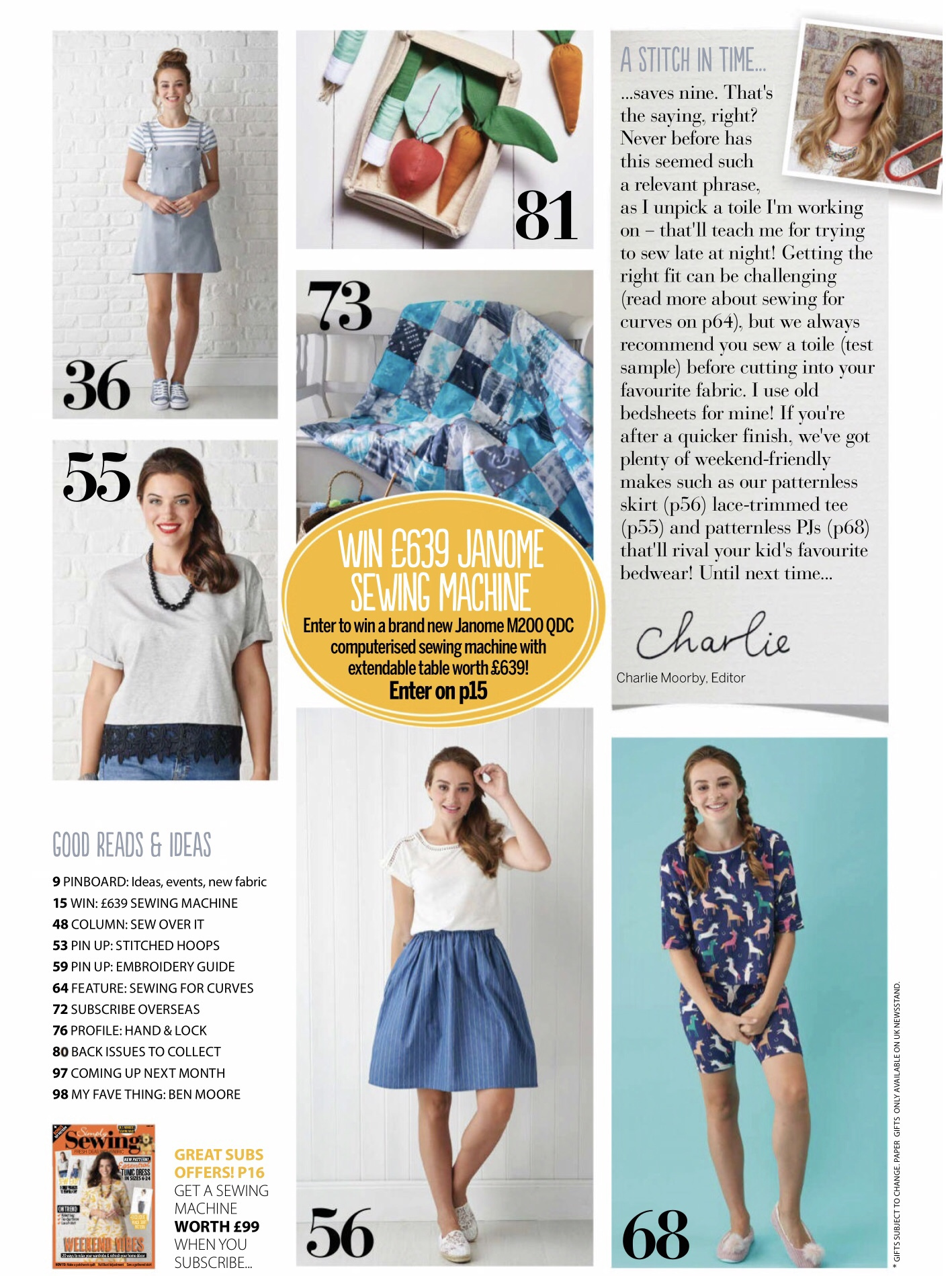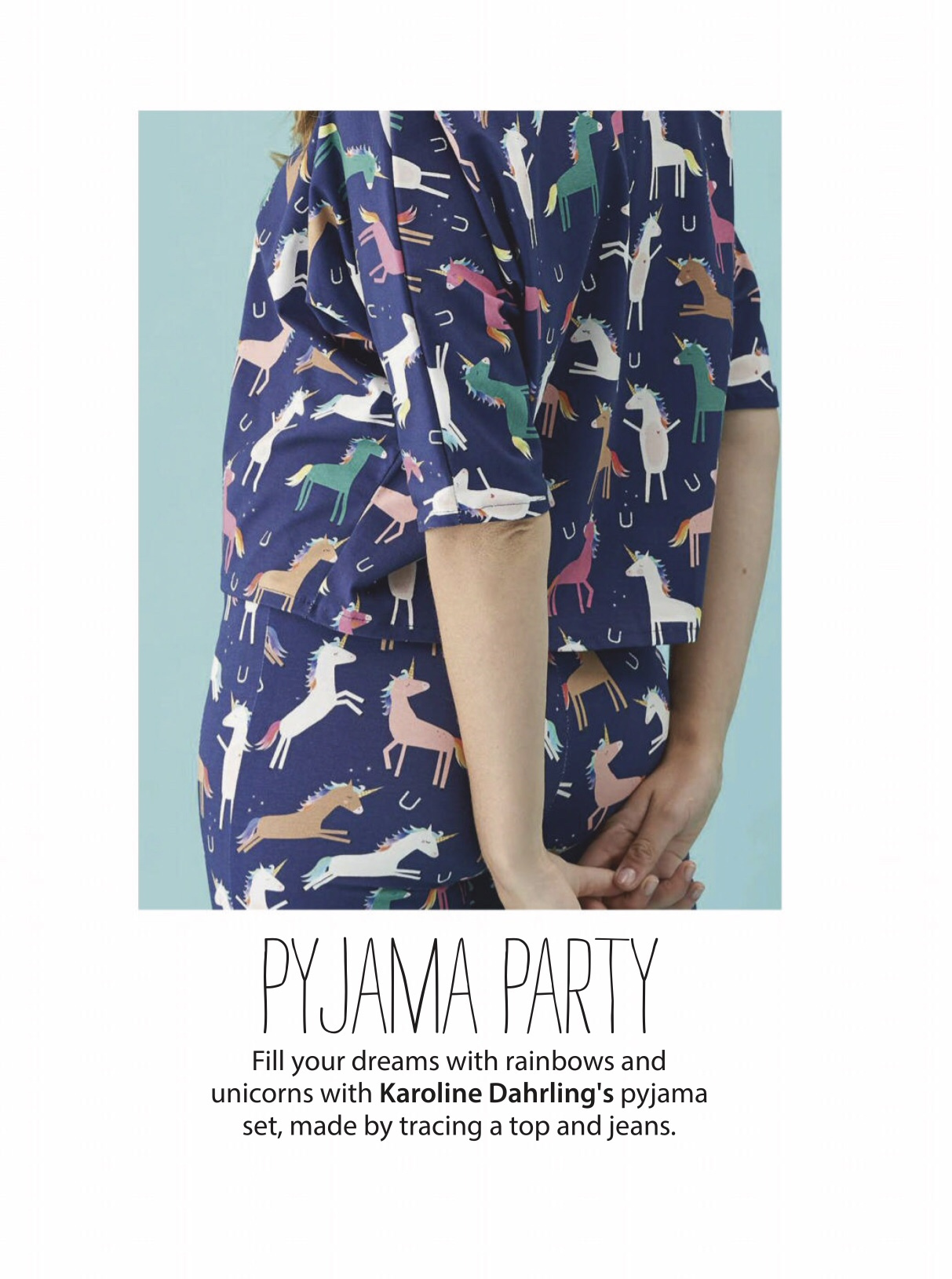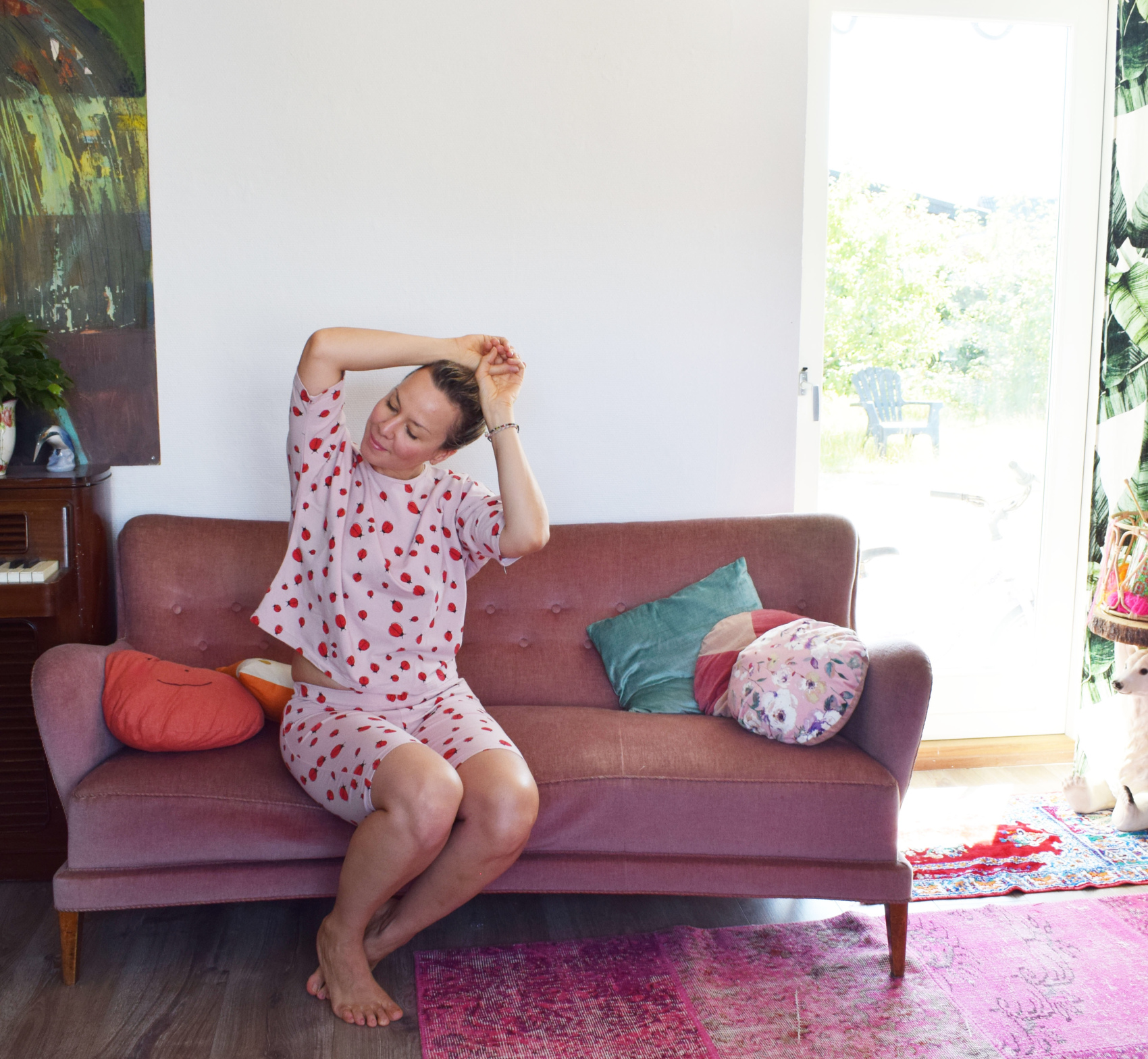 It was a design, that was really fun to make.
I wanted to make something in an 80´s style with the bikeshorts and the wide top. The 80´s – always a good decade for fashion inspiration. The easy pyjama set was fun so much so, that I made a set both for the magazine to send off, and then also a set for myself. Both the lovely fabrics were gifted by Stoffstil.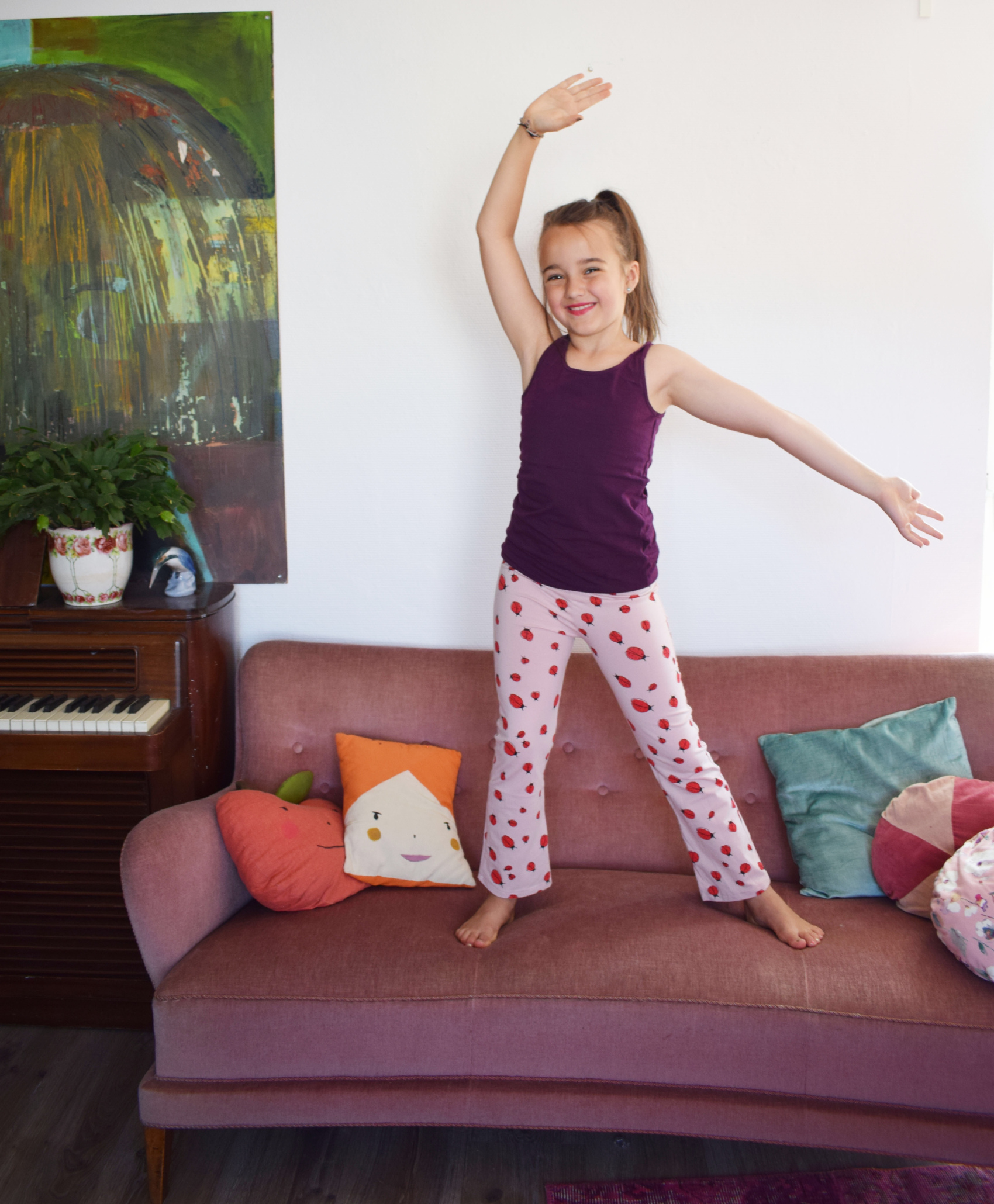 Roxie was lucky enough to get a pair of trousers from the rest of the ladybird fabric. Once I get started sewing, I cannot seem to stop.
It can seem rather difficult to make a pair of shorts or trousers from another pair of trousers, but I really don´t think it´s that hard. And using stretchy fabric makes it a lot easier.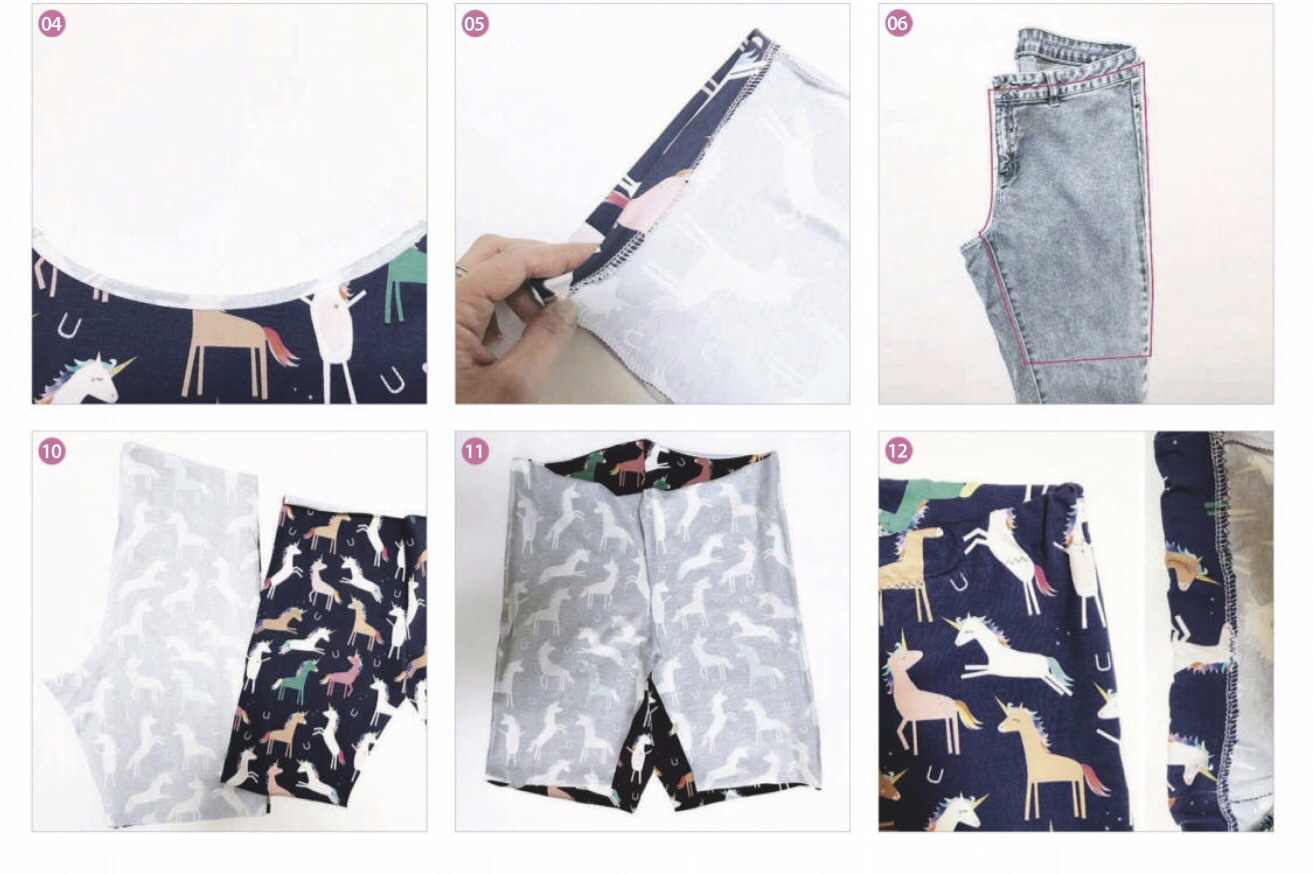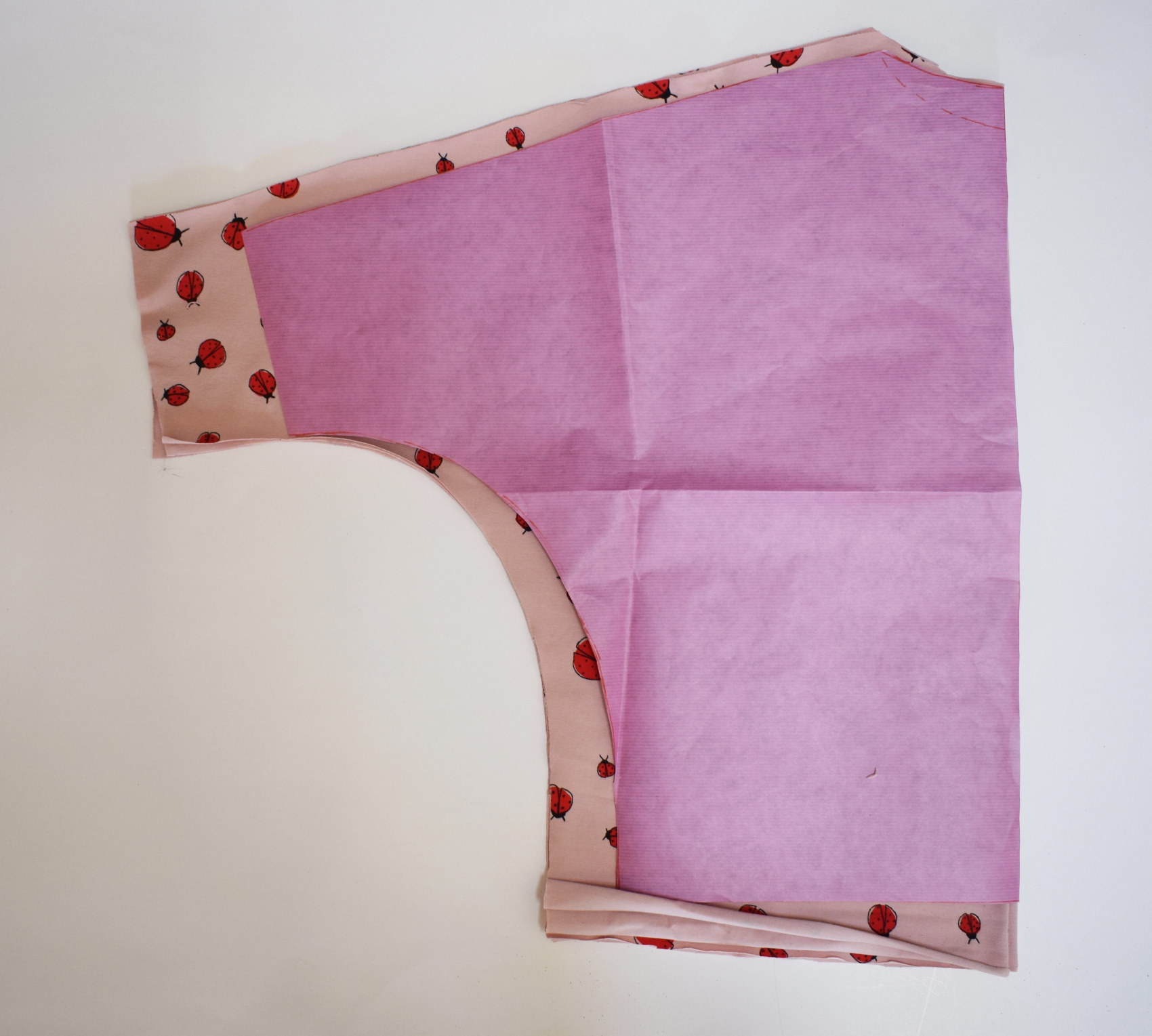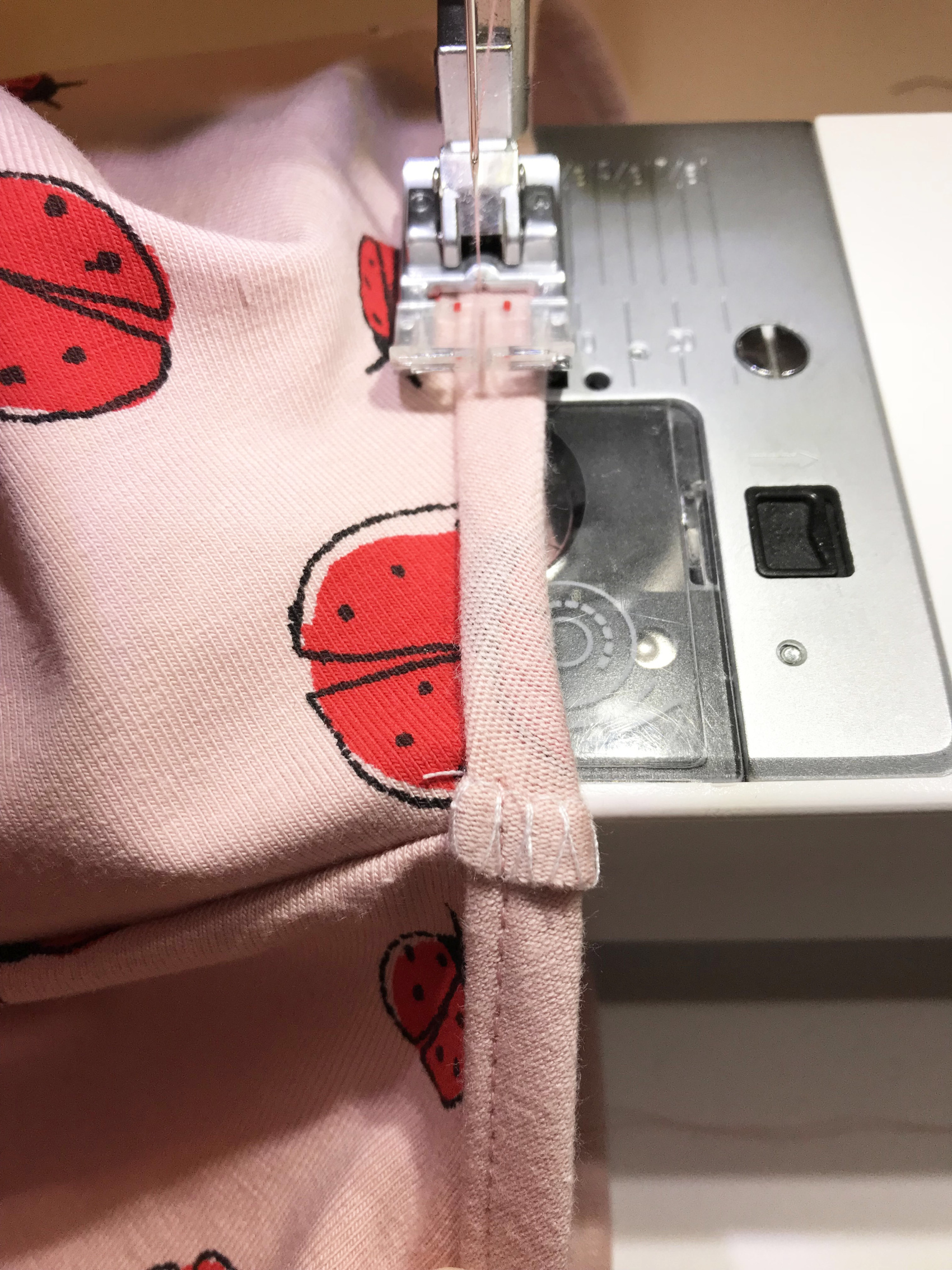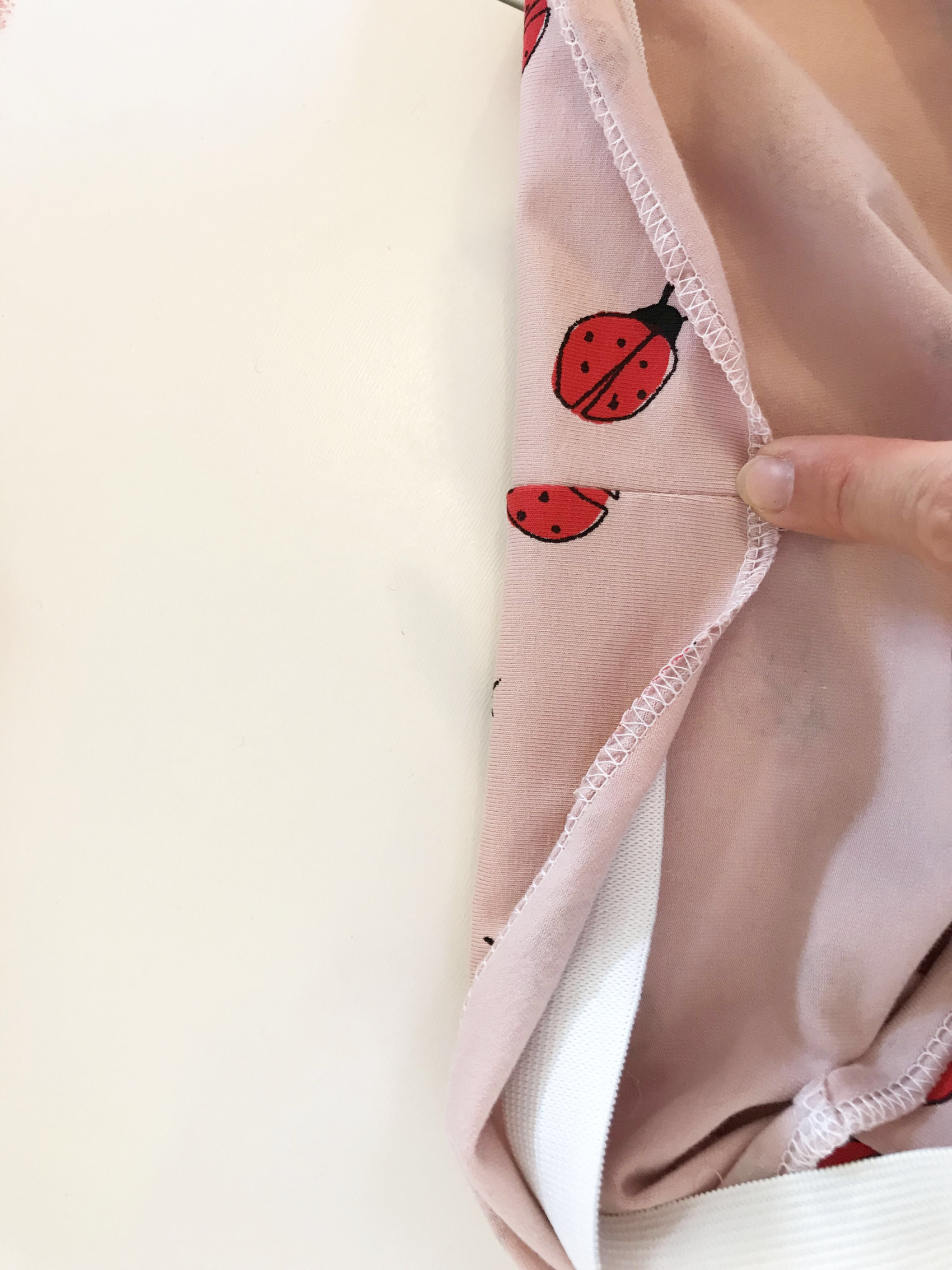 The complete DIY to make it your own is in the issue 60 of Simply Sewing. If you cannot get it at your local magazine shop, it can be downloaded on RB Digital. I am sure, you will find lots of other great ideas in the magazine.
Here is the gorgeous model from Simply Sewing –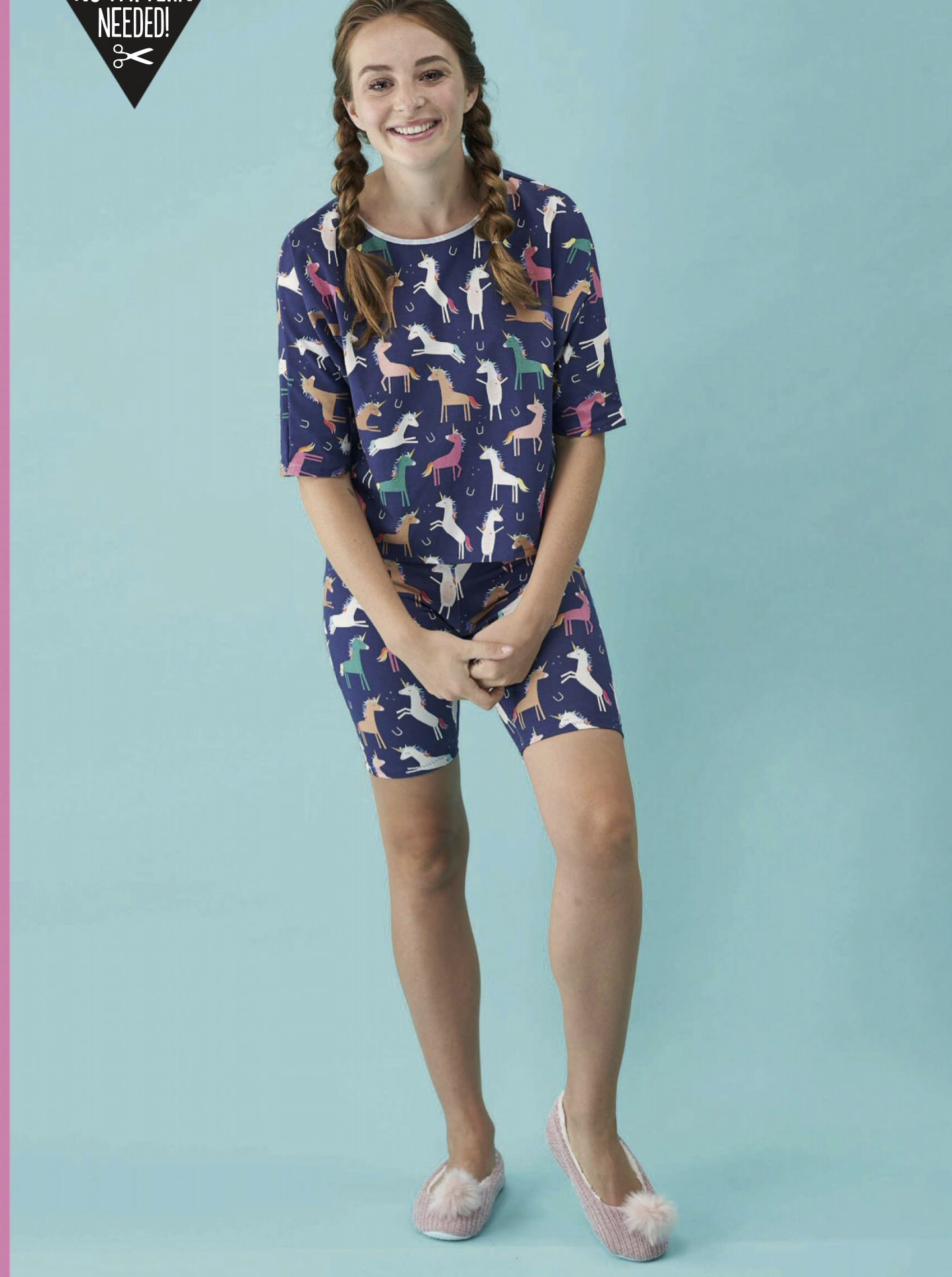 And here is a homestyle model in her comfy set –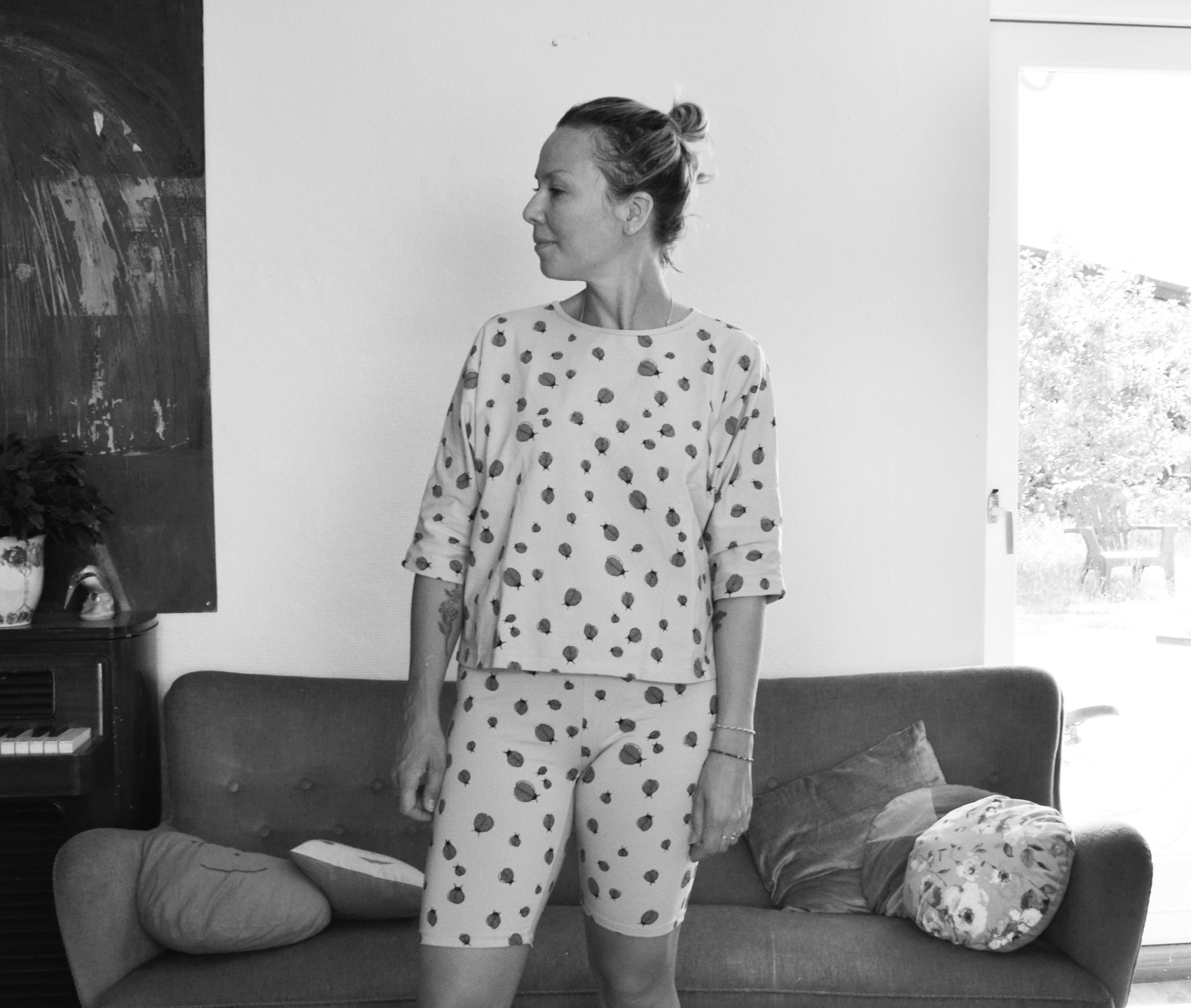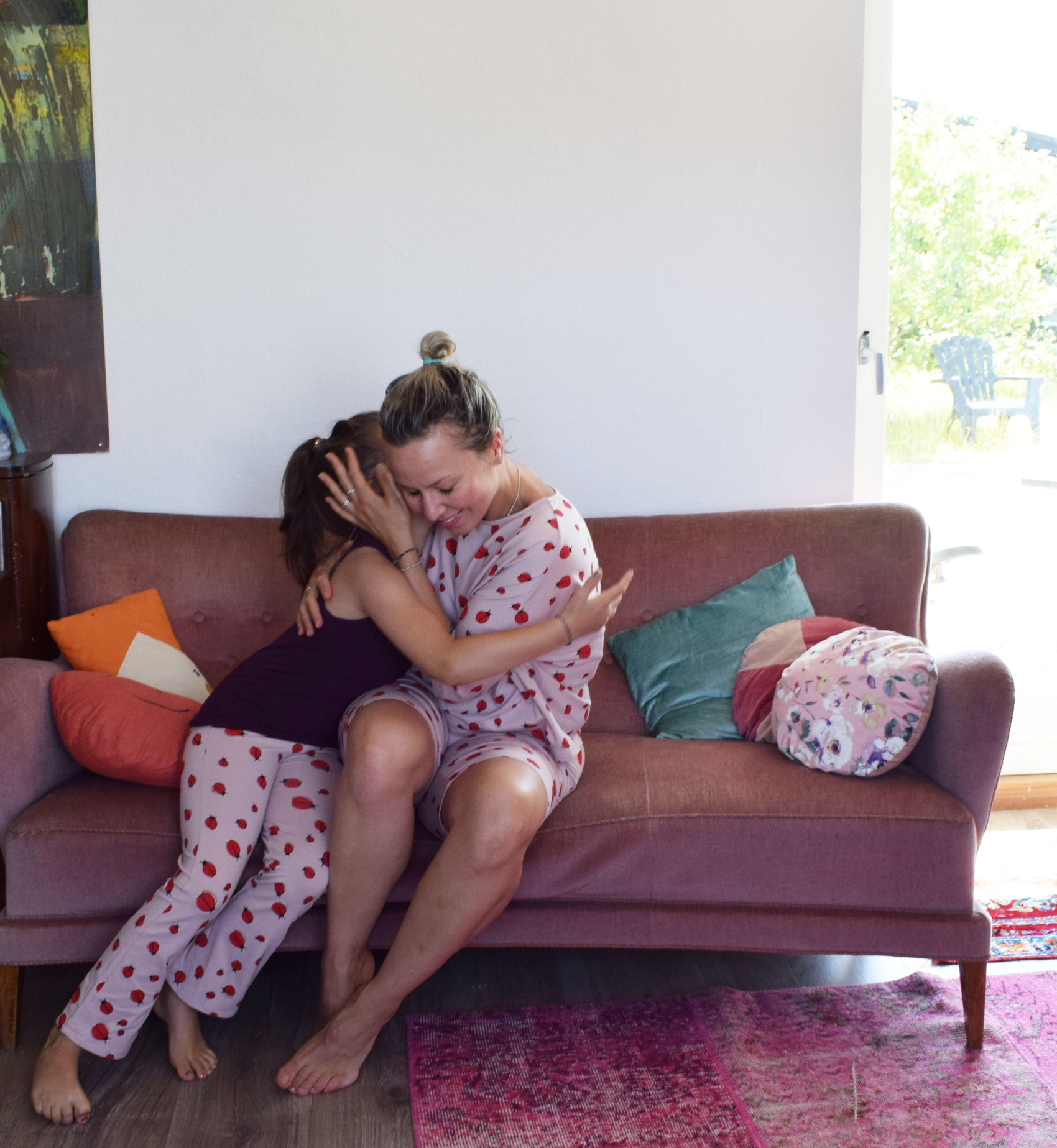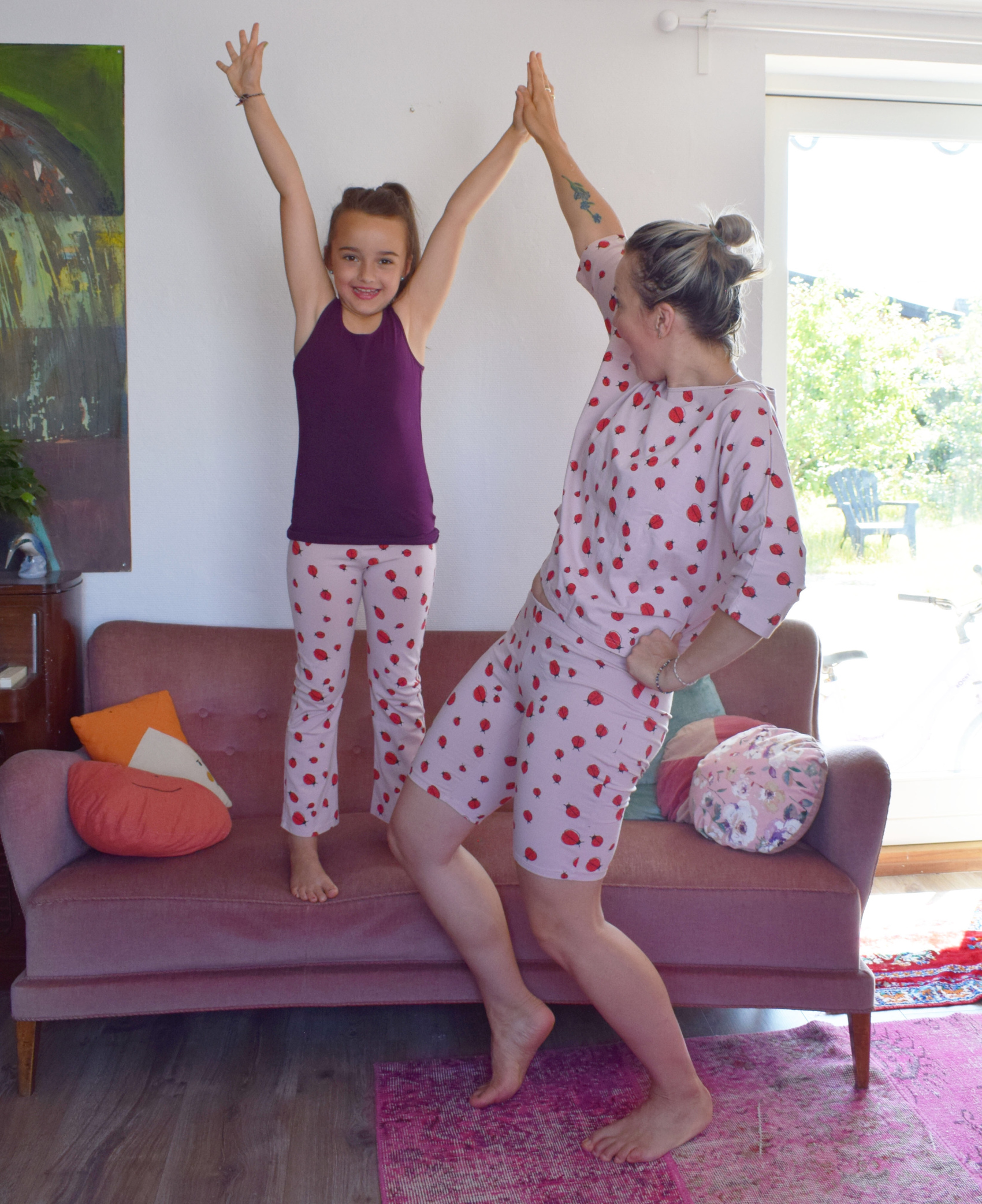 Happy making! I hope you all have a lovely and creative weekend.