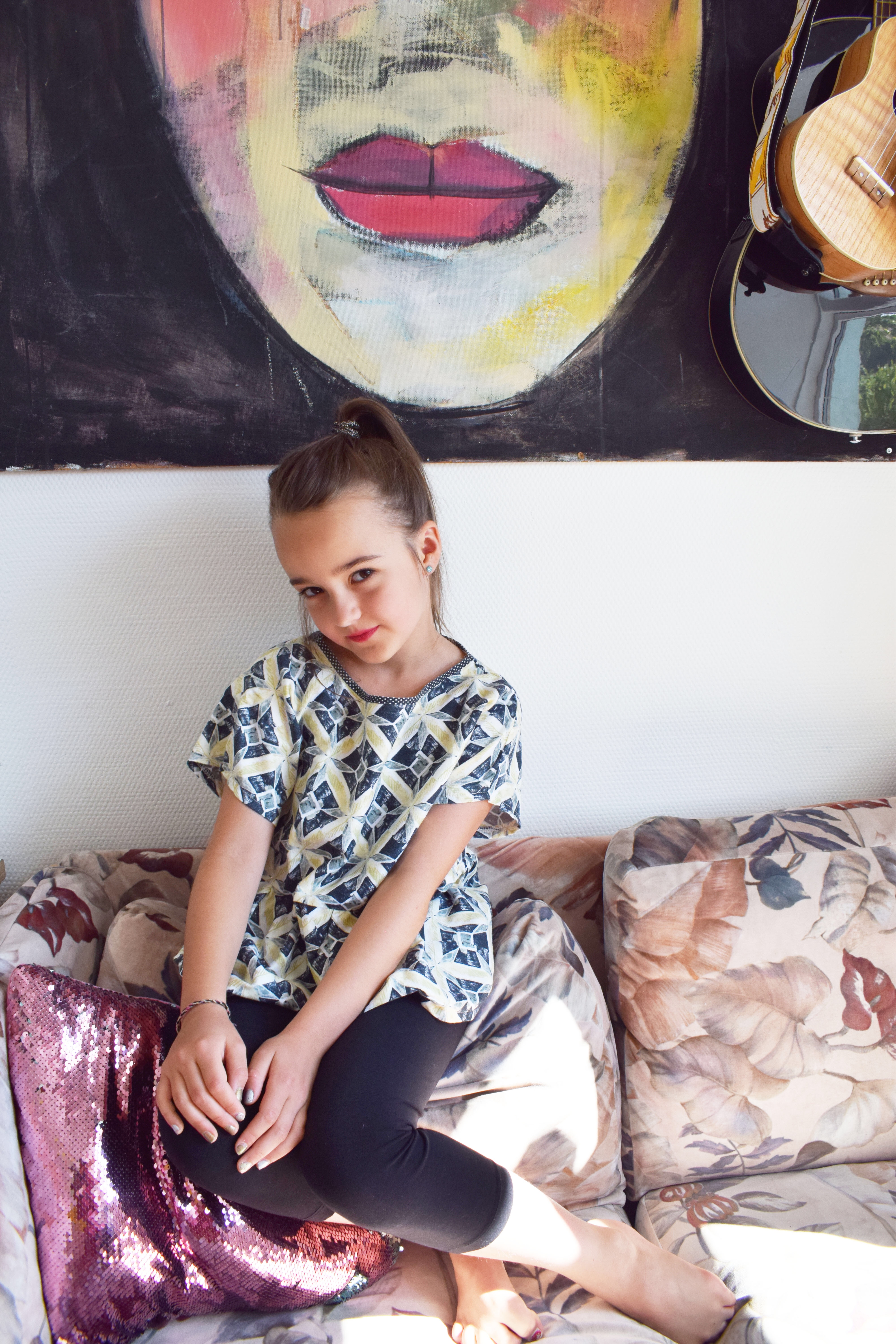 In all my maxing out in so many areas I try to do some sustainable sewing once in a while
Who does not like making something that's seems a bit more sustainable  by doing some conscious fabric shopping, buying second hand, and then refashioning or sustainable sewing in stead of making from scratch. I know I do.
I have a favourite thrift shop – and its called AVV! I have been coming there since I was a teenager and for a few lucky months I even worked in their communications department. That was an awesome and dangerous place, and I shopped a lot of materials for refashioning.
I was visiting there with a friend not too long ago and we shared a sack. A small sack filled with clothes is approximately 10 pounds, and a large one is 17 pounds. Cheap and good.
We both got clothes that are ready to wear. I got some pink faux leather from a vest. Lots of dresses to alter a bit. T.shirts to print on. Really just good stuff.
Yay – thrift shopping
This is me being excited for all the good bargains (and meeting one of my old colleagues..)
I often buy nice duvet covers from AVV since they are awesome to sew from. So many meters of material and often in cool or retro prints. Last year I made me and the girls the matching polkadot dresses out of a duvet cover. A boil wash and then it´s fabric good to use.
And zippers! Cool retro zippers.
Refashioning a duvetcover to a blouse – the sustainable sewing way
This year I have made Roxie a sweet blouse in the ruffled style that I can see I have made quite a few of this Summer. She really likes it – and obviously likes the modelling too. I am so lucky that they help me show off what I have made of handmade clothes.