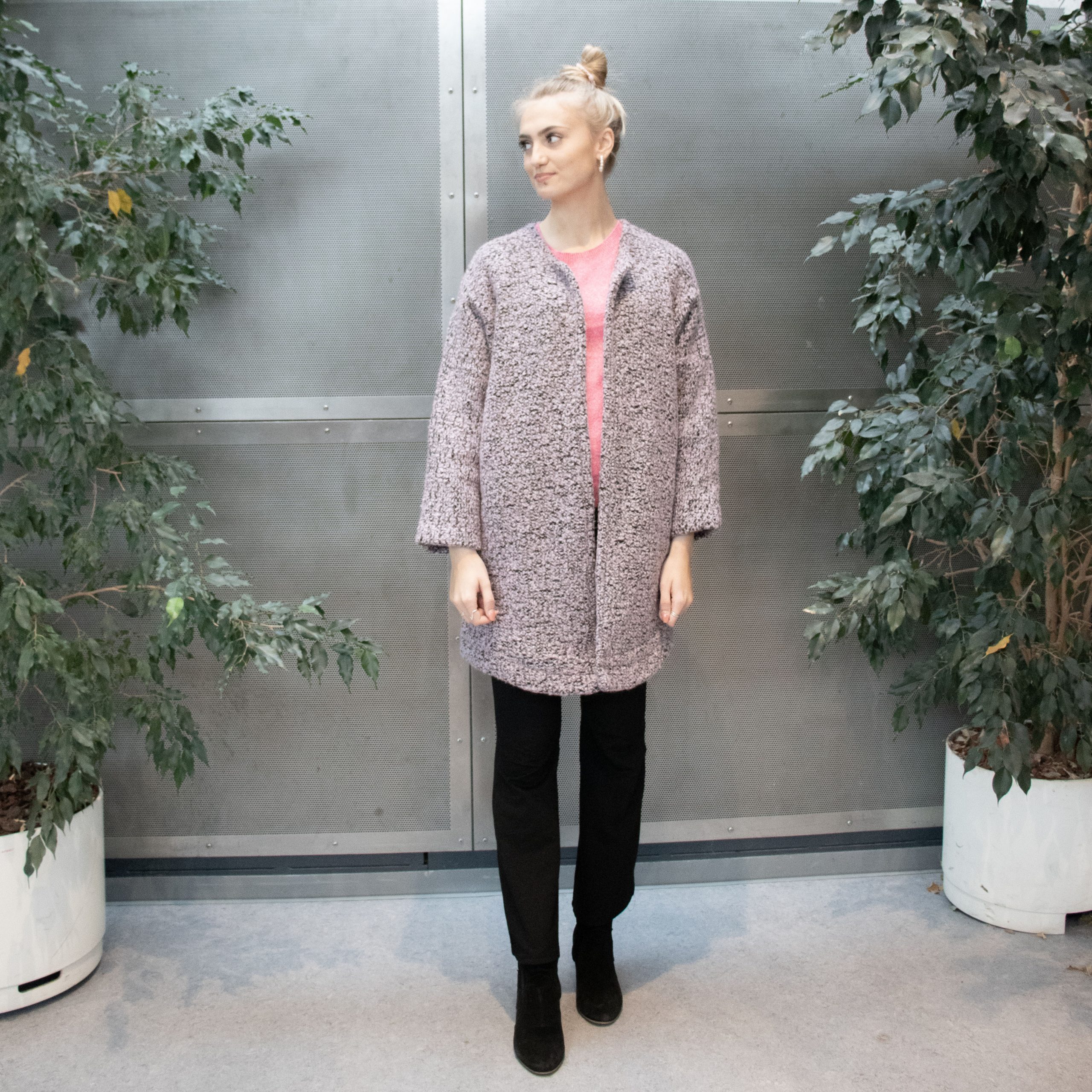 A coatigan is always cool – I mean warm..
I found this lovely boucle fabric and the lining for the DIY coatigan on one of my trips to the wonderful Schøneberg shop.
The fabric has a lovely colour and softness.
Right now the coatigan is hanging at my office at the University College where I have my day job, which is sometimes really cold. That means I always have something warm, cosy and stylish to wear there when I am roaming the halls and the classrooms doing lectures, since the weather is now too cold to use it outside as a coat. The lining is also very soft, so it is a real pleasure to wear.
DIY coatigan
I made it as an attempt to make a DIY for a homemade coatigan that I could show here with a brilliant DIY step-by-step-guide. It did not turn out as perfect as I would have liked it, so therefore there is not a ready guide for it yet. But I thought it would be fun to still put on some photos of the process. The lining also turned out to have a bit more stretch in it than I thought, which made it need quite a bit of redoing and fixing, so I better start from scratch and try to make another version some other time. It was also a good reminder to me, that even though I can do many things very quickly and simply and still be perfectly happy with them, it is not always the case. Sometimes things takes time or a round no. 2.
But even though is was not perfect for a DIY guide, it is still more than perfect for me to wear. I love it.
I have one photo of myself wearing it, for the other I had a very pretty girl I know help me. It looks gorgeous on her, but she is luckily very easy to style clothes on, everything looks gorgeous on her.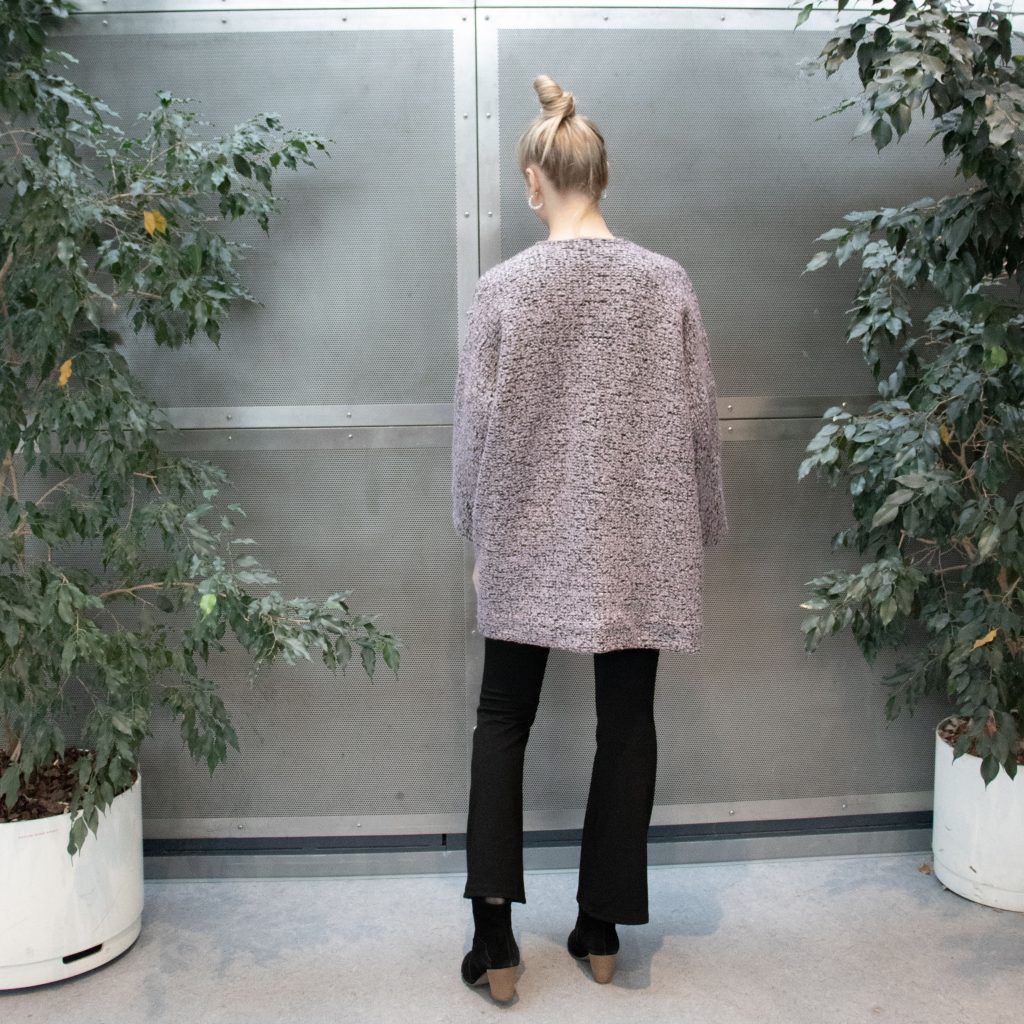 So now I am just looking for some new soft fabric in the same style, so I can have another go with a better and tested version of the coatigan.