My love for Christmas kitch bling
As you might have noticed on my last post I really, really love fun christmas ornaments – also of the retro and vintage christmas kitch kind . They are quite different in style and there are way too many to hang from the ceiling on the hanger with branches, so I wanted to do something else with it.
I found some different styrofoam wreaths in the panduro craft shop and they were the perfect object to place them on.
How to make the christmas kitch bling hold up
All the little things are attached with either string or glue from the glue gun. So far they have not fallen off. And I really hope they won´t, but you never know with glue guns. It is not the strongest type of glue in my opinion, but you can sit and work with it for a while without getting a massive headache.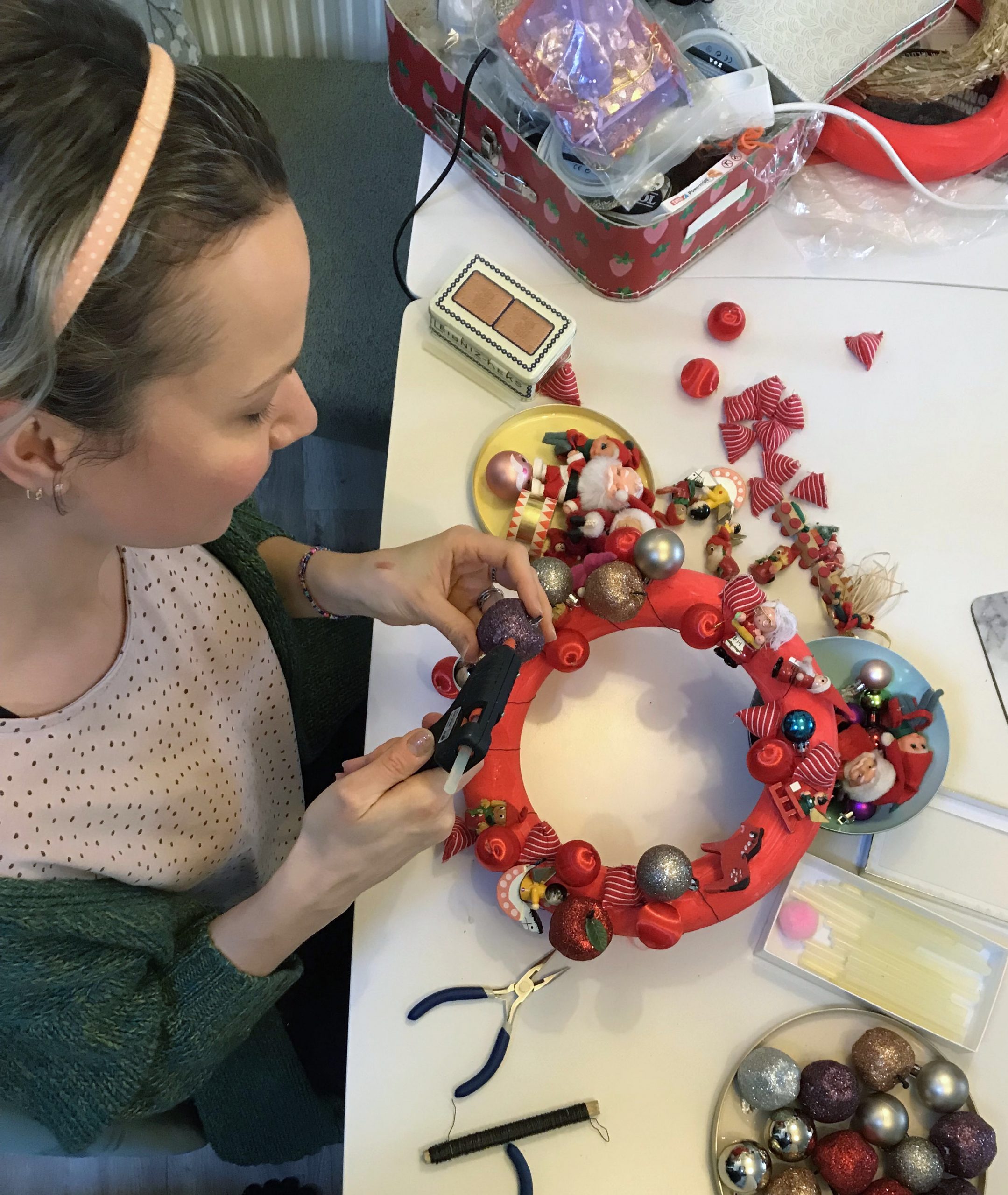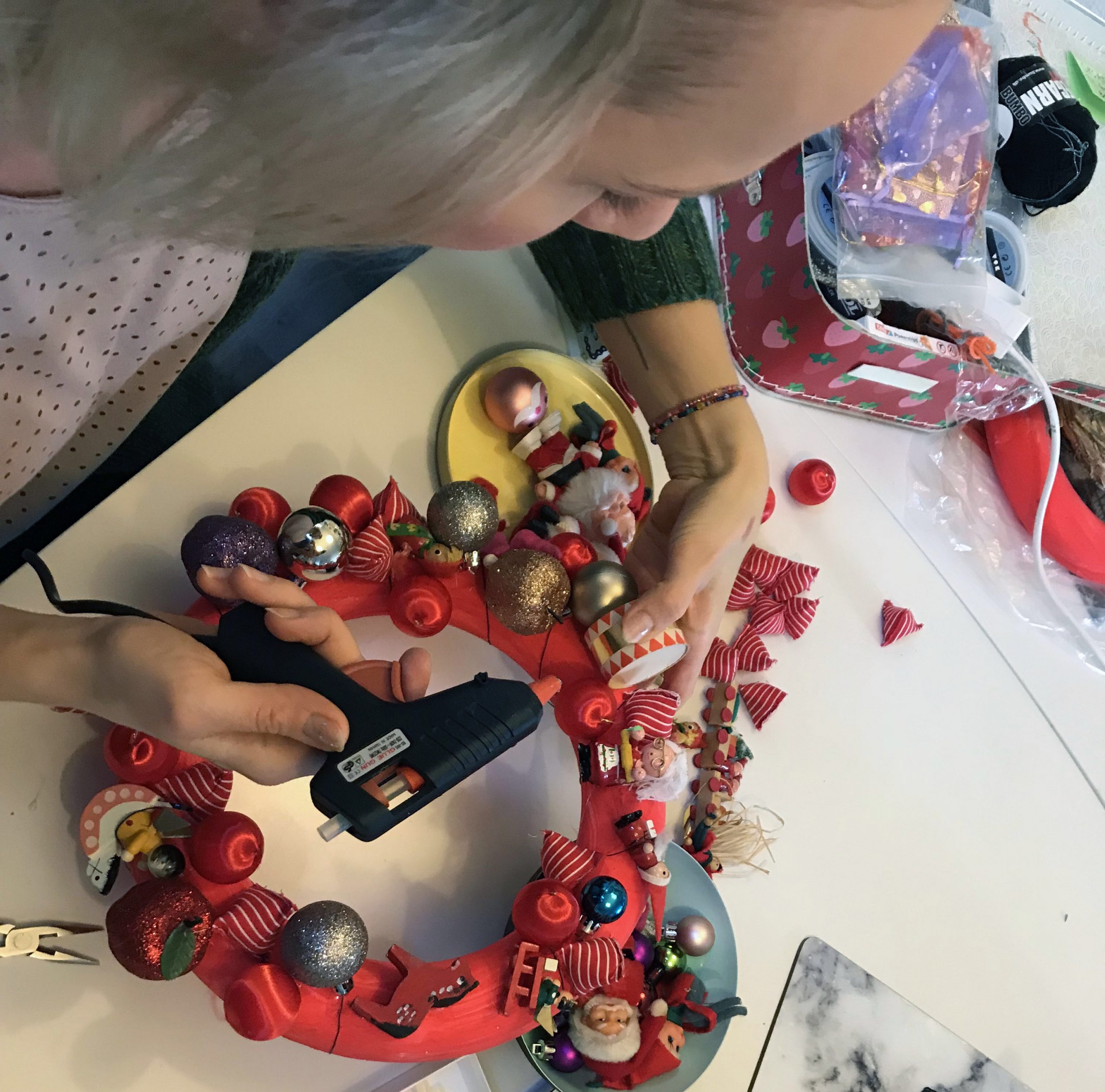 Max it up on the bling
Those christmas wreaths of christmas kitch are not a christmas decoration for the minimalistic. But I love that they never get boring to look at, and that so many of the ornaments come with a memory from either my grandmothers or some fun trips to the thrift shops. They are fun statement pieces, totally unique and for the quirky christmas lovers.
They make guests in our house stop and look, and often people notice things that they remember from their own childhood christmasses. And then I just like to mix up things, that others would not think of combining. That is always fun. You can see how some people really think, that they are just too weird a decoration piece, but that is just fun for me.
This year me and the girls have been working on some new wreaths that I hope to show you later. Perhaps I will try to get them featured in some of my favourite craft magazines next year. They are a bit more simple, but still fun and crafty. And lots of glue is still involved.
For more christmas inspiration check out my pinterest board here or on the blog here.