I have done another set from the sewing book.
It´s a matching set – so beautiful and gran-like in the best possible way. Can be worn with the top in or out. The waistband is a beautiful glitter elastic from Stoffstil, so it´s quite alright to show off. I love glitter.
The fabric is another woven viscose from Stoffstill, no present – I just bought it cause I love the quality and pattern, and it´s a dream to wear in this lovely warm summer weather that we now suddenly have here in Denmark.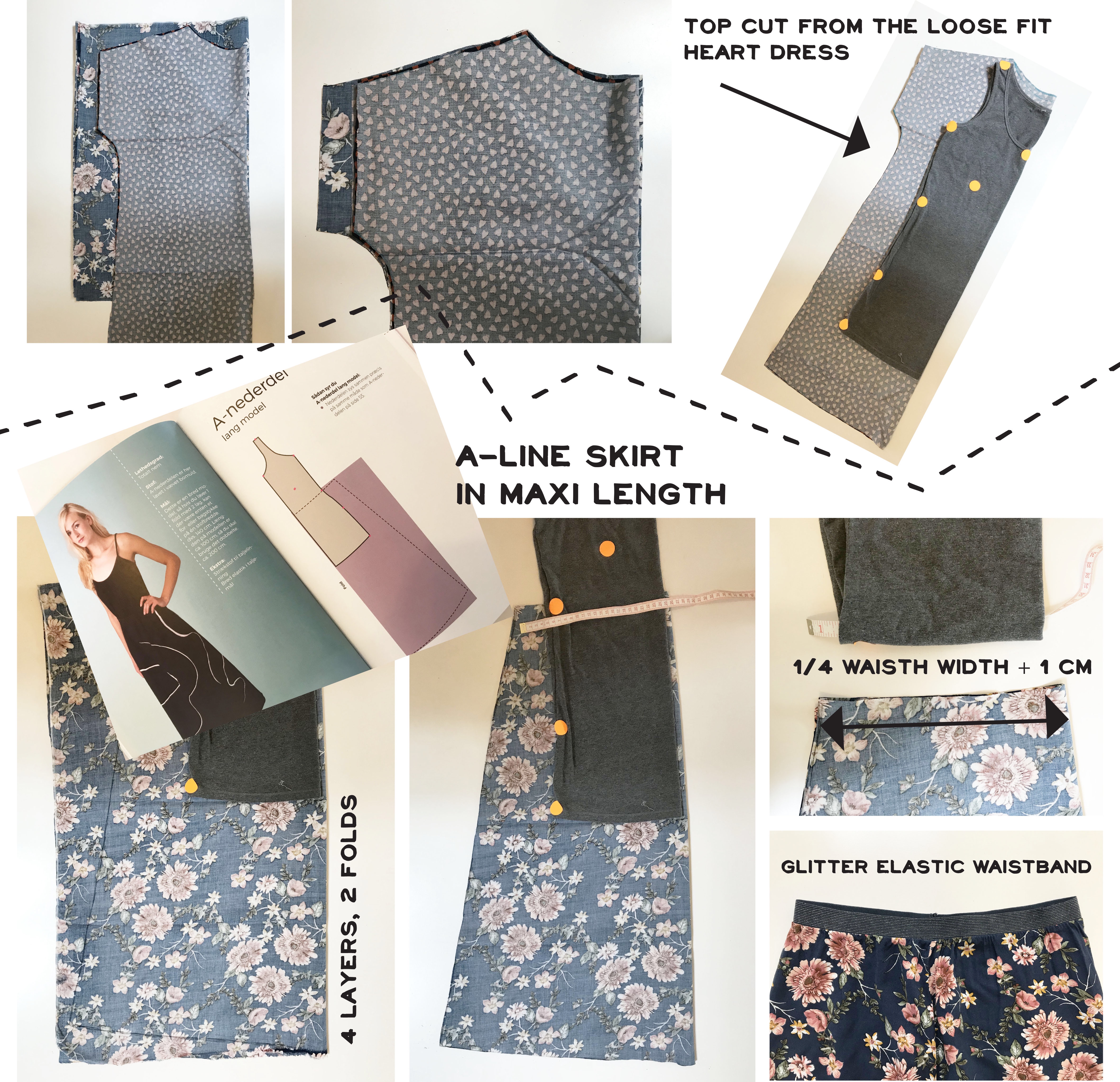 The top is made super quick from the pattern to the loose fit dress. I cut it quite short to make a boxy feel to the blouse.
The skirt is from the long A-line model. Not entirely floor length, but a nice midi length.
(I know I wrote maxi on the overview, silly me..) The midi is quite the fashionable length at the moment, and even though I refuse to be a slave to fashion – I just really like it! It´s so relaxed and chilled, just a fun length. And you don´t fall and trip in it, like I sometimes do with maxi length skirts..
I am a dork !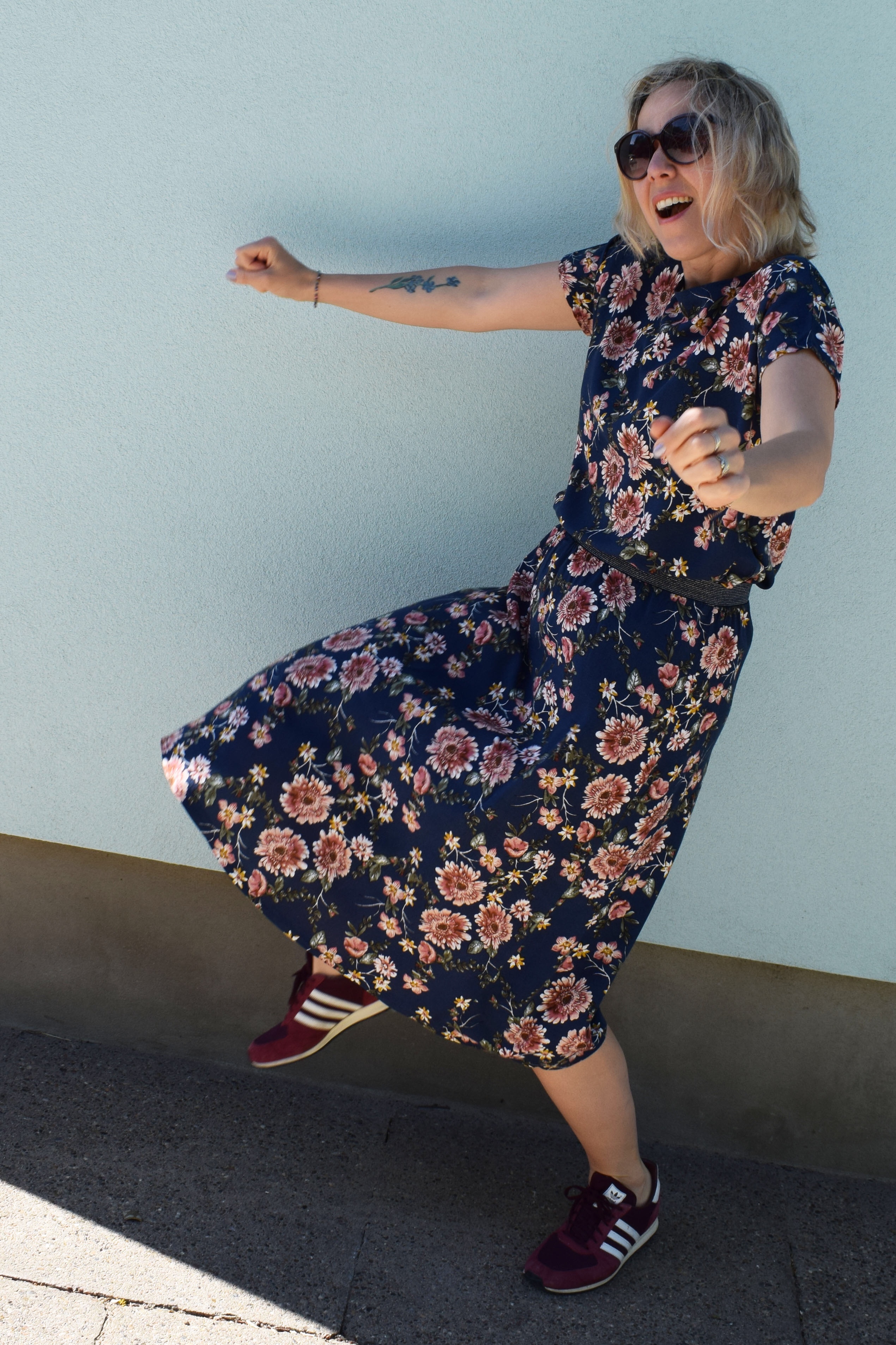 See just how comfy and nice it is..
For Danish readers you can buy the book here. The discount code is still here: karoline
That gives a 20 % discount and free shipping until the 1st of August