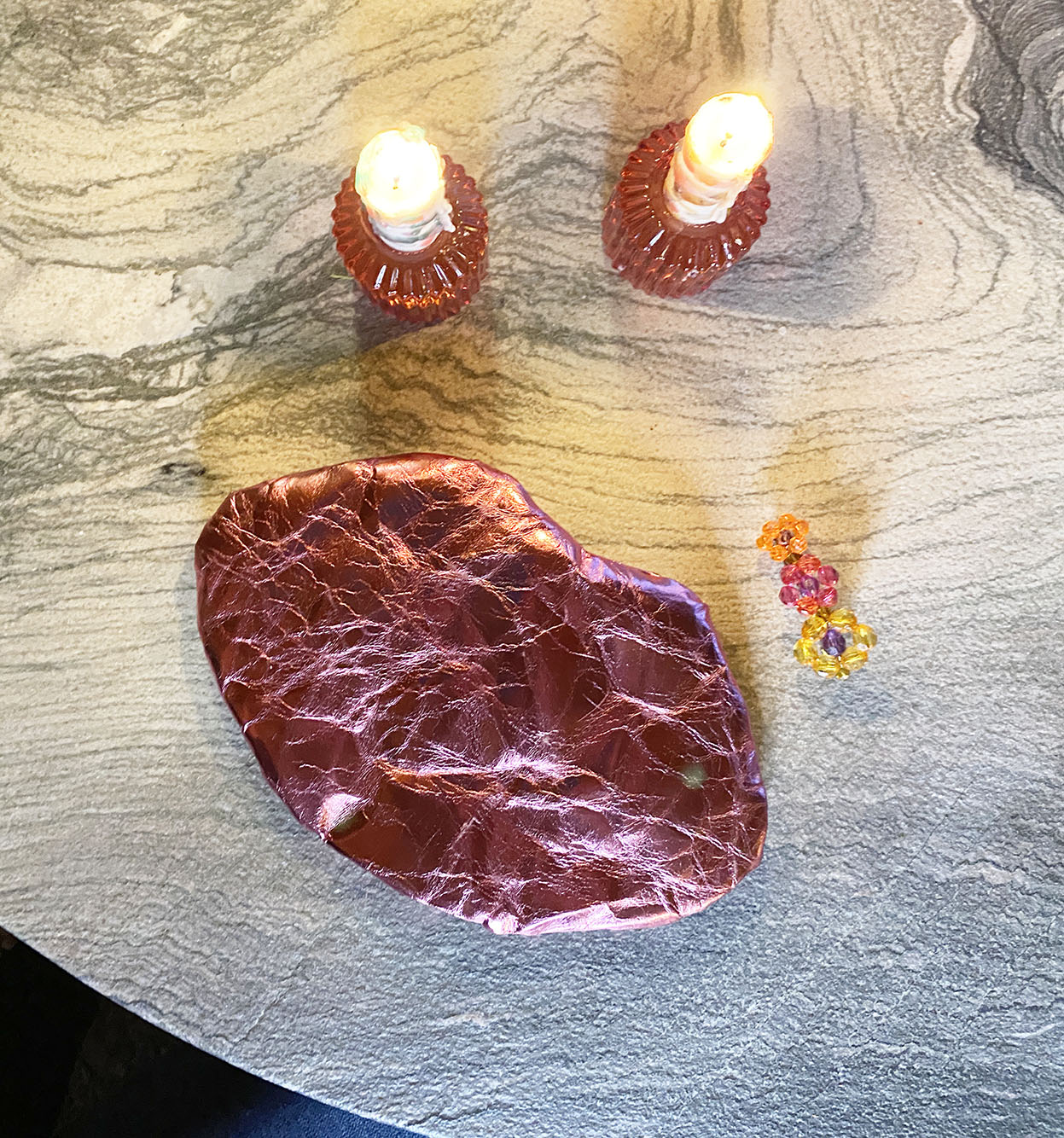 Pap fab lips purse project – a cool and different project
Do you like fake leather? Do you like cardboard? Then I am sure you will like Stoffstil Pap Fab!  In danish cardboard is called pap, so I think that must be where the name is from..
Anyway, the material is a stiff material with one color on the front and another on the back. I have chosen a Pap Fab that has a shiny pink surface on the front and a brown card board one on the back. A very cool contrast.
I have made several little purses with it before, some of them with a gold front for a tutorial in Simply Sewing Magazine, so his time I wanted to make a project that was a bit different.
The tutorial is also here on Youtube.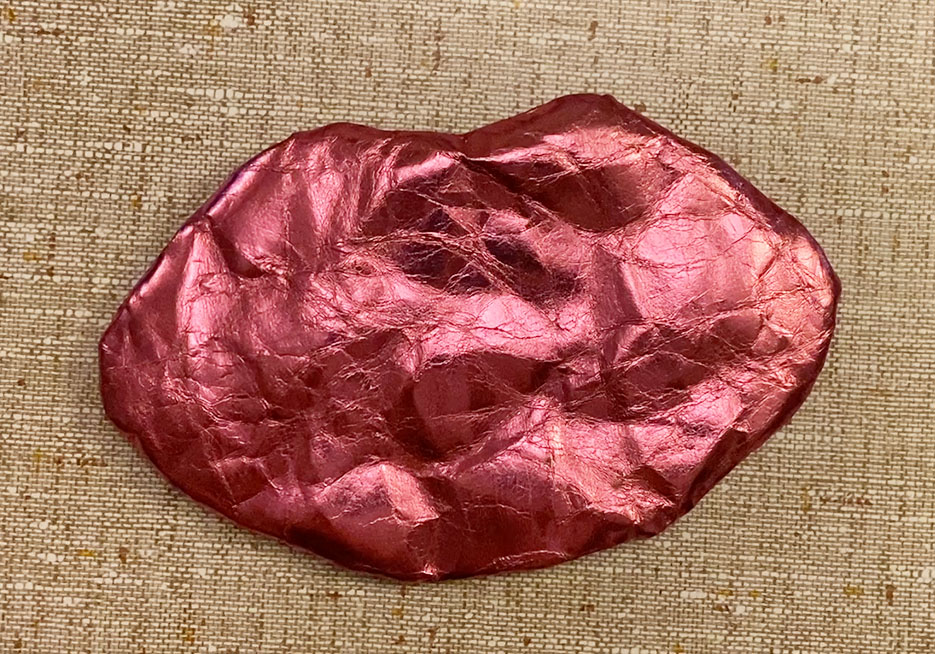 What you need for and how to make the Pap fab purse project
You need two pieces of pab fab in the size of Pap fab purse project. For this it was going to be a set of lips.
I drew a mouth shape and cut it out from some paper.
Then I cut one of the pieces of pap fab in two horizontally and put in a zipper to bring the two pieces together. I added some pap fab to the ends of the zipper to make it a bit longer as well, before sewing it in place.
Then it was time to cut the mouth shape from the two pieces of pap fab. Draw around the paper and add a little bit extra for seam allowance.
Place the two pieces of pap fab on top of each other with the front of fabric facing in towards each other.
Make sure to have the zipper opened now, since the purse will be sewn shut.
Sticth all along the edge of the two pieces of pap fab.
 Opening the project
And now comes the hard bit. Opening it and turning it out to front. this is hard work, but do not worry, you will get there in the end.
Finally, the purse is opened and you have quite a cool statement piece. You can wash the purse in water for a softer and crinkled look as well.
This material is great and so different. I really love it.
Kisses, bye!