I have this amazing friend – my best friend from when I was 13. We have been through a lot together, and because she lives in London still, I miss her very much.
Her way of dealing with my cancer has been to take on pretty much every Race for Life in London she could find. Which means she has been raising money, running her pants off, and will continue to do so – all this summer. For me!
No way of saying how that makes me feel, apart from very grateful,  fuzzy and warm in my heart.
I just found out that there is a run the week when we are in London this summer, which means that I can run alongside her. Or huff and puff and stumble alongside her. But anyways, how great is that going to be! She has done all this to fight cancer, to raise money, to support all the victims and survivors,  and then I can actually take part too. It´s going to be awesome.
Fuck you cancer, we are coming to get you.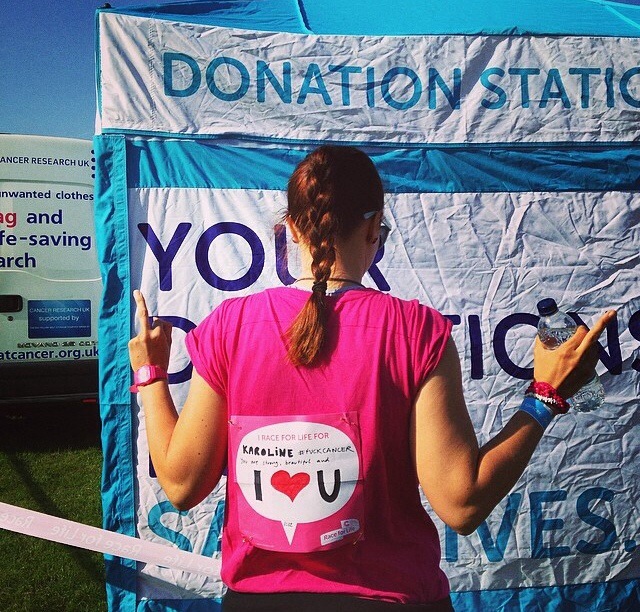 My homegirl – running for me.