Simple no-pattern quilt coat – the DIY is out on YouTube now
This is a long video compared to my recent ones, but I tried to take a bit more time and show you more of the process. It was quite a fun long project to edit since some of the clips had gone missing. Oh well, I hope it still makes sense. I am sure it can give some kind of inspiration on how to make one yourself.
I have made a few of the coats with quilts I have found in the thrift shops, but this time I actually wanted to make the patchwork pattern myself with some different fabric remnants I had. For the lining I used some finished satin quilting. It is quite thin, but works well with this type of coat, and makes it super light. Some quilt coats weigh so much if they are padded with heavy material.
How to make the coat
I found a lot of blue and patterned leftover cotton fabrics and made squares. The squares I cut up in triangles and then stitched together. The long fabric bands in solid blue colors are good for stitching the squares together, but it could also be cool to make the pattern of just the squares. Or just plain colors. Perhaps only crazy patterns? There are so many options on how to make this design your own.
The pieces are drafted from another old coat I had.
I used some quilted satin lining and spray glued the lining pieces to the outer pieces to keep them together when quilting. I just made almost random lines, up and down, but someone with more attention to detail could make something great as well.
The finishing was made with bias tape. I love bias tape! It makes everything so easily covered and neat-looking.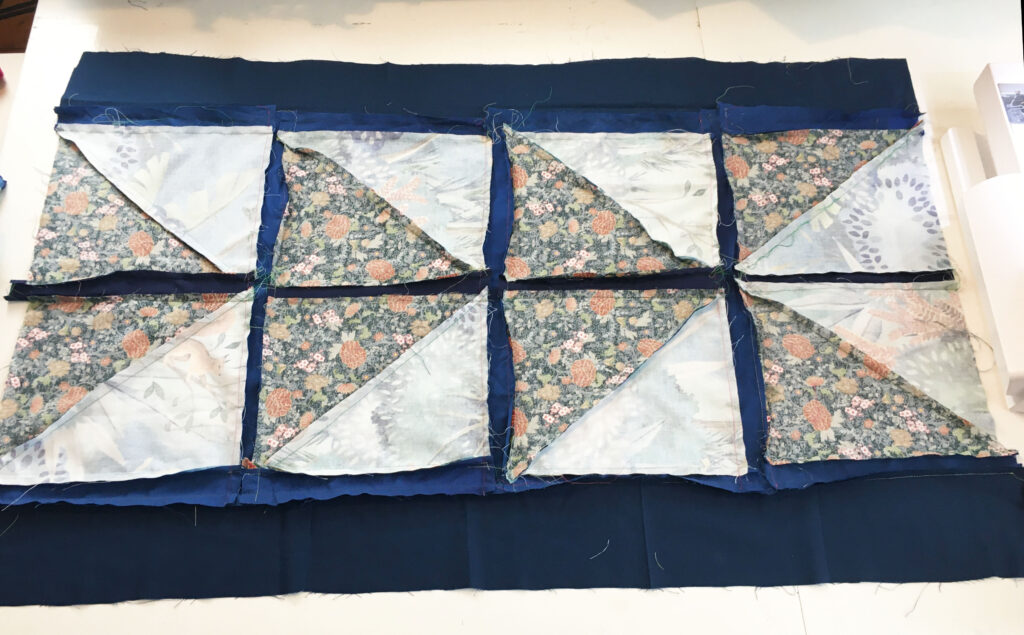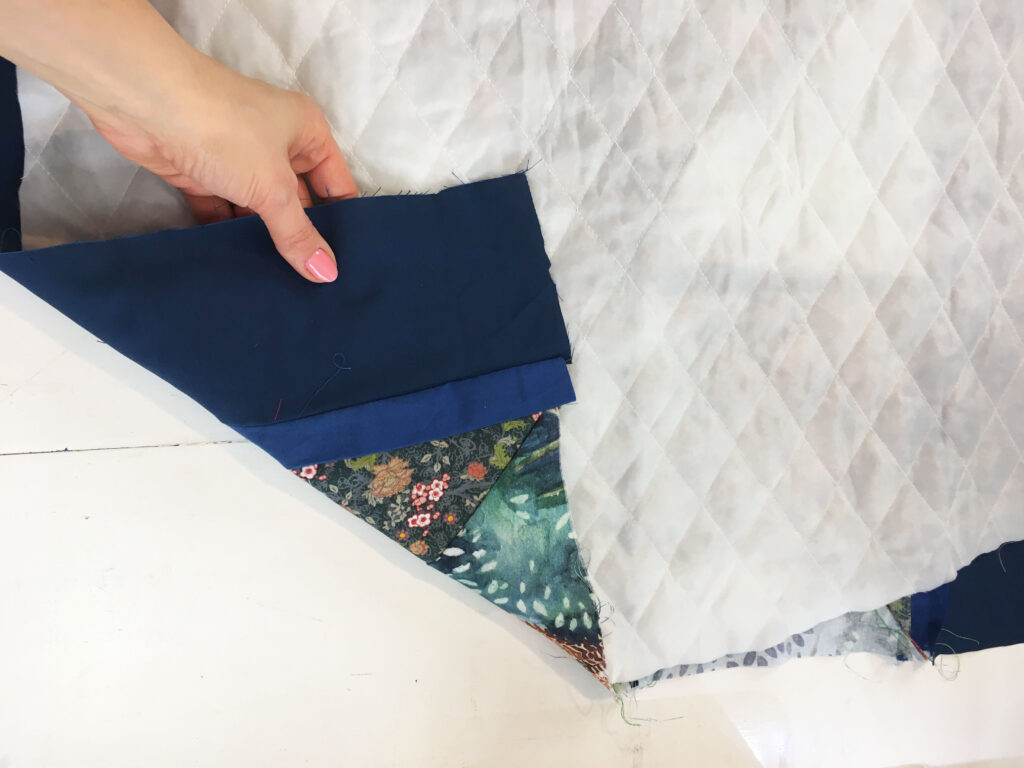 Simple no-pattern quilt coat – the StyleHacking way
It is the around the days with my StyleHacking sewing book coming out internationally – and that is so exciting. You can find lots of ideas and techniques on how to makes clothes in the book, and with this tutorial you can also see how to make the fabric. I love creating clothes this way – it is so fun and easy. And I really hope a lot of sewing beginners also will think so.
Enjoy the Freestyle no-pattern StyleHacking patchwork quilt coat!