Fabric and elastic for the glitter skirts and culottes gifted from Stoffstil
New fabic for new ideas – and culottes
Earlier this summer I was sent some great fabric from Stoffstil. It has been put to good use, and I have made several items from this very sheer and shiny drapey fabric among them the faux wrap skirt and culottes.
How to make the culottes
I made some quick culottes measured from a pair of Jolinas leggings. Cut with a fold in the side seam so there was hardy anything to stitch together. Just the center seams and the inner leg seams. Then a cool glitter elastic tape on for the waist, and they were done.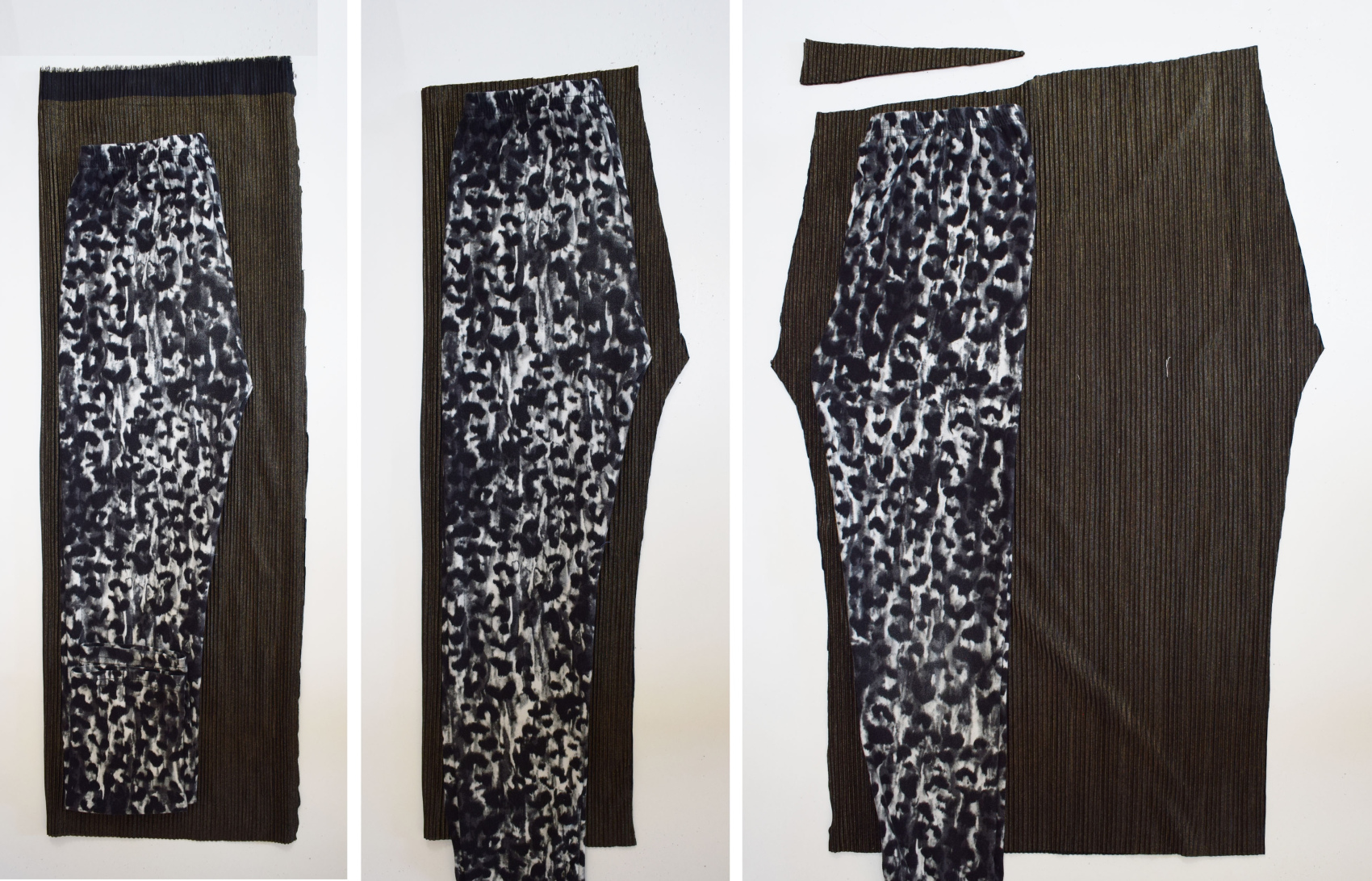 The girls really like them, and I will use this method again. For stretchy fabric it works well.
The fabric was also great for the faux wrap skirt.
I also made two faux wrap skirts for them in the same fabric and also with the elastic tape for the waistband. I made them the same length for both of the girls, so it is slightly longer on Roxie, but she enjoys it that way. It is her fancy skirt. I might show that DIY later on.
As these photos show they also enjoyed wearing them on one of our cozy holiday trips to Aarhus. Roxie had her set on with the banana tee and the culottes for the first day of school today. Then you just know, that you have made something good when it gets chosen for that!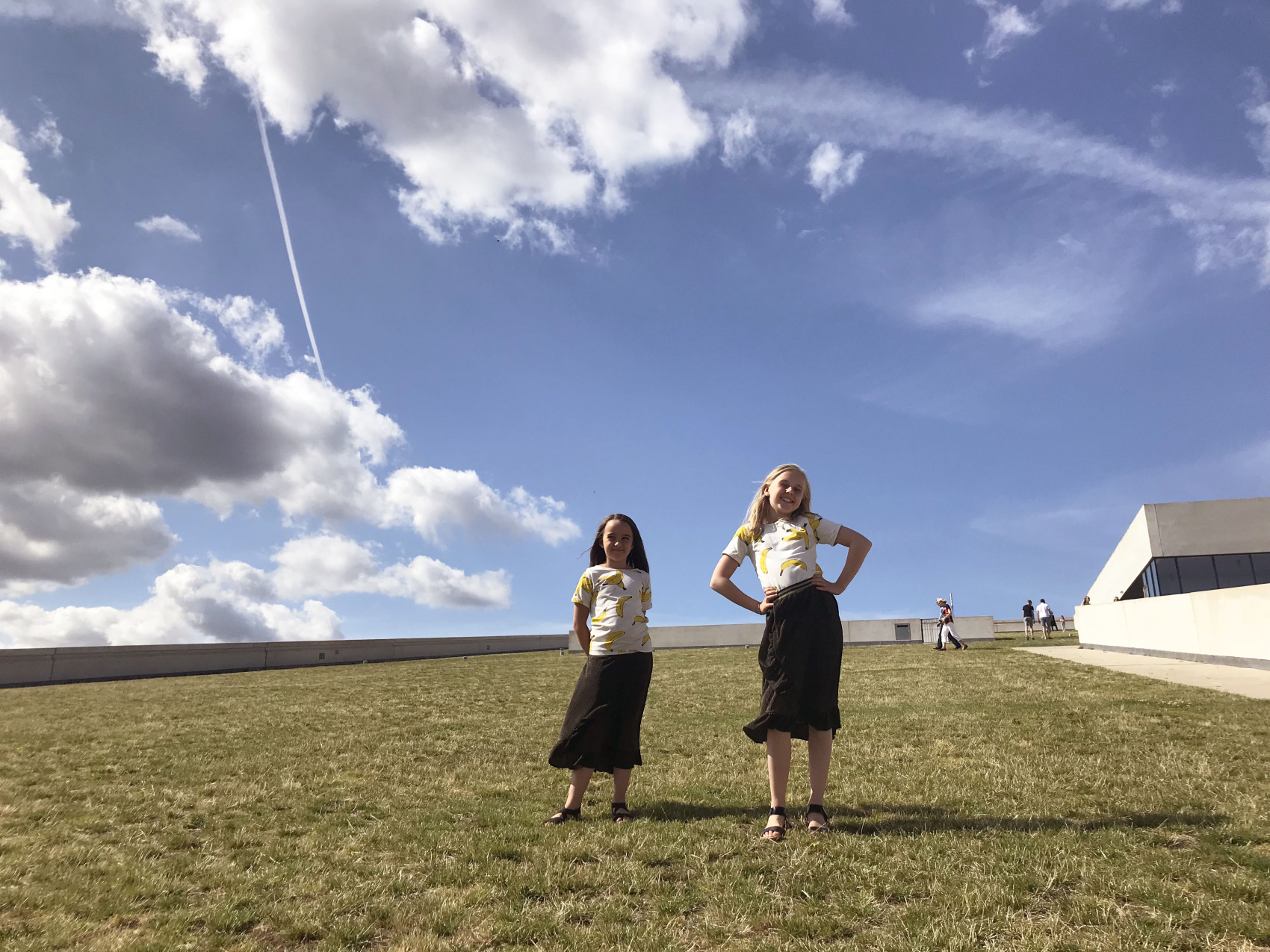 The fabric and the style matches super well with the banana tees that I made in the Spring, also with fabric from Stoffstil.
So awesome testing out fabric and DIY-patterns this way. Thank you for the fabric Stoffstil!