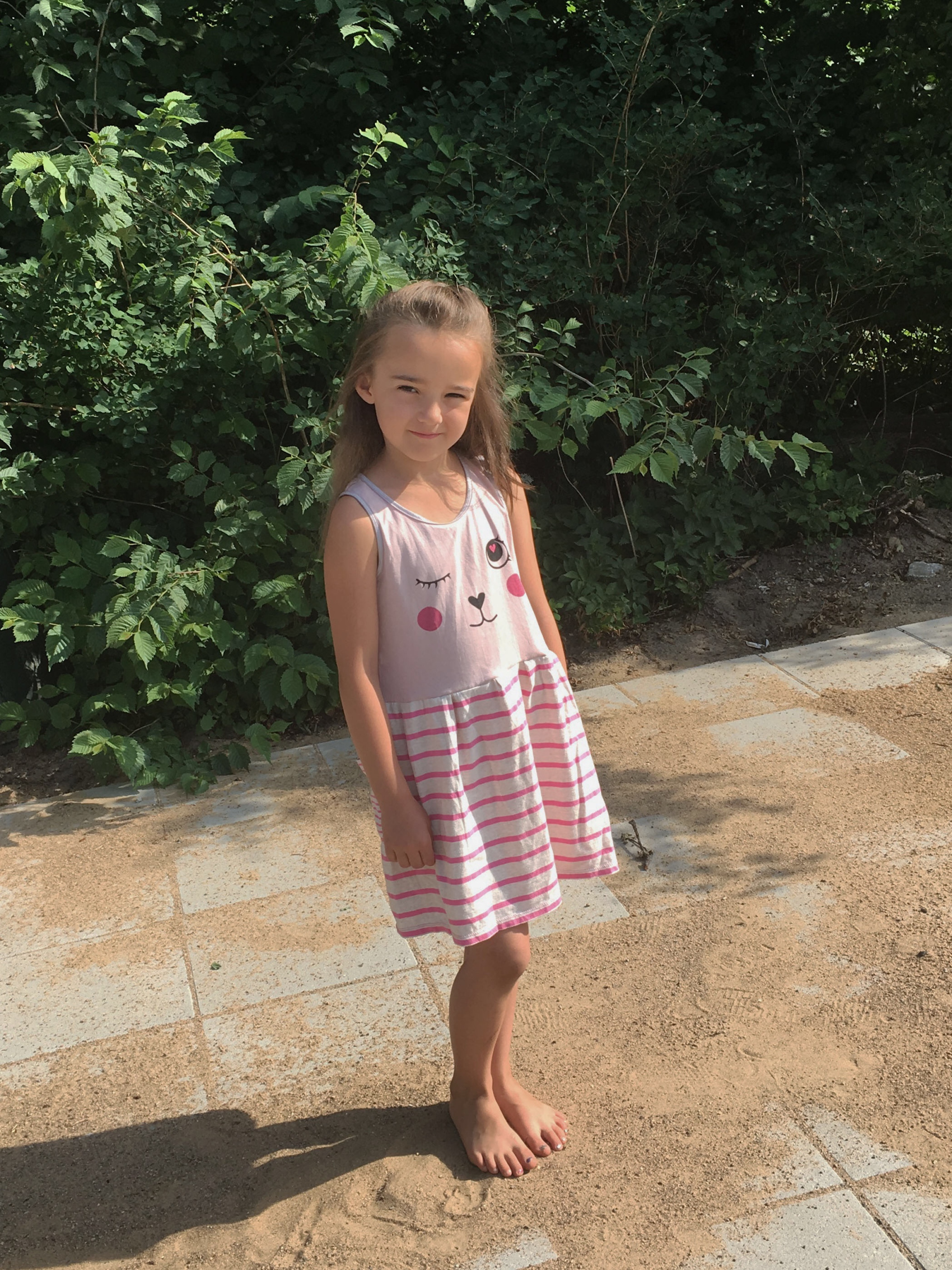 This is actually a project from last year – and so looking at the photos I can´t stop thinking how little Roxie looks.. She has grown like crazy this year.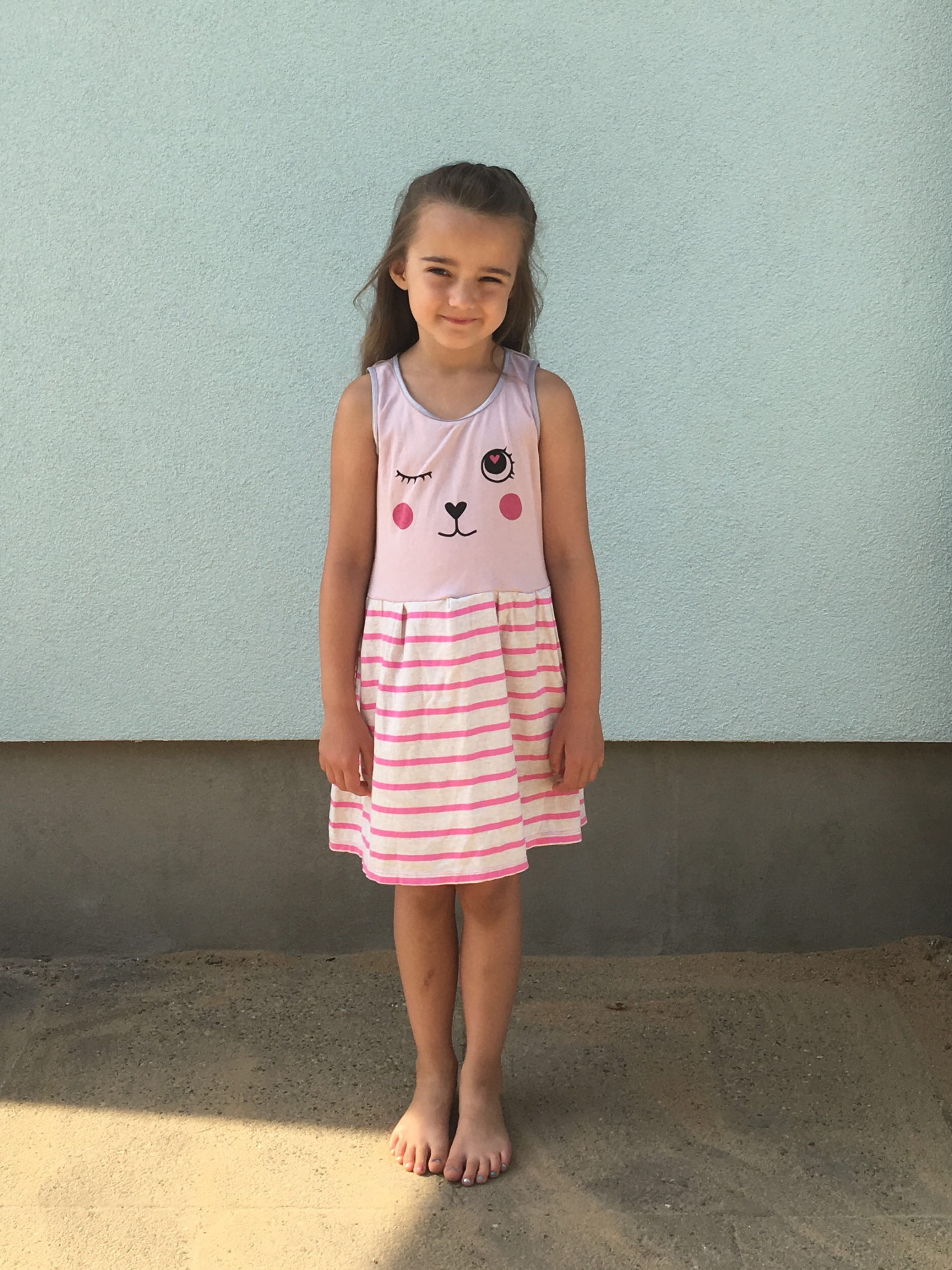 This dress is super easy – made from two tops. One vest that Roxie had worn that had gotten a bit too short, and a top that I had bought for myself in the kids section at H&M. But it never really fitted me. Probably because it was from the kids section..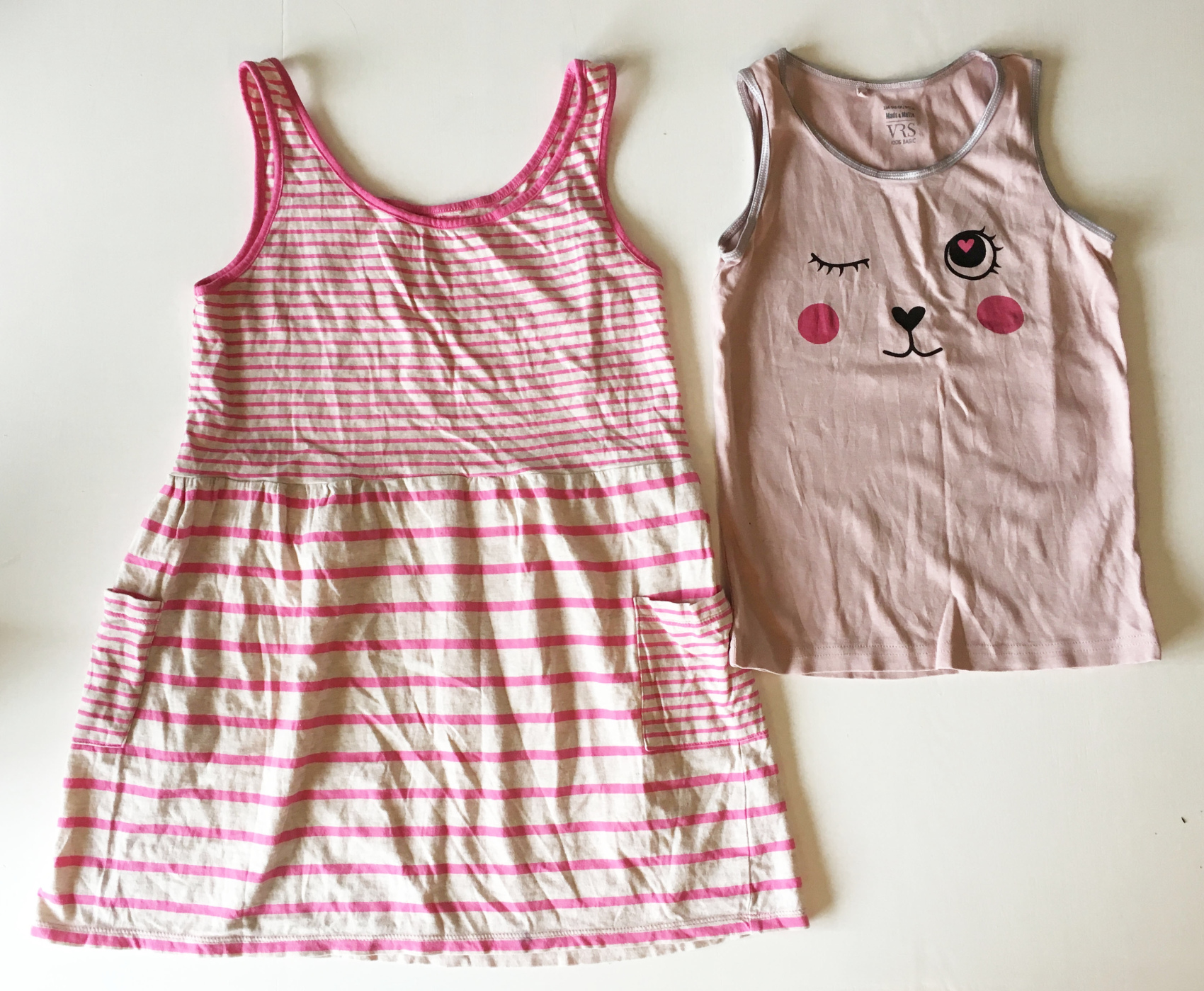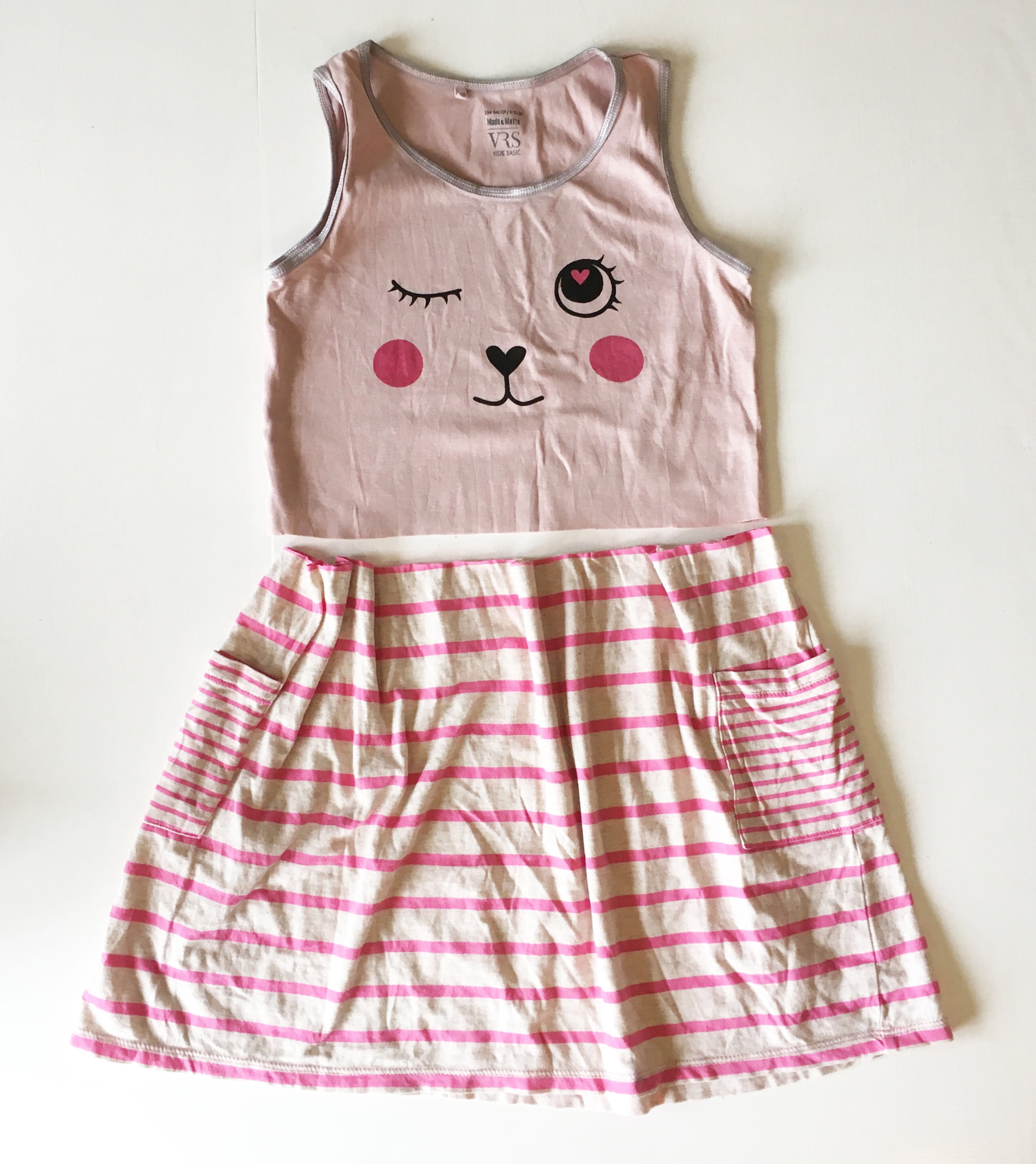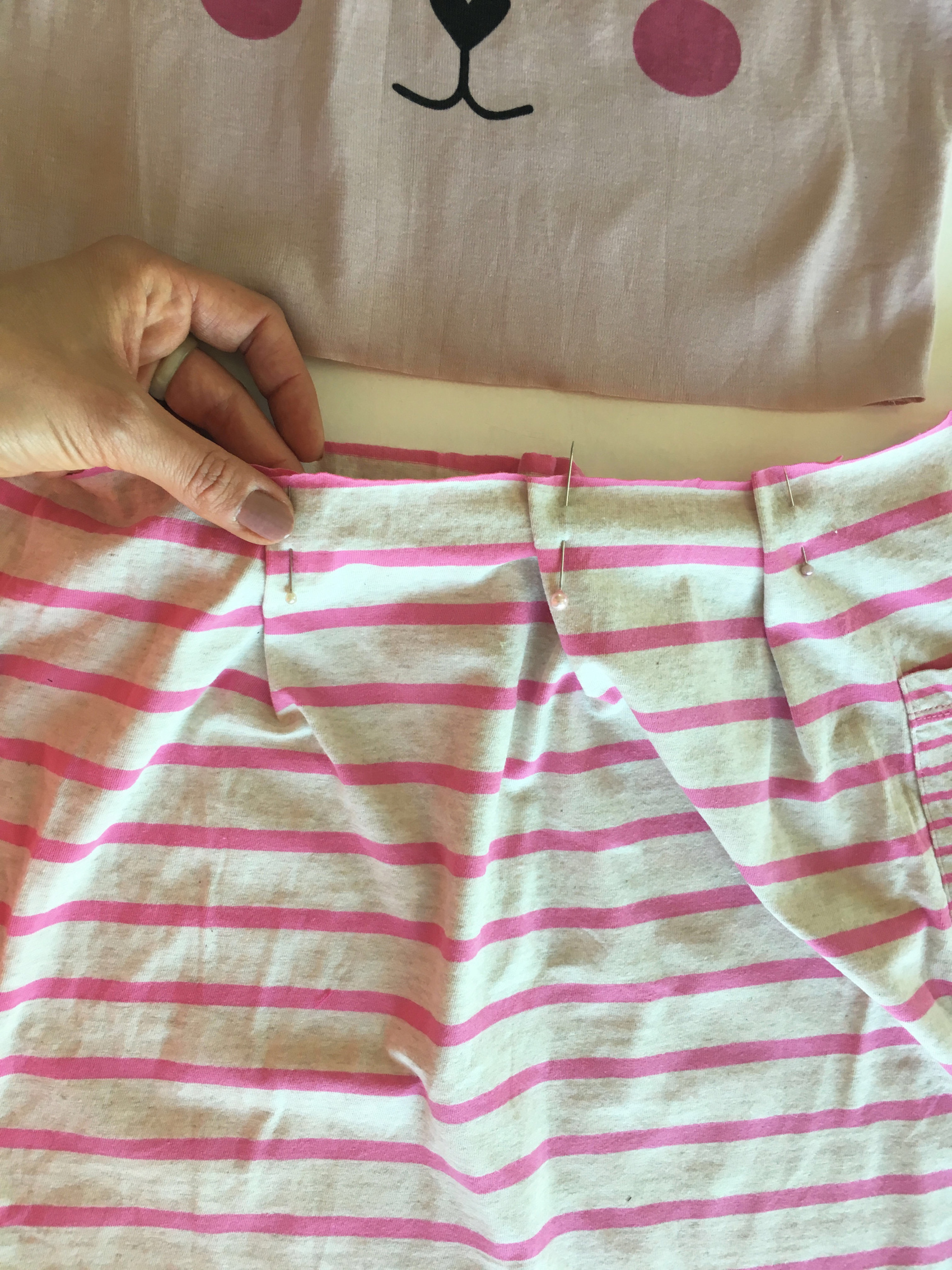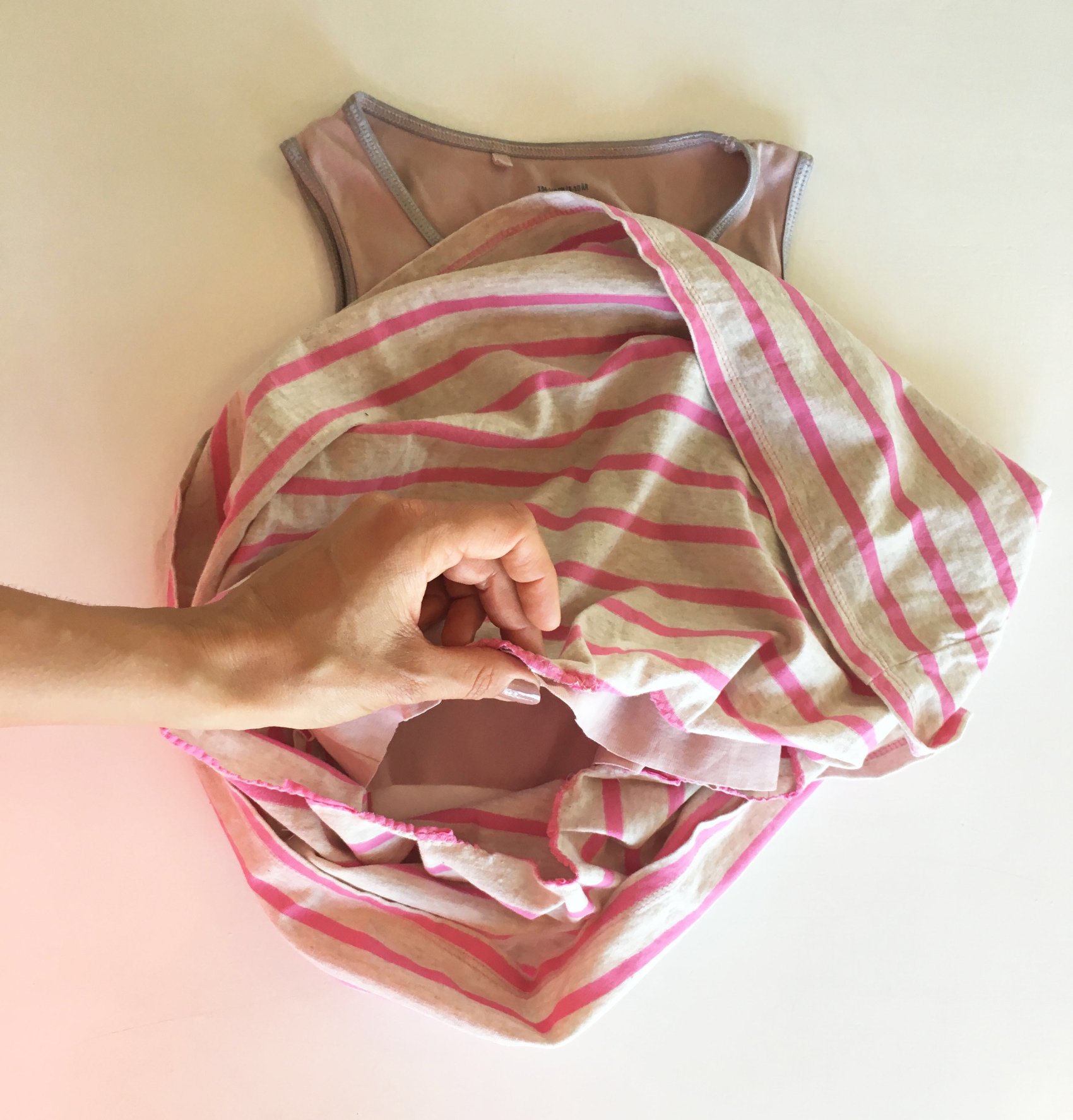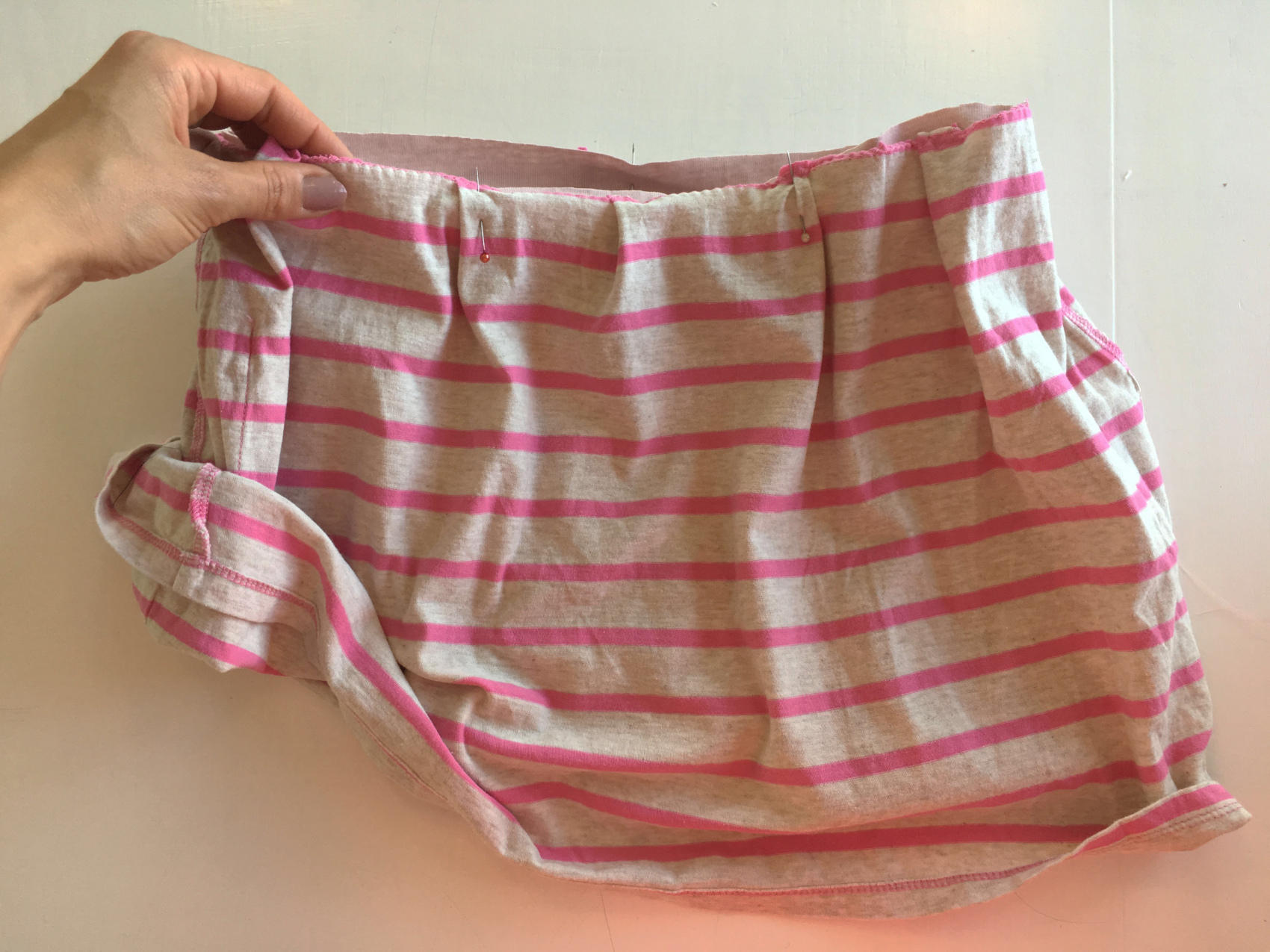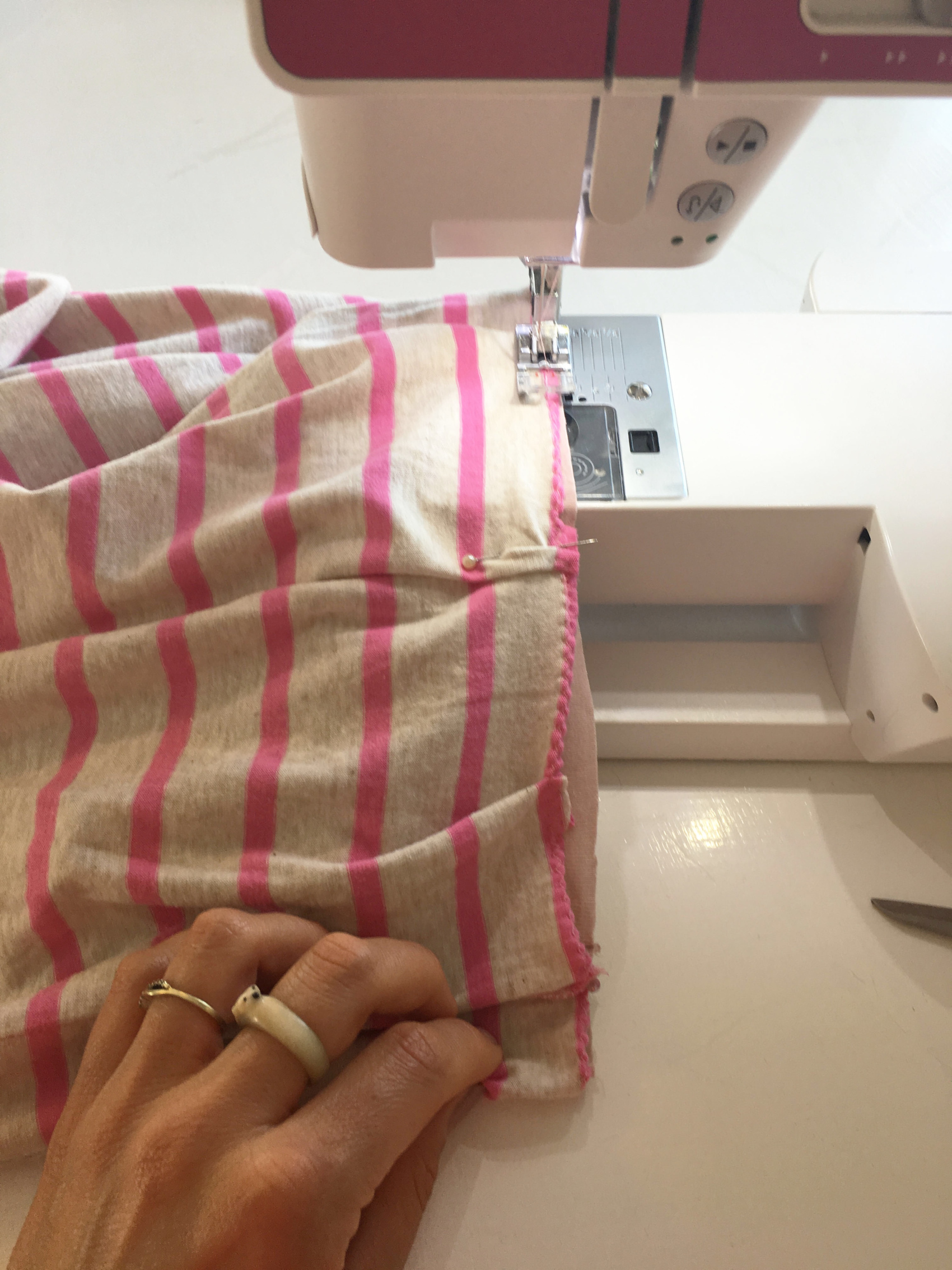 I cut the bottom of one of them and the top off the other and simply stitched them together while gathering the bottom part to make a bit of ruffles. A super quick make.