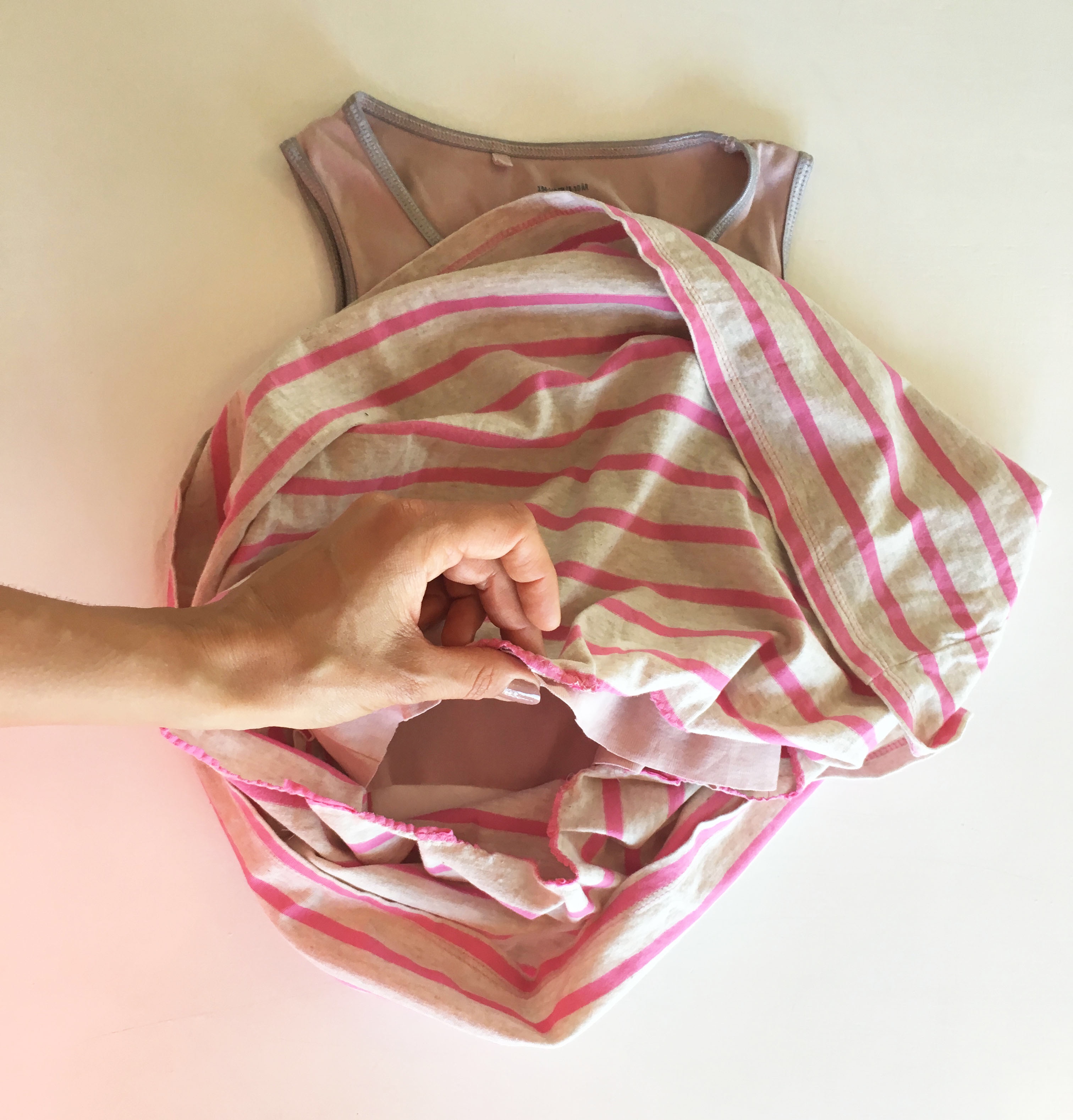 Refashioning two tops for a cute dress
This is actually a refashioning project from last year – and so looking at the photos I can´t stop thinking how little Roxie looks.. She has grown like crazy this year.
Time is so strange when it just goes so quickly, and you really feel it when the kiddos grow out of their clothes. Finding old clothes in the wardrobe that used to fit them, always makes me surprised as to how tiny they once were.
This refashioning dress is super easy – made from two tops. One vest that Roxie had worn that had gotten a bit too short, and a top that I had bought for myself in the kids section at H&M. But it never really fitted me. Probably because it was from the kids section..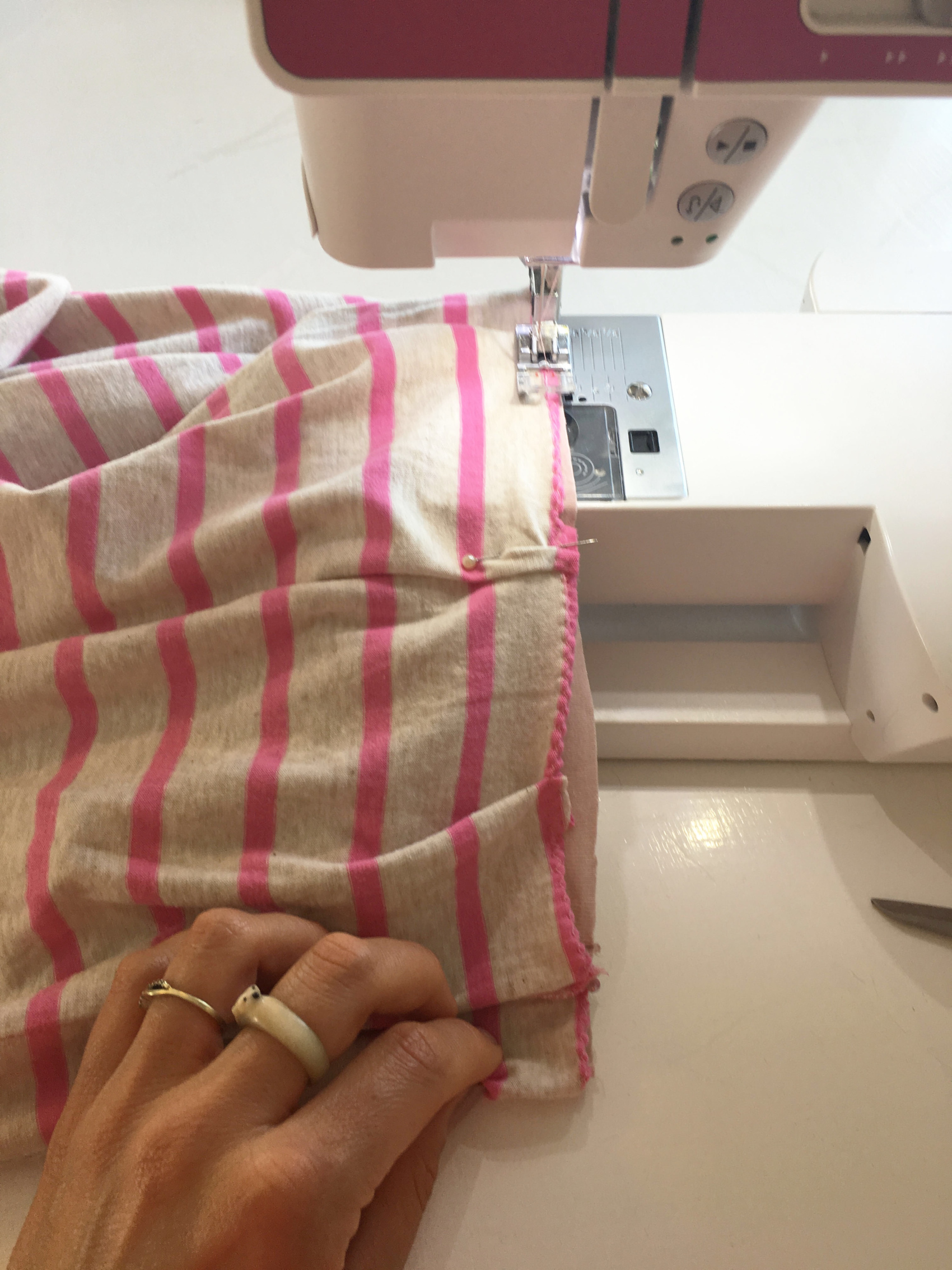 How to make the project
I cut the bottom of one of them and the top off the other and simply stitched them together while gathering the bottom part to make a bit of ruffles. A super quick make. Just make sure to get the ruffles from the bottom part evenly distributed around the top part.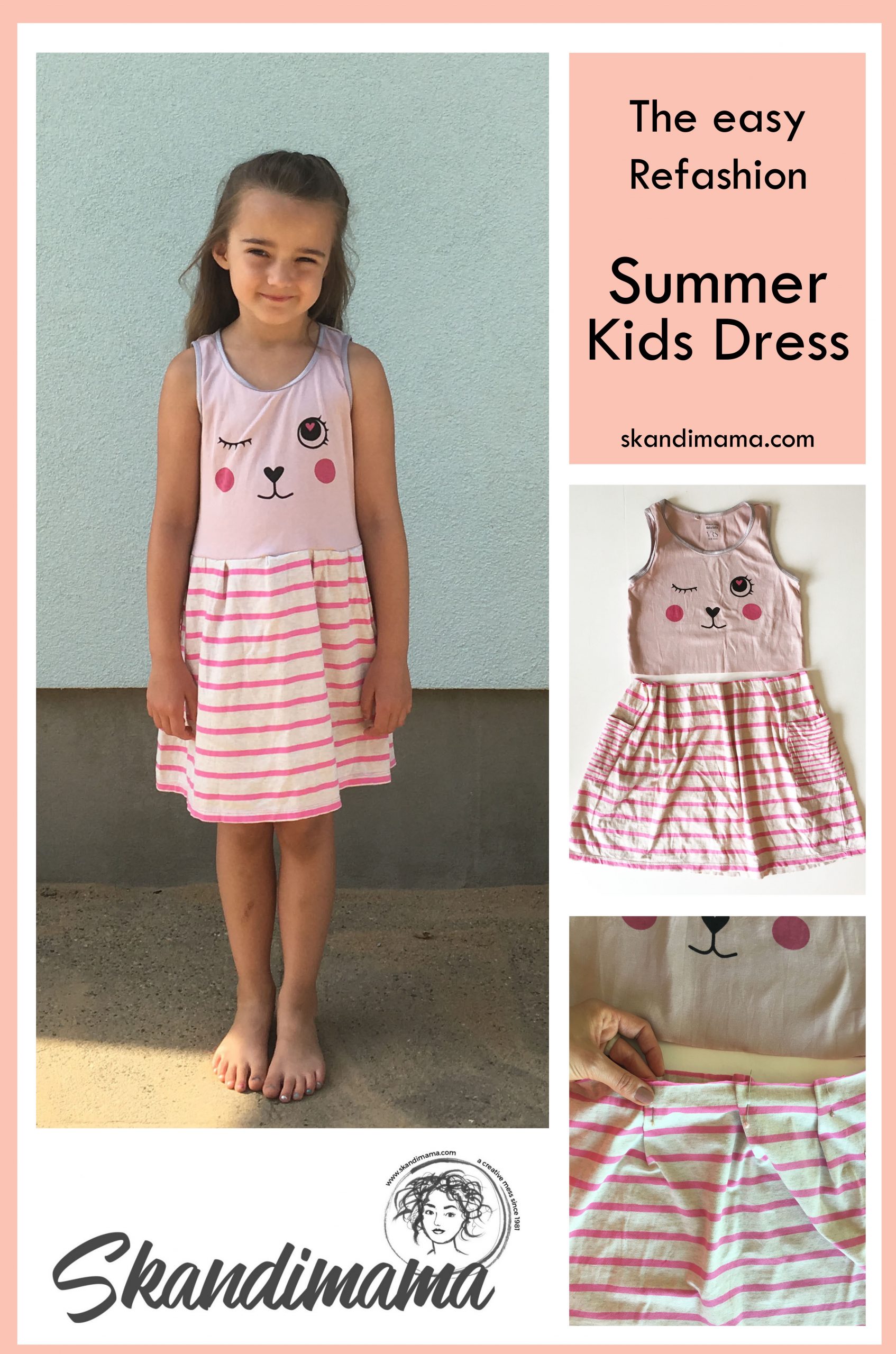 If you are interested in more refashioning ideas you can always check out the category here on the blog or on pinterest, where there are so many good ideas for refashioning.
I love refashioning for a more sustainable option when sewing and making. It is so easy to go crazy buying new and wesome fabric, which I also do. But I sure love using clothes and remnants of fabric that I already have lying around.
I sometimes do workshops on refashioning and upcycling, and I love how happy my students are to work with thrifted or old textiles. It just makes me happy.