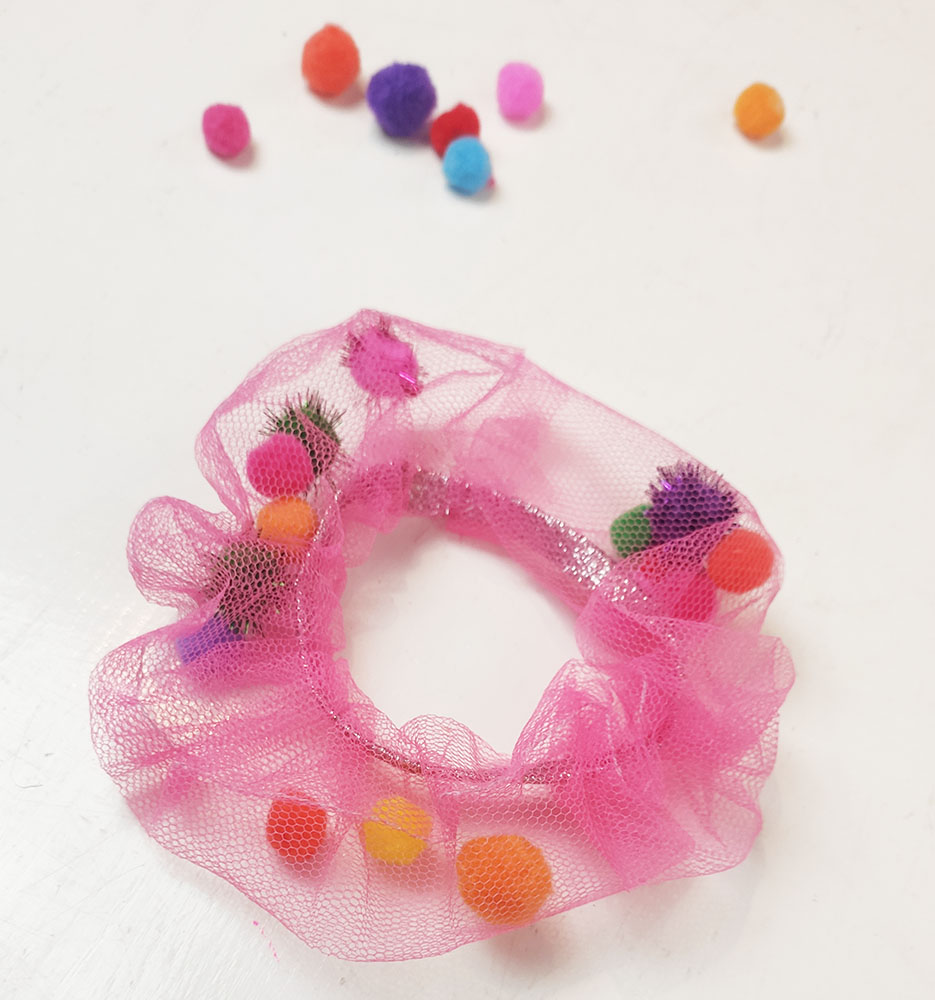 Tulle pompom scrunchie DIY
Tulle pompom scrunchie DIY – always cool for yourself or a  present
I have made a lot of scrunchies in my time, and even though I was one of those who thought they were never going to come back ins tyle ever, when they did, I made some more.
They are always good as a scrap buster and with two girls  – and one man in this household with long hair, they get put to good use.
But this time I am not using normal fabric scraps but tulle – something I have not thought of or seen before, even though I am sure I am not the first to get that great idea.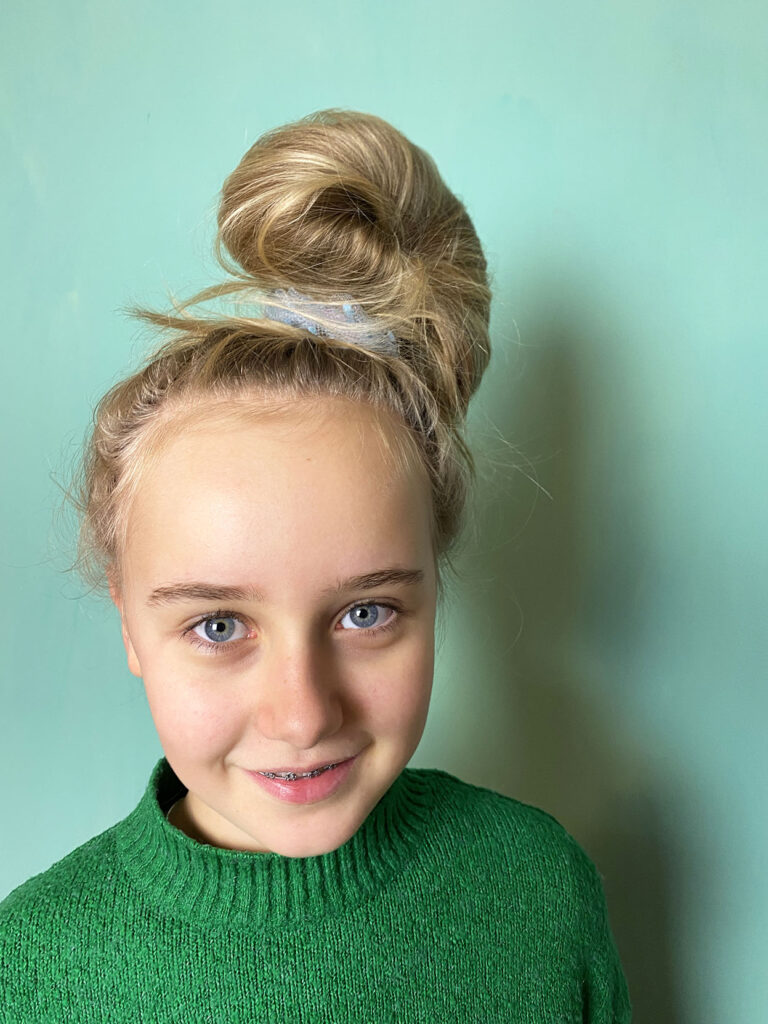 How to make your own tulle pompom scrunchie DIY – the stuff you need
I have made two versions of this Tulle pompom scrunchie DIY and you can see both of them here on YouTube.
You need two long pieces of tulle for both of them as well as some elastic that will hold your hair. For one of them I also wanted to put some miniature pompoms inside, and that works really well. Looks so cute.
You sew the long piece of tulle together to make a long tube, turn it out to front and put the elastic inside. For this it is good to use a safety pin, that will get the elastic through really easily.
You sew the elastic to a circular piece as well.
There are many ways to finish the scrunchie, and the way I prefer is the super quick way of putting one end of the tube inside the other end, fold the edge of the other tube end 1 cm in towards the back and then stitched it close. You can also hand sew it for a more neat and perfect result.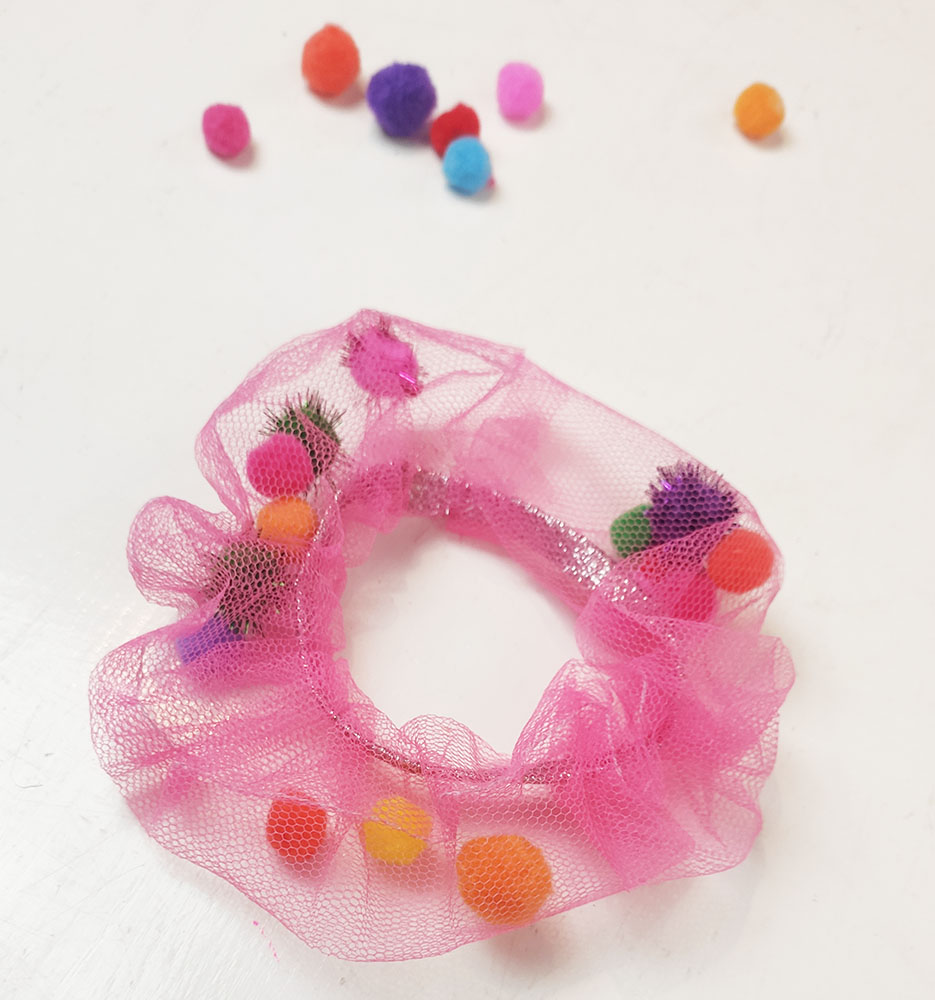 Be adventurous in your sewing
Making these two crazy scrunchies reminded me of something important – to be adventurous in my sewing and take chances to make something different and unconventional occasionally. It was a fun project and they turned out so cute.
I hope this Tulle pompom scrunchie DIY inspires you to make something fun too. If you need more creative ideas you can see them here.