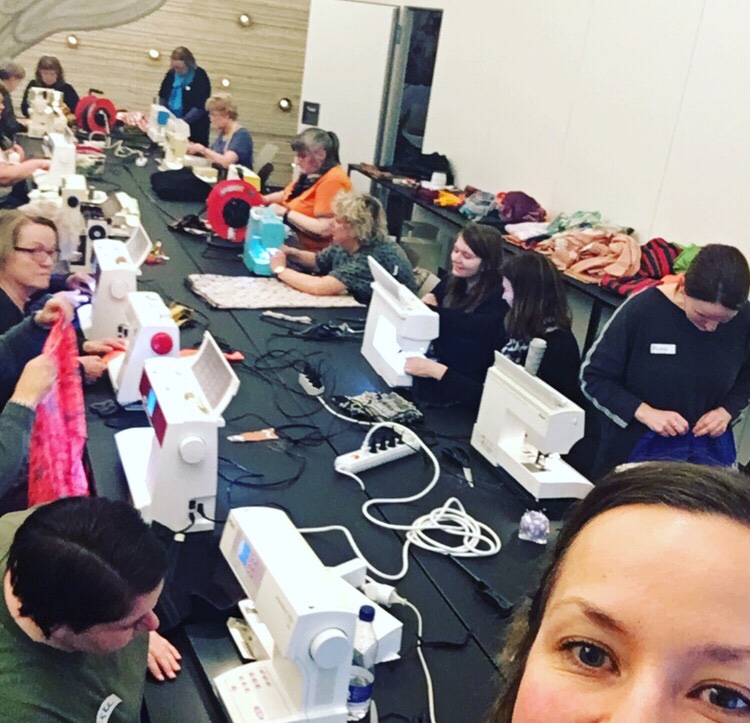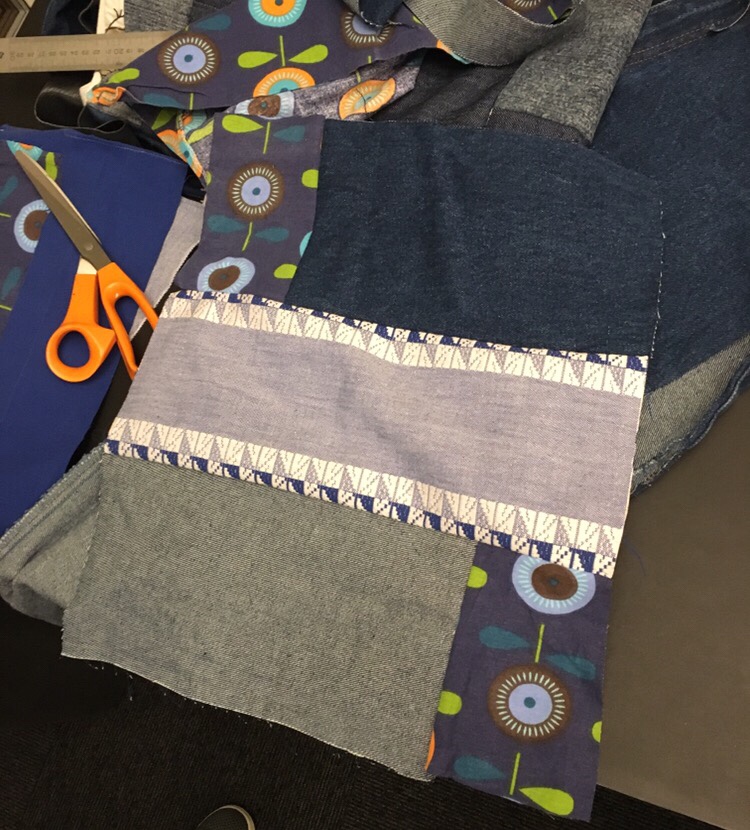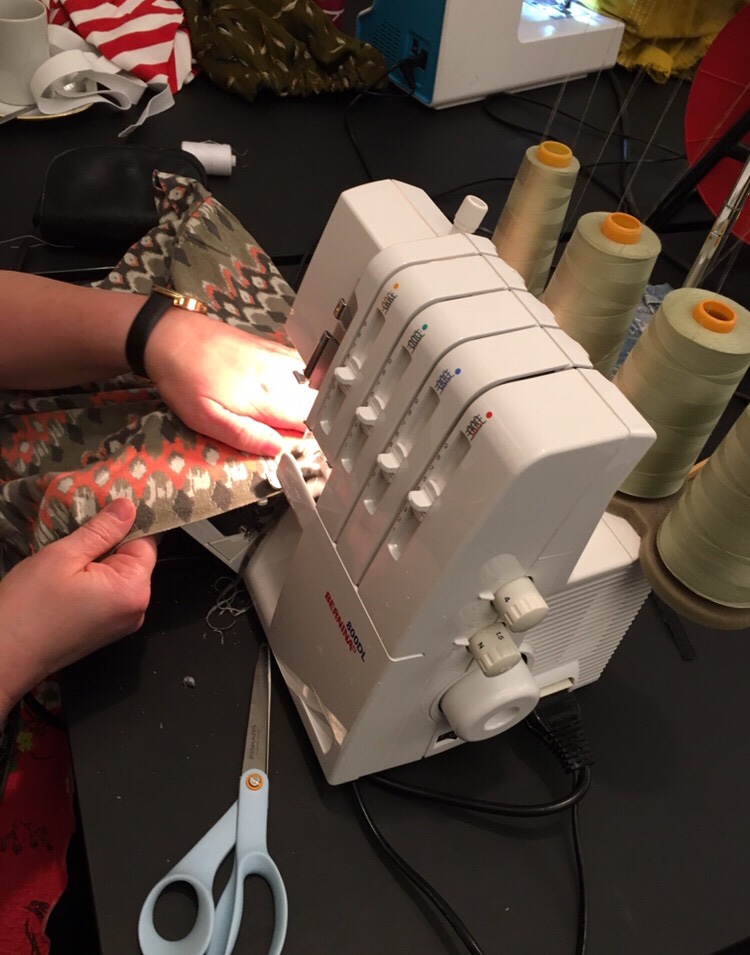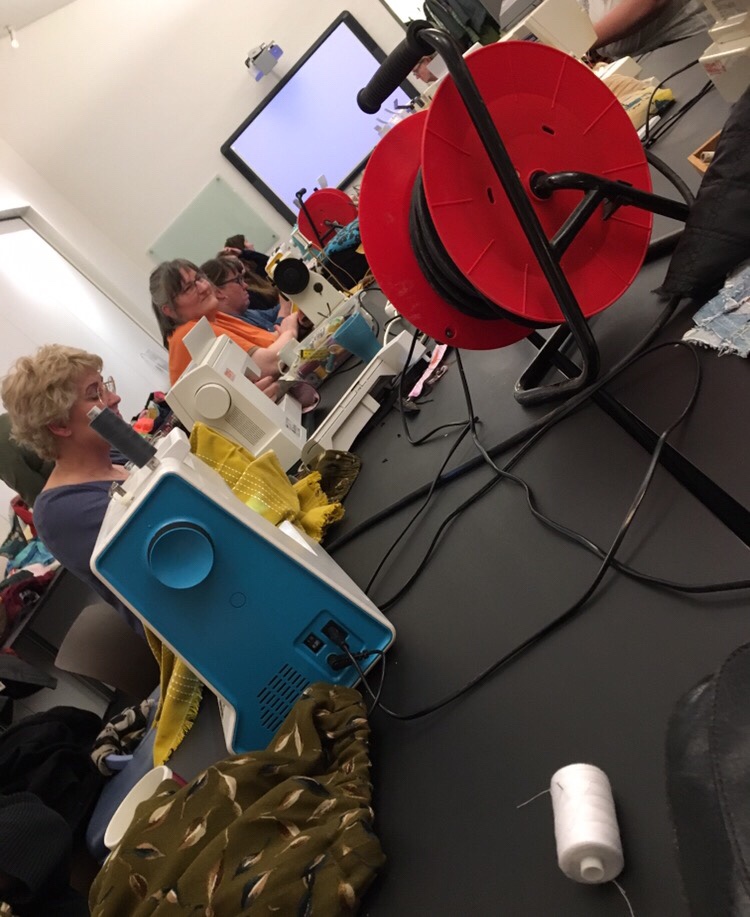 I forbindelse med min sybog Smart I En Fart har jeg forsøgt at lave lidt larm rundt omkring. Jeg har altid gerne ville lave mere kreativt med andre, og det er jo en rigtig god anledning, når jeg nu snart har en udgivelse i hænderne.
Jeg er så heldig at jeg i forbindelse med mit job som skraldemadamme ved Hjørring Kommune ofte arbejder sammen med energianlægget og genbrugsbutikken AVV. Det er mit foretrukne sted at købe tøj, som jeg vist også har skrevet her.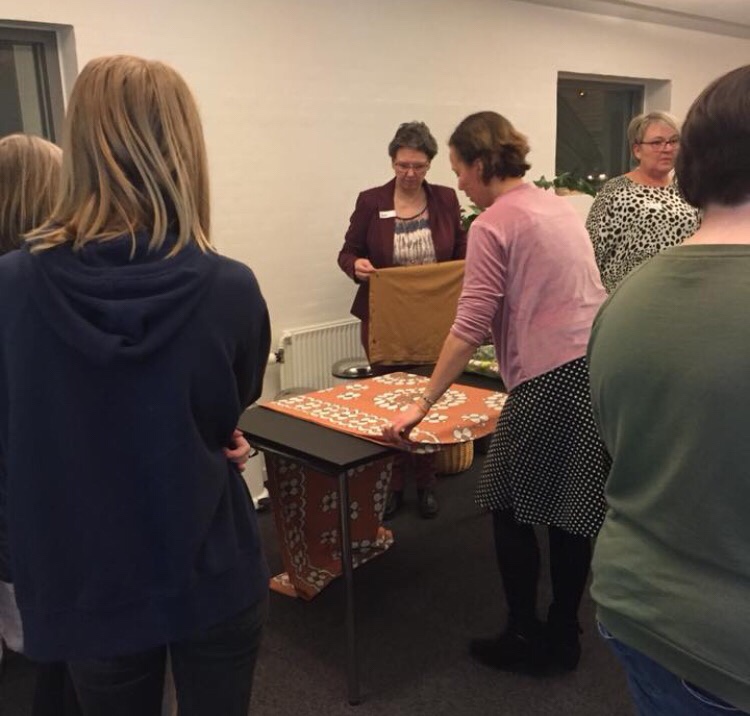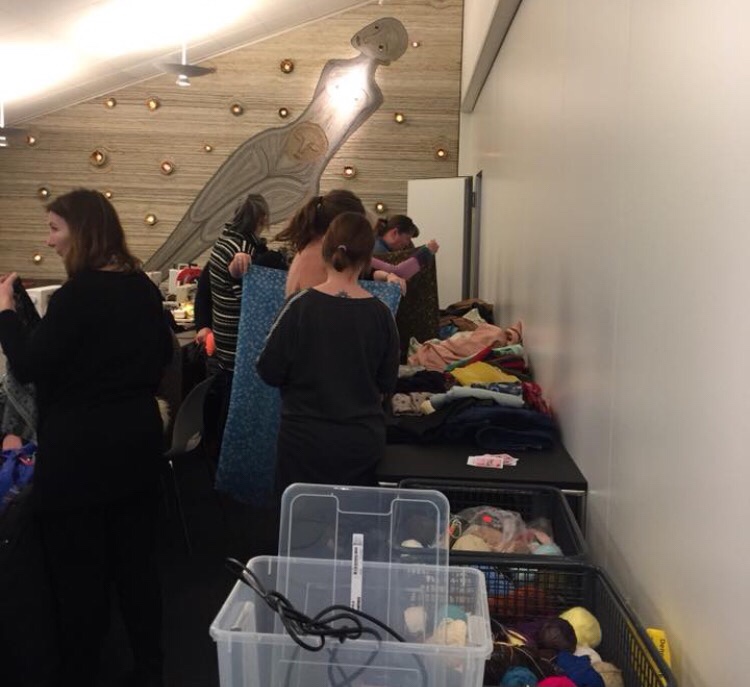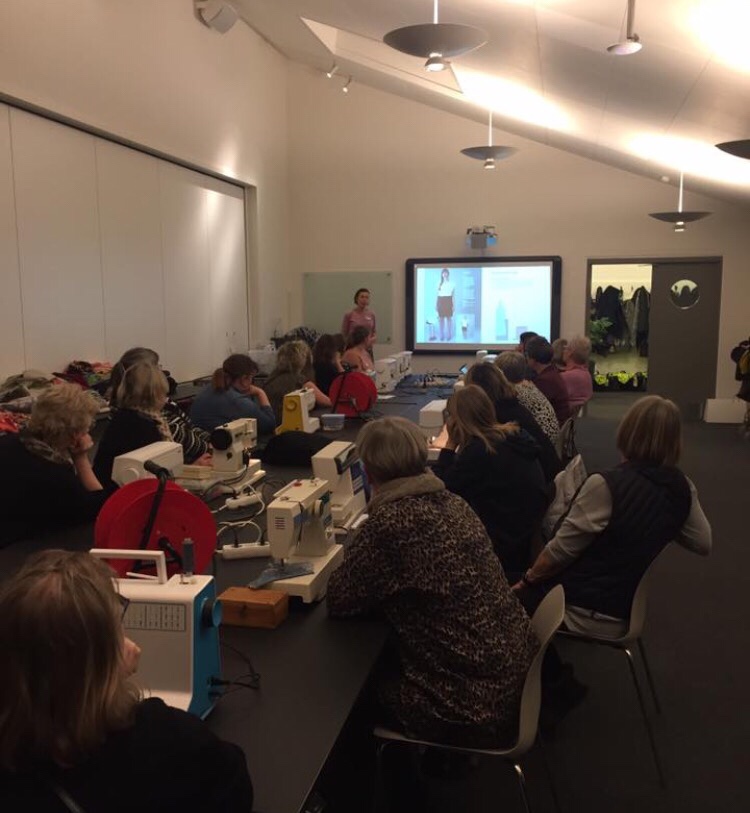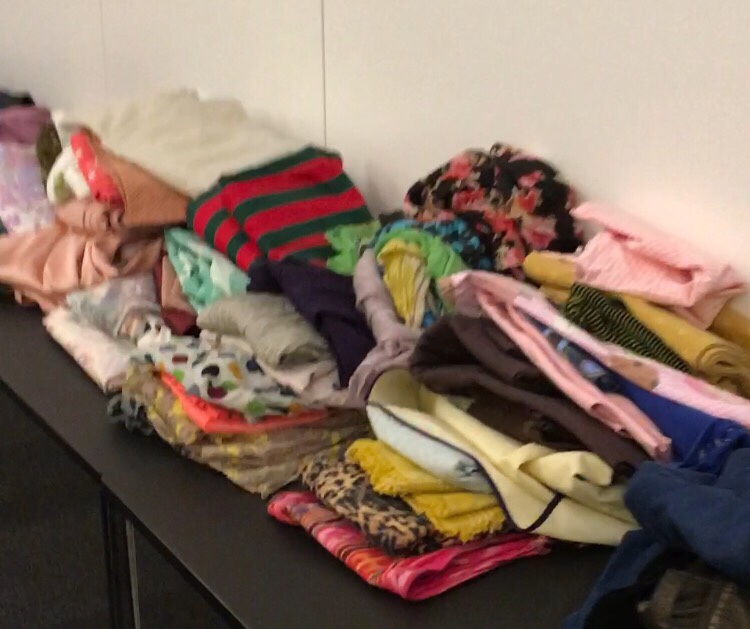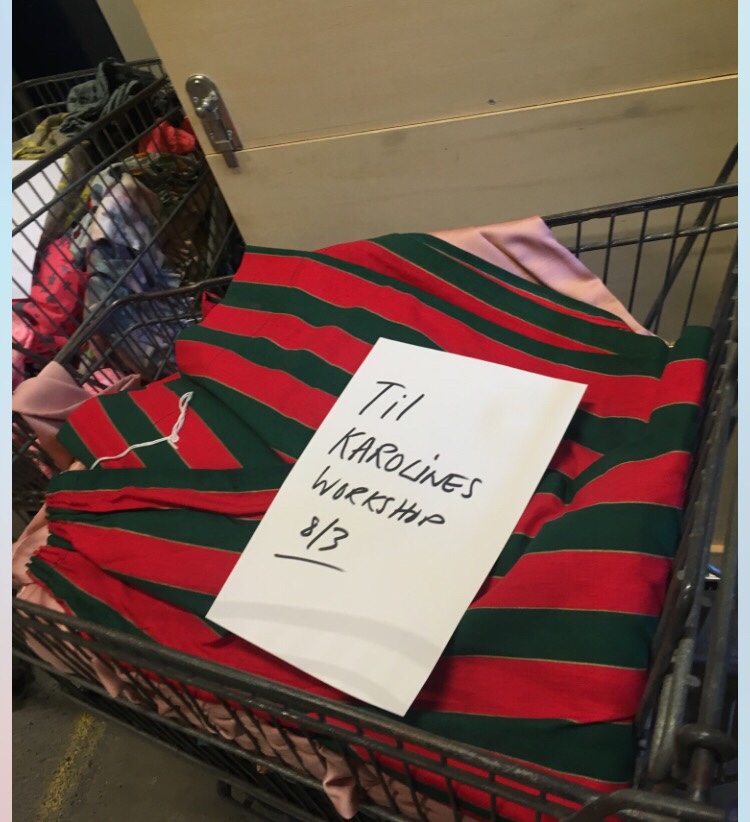 De ville gerne samarbejde om en syworkshop på AVV, så jeg fik lov til at samle masser af materialer ude i deres genbrugsbutik. Det var ikke dårligt! Så blev der ellers meldt symennesker til, og vi endte med at være 20 sammen, med ligesåmange på venteliste…  Vi kunne ikke have været flere, for der var gang i den. Symaskiner der brummede afsted i 3 timer, masser af tørklæder, duge, dynebetræk, jeans, læderjakker og t.shirts der blev tryllet om til nye ting  efter nogle af modellerne fra bogen.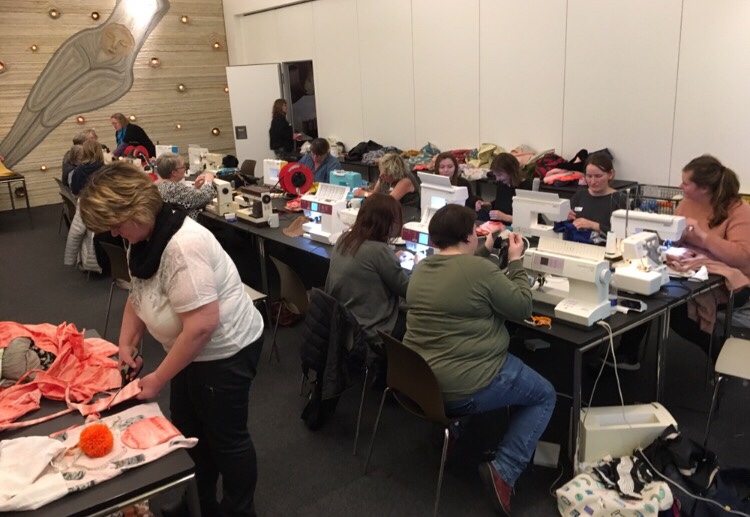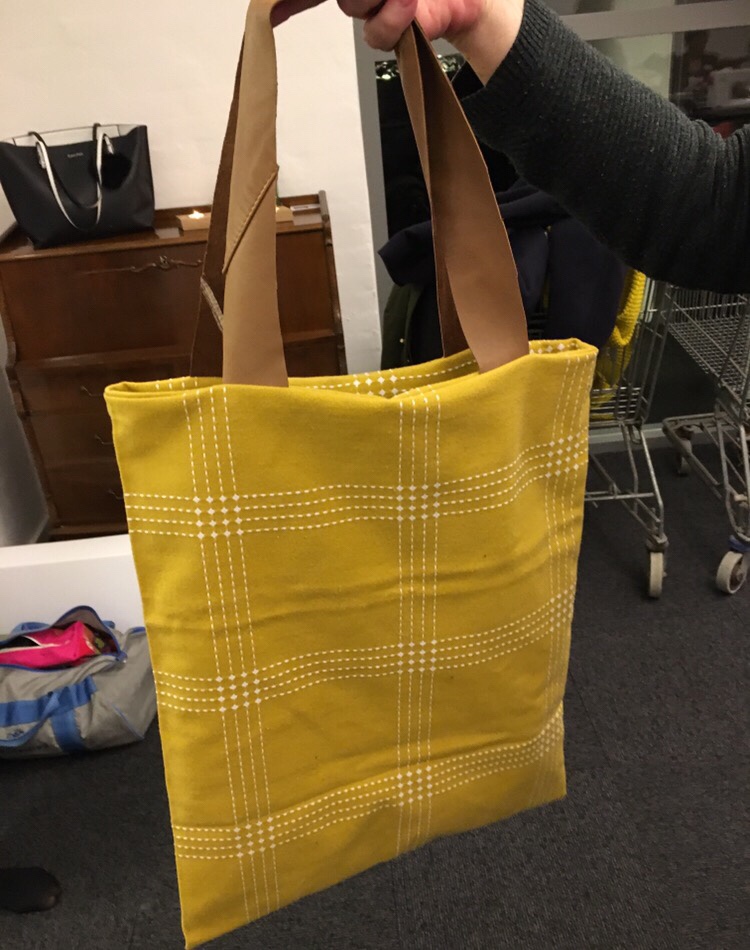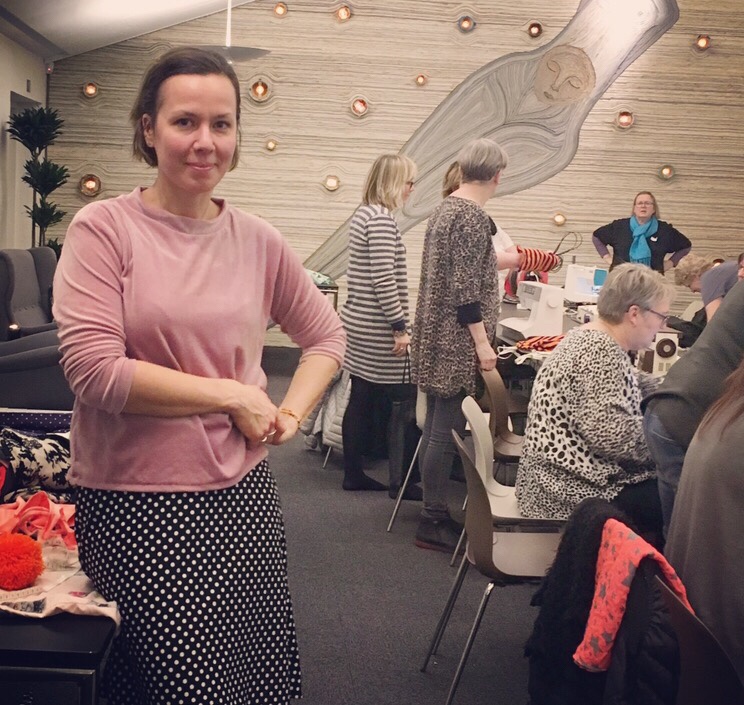 Det var så sjovt. Jeg vil virkelig gerne gøre  det igen, så nu forsøger jeg at finde nogle flere steder, hvor det kan lade sig gøre.
Tak til jer der kom. Jeres entusiasme og syglæde var helt i top.
—
I recently had a workshop at the local recyckling- and energiplant. It was so great. Lots of lovely ladies with their humming sewingmachines making fun stuff out of all the nice materials from the shop at AVV.