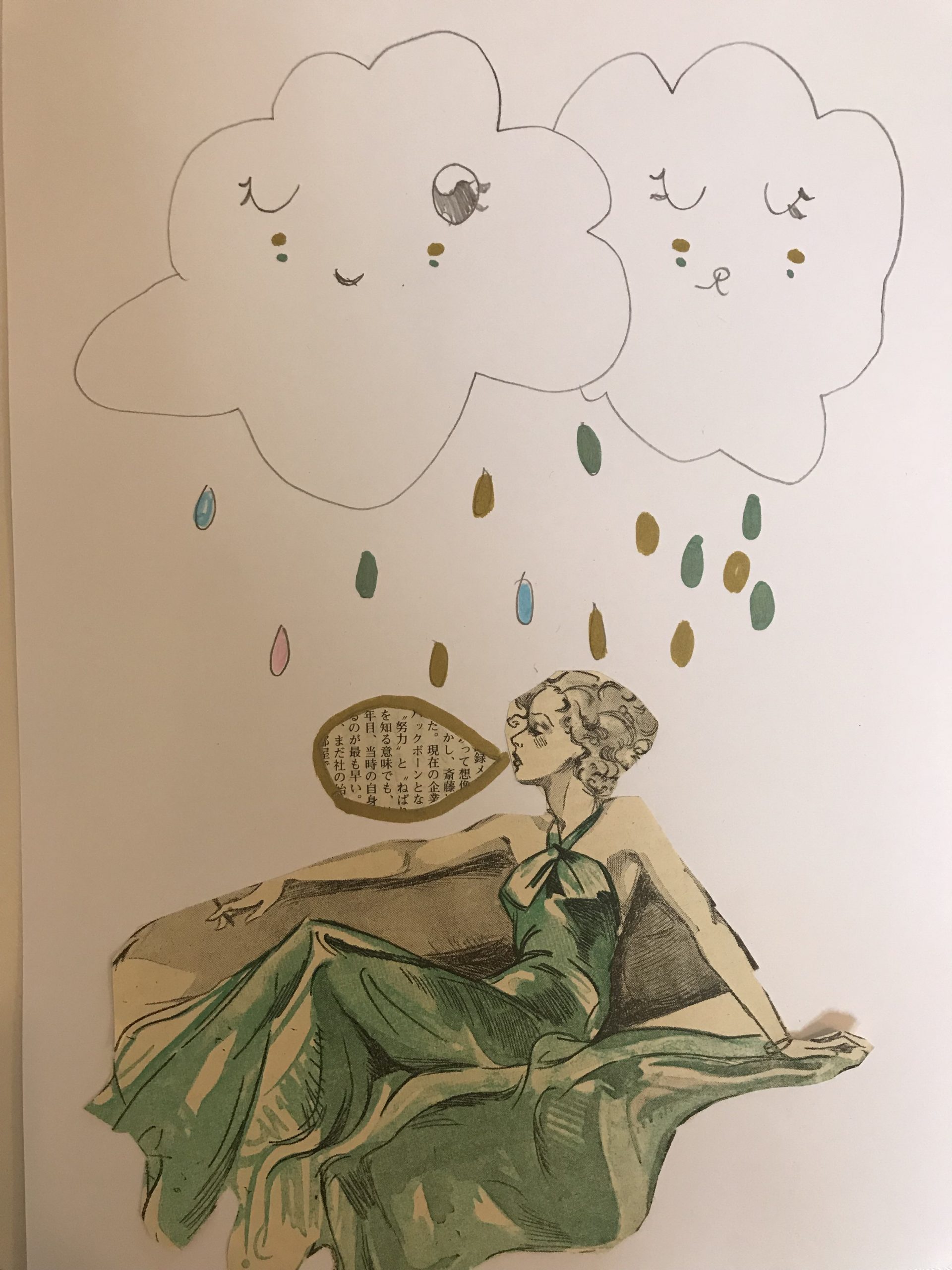 Collage DIY is always fun and simple – a little goes a long way
Christmas time is coming up, and that means both time for crafting and for making presents.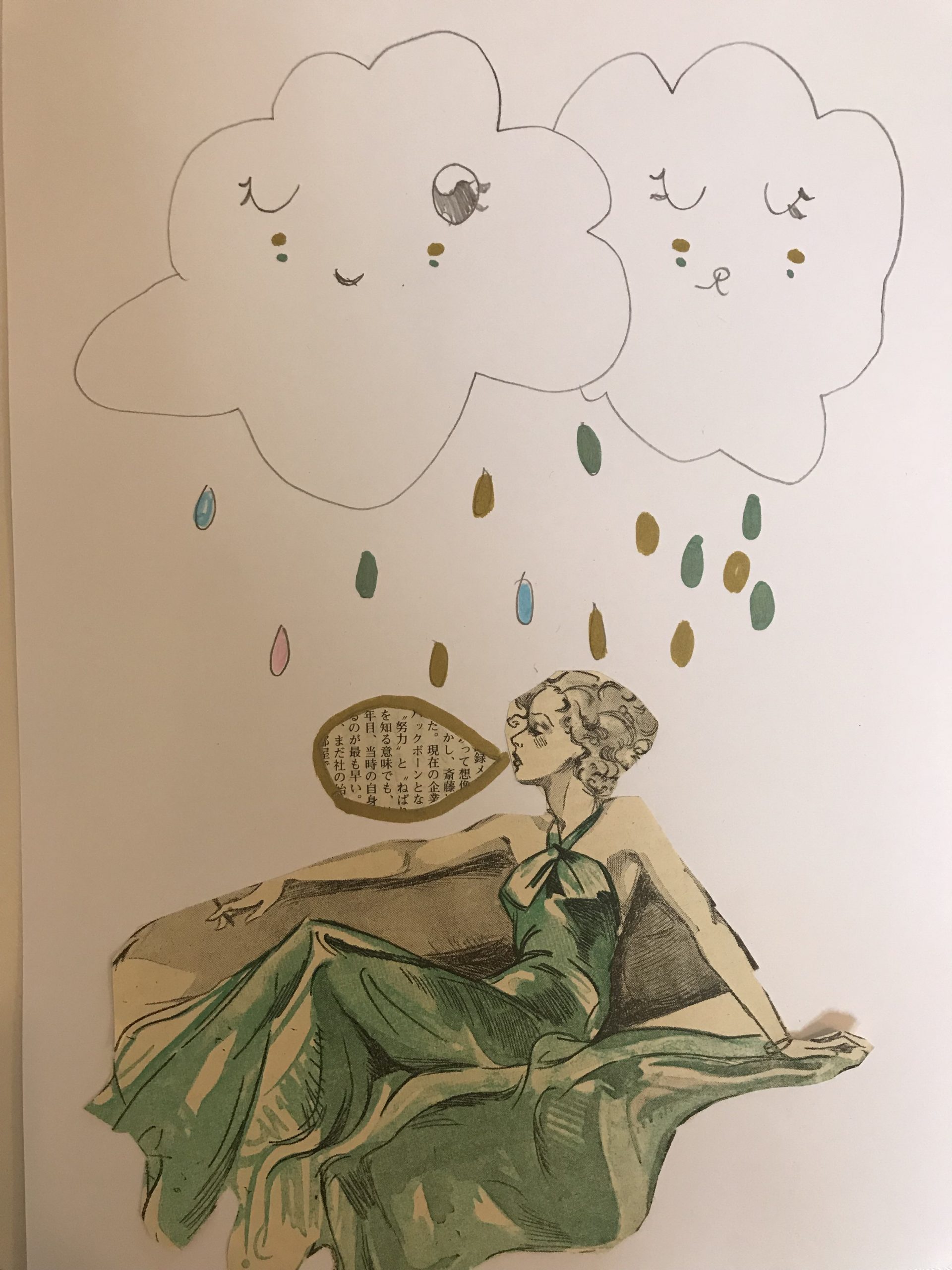 Who has not had fun with collages?
I remember making collages was actually one of the first crafty activities I did. In a time with no cool and ready-made craft kits you kinda had to use what was around, and that would often be paper and old magazines. So long before I knew it was a thing, I was making mood boards, haha. I bet that is the story for many of us.
Now making Collage DIY is a fun way to make some edgy pieces of artwork in a jiffy.
I was at a Collage DIY workshop in the Mangt Studio last year, and it was awesome. Gitte there has an abundance of paper and magazines in her stock. It´s a treasure chest of vitage paper and glamour goodness. You can see some photos of the many collages I managed to make that night here.  Gitte from the Mangt Studio also sells crafts kits so you can take the experience with you home or use it as a gift.
She was kind enough to give me a couple of kits for Collage DIY and I have been using them with the girls. So much fun and creativity – and some really nice collages made as well. You could make some fun quirky christmas cards as well as just awesome things to hang on your wall.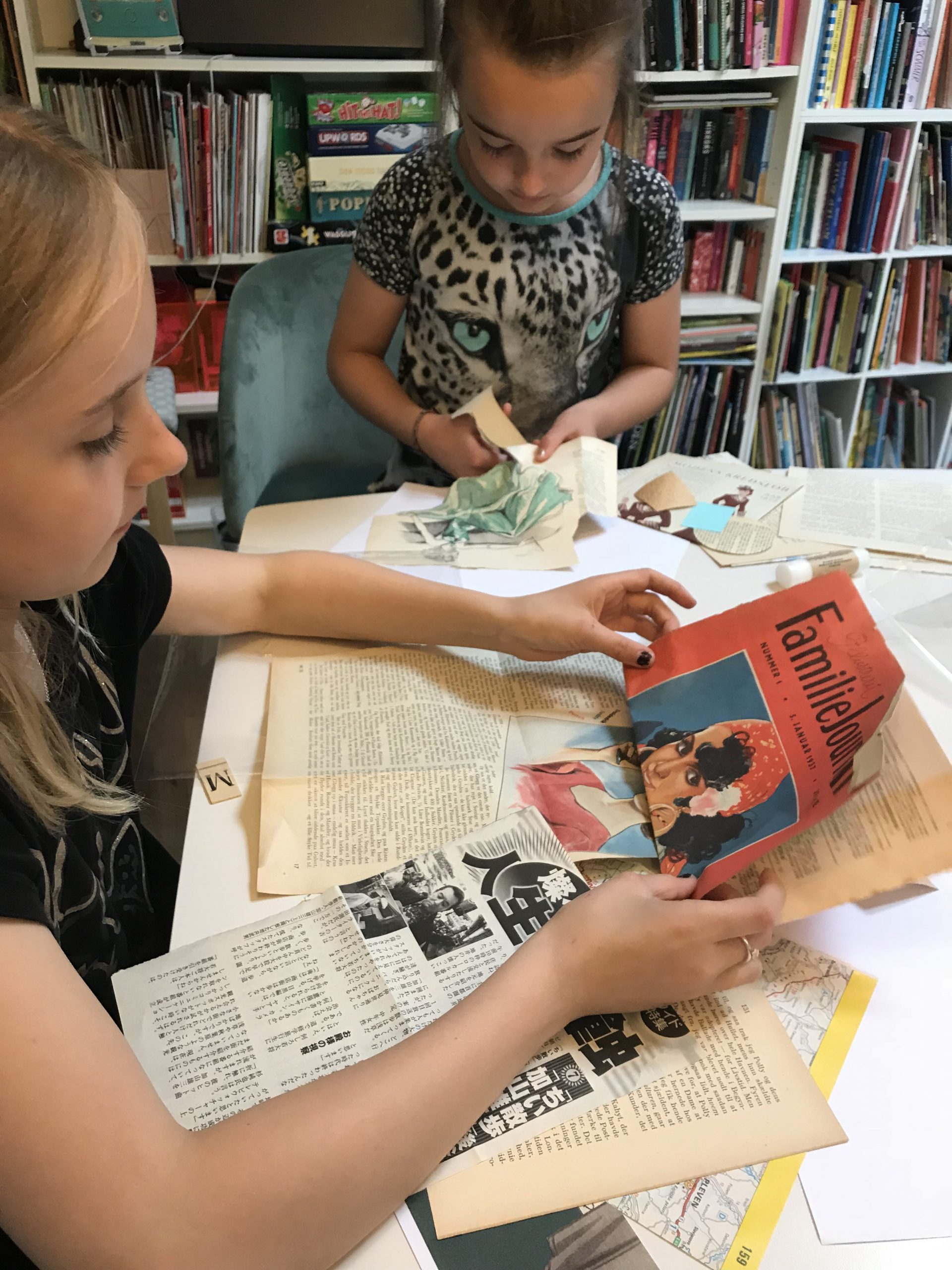 Keep looking for supplies
I always look at the old books and magazines in thrift shops, because sometimes you really find some gold there. Retro, kitschy gold. The only thing that can be hard is actually cutting into those nice old magazines. So sometimes a copier is good to have. Then you can make multiple collages with that perfect cut-out.
I can only recommend some fun crafty Collage DIY time, and I know we will get some nice collages done in time for presents time.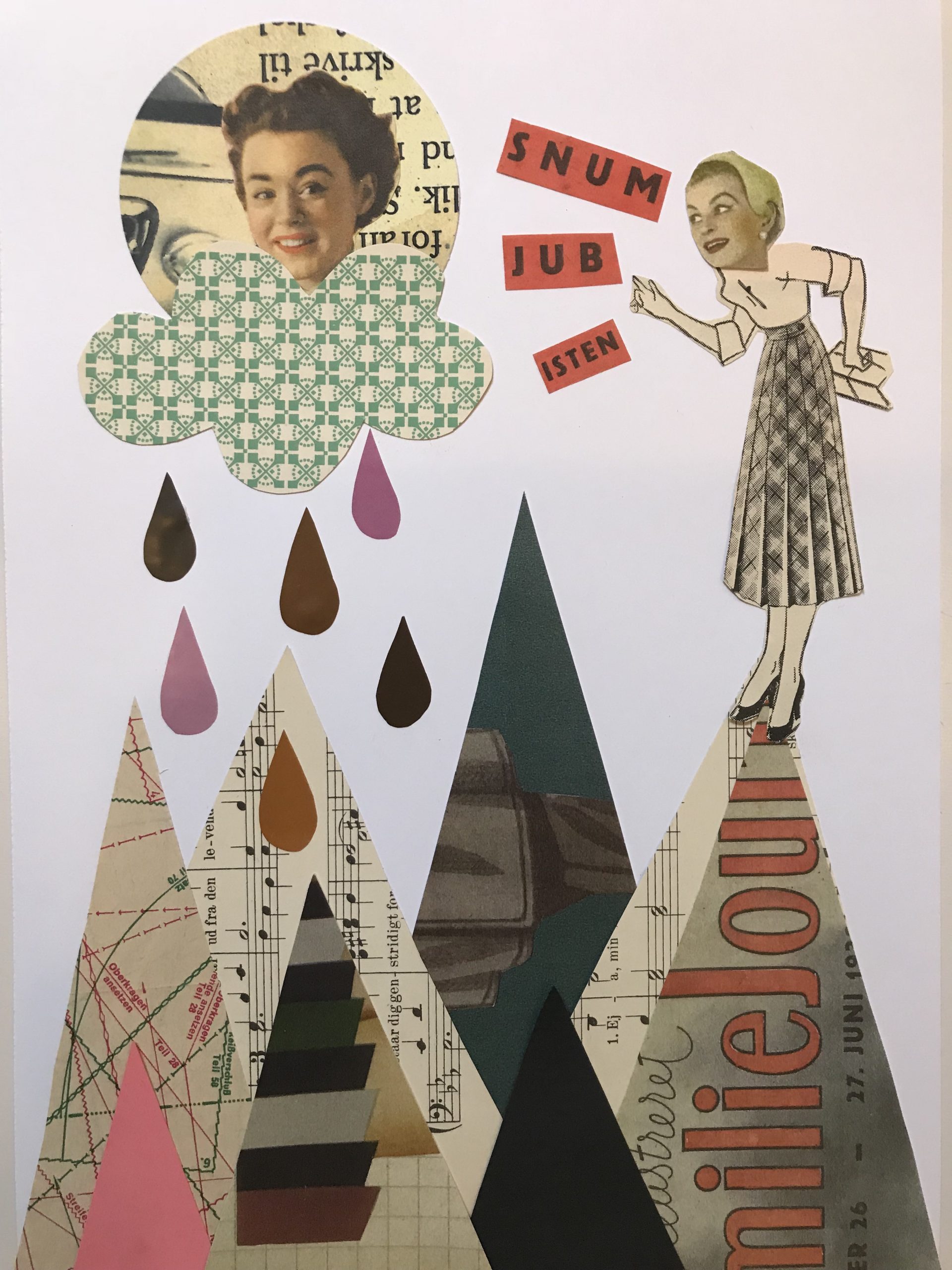 I can only recommend my friend Gitte Lykke and her instagram account here, she does some magical stuff with old magazines, paper and paint. And a visit to her studio is always a treat.