DIY Velour headband to keep your head warm
Are you in need of a an idea for a good christmas present – or are your ears perhaps a little cold? Then you can make this headband and make somebody – or yourself warm and happy.
Fabric for the DIY Velour headband
I chose velour, because I just love velour, but any kind of warm and cosy fabric will work. And the good thing is that you can use rather small scraps as you don't need that much fabric. So for using up leftovers, or trying to be sustainable and making new things of old clothes, they are quite good. Also – they make quite a good little gift, and who does not like to make people happy with homemade gifts.
I have made a DIY-photo step by step guide here if you fancy trying to make one. I have not added any text since I think most of the steps make sense without too much description, and I thought it would be a fun way to see, if you could actually make a DIY guide without words. Please let me know if it works.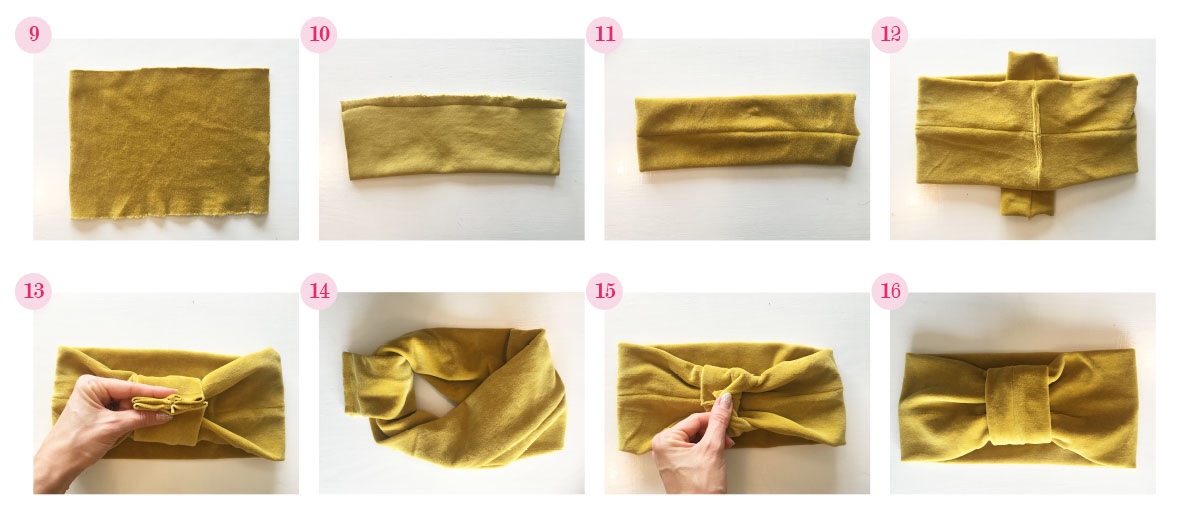 Try the DIY Velour headband on as you make it
The most important thing is to remember to measure it on your head as you go along, so you don't end up with a finished headband that is way too big for your head. So try it on as you go along, so you can change it up if it does not fit.
I am planning to make some new ones this year of old sweaters. I am thinking that could be quite cool and warm as well. There is something about headbands, that can look so glamourous – and that's the style I really like. Adding some bling to this, embellishments, sequins or pearls really gives it some extra points in my book. But you can also just keep it simple.
Also, you can fit them under a bicycle helmet so you can keep your ears warm even while cycling in the winter.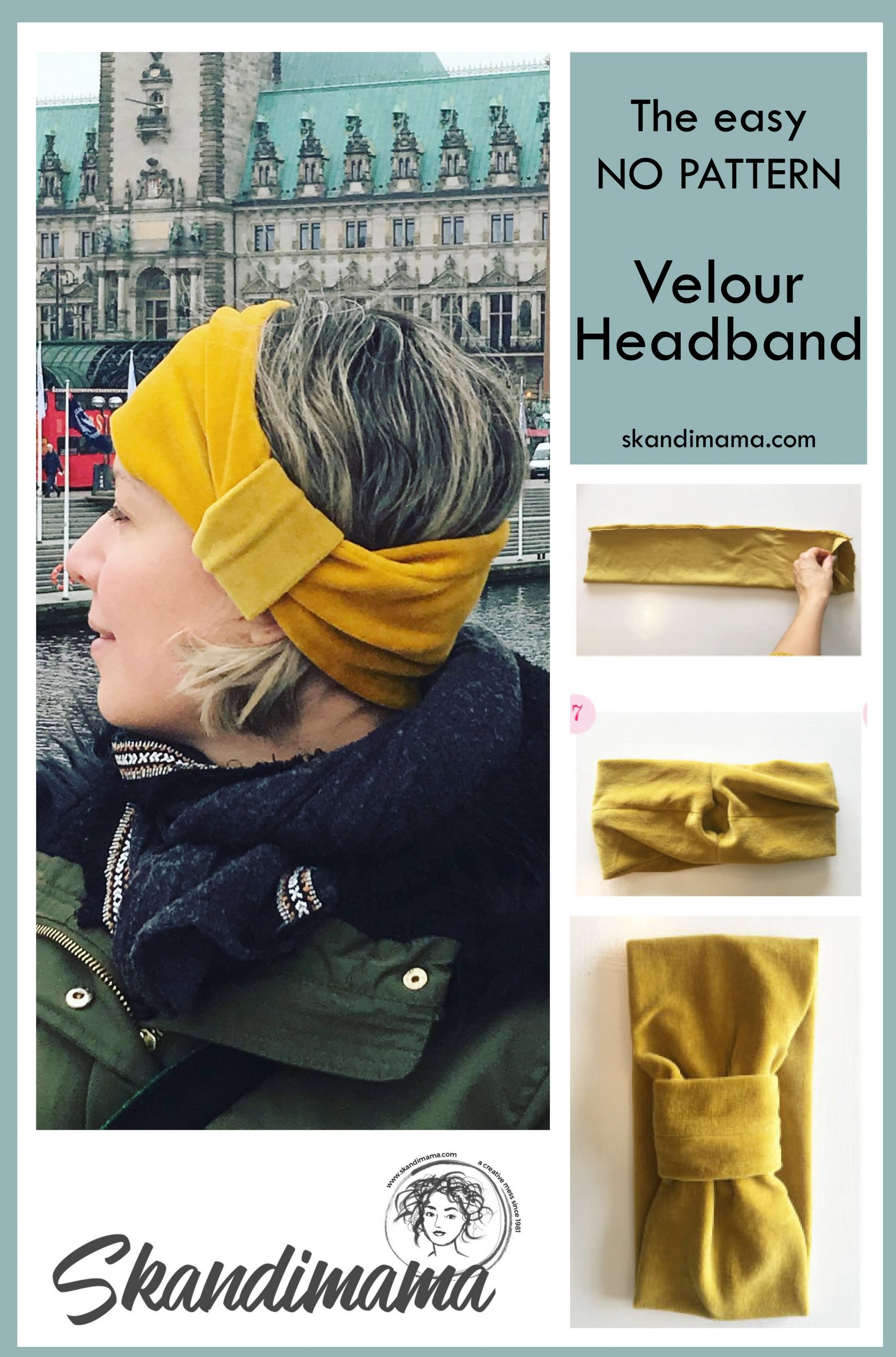 I hope you enjoyed this  how to make a DIY velour headband. Here is a link to the coatigan DIY or a whole board to keep you inspired on pinterest.