Easy sew woven cotton top in no time at all
This is a super quick make, and one that I will suggest to all beginners in the sewing world.
And this time I made it extra fun by making it with some linen from an old sheet that I dyed and painted last year in the garden.
What you need for the easy sew woven cotton top
A piece of linen
A wide t-shirts  to measure from
Bias tape
Sewing kit
How to make the easy sew woven cotton top
Fold the fabric twice so it lies in 4 layers and 2 folds.
Then fold the t-shirt and mark around it  with a seam allowance of a couple of cm.
Fold out one layer of the top so you can mark to front neck line on just one of the layers. Mark and cut that.
Sew the top together along the shoulder seams and down the sides.
Try it on and mark if you want the neck opening a bit wider. Adjust it if needed.
Hem the arm openings and the bottom opening with a fold towards the back and a normal sticth seam.
Add the bias tape to the neck opening as shown on the photo. I decided to let a bit of the bias tape show on the front of the top, since the color matched so well.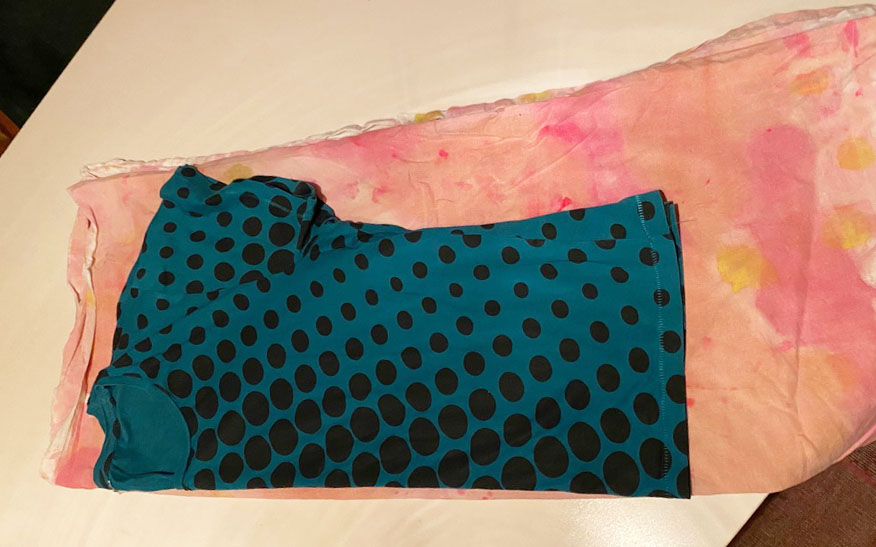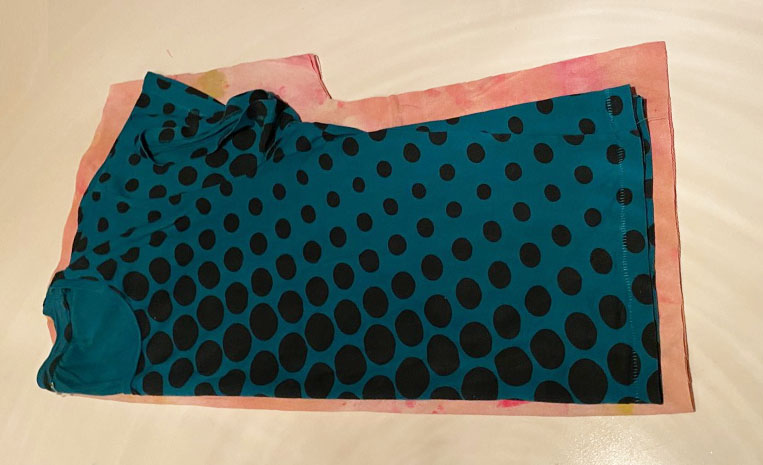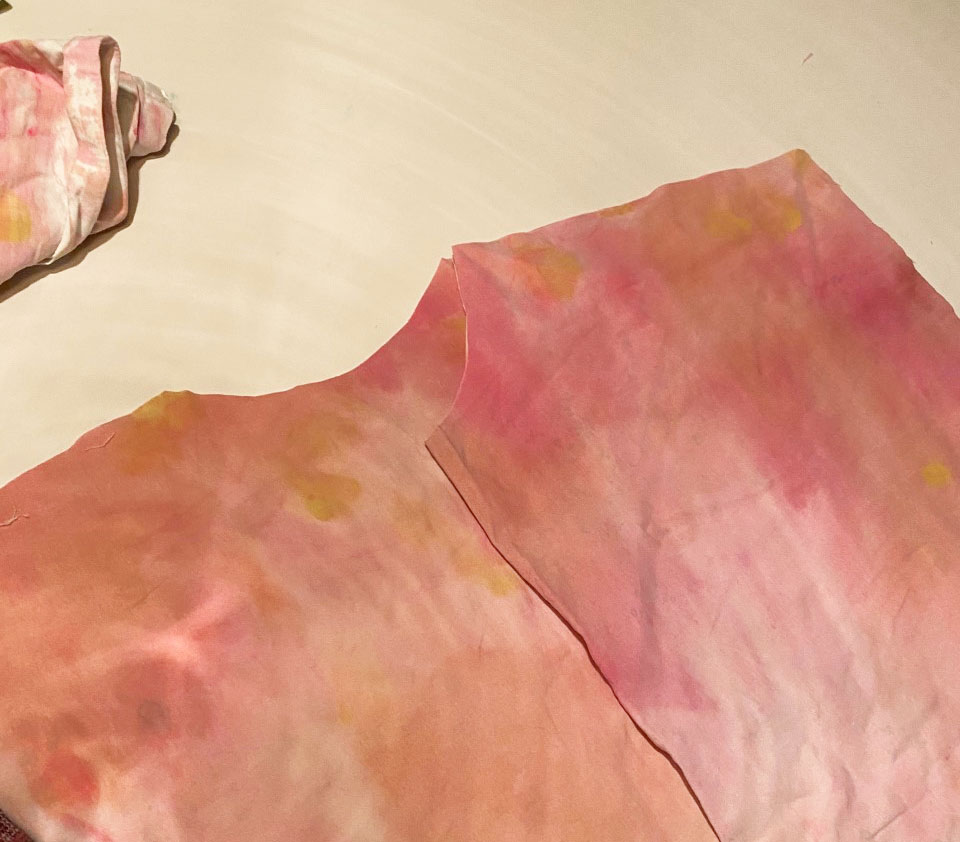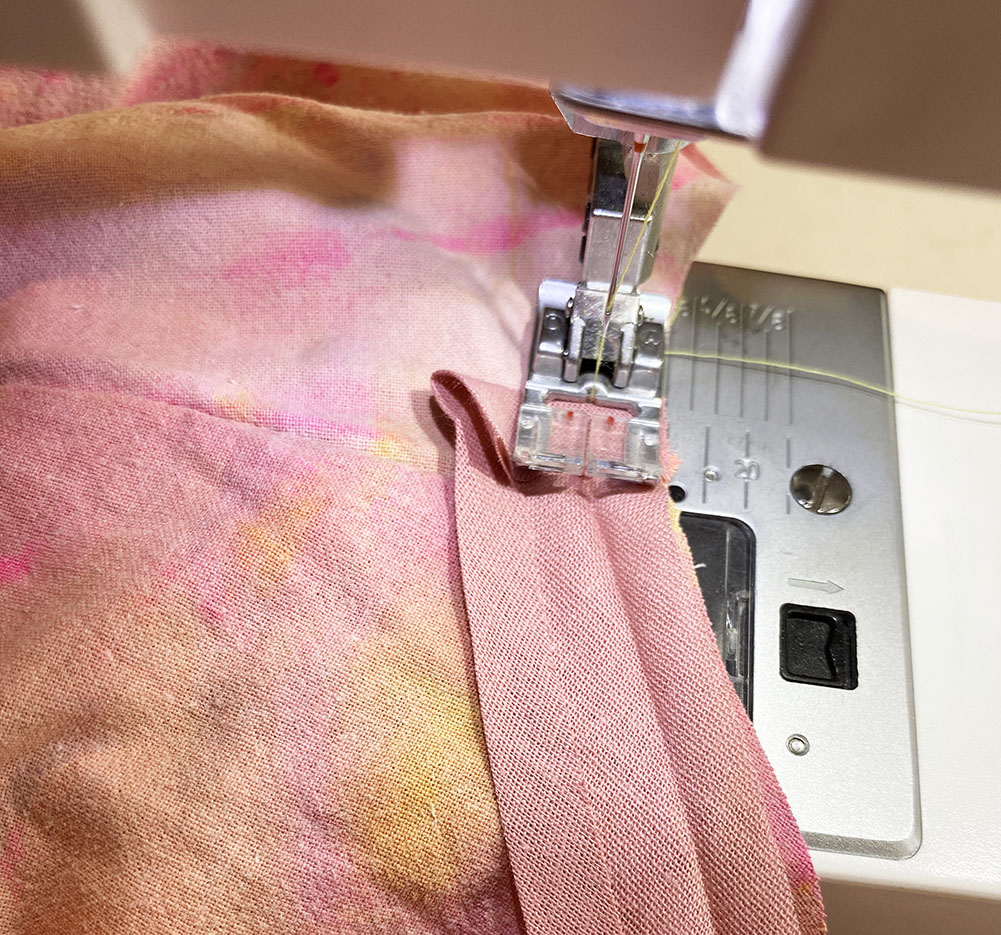 More about the fabric
Last year I did so much textile dyeing and painting. I found it so rewarding and fun.
I received a lot of old sheets from a clinique where they mean to throw them out, so I decided that could be a cool way to upcycle. And it sure was.
This pattern is made by soaking the fabric and then just dropping colors and painting it with lovely textile paint colors and the letting it dry in the sun. I love the pastel colors so much.
Just looks amazing. Pretty in pink.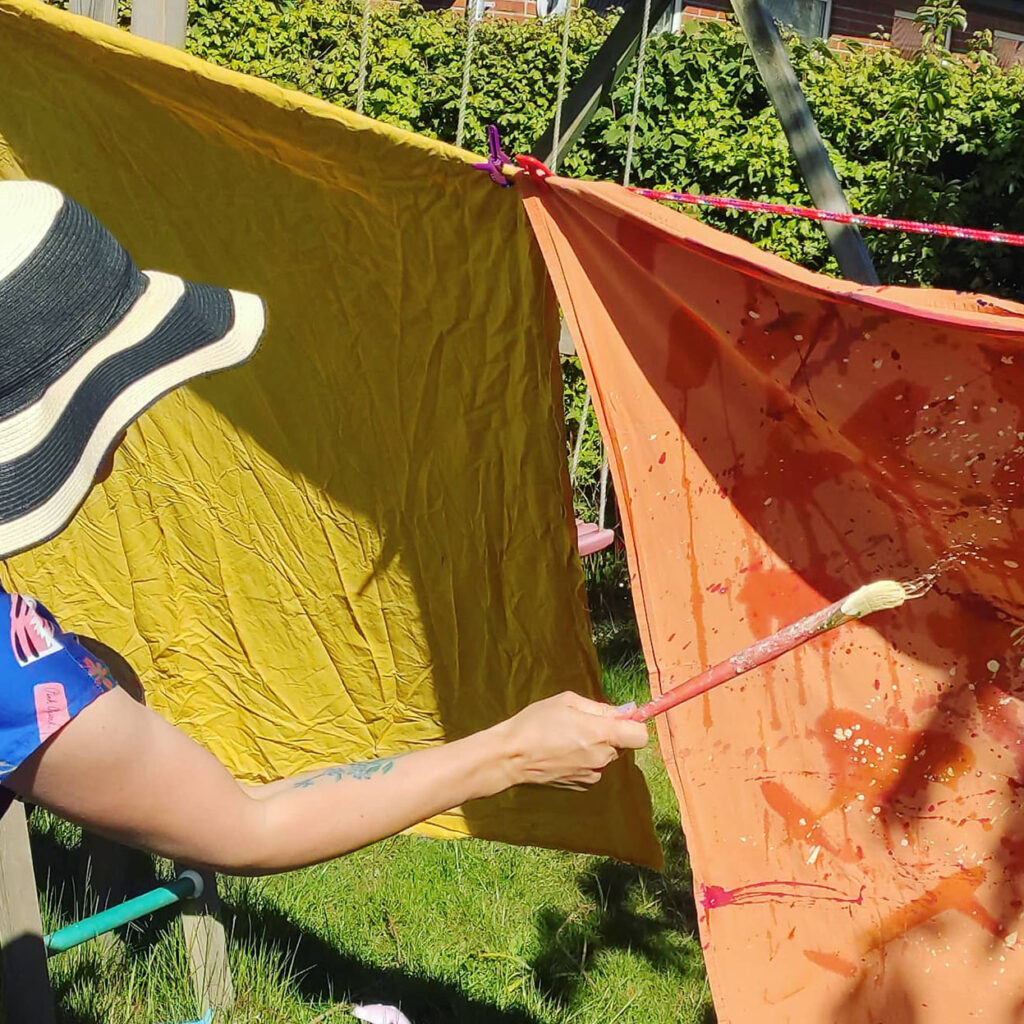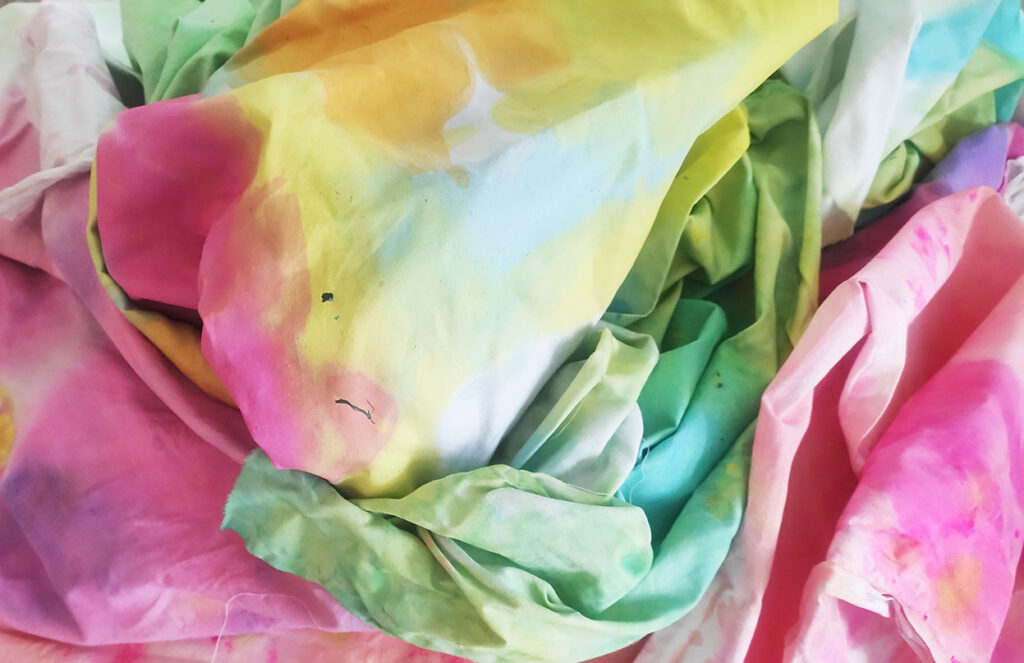 Check out all the other craft ideas on my blog here. And you can always follow me on instagram for creative updates.