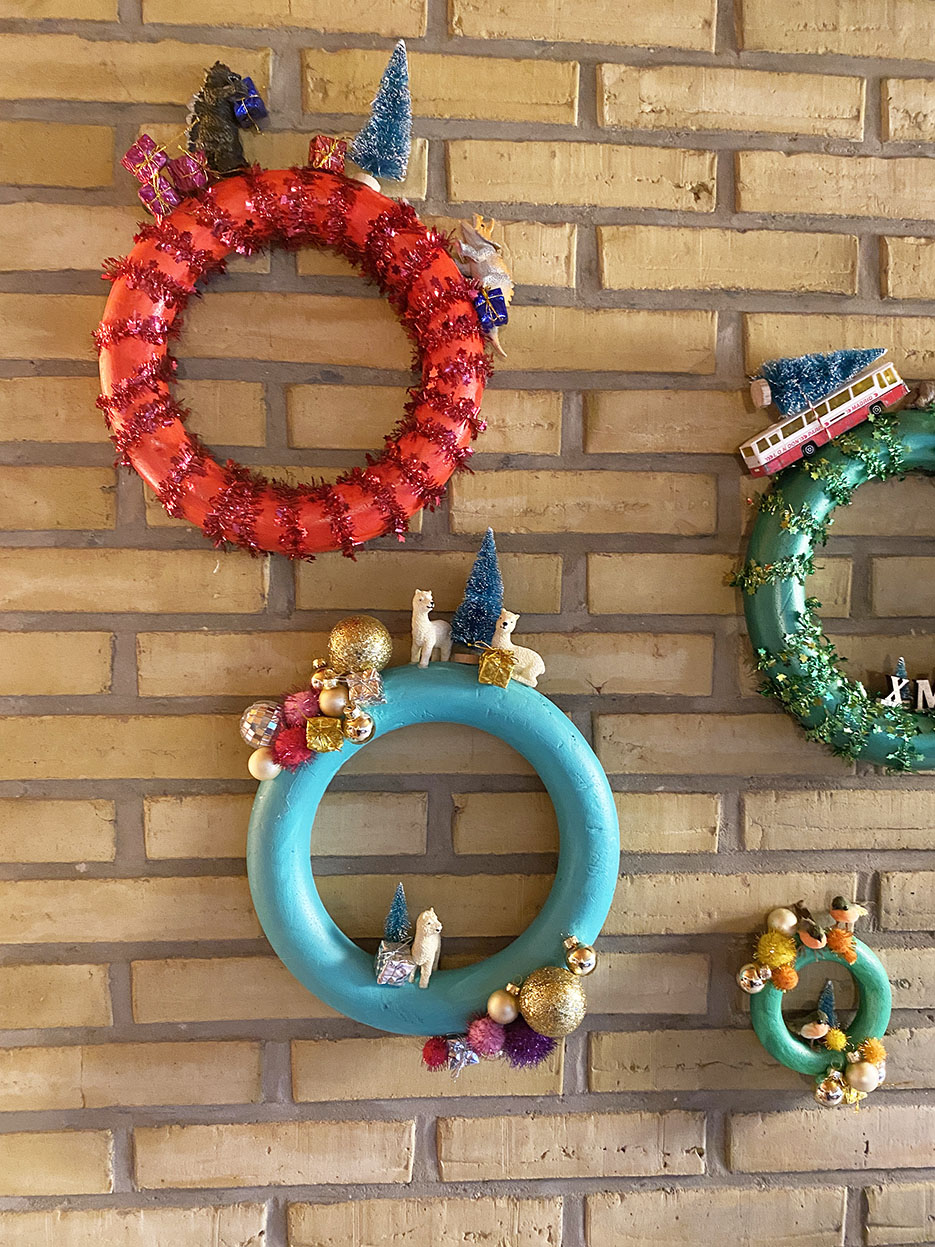 Homemade Christmas wreaths are such an important part of how I decorate my home for Christmas
I have written about that before here. And perhaps you think there is a limit to how many Homemade Christmas wreaths you can have in your house, but I guess that I have a higher tolerance for that than most people. I love making the Homemade Christmas wreaths and I love looking at them. If people like them, I also love to give them away as gifts.
Homemade Christmas wreaths DIY – List of supplies
What you need to make the Homemade Christmas wreaths:
Styrofoam wreaths – or another kind of wreath
Paint to paint the wreath
String or glitter garland to wrap around the wreath
Glue gun to glue stuff on with
String the use as an extra support for bigger things you want on and to make a hanger for it
Funny toys, tiny figurines, or decorations to glue on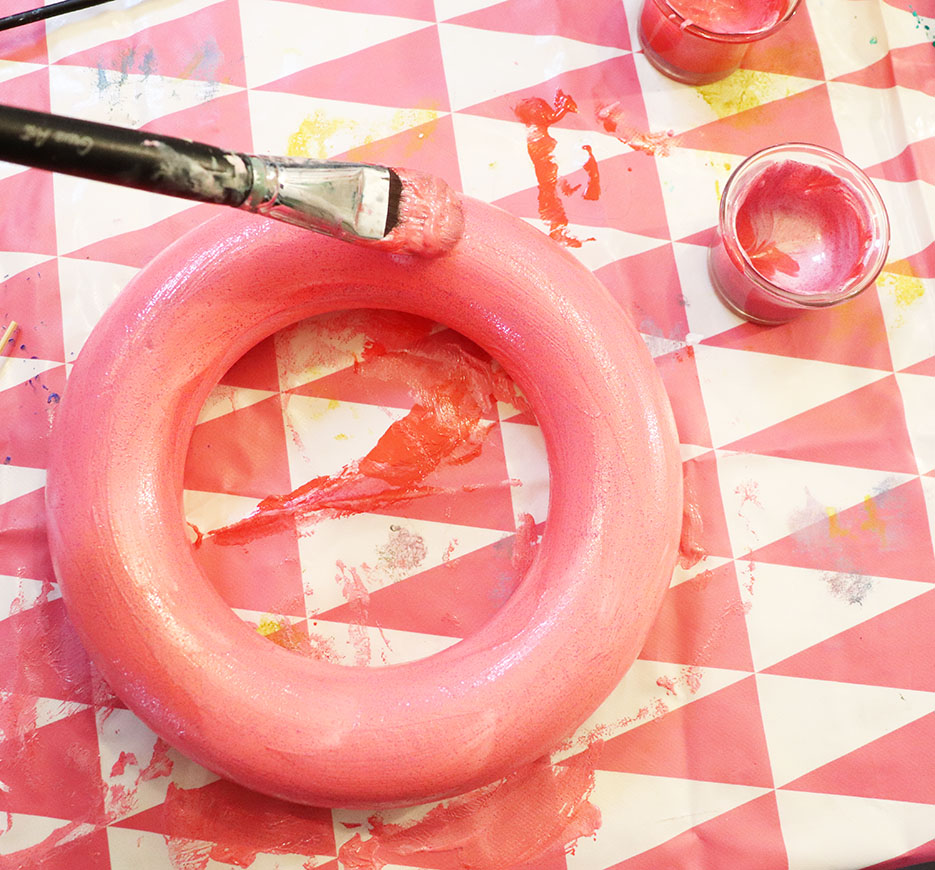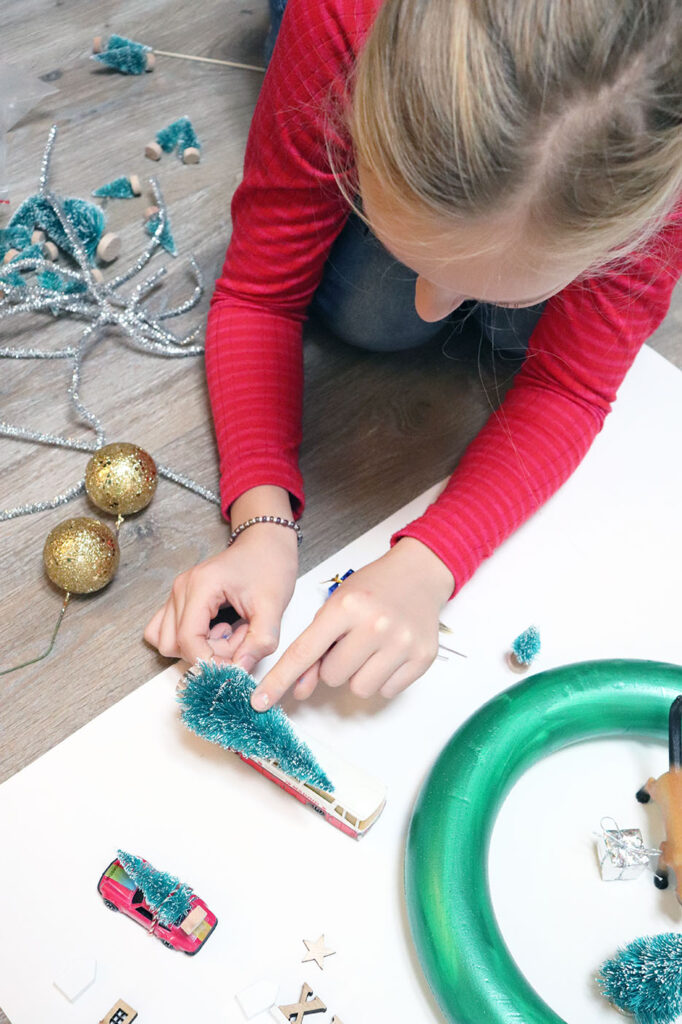 Homemade Christmas wreaths DIY – how to actually do it
The first important part when making the homemade Christmas wreaths is to use your imagination. Do not be afraid of mixing weird things. I love the dinosaur and Godzilla one, because it is fun and quirky. And it is such a nice way of using some old toys that I remember from me and my brother´s childhood.
The bear and lama ones are just too cute. They are adorable and help to give my home a real cozy mood.
I move the toys and decorations around, see what looks best, and I do not start gluing until I am sure of how I want it. Then you have to be really careful with the glue gun, it is super-hot, so do not burn your fingers. Also, some of the decorations might be heavy, so be sure to use enough glue, so they do not fall off the Homemade Christmas wreaths.
Last part – just have fun!
Remember – there are no rules in the Homemade Christmas wreaths making. Have fun with it. Invite your kids, friends, partner, or parents to help. Use old toys from the attic or a thrift shop or broken Christmas decorations. Bring something forgotten to life again and enjoy the process.
I had so much fun making these, and I love looking at them hanging above the fireplace.
If you need more inspiration there are lots of good examples on Pinterest that for sure will keep you inspired.