An amazing wardrobe paint makeover with peaches and lots of pink
Just before we moved to our house in July last year, I had so much energy and ideas for home upcycling projects. And the prospect of having a new place to decorate only fuelled that fire.
I love upcycling furniture with paint in different ways (and with mod podge) but it can sometimes be hard to make to paint stick to all surfaces. And so much furniture today is either some kind of laminate or lacquered with varnish.
Painting on real wood
But for this project I was lucky to find this old wardrobe in solid raw wood. I think it must have been acid washed at some point, so it was super easy to paint. No stripping or sanding, it was just ready for the paint.
I used a pink woodpaint for the base colour. It was one that I had already and I mixed it with some white to make the perfect color.
That was the first and easiest part.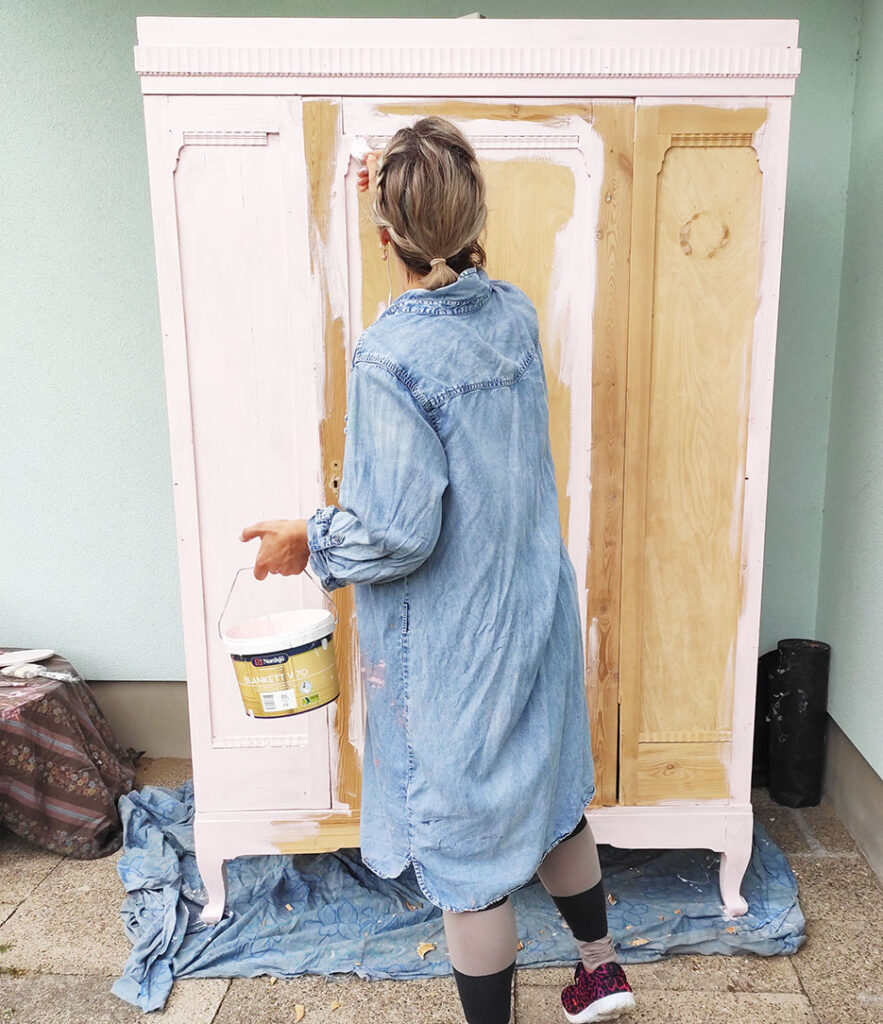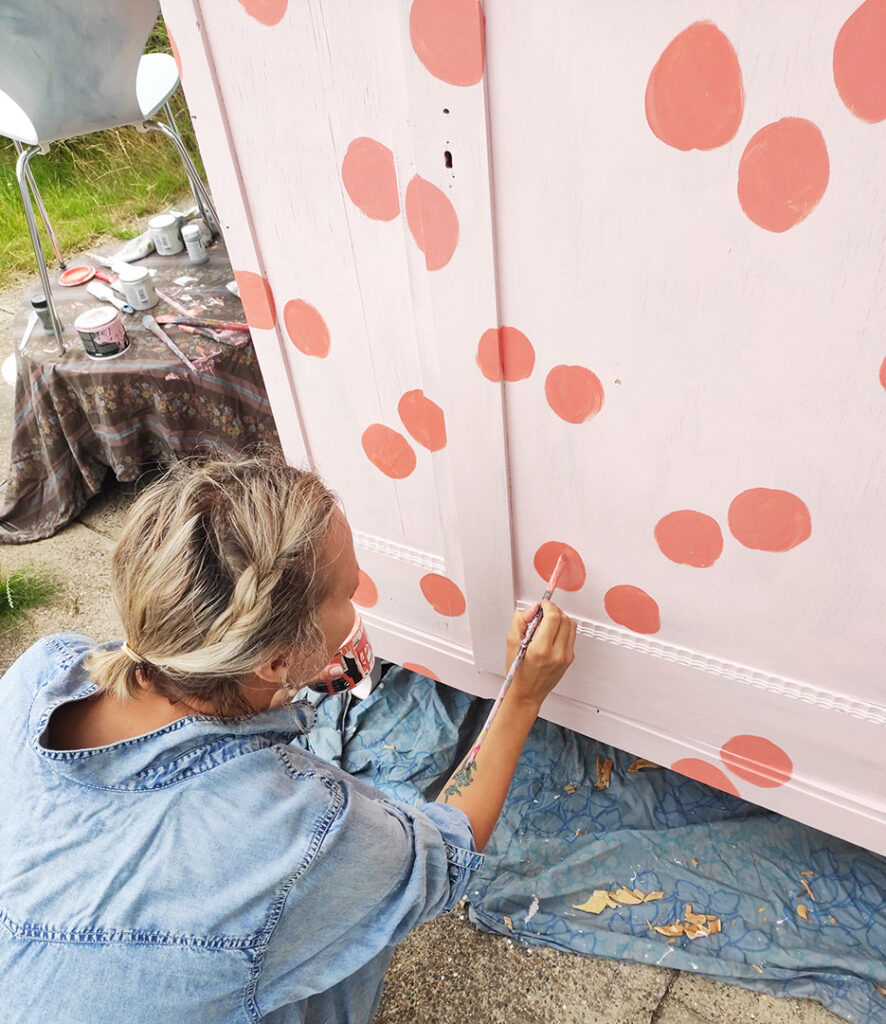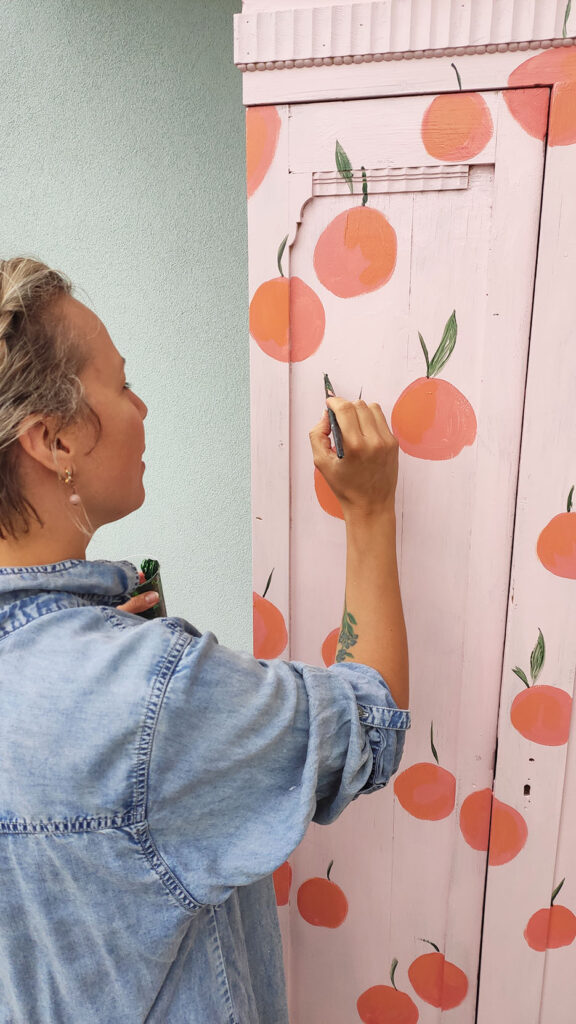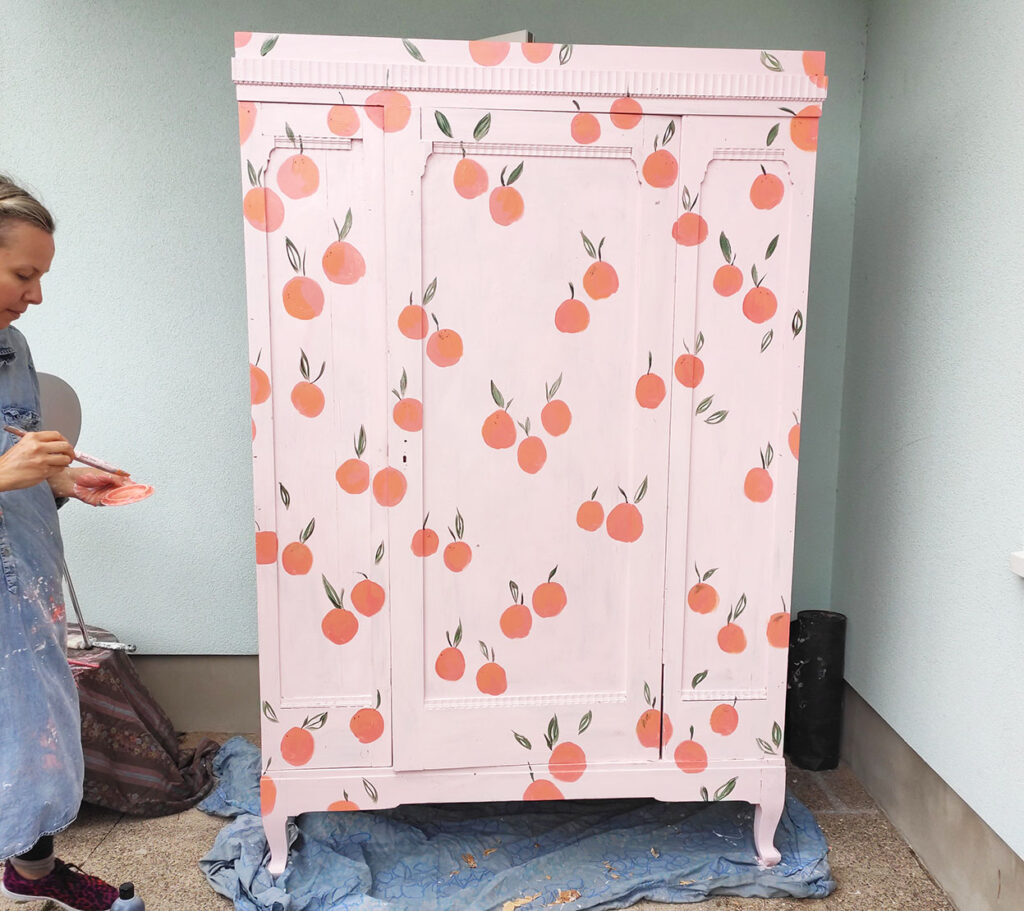 But what really makes the amazing wardrobe paint makeover amazing, is the peaches
After the pink base color had dried I began painting on the round shapes that would be the peaches. I just did it as randomly as I could, to make it look right. If you do it at home, try not to worry too much about placing them, just paint, take a step back once in  a while, and decide where you want your shapes to be, as you go along.
Painting the green stems and leaves made the round shapes actually look like fruits, and it was a real treat to do.
I love these kinds of projects! To have a huge thing to work on, and to know that I will use it and enjoy it afterwards.
How the amazing wardrobe paint makeover now lives in our dining room
When we moved into the new house the wardrobe was one of the first things we assembled and I knew exactly where to put it. It is in the dining room and I love seeing it while we eat.
It is also one of the first things in the house you see when you enter. A beautiful, happy and colorful statement. It is very personal but fits us and the house perfectly.
You can see the video of the painting process her on youtube.
Do you like crazy things in your house?