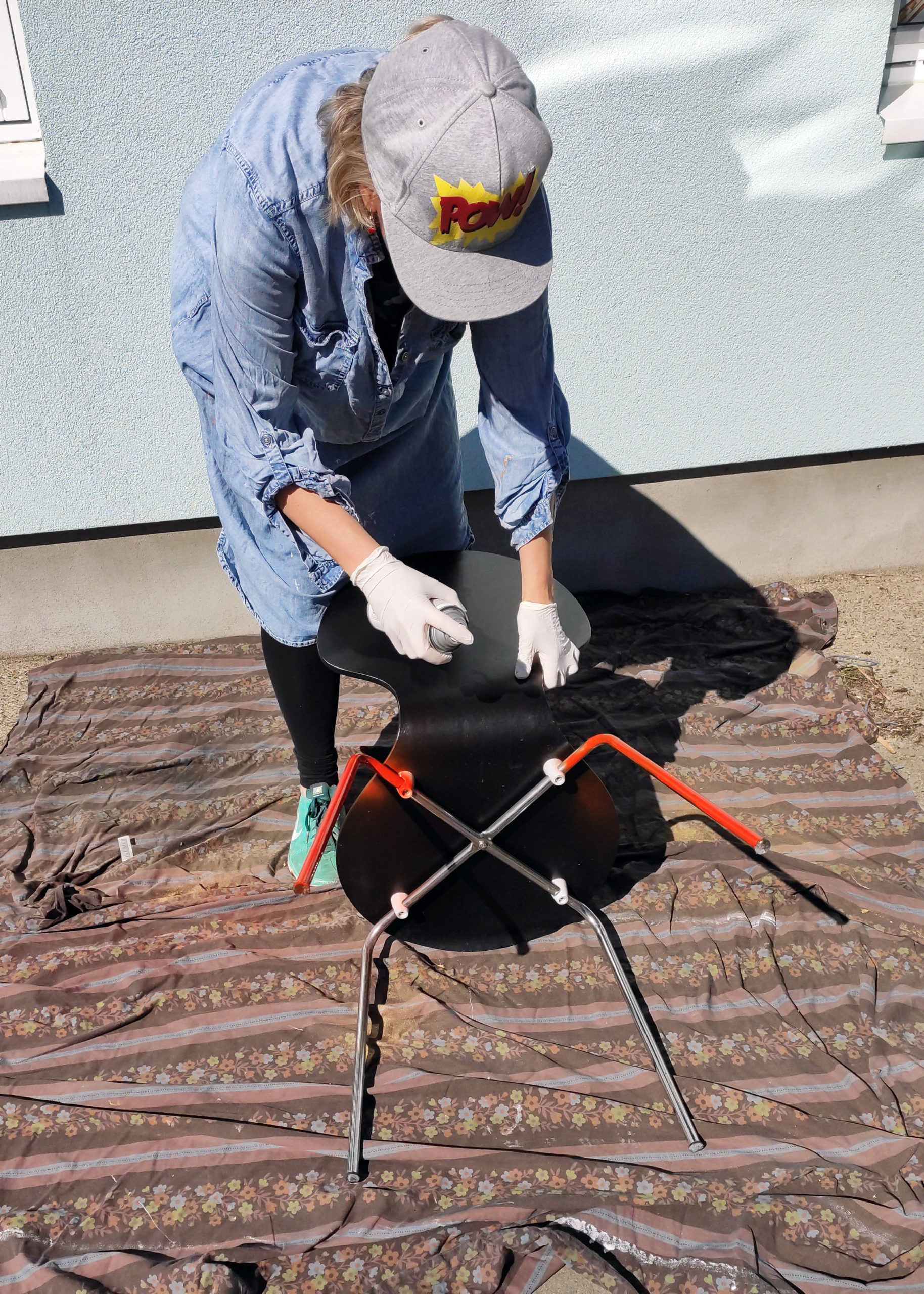 Mod podge comic book chair – If you ever needed one of those 🙂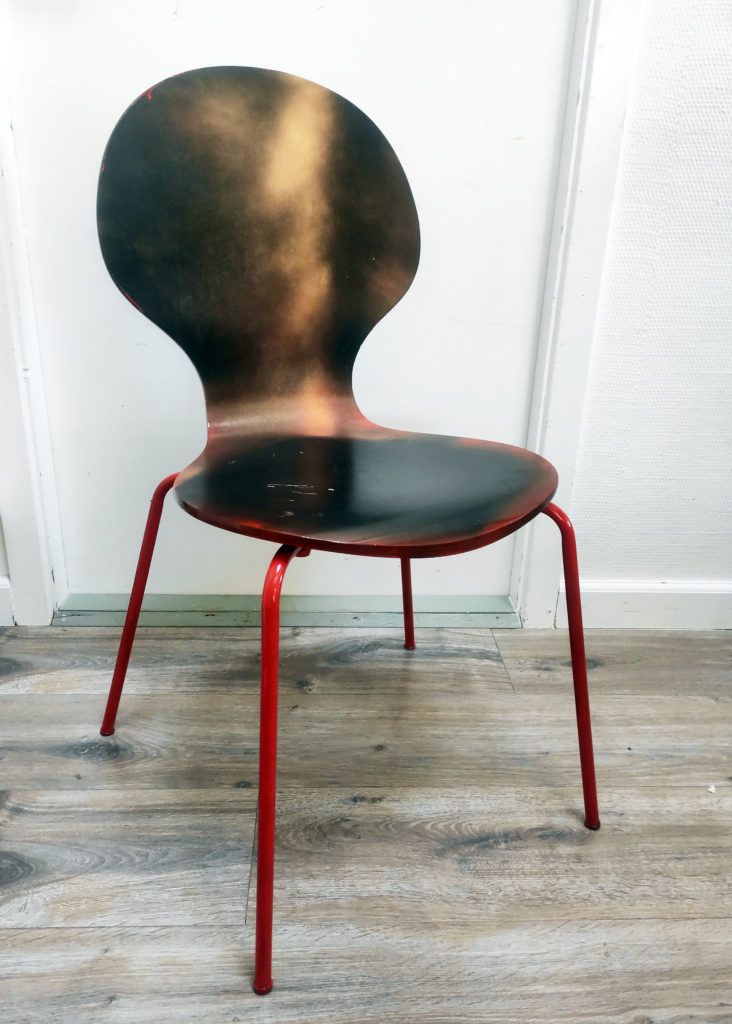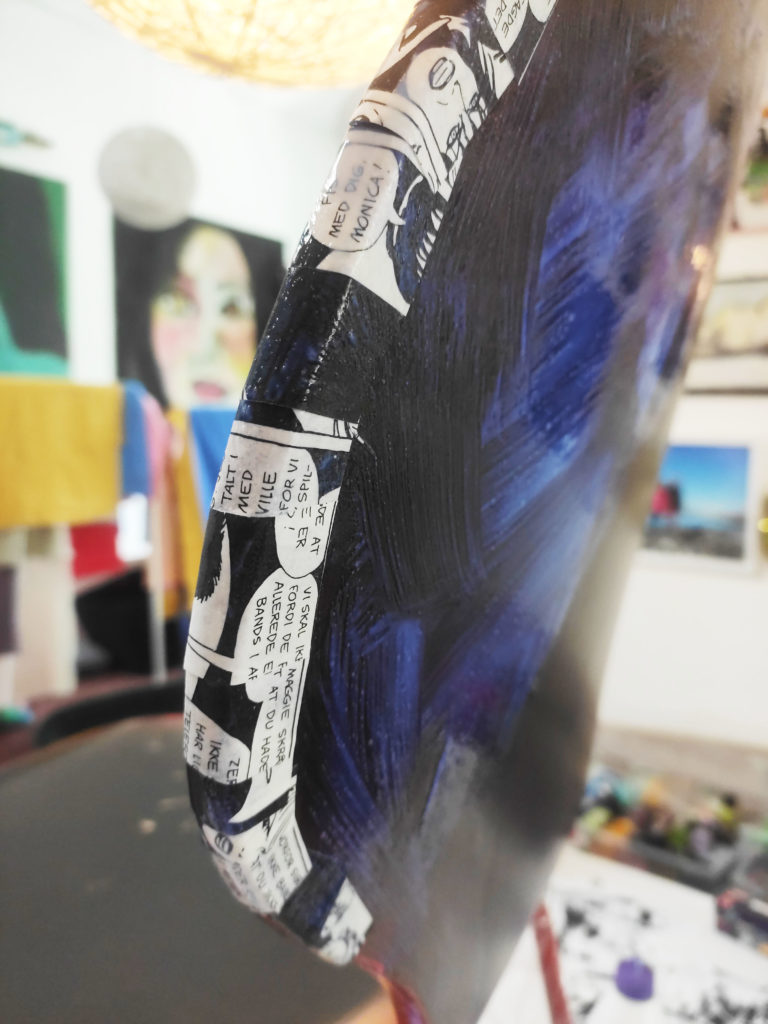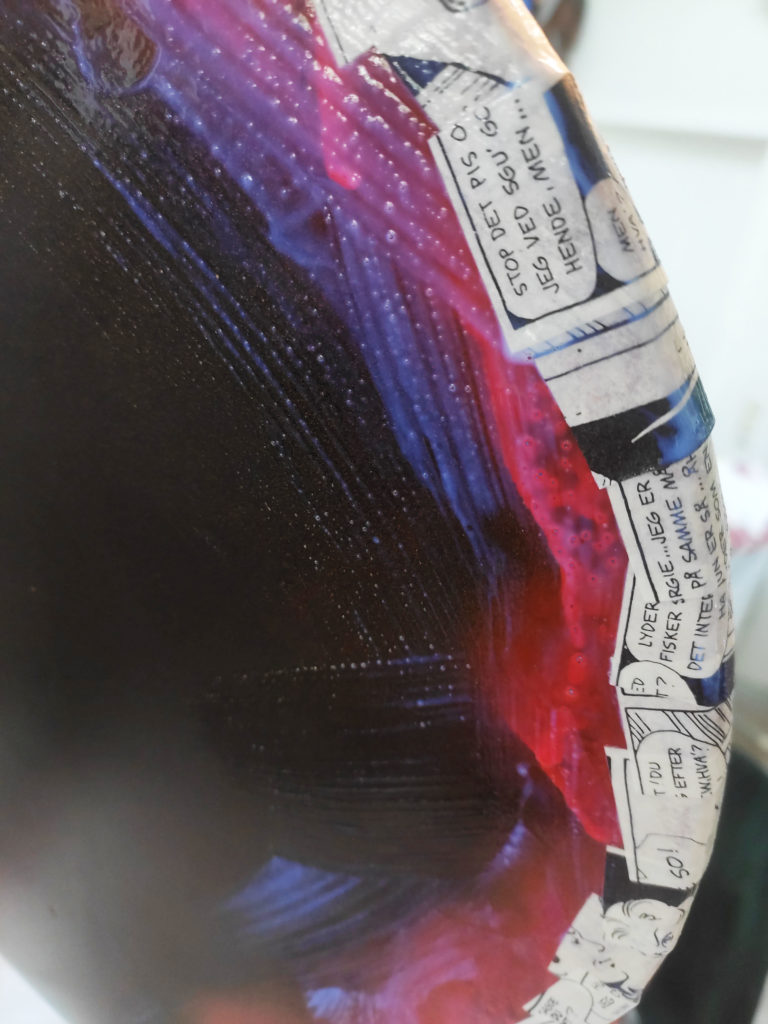 How to change an old thrifted chair to something fun and different
Right, so we are going to move house in the Summer and it is terribly exciting. It´s just too hard to wait till the middle of July when it will happen, but we have to. And I know time will go quickly.
And the time waiting will for sure be spent getting everything ready for the move, and just dreaming about how awesome it´s going to be to start life in what I hope will be our forever home.
Something that is super fun to spend time doing is thrifting furniture and upcycling stuff we already have. So that´s why I thought – why not make a mod podge comic book chair.
This is one of those projects
This chair is actually from a set I bought when Alan and I first moved in together 14 years ago, and they have been good as extra chairs throughout or time together. They are a midcentury style, and very common here in Denmark. Wood and metal and quite good to sit on. But they have gotten rusty and very scratched so I thought I would change them up.
I have always enjoyed comics and graphic novels. I got some photo copies of my favourite Locas book by Jaime Hernandez a long time ago, hoping I could one day do something like this with them.
And then that day finally came
I cleaned it up.
Sprayed the legs with bright red spray paint.
Cut up some comics.
Got the mod podge and brush ready.
How to do it
First brush on some mod podge (lim-lak in Danish) and then put the comics on.
I started with little bits for all the edges.
Then I began from the top and put them on so they were horizontally  aligned – but not in story order.
After every bit of comic I added mod podge again.
I let it dry, and then mod podged it again.
I also made another mod podge comic book chair with some Disney comics. Roxie loves them, and she always chooses that to sit on. The comics there are from 80´s Disney comics, and I remember reading some of them back when I was a kid.
Both chairs will both be used in our new home, and I cannot wait to show you what they look like there.
Here is another fun project and another one that can be made with mod podge.