Using up my scrap fabrics for a pillow
I sew a lot, as you can perhaps imagine, and no matter how careful I am to try and use as much of the fabric as possible, I also end up with a lot of scraps. You can use scraps for many different projects, I especially love pompoms and little purses, but sometimes you end of with super small scraps that will not fit any of those projects. I put mine in a box, or actually two boxes, one with stretchy scraps and one with woven scraps.
This time if wanted to do a scrap patchwork project with the woven scraps because I have so many little pieces with such beautiful patterns and prints on them.
You can see the video of the project here.
What to do to make the Scrap patchwork project pillow
The answer is simple- you just start sewing without thinking too much about it. Put the pieces together and what will start out as a small patch of uneven pieces will soon grow to a large piece of uneven pieces.
I made two squares as and turned them into a pillowcase with a zipper. You can see the video of it on YouTube here.
I think it got a bit impatient because the camera was rolling, because I chose some of the larger pieces, but I still think it ended up looking so cute.
And an amazingly easy and quick thing to make, that also used some of the fabric scraps I just had lying around in my big box.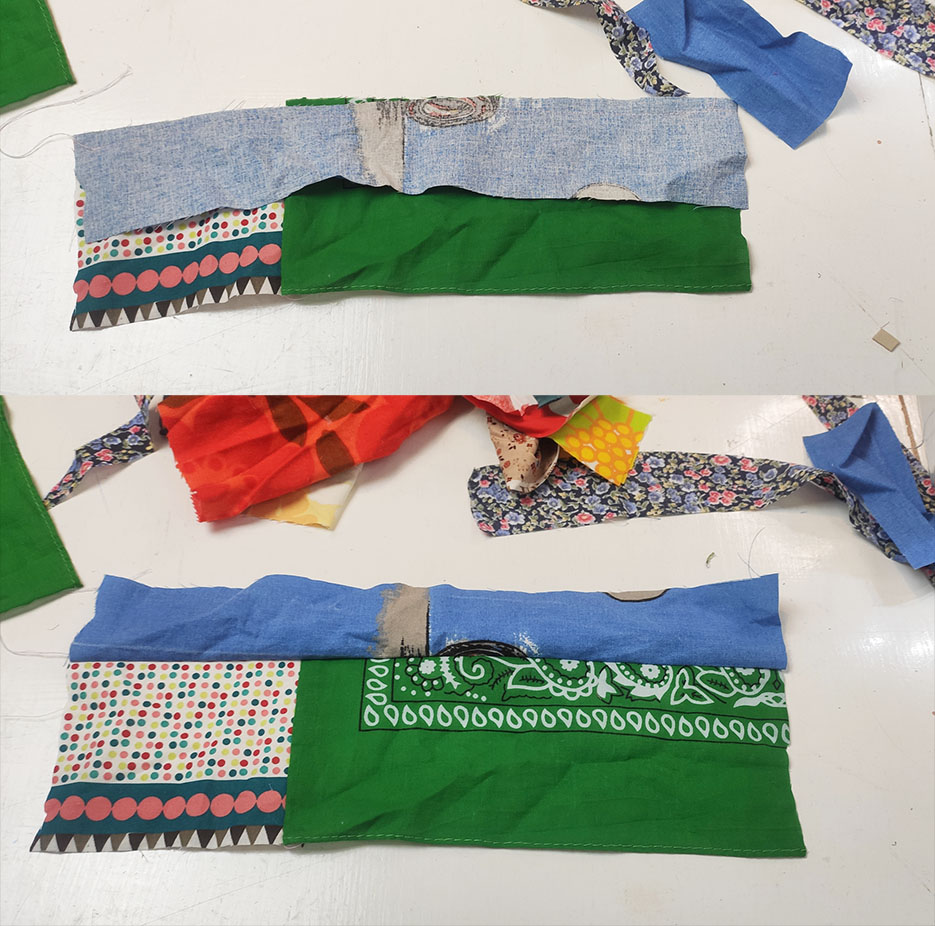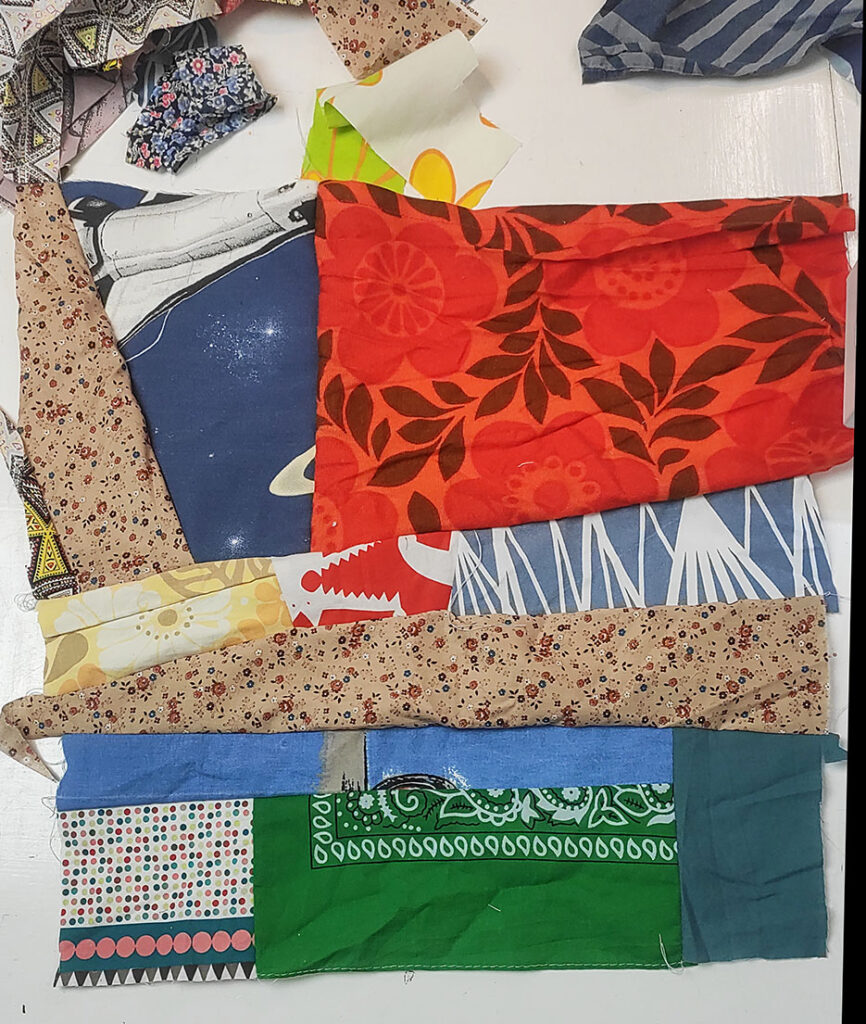 I made two squares that I could sew into a pillowcase, but I would love to try t make a bigger piece of them. To simply keep going as long as I have scraps to do it with.
I have also seen some examples of the method used for super tiny pieces of left over fabric and it is so awesome. Look really good as miniatures as well.
I have earlier made lots of things with left over bits of fabric. Most recently this gift bag tutorial.
I hope you like it, and that it can inspire you to use those scraps of fabric.