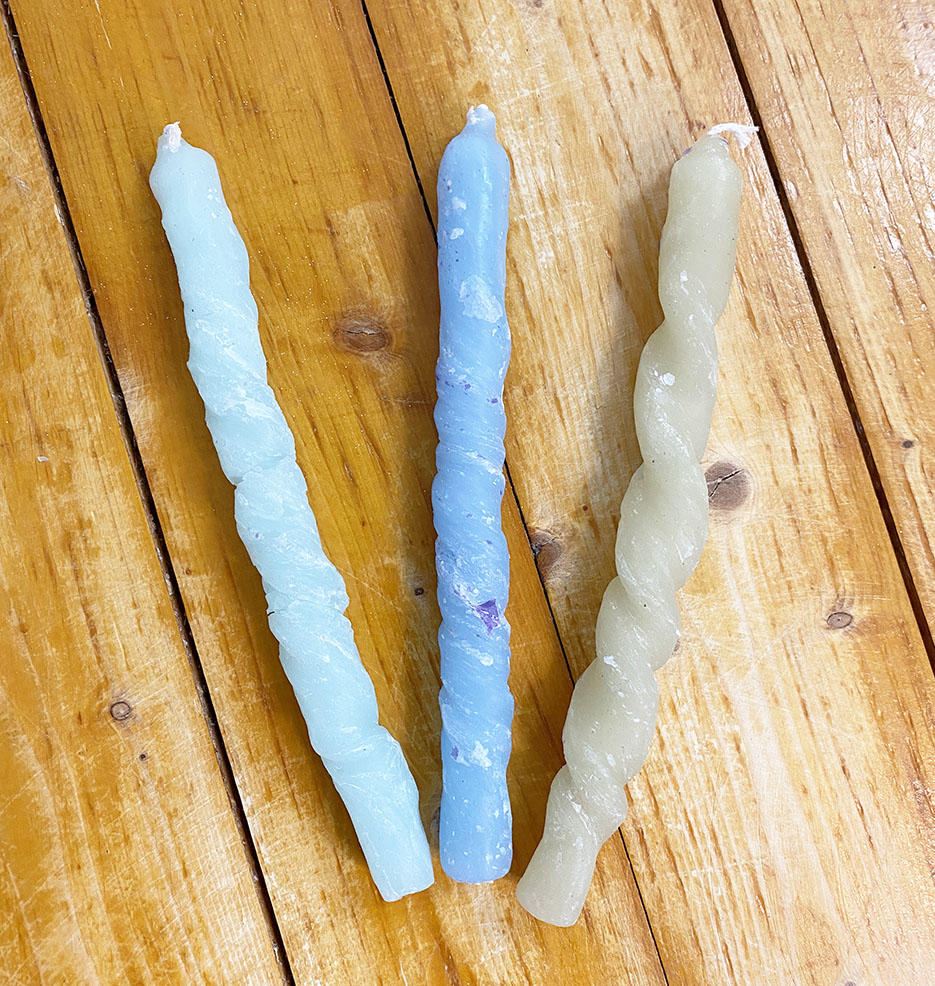 Twisted candles DIY´s have been everywhere this year
First the twisted candles in lovely soft pastel colors could be found in the fancy home interior shops and you could buy them for a lot more money than I normally spend on candles. Then they were all over Instagram with Twisted candles DIY  tutorials left right and center. So perhaps you have seen these many times already.
I thought it could be fun to try- and it sure was, even though I am not sure we had the correct candles for the project, but it worked anyway. Check the video out on youtube here – you can also see some of my messy house.
 What you need for the twisted candles DIY
Candles
Warm water – Hands that can handle the warm water to make the twisted candles
Cold water
High vases or other cannisters that you don't need for food – because glycerine gets everywhere!
How to make the twisted candles
Add some warm water (not boling, but so warm that it feels a little too hot to put your hands in – although still manageable..) to a high vase or cannister and place the candles in them. We left the candles for twenty minutes and then they were warm and flexible enough to complete the twisted candles DIY. Also add some cold water to a container
Place the warm soft candle on a flat surface and press them flat – not too flat though, but they need to be flat to be twisted.
Then twist them carefully and try to keep them as straight as possible. When you find them twisted to a satisfying degree then put them in the cold water so they can stiffen and keep their twisted shape.
After they cool off they are ready to use.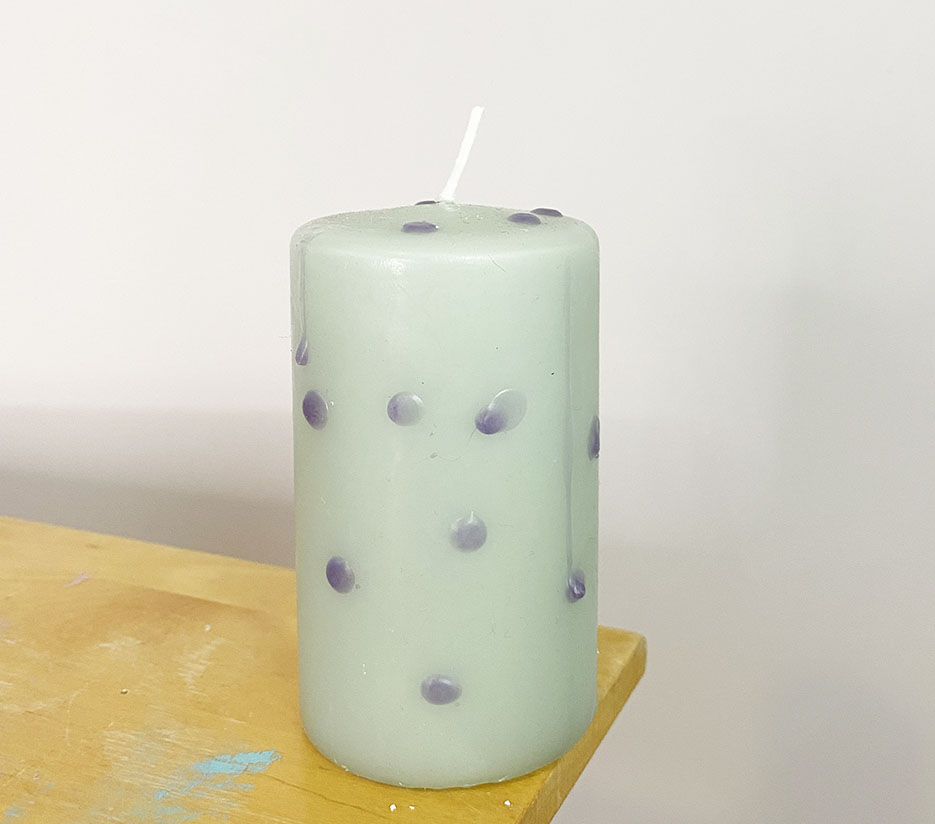 Other fun things to do with candles – and fire, sorry
Yes, a twisted candles DIY is not the only thing we made that day. We also did a fun Diy that I remember from my childhood. We dripped colored candles onto white candles to make cute spotted candles. Be sure to have water standing by and stay safe. Candles equals flames equals fire, so be sure you are safe. And then be sure to have fun and enjoy!
I love these kind of different projects, and it was awesome to do all together in the family. See more family related crafts here.