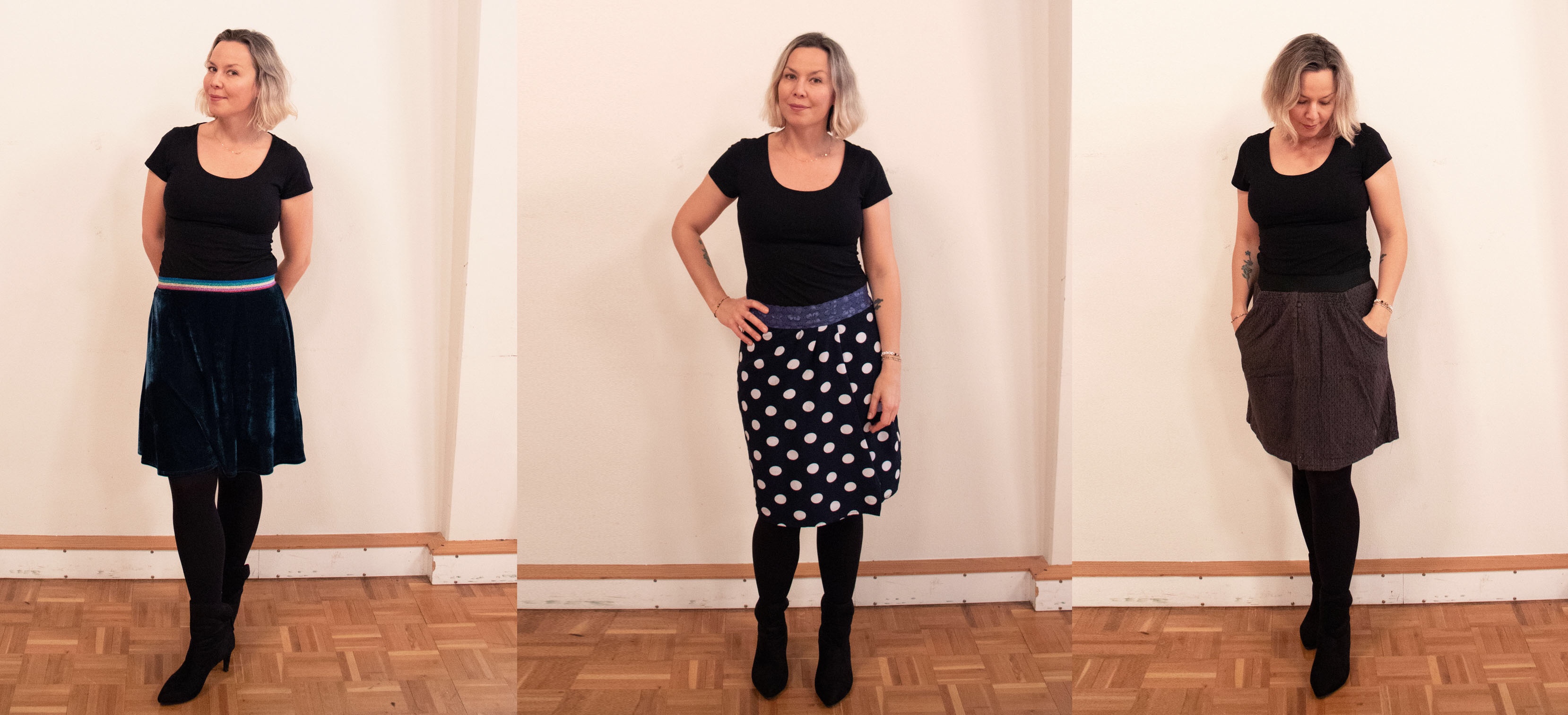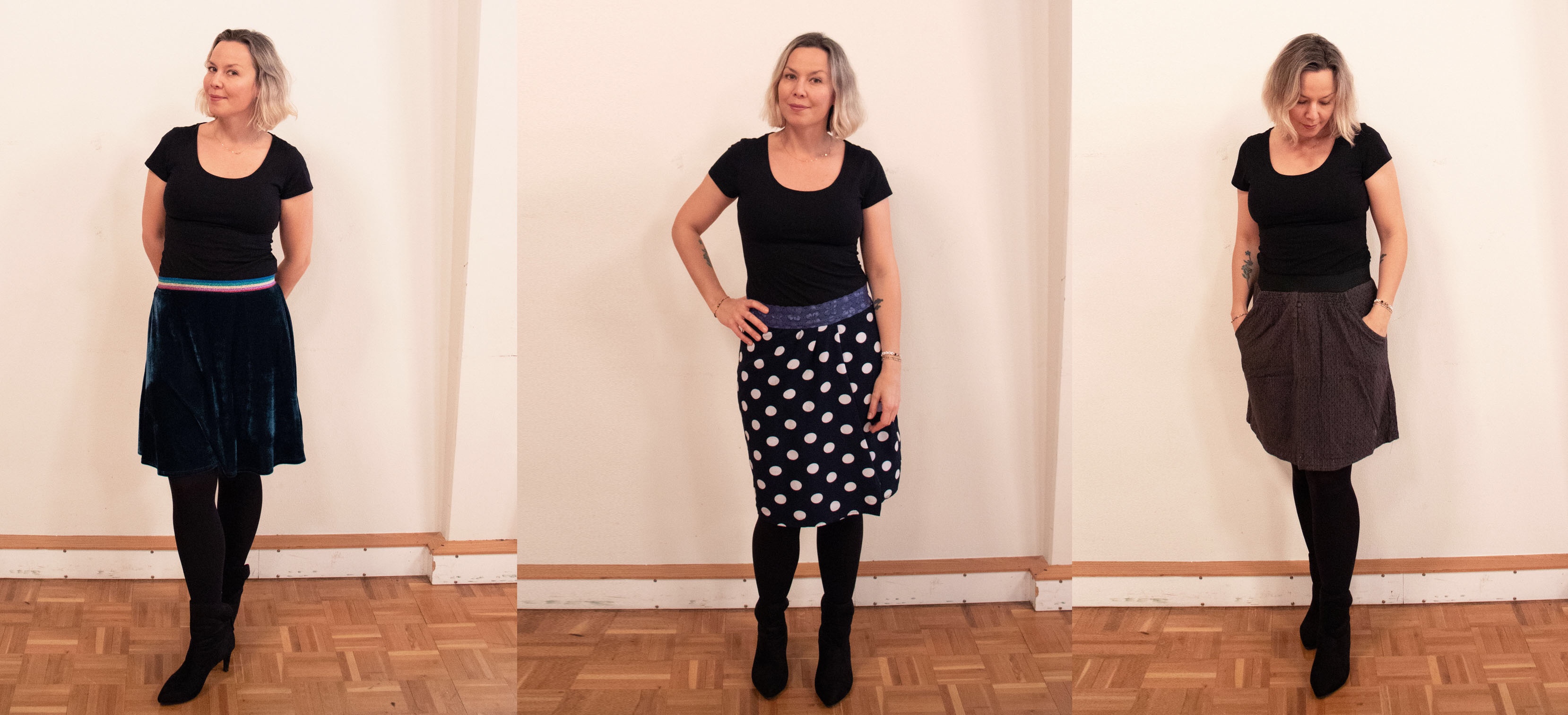 I love thrift shop shopping for finding dresses to use in refashioning dresses to skirts projects
Because even though I am soo happy about shopping fabrics and working with fabric shops, I also like to shop sustainably. At the time when I worked at a huge recycling place in town I found quite a lot of gems. So not very minimalistic, but very sustainable. I have a great stash of clothes and small pieces of furniture for many future upcycling projects just waiting to be made.
At one of my many shopping trips round the thrift shops I found several skirts that were too small in the waist, but long enough to get a new waistline in a width that fitted me, some dresses that could be altered to skirts, or even shirts that could become cool pencil skirts.
Here are some of the before dresses that all got turned into skirts in this refashioning dresses to skirts projects: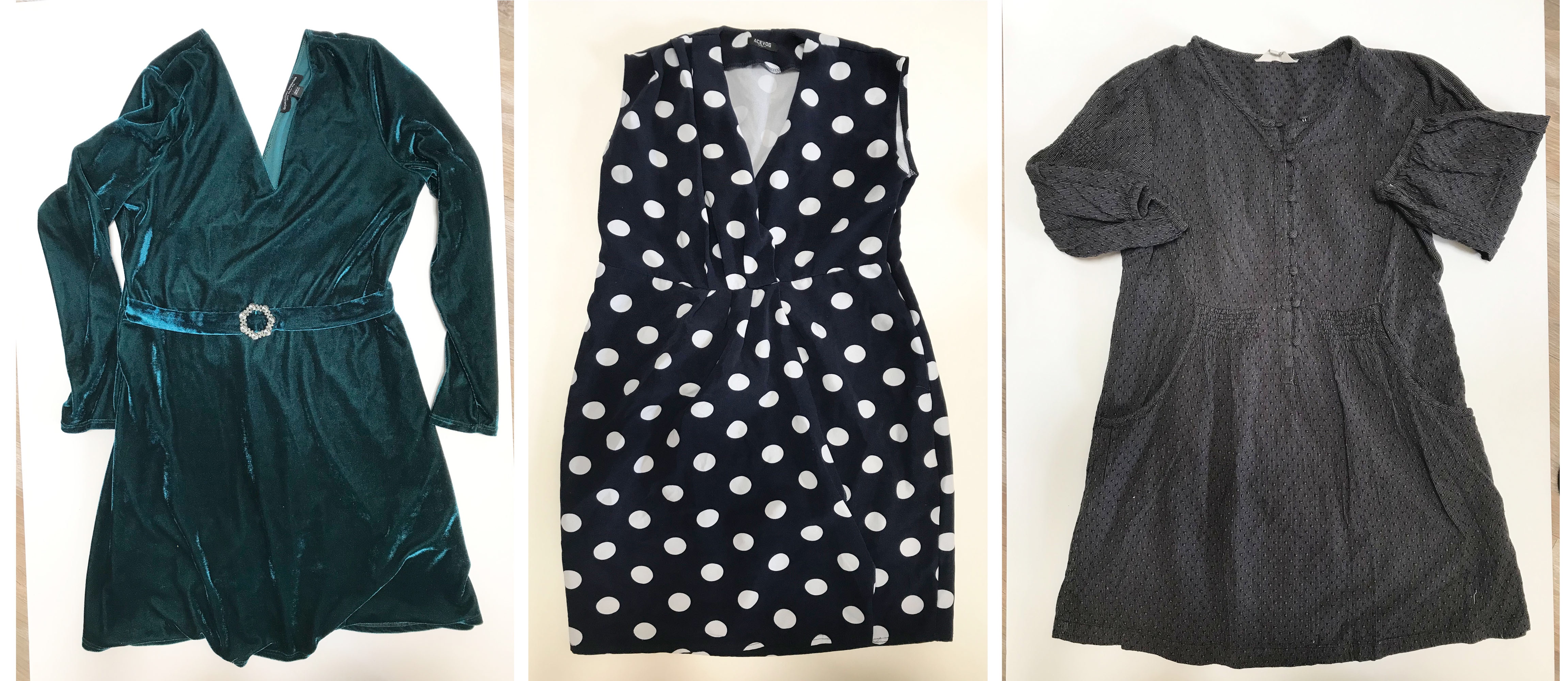 The dresses
A beautiful velvet dress that I would never really wear, but a velvet skirt, I could use all the time..
A dress too small and short for me – but with pockets – Oh My Dear – Pockets! They are the best.
A spotted dress that I hoped would fit me as it was, but it was weird on me. As a skirt it could be much better. And I always just love dots.
And I cut the top parts of all of them to make new fits.
Finished and ready to wear for a new life in my wardrobe.
If I had not saved them and turned them into wearable pieces with this refashioning dresses to skirts project they could have ended in a landfill – and yes, they could have also ended with someone who just fit into them as they were, but having seen so much clothes been thrown away it makes me so happy to still have them as usable pieces.
I hope this will inspire you to change some items up, that you don't use anymore, if the fabric and the memories in them still make you happy.
The skirts
The skirt with pockets – POCKETS! How great is that.
The polka dotted skirt with a lace waistband elastic.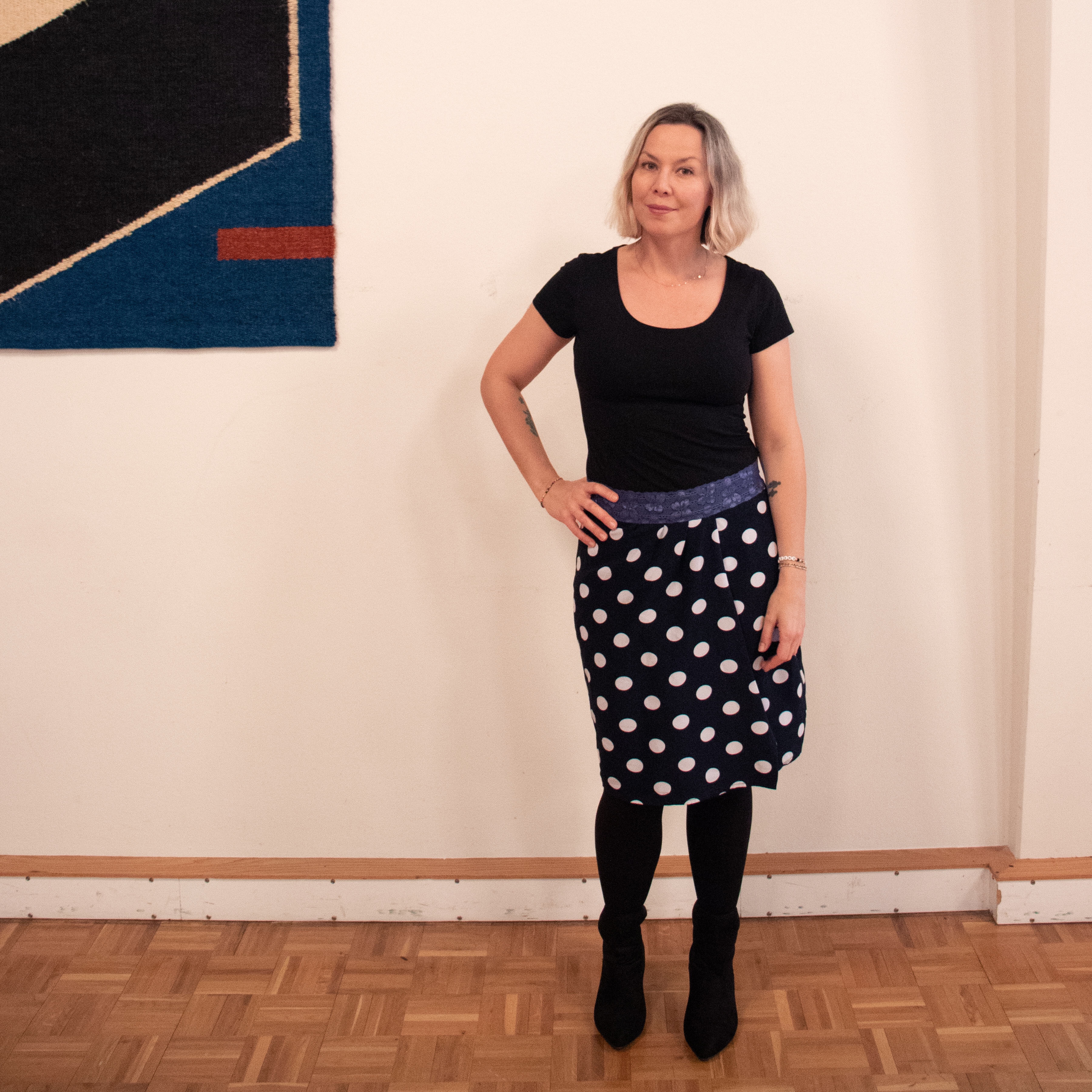 Amazing velour – finished off with a cool striped elastic tape band.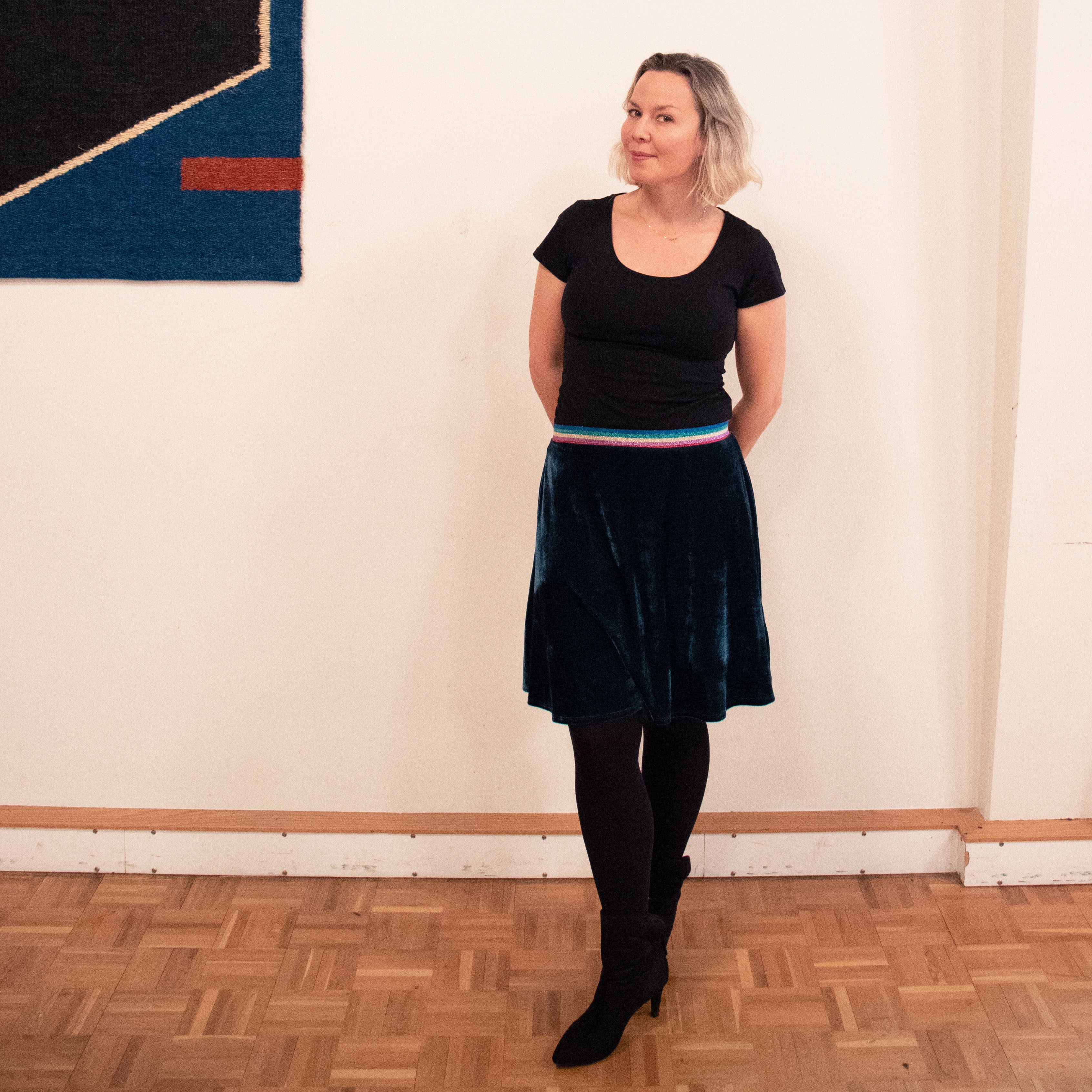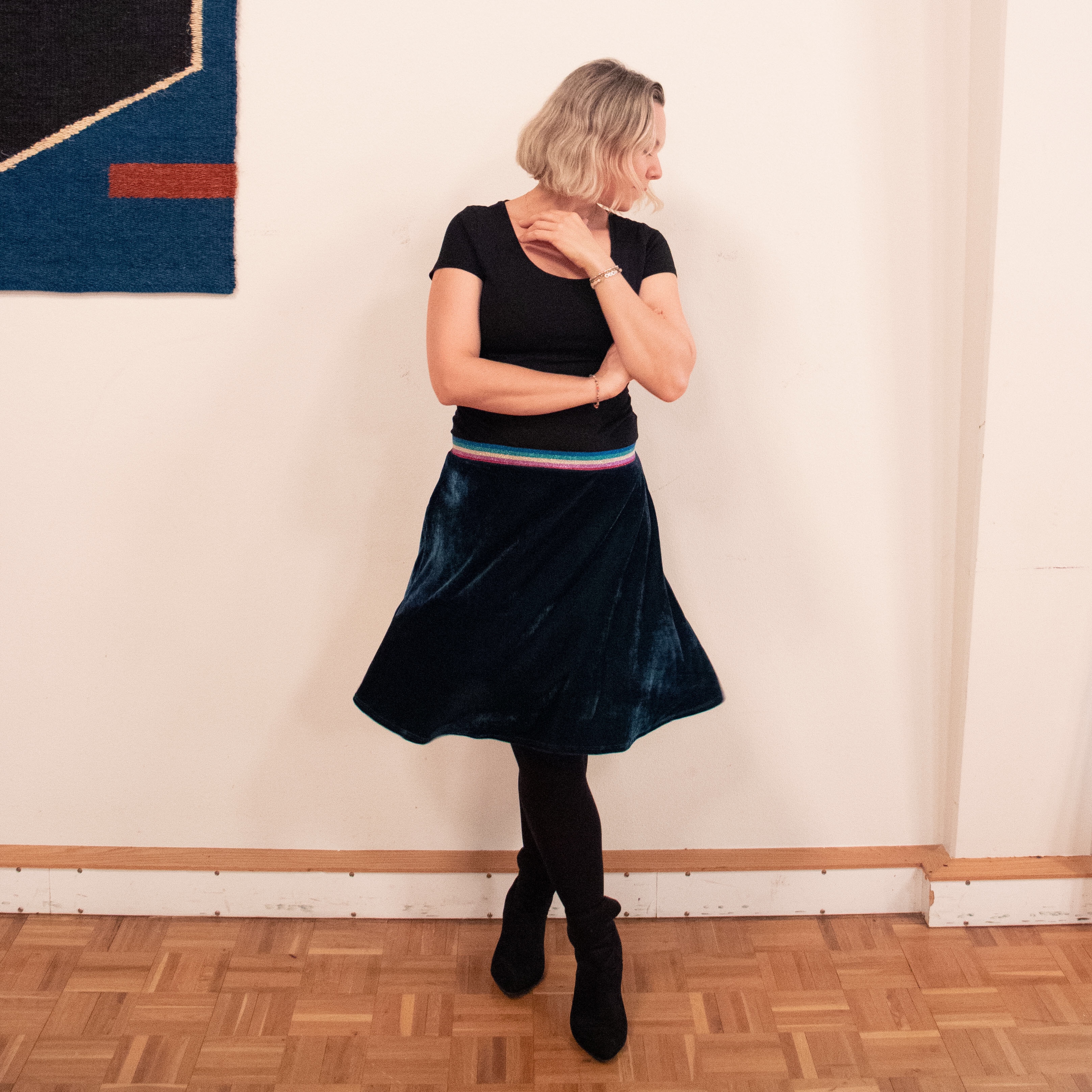 If you want to see how you can make an easy jersey dress from new fabric, there is a video here on my youtube channel.
Here are lots of links to other great DIYs.