A non-knitters own version of the candy striped cardigan
Hello, fellow creative people and lovers of a striped cardigan.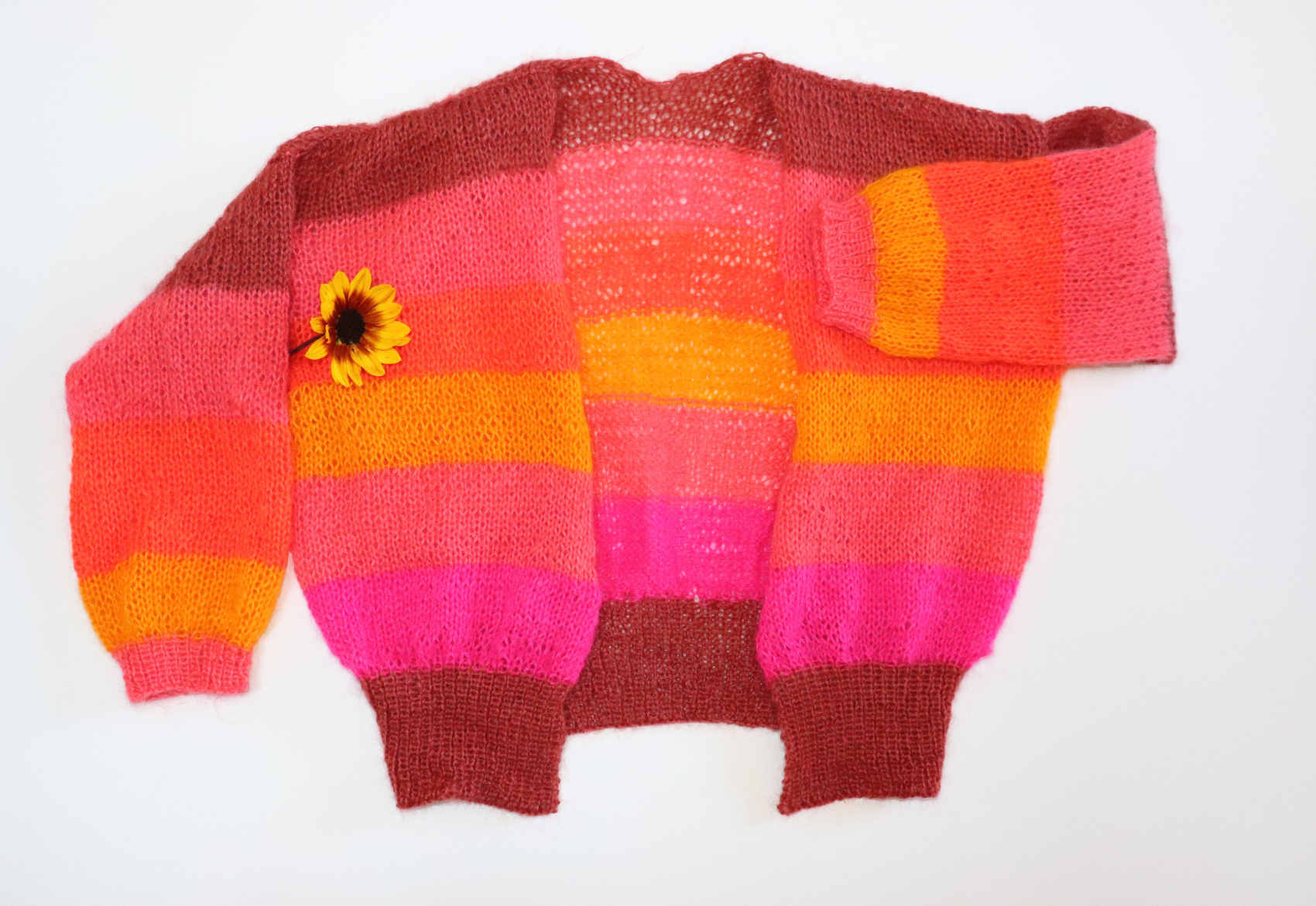 First of all, I am not a knitter. So please don't laugh at my modest achievements. I just wanted a striped cardigan and tried making one.
Learning to knit
My nan taught me how to knit when I was a kid, and yes, I did knit sometimes, but I was never any good at it. And if you think about it, the creative thing I love the most is sewing without a pattern to make it as swift as possible, so it does make a lot of sense, that I have never been good at sitting down and spending the dedicated time to knit something really nice. I could sew 300 garments in the time it takes to knit a jumper. Almost.
I still do not know how to follow knitting recipes, but guess what, I still knitted something that I am really happy about. A candy striped cardigan.
I was yarn shopping with Jolina and my mum for materials for a knitted jumper, she wanted to make me. And then, right there on the shelf I fell in love with the candy coloured mohair for my striped cardigan. And so I had to get it, to see if the awesomeness of the yarn could be motivation enough to knit something I could use and be proud of.
And it was.
I now have a cardigan I really love.
Don't look at it too closely – and yes, my mum helped me with the edges, but still.
It was my dedication and patience that got me through the knitting of the endless rows.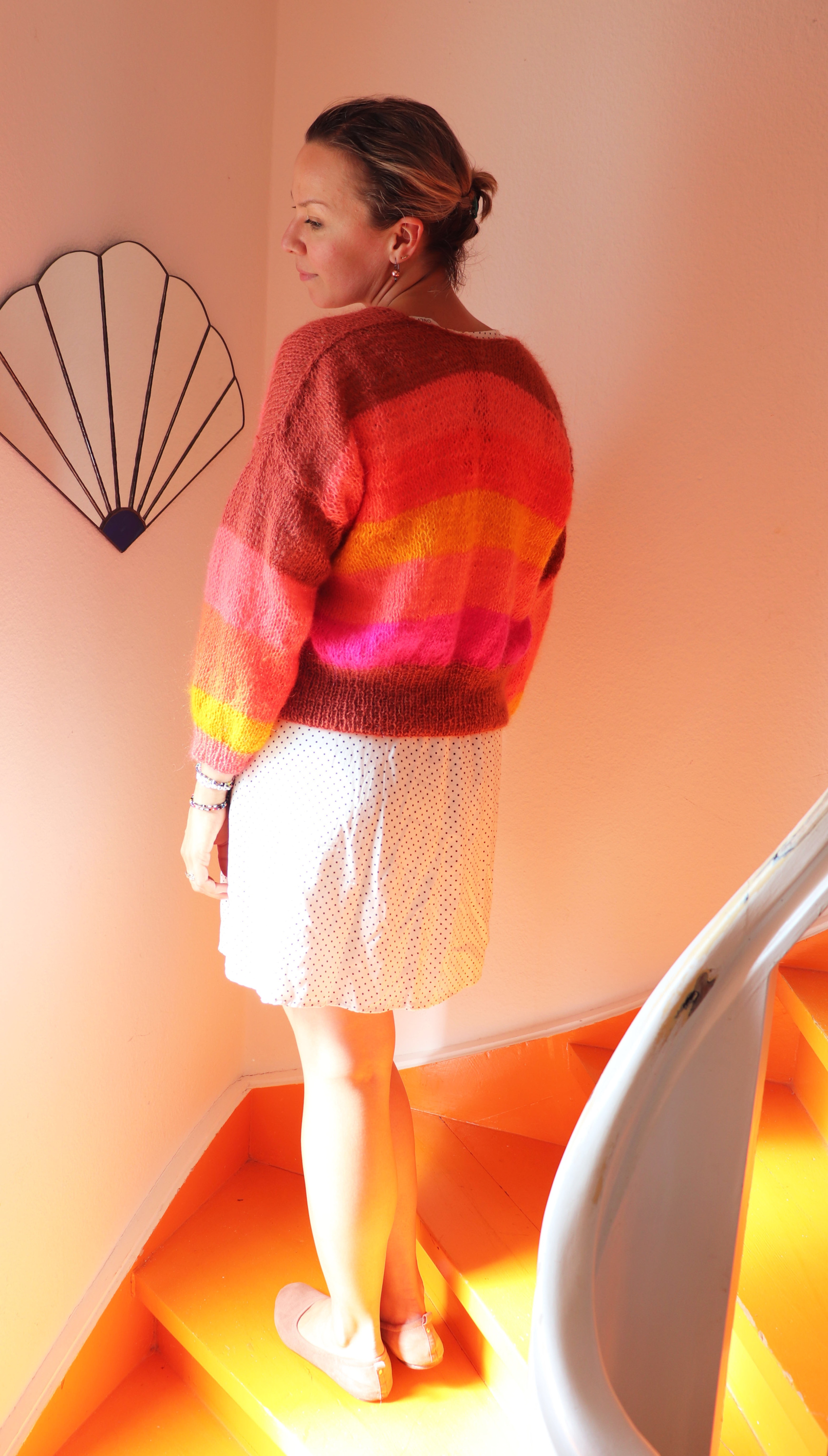 I am so happy and proud
And already off to the next striped cardigan. Still not with a recipe, still just freestyling, and I will try to make it with raglan sleeves for a slightly better look.
And I did enjoy that it actually took time. It felt very zen to sit and knit and just enjoy the quiet time that comes with that. Also lovely with a crafting hobby that you can do in the sofa under the blanket while watching a bit of flumph telly.
The yarn is from Uldtråden in Brønderslev. A really chic and cosy yarn shop, I always love coming there, and now there actually is a reason to shop  some more yarn soon.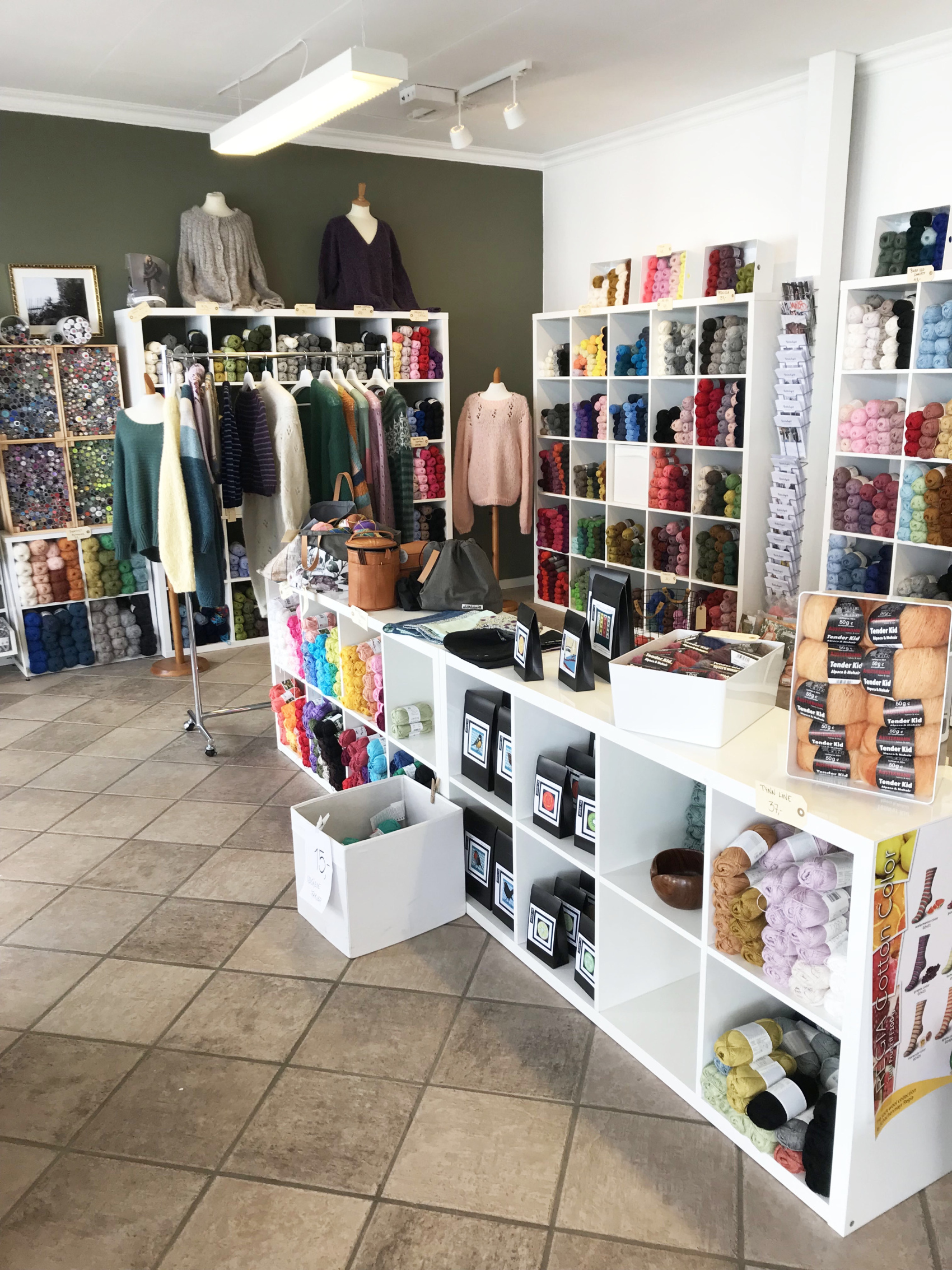 Since getting into knitting I have also made this DIY. It has been very useful for all my knitting needles.