My hand puppet business
I have made some hand puppets before in my career in the sustainable communication business and that was a lot of fun. Making the vidoes with the puppets was also quite a hoot and even more enjoyable. Something magical happens when your colleagues turn into whole other characters because the put their hand in a puppet..
Lately I have been sewing a handpuppet with fur. That means I have been sewing outside. That is really the best thing to do when dealing with fur, cause the material just gets everywhere. Mostly in my nose it feels.
Sewing faux fur is a challenge – so sewing faux fur outside is the way to go
Normally sewing with fur or faux fur is done in the winter, when you need something warm, but that is not the best time to be outside, really. So this was really a fun day. Out in the blistering heat, sewing a little furry puppet.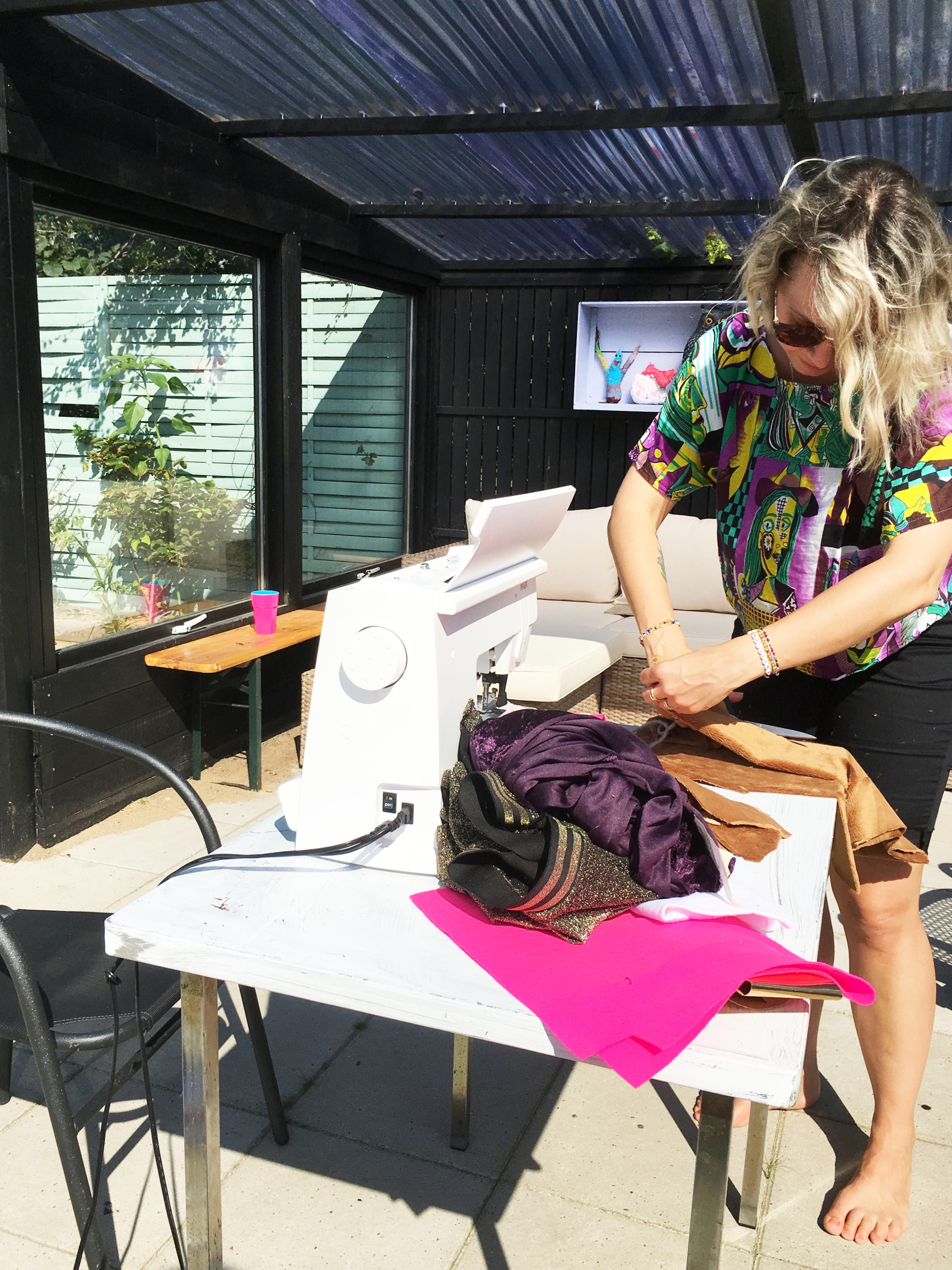 My garden is not just for normal outside things..
I feel lucky to have a garden to go into, a good little table and a really long extension chord, so I can do the sewing faux fur outside.
The puppet turned out really well. It is for a cultural project with kids, and when the puppet has been through the project developers I will alter it and make some extra ones.
My girls had a lot of fun playing with it, and I cant wait to see it come to life.
Next project is to move further with the doll house project. That will also be a lot of fun.