My DIY wreath fail – just so you can see how I can mess it up too
Everybody loves a good fail – especially me. It is always entertaining and can most often teach you something about how not to do it. So perhaps this can be of great knowledge and fun for you.
How to fully make a DIY wreath fail
I am not quite sure how it is supposed to be done. I have seen it done plenty of times on Pinterest and Instagram, and I myself have made so many other types of wreaths that turned out really well, but this was for sure just a DIY wreath fail.
I had the wire hanger, the clippers, a lot of old and thrifted baubles – and I had so much good spirit. I was excited for this ! and I even had a new ring light to light it all up. And then it just never really turned into the awesome wreath I imagined, just a fail.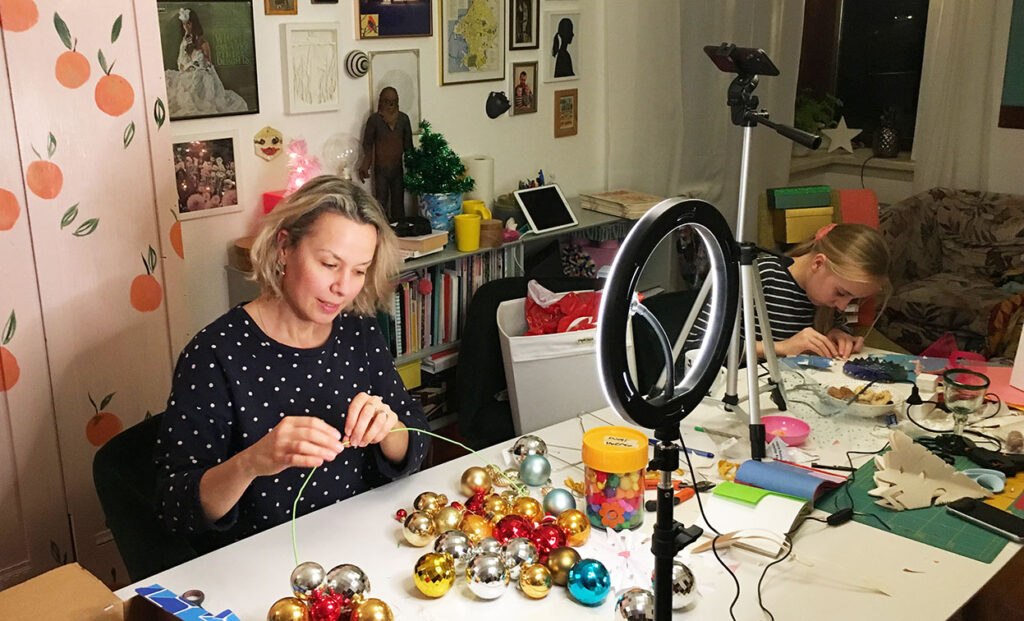 What went wrong?
I do not know what happened with the DIY wreath fail. Perhaps something should have gone in between the baubles, perhaps I should have used some string to tie it with. Perhaps the baubles were too big, or maybe I just did not have enough of them. No matter what, it failed. All the baubles were just clumping at the bottom of the wire hanger, and it looked weird. And that was only until some of the baubles actually began falling off because of the pressure from their side mates.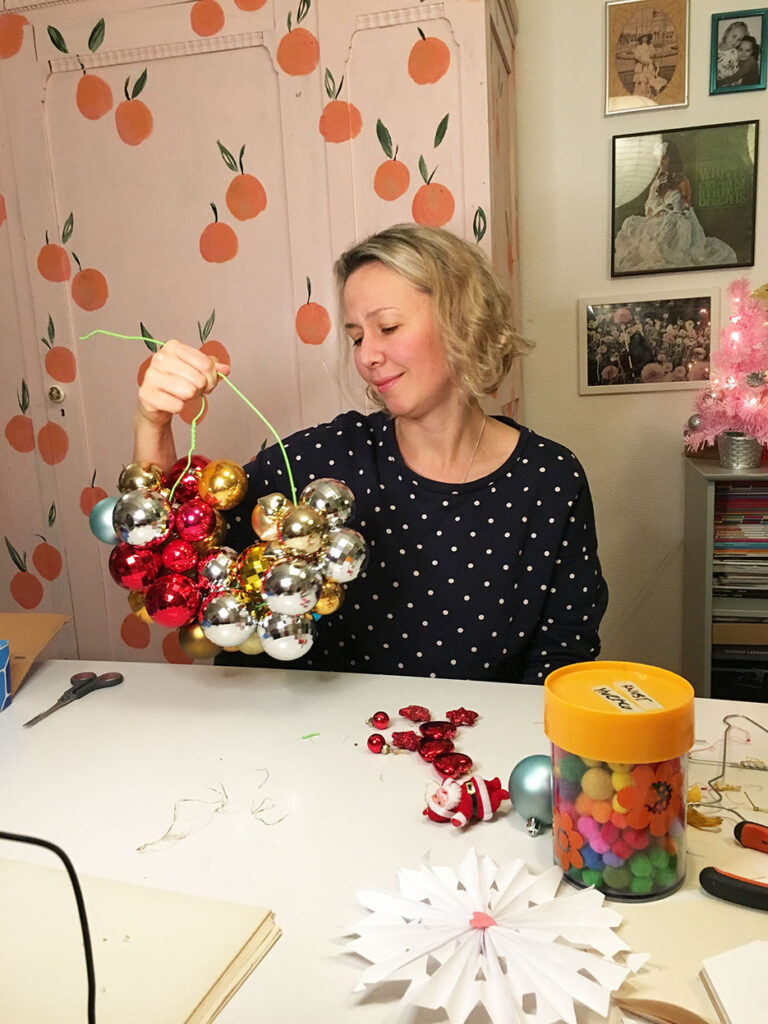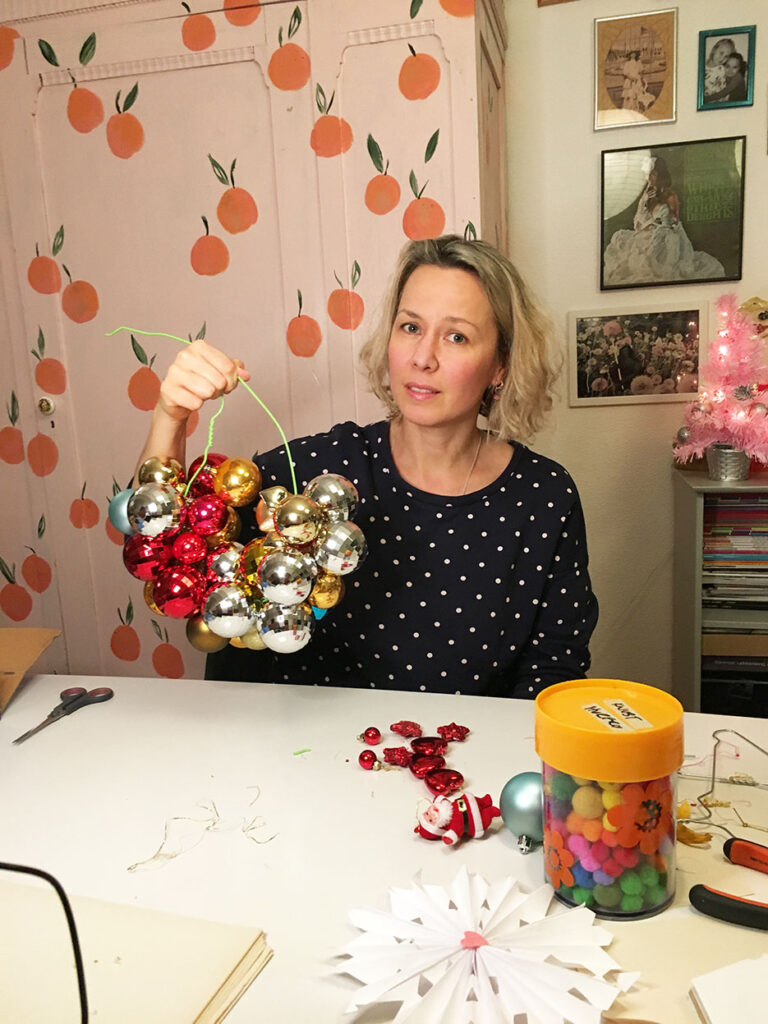 Despite this DIY wreath fail l I have not given up
I have saved all the pieces and will try again, but perhaps it will not be until next Christmas, so I thought I would show it to you now anyways. And any good piece of advice on what went wrong in the comments will be much appreciated. Happy Holidays everybody!