Faux faur scrap blanket from my stash
I hoard a lot of things, a lot of textiles and faux fur.
From pieces of thrifted clothing, to fabric that  have bought because I liked them. and the faux fur takes up so much space.
I have made coast of faux fur, one shown here  as well as here, and it was a lot of fun. I have also made some hand puppets  with fake fur, also a great project, but the problem is the fake fur gets everywhere. Doing it inside it not always that nice.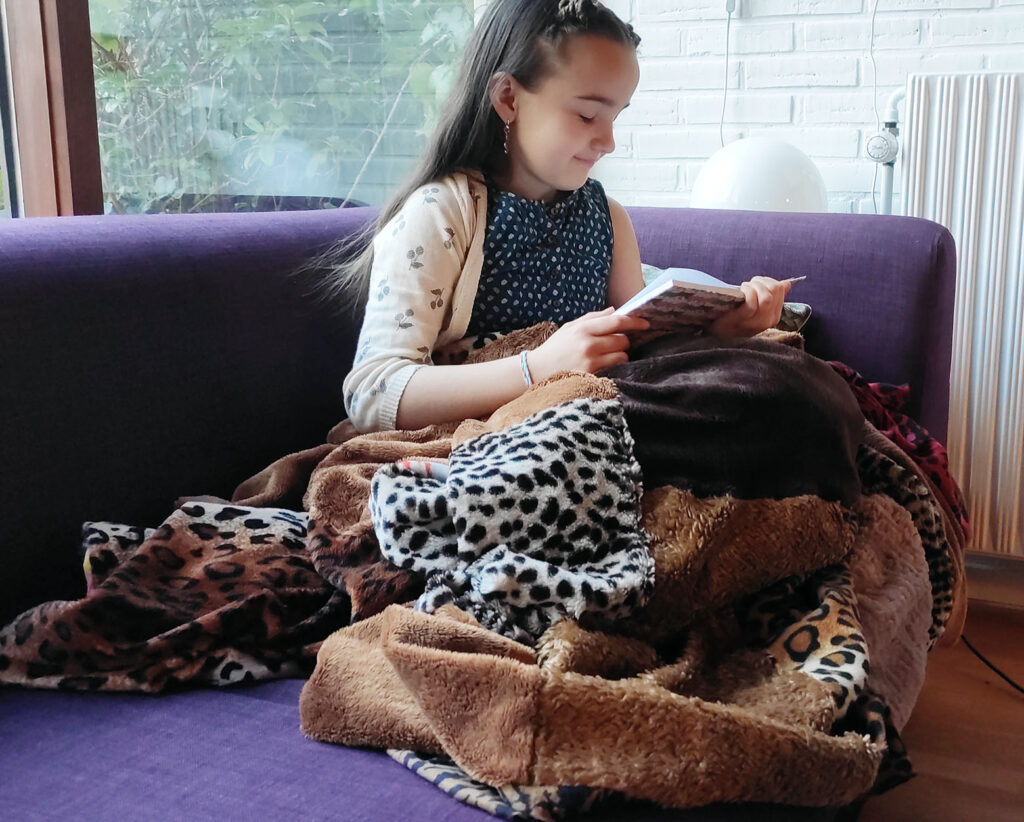 A little story about faux fur fabric
I remember my first time with faux fur, when I was interning at a small design boutique in Alberta. Me and my friend had gone to the big superstore for fabric. I bought some dark brown beautiful faux fur, and got started right away, when I came back to the room at the family I was staying with. She freaked when she saw me cutting it, and made me stop I right away, Now I totally understand it, because I had no idea what I was doing back then in her nice house.
So now I mostly do faux fur cutting and sewing outside. And this time with the Faux faur scrap blanket
was no exception.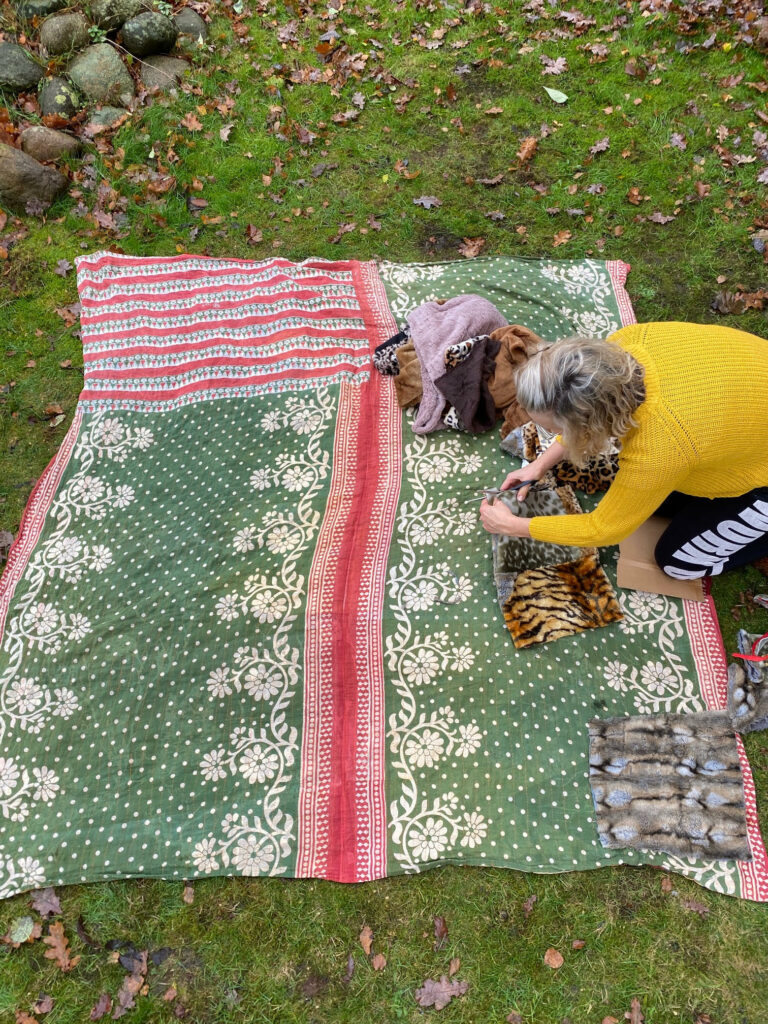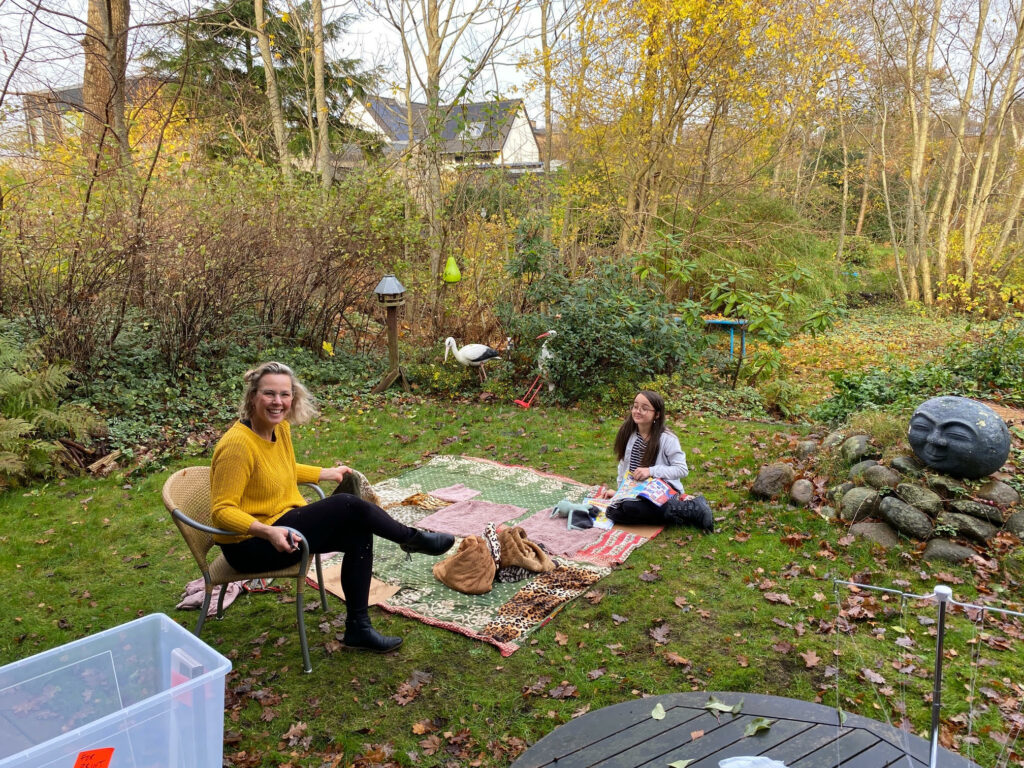 Faux faur scrap blanket – another nice outside project
I had so many pieces, and I have enough coats, so I wanted to make a blanket. Soft and warm and cozy.
I tool a blanket out to the garden on the lawn to have something to measure from, and then I just started placing pieces where I thought the looked nice, cutting some to fit, and making the blanket pattern.
I got my serger out at the garden table and started sewing the blocks together, one line at a time.
Then I serged all the edges and tried to make is as straight as possible. I then washed it because of the wet grass and squirrel droppings or whatever was outside…
Inside, clean, and dry, I made a piece the same size as the blanket of some thrifted scarves I had  in my stash for the back cover for the rug. They are exceptionally light, and that's great cause the faux fur is very heavy.
Its been so comfy and nice in this winter. Some makes will just be around to enjoy for many years ahead.