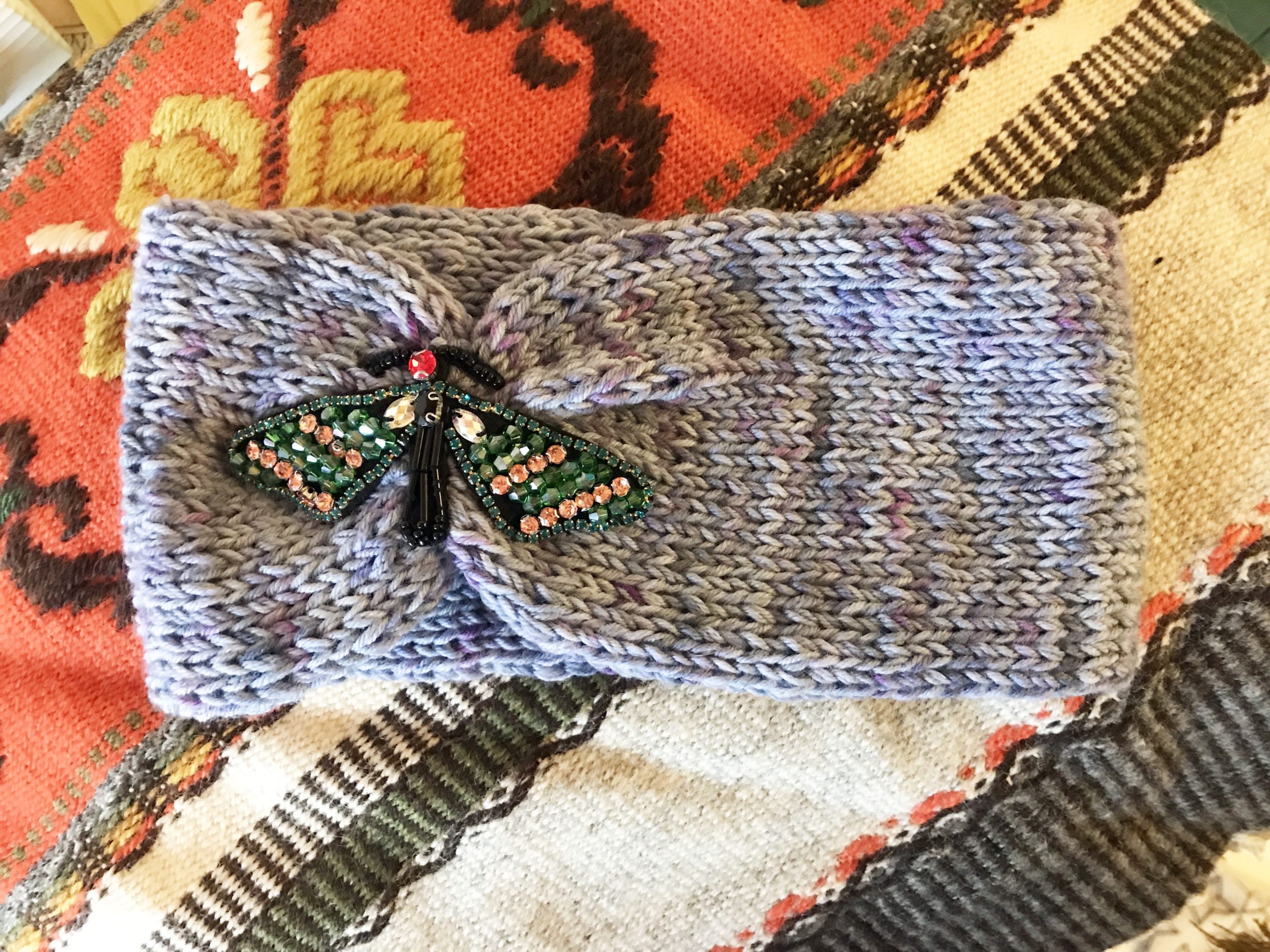 I am not a very good knitter, so why am I still so fascinated with knitting?
Well, because I simply love yarn. I love the colours, the textures, the weight and the feel. In my craft room there is way too much yarn for someone who is much more dedicated to fabrics and sewing. But sometimes I just can´t help buying – especially when it´s awesome colours.
And this yarn for the Knitted headband I found at Snirkelvaerket. https://www.instagram.com/snirkelvaerket/
Snirkelvaerket is run by Kit Krogh from the blog Venterpaavin. Here she dyes the yarn herself in some amazing colour combos. And if you are wondering – how do I dye my own yarn, well then you can see her post here and learn more. it is so fascinating. I wish I could try that myself sometime. Check out the insta profile www.instagram.com/snirkelvaerket/ and prepare to fall in love with all the many gorgeous colour combinations sprinkled with speckles and beautiful tones.
I bougth two rolls of yarn from her before christmas. I just fell in love with the colours and had to have them. Not being the fastest knitter (before there is always some other crafting to do) I only just finished a project with one of them. Yes, I am super slow at knitting.
But it's a great project so nevermind that.
I thought it could be so nice to make a headband with the cool galaxy colours.
How to make the Knitted headband
I knitted it on short circular knitting needles and that way it was nice and easy for me to just knit, knit and knit, without thinking too much about wat I was doing.
I made the length of the tube so it fitted around my head.
Then I sticthed the two open ends of the tube together and made some sticthes to gather it in a ruffled gathering.
On top of that I stitched a beautiful embellishment from Stoffstil. I love sparkly things. Fantastic!
(Yarn matches the nails – wow..)
I really like the look of it and the yarn is so soft and comfortable.
If you are thinking, that It could be fun trying to knit a headband – while its still cold outside, I  would surely recommend this way of doing it. It was very easy for a beginner like me. And the result is lovely, I think.
I am not sure what to make from the other roll of yarn from Kit. Is there a limit to how many hats and headbands one girl can have? I don't know… but I am sure I will think of another fun and cool project to make.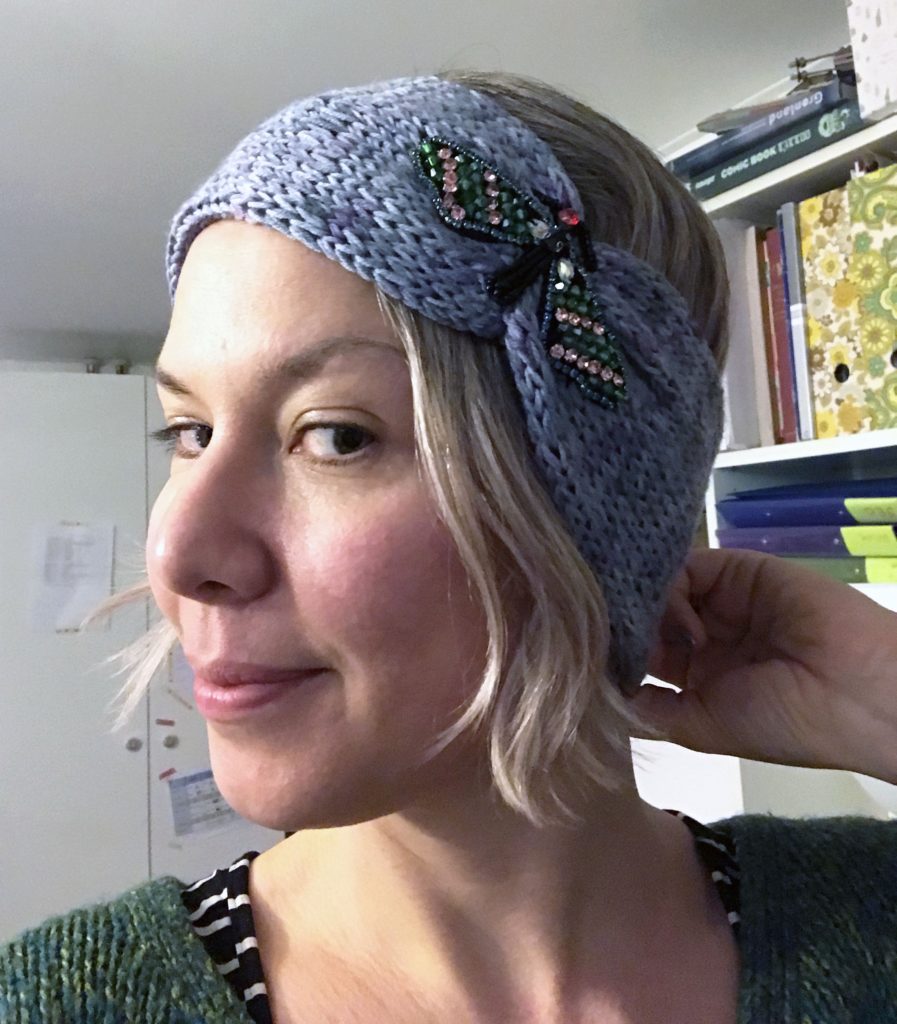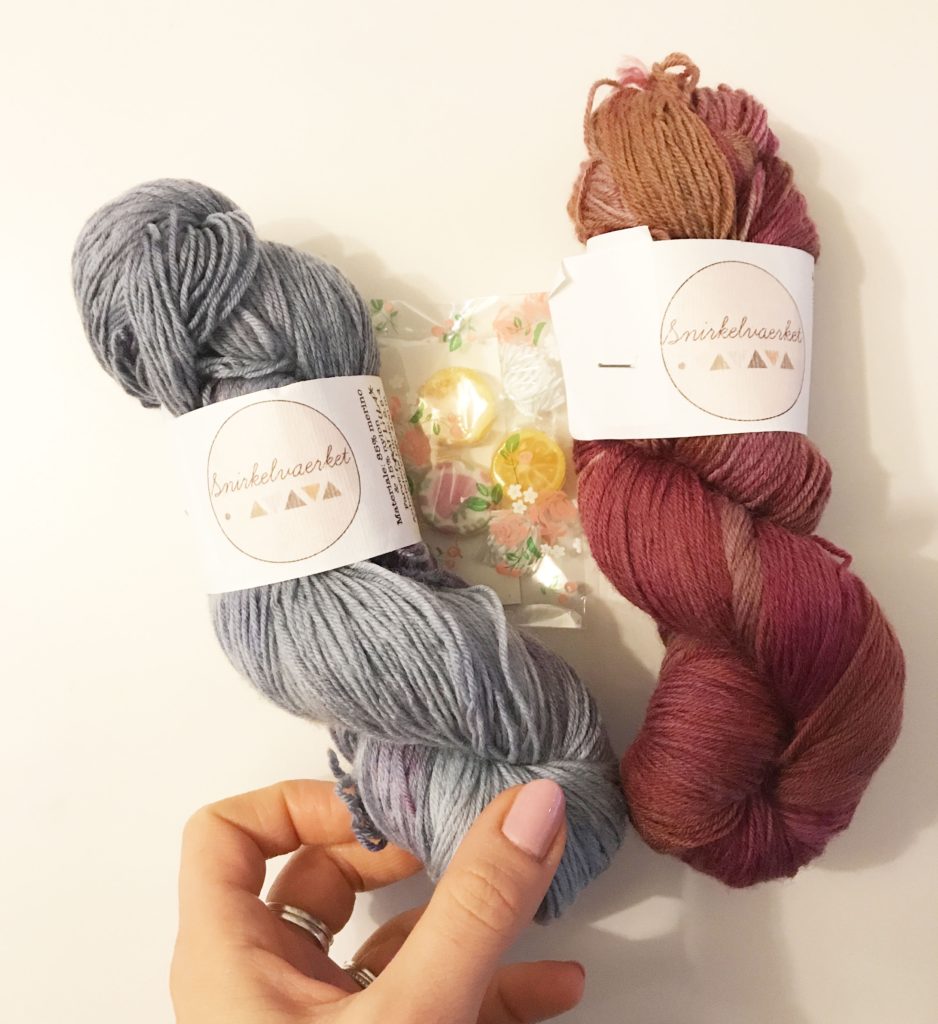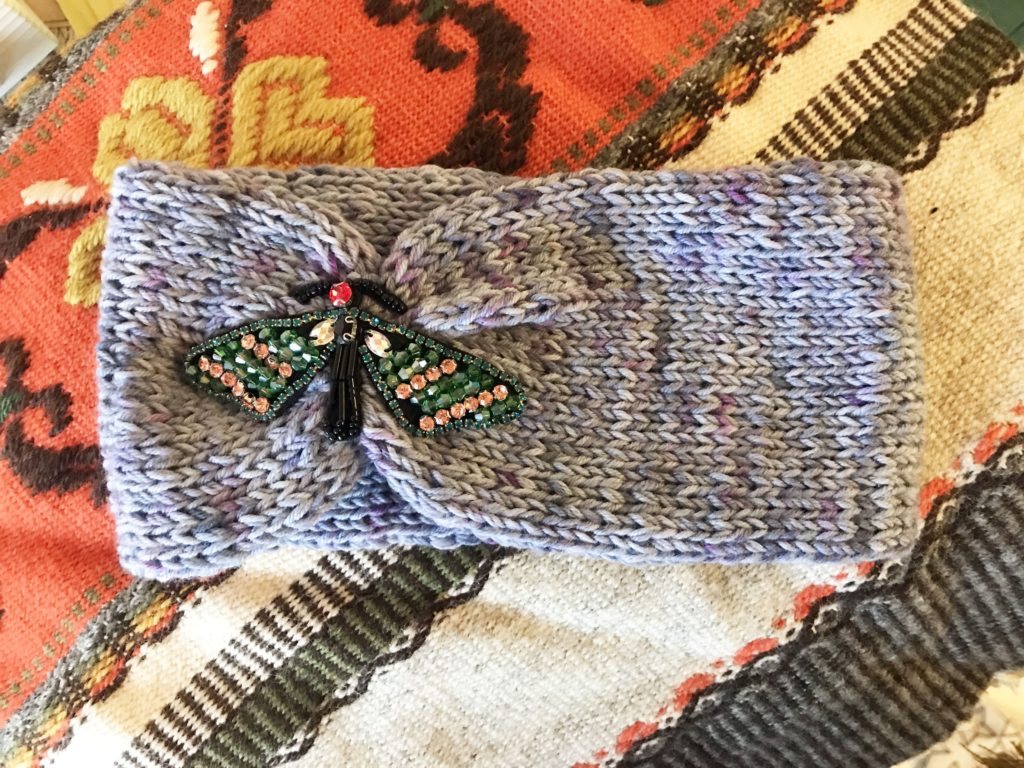 It is not often that I knit, but here is a link to another cute knitting project.